Unsung Heroes will cover people and personalities whose work doesn't always get talked about as much as it could, such as Brad Armstrong. With a history rich in stars, the supporting actors don't always get their just desserts. This series will strive to shine a light on those who fall into that category. Our next person of focus is a second-generation star, Brad Armstrong.
On November 1st, 2012 the world lost Robert Bradley 'Brad' James. To fans across the world, he was 'Brad Armstrong'. As a second-generation wrestler and the son of 'Bullet Bob' Armstrong, Brad had huge footsteps to follow in. What Brad managed to do was simply put on a solid performance each and every time he stepped in the ring. Brad Armstrong is our next focus in our Unsung Heroes series.
As one of four of Bullet Bob's son's to compete (the others being Brian, Steve, and Scott) he didn't typically compete with a great deal of fanfare. His career began at Southeastern Championship Wrestling in the Summer of 1980, at age 18. The promotion was part of the NWA's territory. At such a young age, it was easy for him to appear as a babyface at the time. He feuded with the likes of Dr. Tom Prichard while there and even captured the NWA United States Championship as well.
Georgia Championship Wrestling
Championship reigns were no stranger to Armstrong early in his career. In 1984, he captured the NWA National Tag Team Championships on two separate occasions. He captured the titles once alongside Horner and the other alongside his father Bullet Bob. The following year Horner and the Armstrong's continued their trek through the NWA territories before ultimately joining NWA Mid-Atlantic towards the end of 1986. While there he began a feud with 'Gorgeous' Jimmy Garvin and then the Four Horsemen.
One of the most notable qualities of Horner was his in-ring style. He could seamlessly blend speed and technique without fail.
"One of the greatest things someone in our business can say of any wrestler is that said wrestler could have a good match with anyone, no matter who. Brad Armstrong certainly fits on a rather short list of wrestlers that could literally have a good match with anyone.

"I've called 100's of Brad Armstrong bouts, in singles and in tags, in main events and in prelims, and I never saw him have what would be perceived as a 'bad match.' Not one time." – Jim Ross on Brad Armstrong
By 1986, Armstrong competed for AJPW in what would be his first tour of Japan. While there he would compete in the first-ever World Junior Heavyweight Championship tournament. His tournament was very successful. In fact, Armstrong made it to the finals of the tournament before losing to the eventual winner and champion, Hiro Saito.
Mid-South Wrestling
During his time in the US, Armstrong competed under Bill Watts as part of his Mid-South Wrestling promotion. There he defeated Ted DiBiase for the North American Heavyweight Championship. Only to lose the title once again to DiBiase a few weeks later.
His time with Tim Horner was quite memorable. In fact, their time together would once again take place in 1987. Together the Lightning Express captured the UWF tag team championship facing the likes of The Sheepherders, Rick Steiner, and Sting. Movement was key at this time and one of the keys to Armstrong's growth was his ability to move around to different promotions. Together with Tim Horner, Armstrong returned to Jim Crockett Promotions in the Fall of 1988. After Horner departed the promotion that would later become World Championship Wrestling, Armstrong was dealing with a few things personally thus affecting him professionally.
As the decade changed, a returning Armstrong would team with various tag team partners including Horner. By the Fall of 1990, Armstrong began a singles career and was billed as The Candyman. Despite dressing in attire that resembled a candy cane and handing out candies to those in attendance, it was a legitimate push that Armstrong had so worked so hard to be granted in World Championship Wrestling. The Candyman was successful early on but by the end of 1990, the character was dropped. Armstrong's longstanding relationship with Tim Horner once again came to be. The two teamed with one another albeit briefly.
Throughout Brad's career, he was known for having several masked gimmicks. While on-screen he committed to the character. In an interview with Tom Zenk a few years ago, he commented on each of them with is thoughts on them.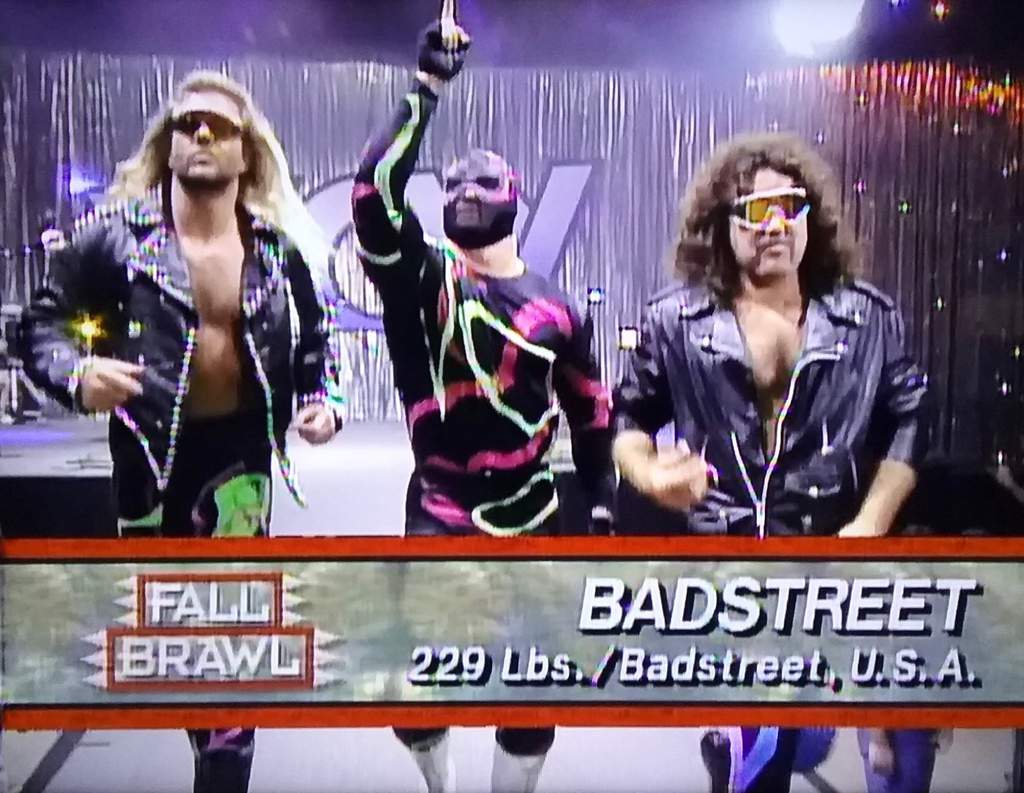 Candyman– "I hated the tights, but I was able to give tons of candy to kids and they loved that. And the best experience of that gimmick was I participated in the Make-A-Wish foundation with two terminally-ill children. I took them to a candy convention and we tried every kind of candy known to man…those kids were in hog heaven."

Arachnaman-"This gimmick never got off the ground because Marvel Comics issued a "cease and desist" order. They claimed it infringed on their Spiderman character, but I loved playing that one."

Dos Hombres-"I was covered from head to toe in red gear and boy was it hot! And they even covered the mouth hole so it was tough to breathe. But tagging with Ricky Steamboat was awesome."

Badstreet- "Loved this one because I could be a heel! I didn't know I had that in me, but put on a mask and you can do and say anything you want! And I got to wrestle against my brother Scott (of the "Young Pistols") which was a hoot."

Buzzkill– "I hated this more than any other gimmick. The suits at TBS would ask me what I was gonna say and I said I don't know. I could make no references to drug or that culture, but I was in tye-dye shirts, dreadlocks and was this old hippie character.  My hands were tied!"
Armstrong was no stranger to championship reigns earlier in his time in WCW. He captured the WCW Light Heavyweight Champion when he defeated Scotty Flamingo, a man that would later go on to become Raven. However, over the course of the next few years, Armstrong once again faced some professional strife. An injury during a tour of Japan against The Great Muta ultimately led to him losing his title at Clash of Champions XX. After his injury in Japan, Armstrong returned to the US and remained with WCW until 1995.
Armstrong transitioned over to Smokey Mountain wrestling and actually moved between it and the USWA in Memphis. While in Memphis, Armstrong captured the Heavyweight Championship while also holding the Smokey Mountain title. He was a hot commodity between both places, and deservingly so. Once Smokey Mountain Wrestling closed its doors his primary focus was in United States Wrestling Association.
When he made his return to World Championship Wrestling in 1996, things were slated to be quite different. However, when he came in and faced Dean Malenko for the Cruiserweight Championship the opportunity for a highly technical match took place. Despite that tremendous match earlier on in the year, Armstrong competed in New Japan Pro Wrestling as part of a tour until the new year. When he returned to WCW in 1997, he had turned heel with a new look and a new attitude. It wasn't typical of the Brad Armstrong fans had come to be accustomed to. However, a new character comes new opportunity, and Brad made the most of them. He attributed his series of losses to the 'Armstrong Curse'. A curse that failed to show how talented the family was and not capturing wins or championships.
Brad Armstrong | Reinvented
Towards the latter part of the decade, Armstrong was reinvented. Once as a member of the No Limit Soldiers as simply 'BA' and had a program with Berlyn (aka Alex Wright) over his comments towards Armstrong's brother Scott and the US. This feud ran until Halloween Havoc 1999. After Halloween Havoc, Armstrong was once again repackaged. The challenge was his gimmick. Believed by some was a replica of what his brother Brian was using in the WWE at the time. Whether it was true or not, the character didn't reach the level of success WCW and Brad had hoped it would.
The following year, Armstrong suffered a knee injury backstage. Despite going through surgery, he didn't return as his contract with WCW expired in 2001. In fact, Armstrong walked away from the wrestling industry for a few years. When he did return it was more on a smaller scale.
New opportunity struck when Armstrong signed with the WWE in 2006. He didn't appear on television but rather as part of the house shows the WWE's third brand at the time -WWE/ECW. He dabbled in some guest commentary with the company until taking on a role as a backstage producer with the company. Armstrong continued to wrestle for various independent promotions while still maintaining his role as a backstage producer. He worked in retail and volunteered his time in the community. Brad wasn't just a supremely underrated wrestler in the ring. He was a remarkable person outside of it. Sadly on November 1st, 2012, Brad Armstrong was found deceased in his home in Georgia. He is survived by his parents, brothers, wife, and daughter.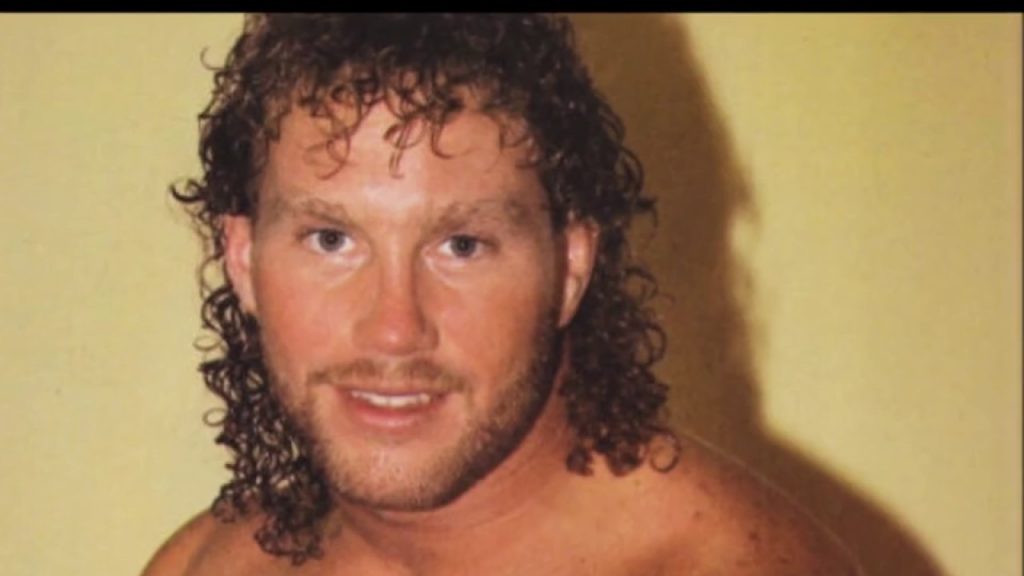 Thank You, Brad Armstrong
The wrestling world suffered a massive loss when this incredible talent was lost. His championship reigns didn't even scratch the surface of how remarkably talented he was in the ring. From bell to bell, Armstrong was considered silky smooth in the ring. With his ability to transition from move to another it is any wonder why he wasn't utilized more. As the son of Bullet Bob Armstrong, brother to Brian, Scott, and Steve, Brad Armstrong may have been the most talented Armstrong family member both in and out of the ring. Robert Bradley 'Brad' James is a hero to his family and a truly unsung hero in the ring.