This week's episode of IMPACT Wrestling marks a few interesting milestones. Firstly, this is the final episode before IMPACT Wrestling returns to Thursday nights. Secondly, James Storm will be wrestling his 1000th match in the industry. But who will he face? We have the answer and a whole lot more in Brace for IMPACT. This is Brace for IMPACT for 3/30/21.
________________________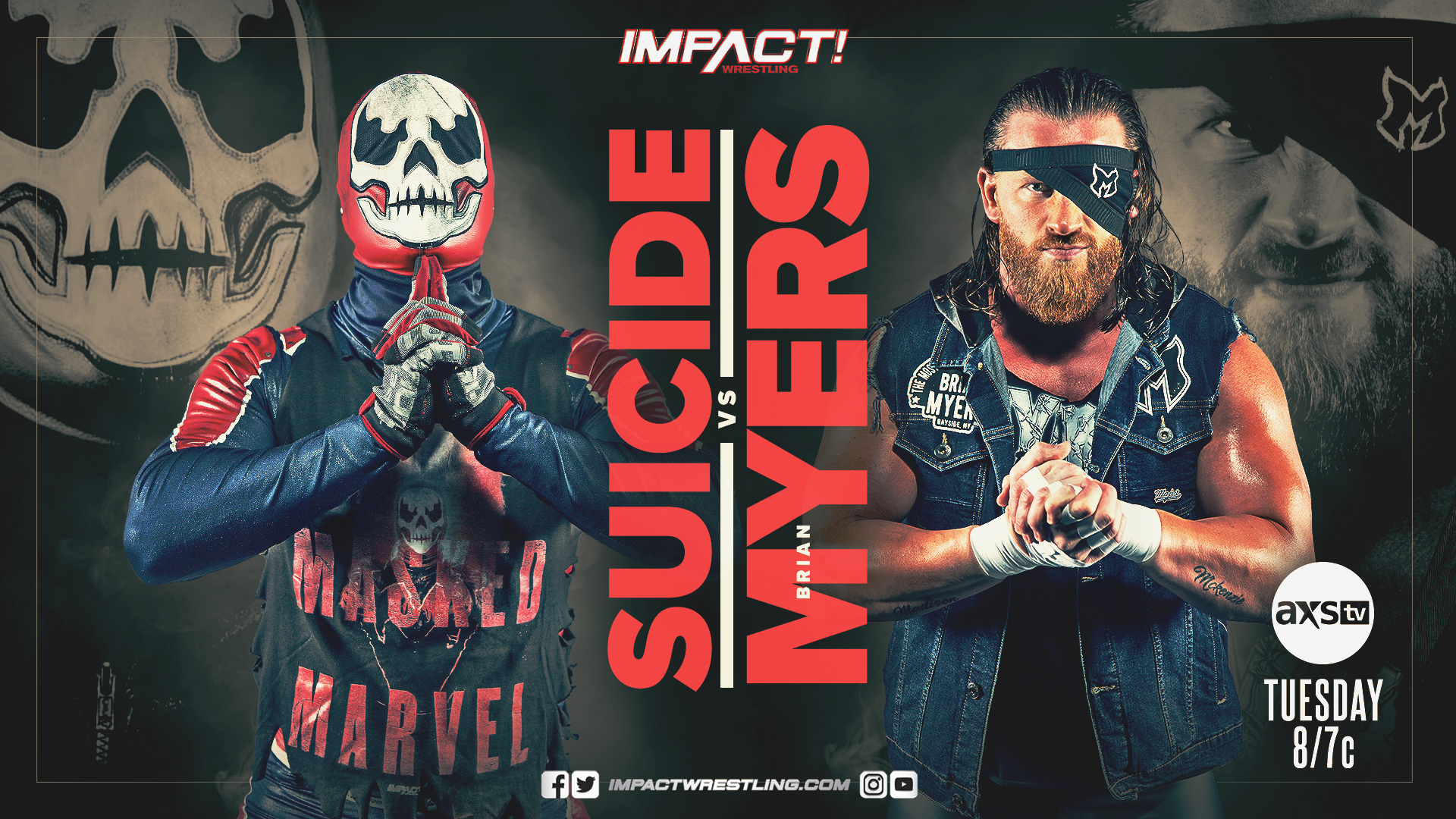 Suicide vs. Brian Myers
Tuesday night, Suicide and Brian Myers will square off for the first time ever. Brian Myers is fresh off of his feud with Eddie Edwards, who broke his 8-match winning streak. He's out to start another winning streak, and on paper, Suicide is a good choice to do that. For a so-called Masked Marvel, he's had quite the abysmal record in IMPACT Wrestling since his return in 2020. However, in my mind, Suicide has always been synonymous with the X-Division. Could this be a signal of a move to the X-Division for Brian Myers?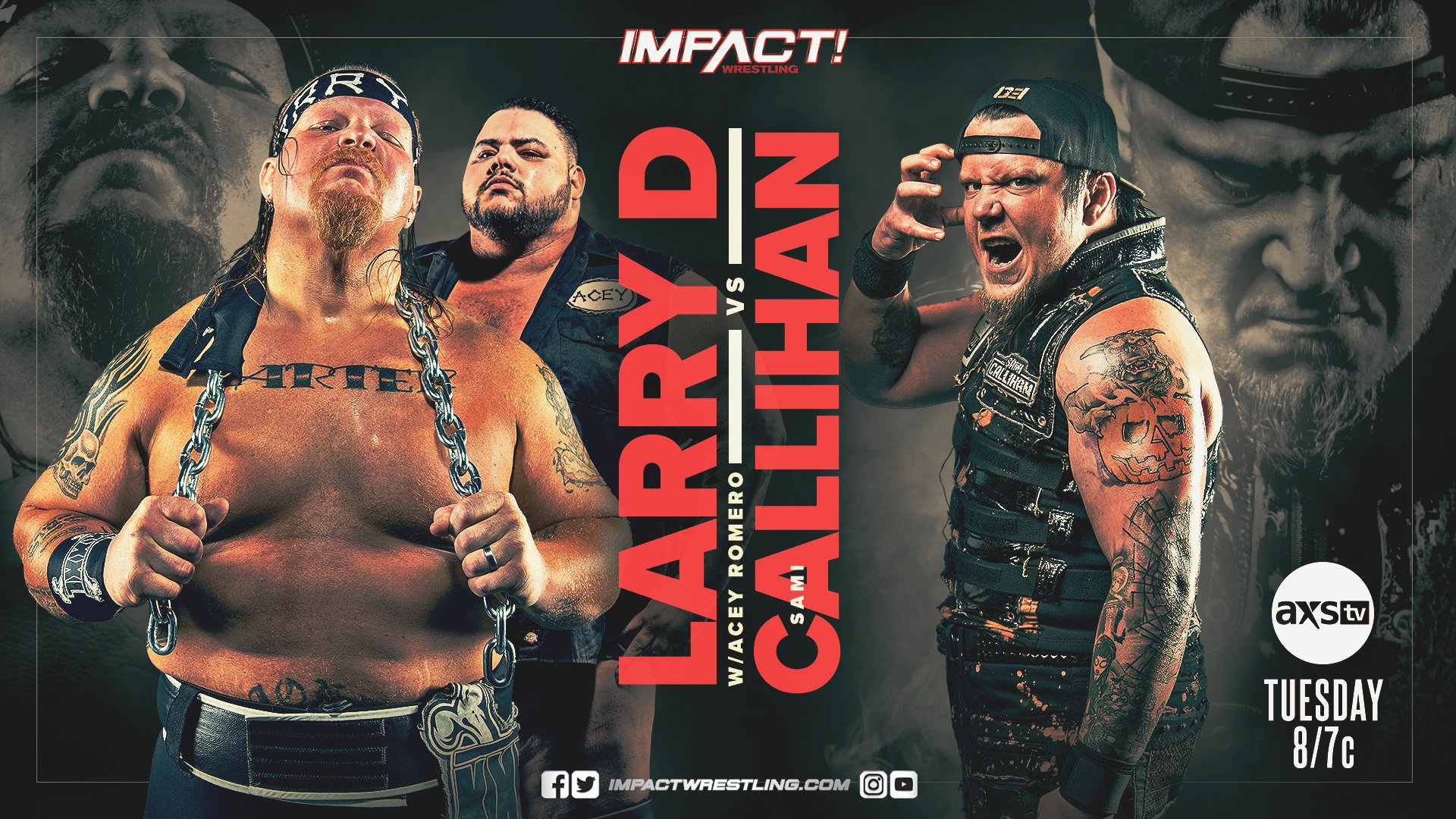 Brace For IMPACT for 3/30/21 
Larry D (w/Acey Romero) vs. Sami Callihan
Last week, Trey Miguel defeated Acey Romero in a tightly contested match. However, before the referee could raise his hand, Larry D kicked him from behind. Acey Romero joined the beatdown to teach Miguel a lesson about showing him up. Then the lights went out, and Sami Callihan's ICU logo appeared on the video screen. When the lights came back up, Callihan was in the ring, brandishing a baseball bat. Sami bashed Romero with the bat, and Trey Miguel caught Larry D with a superkick, sending XXL packing. Before Trey Miguel could ask why his new rival came to save him, the lights went out, and Callihan vanished. This week, Larry D takes on Sami Callihan in singles action. Will we see another XXXL beatdown?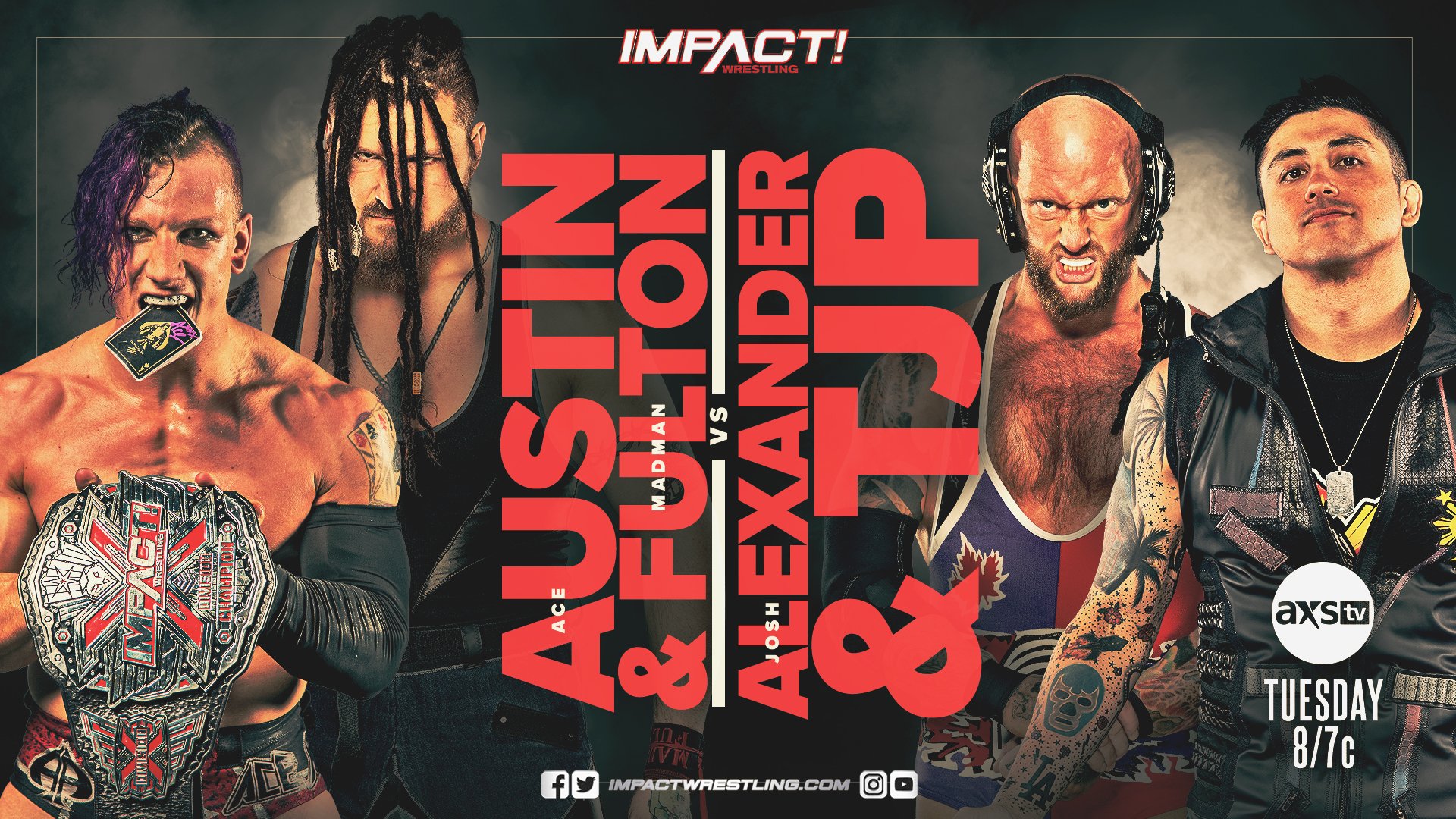 Brace For IMPACT for 3/30/21
Ace Austin & Madman Fulton vs. TJP & Josh Alexander
Last week's X-Division Championship rematch between TJP and defending champion Ace Austin ended in controversy. Despite much interference from Austin's bodyguard Madman Fulton, TJP managed to connect with the Detonation Kick and the Mamba Splash. It seemed like he had it won when Madman Fulton slid into the ring and broke up the pin. The referee signaled a DQ, and as the bell rang, Austin and Fulton laid into TJP. Shortly after, Josh Alexander came sprinting to the ring, steel chair in tow, to stop the assault. This week, Josh Alexander teams up with TJP to take on Ace Austin & Madman Fulton in tag team action. The Walking Weapon acts like he wants to uphold the integrity of the X-Division. However, if he pins Ace Austin, he'll earn a shot at the championship.
James Storm vs. Eric Young
On Tuesday night, James Storm will wrestle his 1000th match with IMPACT Wrestling. What better way to celebrate his years of work than to bring it back to where it all started. Storm and Young go all the way back to the early TNA years. In those days, "Cowboy" James Storm tore it up with "Wildcat" Chris Harris as America's Most Wanted. Meanwhile, Eric Young was an up-and-comer in Scott D'Amore's Team Canada stable. Interestingly, they find themselves in similar positions today. Storm is a tag team veteran, partnering with former Motor City Machine Gun Chris Sabin, and Young leads his own stable, Violent By Design. Storm & Sabin are the latest to step up to VBD, taking a loss to Young's stablemates Deaner & Joe Doering. He'll have a chance to get his win back in Tuesday night's main event.
What Else To Expect
Havok & Neveah continue their push for the Knockouts Tag Team Championships.
The Decay & The Good Brothers clash over some words from last week
Rich Swann prepares to face Kenny Omega


*****

Be sure to stay tuned to the Pro Wrestling Post for this and additional stories from the wrestling world. Readers can rely on Pro Wrestling Post to be their daily source for all things inside the squared circle. As a result, readers can expect daily news, history, and so much more. Please visit IMPACT Wrestling's official website here for news and information on the promotion and upcoming events.