A talent that emerged on the scene in 2014, Ashton Starr began his training under the tutelage of Mr. Hughes at the WWA4 Pro Wrestling School in Atlanta, Georgia. By his own accord, Ashton Starr shared that he was nervous as to how he would first be received.
However, once he moved past the initial trepidation, he built lifelong friendships free of judgment or criticism. Starr has shown a commitment to his craft and, in particular, wrestling virtually his entire life.
The means of how we become interested in wrestling are different for everyone. For Ashton Starr, this was no different. At the 1998 WWF Fully Loaded Pay Per View, Starr's shared a lighter side of his first 'exposure' to wrestling.
During the Sable/ Jacqueline Bikini Contest, Starr was undoubtedly shown the entertainment side of the industry. It was during an Attitude Era moment. However, when we get past this early moment of sports entertainment exposure, what we are left with is young fan thirsty to find out more.
Starr credits the likes of Booker T, Jacqueline, and Bret Hart as his favorites, as passionate as anyone in the ring today. This trio of Hall of Famers were the most influential ones in his career early on. In particular, to see Hall of Fame wrestlers such as Booker T and Jacqueline represent the Black community meant a great deal.
Ashton Starr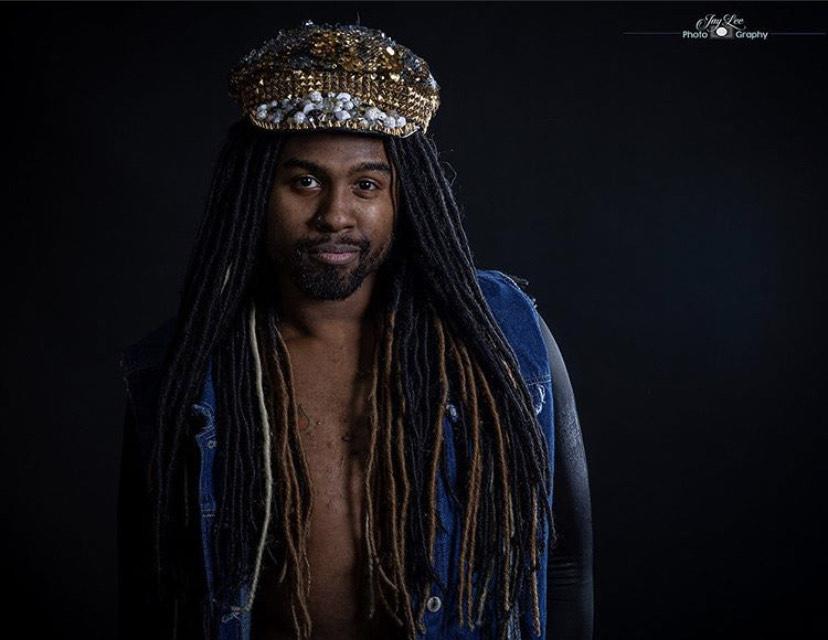 When we look at in-ring talent, Starr is influenced by the smooth and crisp nature of Bret Hart. Starr is showing that he is a student of the ring by taking certain qualities from all of his influences to make him the young star he is today. Whether it is the technical prowess of Bret Hart, the charisma of Booker T, or the ferocity of Jacqueline, Starr has learned by watching the best.
As mentioned early, Starr has been competing regularly since 2014, and in that time, he has moments that stand out to him as a performer. While hard-pressed for a specific moment as a performer that stood out to him, it was his first match.
With the support of his mom in attendance, Starr could undoubtedly feel the energy she was giving out on that very night. As the years have passed, Starr credits his matches with EFFY and Owen Knight as his favorites. The fun and frivolity tied to each of these matches showcase in-ring chemistry that he is quite proud of. Their ability to mesh together indeed illustrates that.
Starr's journey to achieve acceptance continues to be a challenge, sadly. Several States within the US continue to articulate homophobic and racial slurs when he steps in the ring. However, with time and opportunity to show just how committed he is to his art, certain territories have begun to come around to him. He has changed the narrative of how others first perceived him. Starr continues to grow as a performer, and many are seeing this.
'Pretty Style'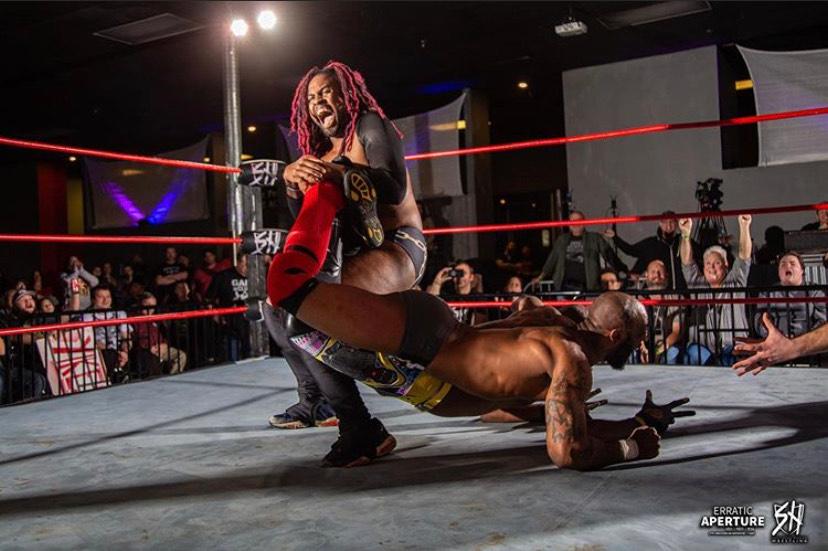 A pro-of-six years, Starr has embraced all different styles in the ring. His hybrid of styles has garnered the name 'Pretty Style.' A nickname that those closest to him have come to recognize him as.
Much like several performers today, Starr has seen the pros and cons of social media. While in some ways, it has helped him in advancing his character and connecting to with fans, it has its downside. While being on the receiving end of negativity online, Starr doesn't allow it to get to him. He says that realizing those that would spout that negativity wouldn't do so face to face.
Starr continues to persevere despite facing challenges in the Southern US. Whether it is facial racial discrimination or judgment for his sexual orientation, the battle for respect continues. Thankfully, he continues to receive support and admiration from his colleagues.
This is coupled with that of a growing number of fans, and Starr doesn't allow negativity to stop him. Unfortunately, he sees how, in some instances, the LGBTQ+ community is viewed or even utilized on-screen. Much like every culture taking time to garner acceptance, the LGBTQ+ community representation is no different.
With Pride
He does, however, see that they are gaining a more significant presence.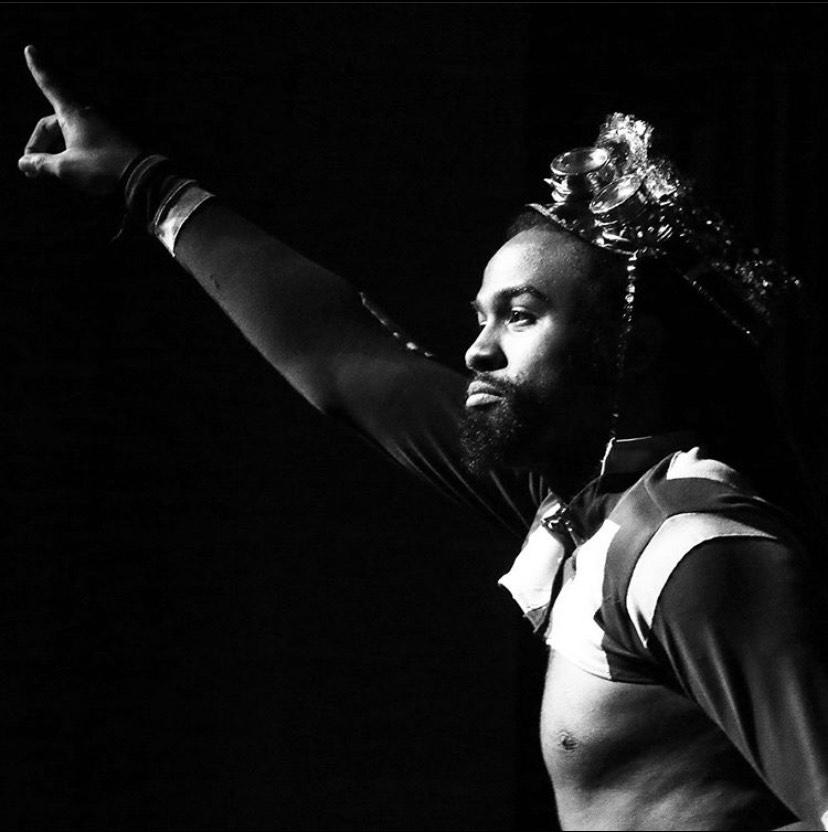 I think we are still trying to be taken seriously, even though we are starting to have a much greater presence of both television and on the independents. We've taken some big steps, but we still have a long way to go.
I know that every last one of us is ready to fight that battle. Our voices will be heard, and we will be seen!
Starr's career is mostly just getting underway. While only a veteran of the ring since 2014, he still has a great deal to accomplish. He aspires to be a part of the two biggest promotions in North America in, either the WWE or AEW at some point in his career. Starr wants to influence someone's life and career that Booker T and Jacqueline had on him. He wants to be seen as someone that if he could accomplish it, anyone could.
With so much in front of Starr, there only way he hopes to go is up. He hopes to continue to evolve, in particular, by competing in different countries. He wants to continue to grow both stylistically and with a growing arsenal of moves. The future, much like the present, is bright for the man with a Pretty Style in Ashton Starr.