At The Final Gate, the final major Dragon Gate event of the year, there were multiple matches held where titles were contended for. We had four title matches take place at the event, but only three of them would change hands. Which ones changed hands? Well, we're gonna talk about those three matches right now.
First up, the Open the Triangle Gate Championship was contested for when Strong Machines defended against members of R.E.D and Natural Vibes in an elimination-style match.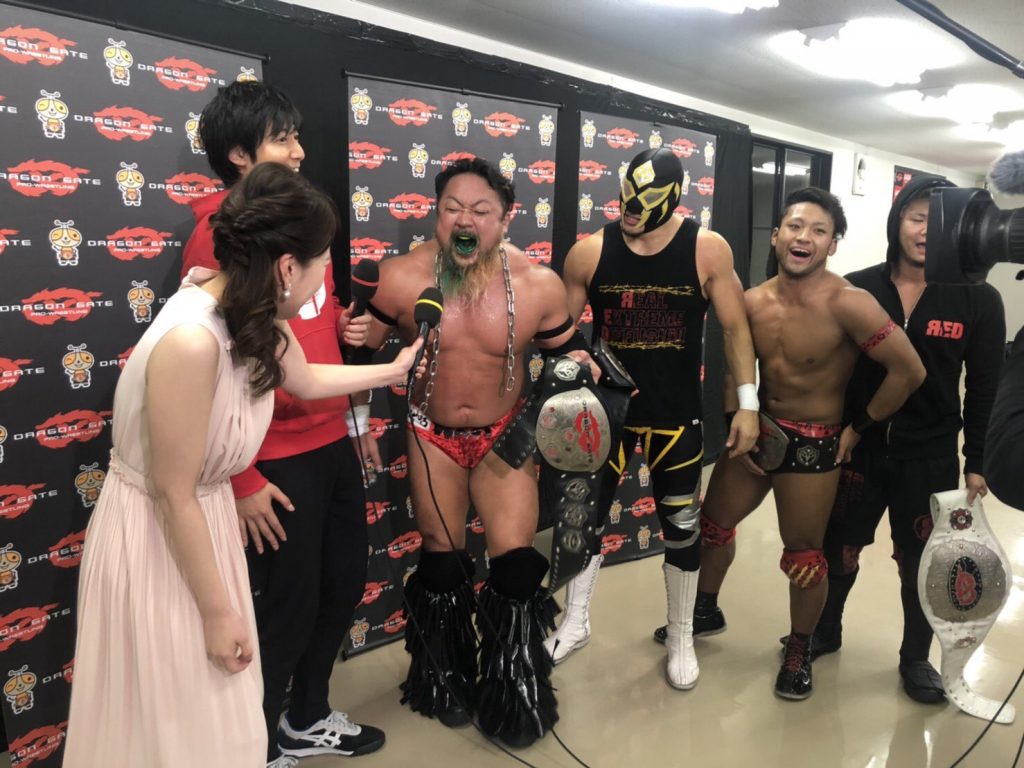 Natural Vibes would be the first ones to be eliminated from the match, meaning they won't be able to win the belts for the second time. R.E.D members, Takashi Yoshida, H.Y.O, and Diamante would be able to defeat Strong Machine to win the titles back from them. Strong Machine was undefeated during their time in Dragon Gate and it looks like they suffered their first loss to the team they took the titles from. R.E.D looks to capture all the belts again. To do so, they must win back the Open the Dream Gate Championship down the road.
Next up, R.E.D members Eita and Big R Shimizu defended the Open the Twin Gate Championship against YAMATO and BxB Hulk of Tribe Vanguard. The two teams had a solid match, but YAMATO would be able to win back the titles that he and Hulk never lost. They were champions from July 22nd, 2018 until December 19th, 2018, where BxB Hulk got injured and would have to vacate the titles.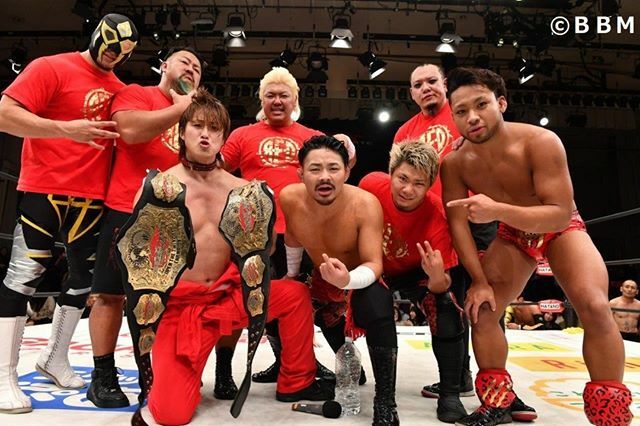 A year later, they would win the belts back once again. Unfortunately, something happened on their next show on December 18th as BxB Hulk would be revealed to be the Red Masked Demon of R.E.D, betraying his partner and Tribe Vanguard. Apparently, his reasoning for this, outside of Ultimo Dragon, is because it was KAI that injured Hulk during the time he was around. YAMATO would still recruit him to Tribe Vanguard and even won the Open the Twin Gate Championships with him during the year. Hulk did not like that and thought it would be best to betray his partner while they were champions. We'll know more about the belts when this story develops.
Last but not least, Ben-K defended the Open the Dream Gate Championship against Naruki Doi.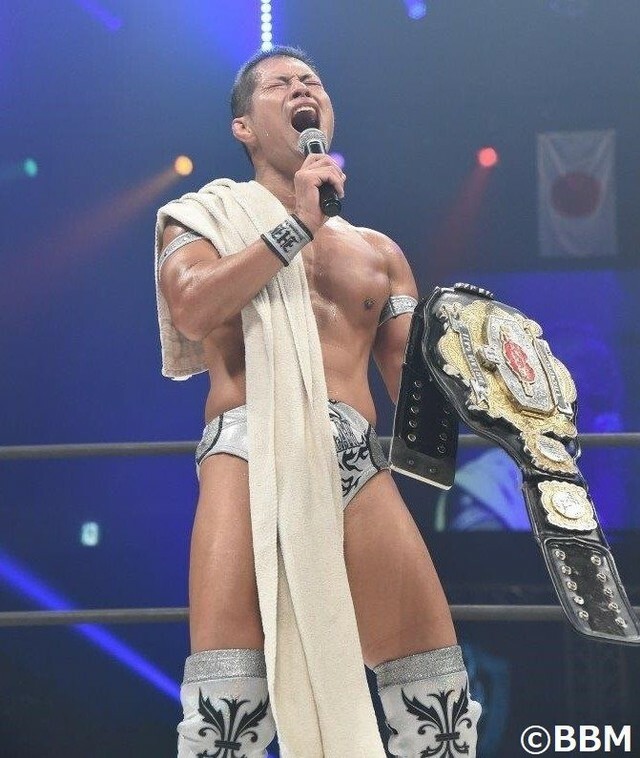 The two had a great match; Dave Meltzer rated it 4.5 stars. Doi would win the championship, ending Ben's five-month reign with the title. The last time Doi won the title was on December 28th, 2008; he would hold the belt until March 22nd, 2010. Since then, Doi failed to capture the title during those nine years since he lost it. However, it finally happened before the decade was over. Pretty fitting that he started the decade as champion and would even end it as the champion.
What does this mean for Ben-K now? Well, you could say it is a growing process for Ben. He's only been wrestling for three years. Nonetheless, he accomplished a lot in the year. He won the King of Gate Championship, had three successful title defenses, and was the one who ended PAC's winning streak since he returned from WWE. Ben is going to be fine and will definitely get another run with the title. When he does, it'll be big.
Congratulations to our three winners; well, two now since Hulk had to betray YAMATO like that. It was a great year for Dragon Gate compared to last year. There is exciting news leading into 2020, too. Apparently, all of the units except for R.E.D will be dismissed. This looks like we'll be reaching a generational war. It'll be with R.E.D, Dragon Gate, and Toryumon, so it'll be very interesting to see who will go where and how it all plays out.