In a special Halloween post on their official Instagram, Northeast Wrestling announced their newest title – the NEW Live Championship. It would be contended in a special tournament starting November 30th. Superstars such as JT Dunn, Mike Verna, and the red hot 'Wrecking Ball' Legursky were all in contention. The title would sit around the waist of one of the most talented stars of the New England-based brand. And that's exactly who became champion, the talented Christian Casanova.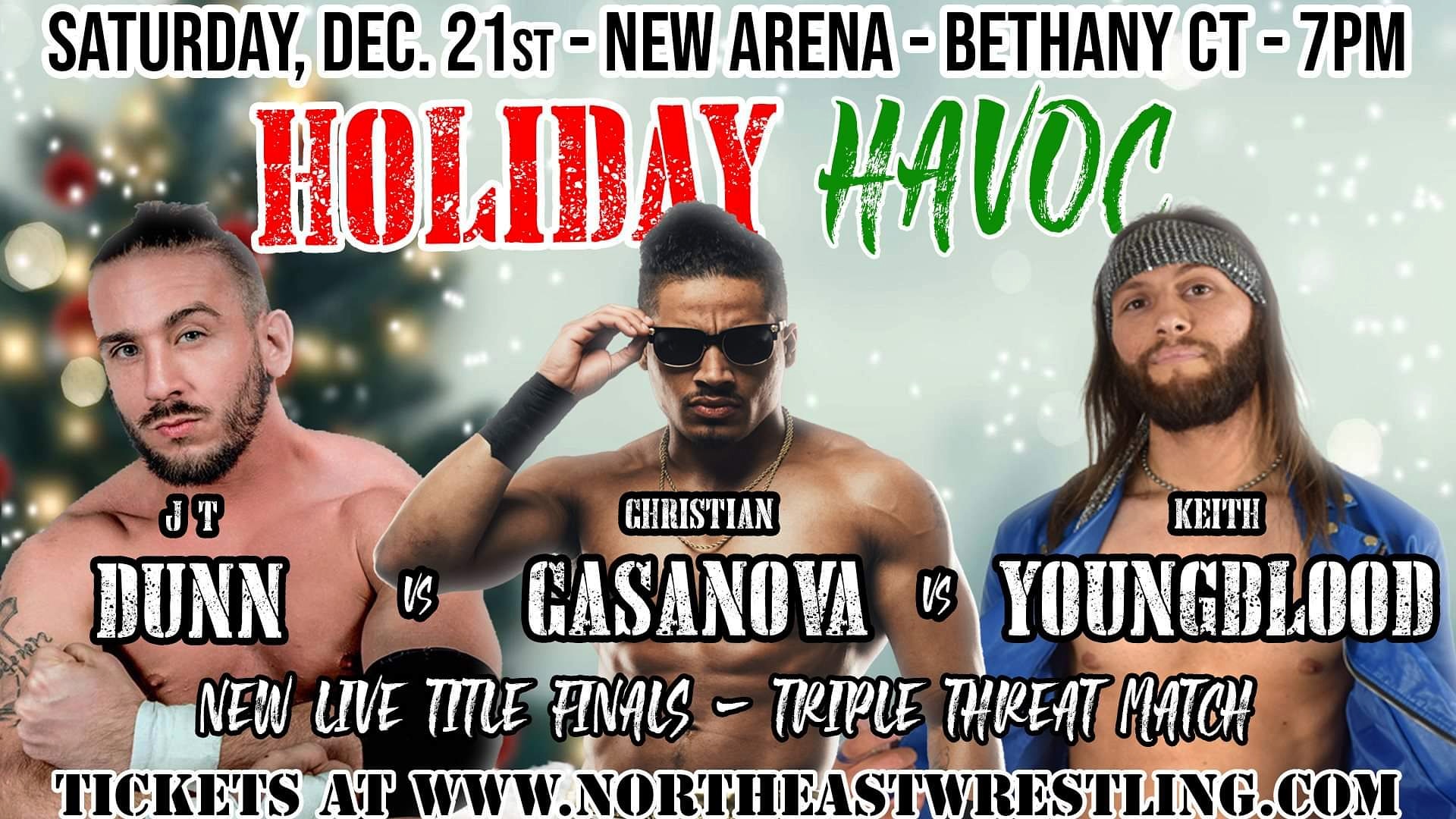 The tournament was filled with controversy, drama, and much excitement. Not only did it end up being a triple threat but it became one of the best matches in NEW history. With JT Dunn and Keith Youngblood serving as two of the more favorites in the title match at this past weekend's NEW Holiday Havoc event.
I don't care about who says "they are the best" on twitter anymore. Y'all gas up the wrong people these days. When the bell rings you see who the best is every single time. #HolidayHavok will be no different. I'm showing up to show out. NEW fans are in for a treat tonight. pic.twitter.com/Od5vijvs6o

— ? DUNN ? (@thejtdunn) December 21, 2019
Based on reactions online from the NEW Arena, the live crowd was hot for this match.  Especially the way all three men made their way to this historic event. After topping Dan Maff and Wrecking Ball go to war once again…
After a big upset over tournament favorite Chris Battle, the formation of a new stable Culture SZN with NWA female superstar Tasha Steelz, this was Casanova's match to lose. And that connection with Steelz lead to Casanova gaining the victory as he celebrated the title win with his fellow stablemate.
FTC baby! @Kill4nova is the first @newwrestling1 Live champion! pic.twitter.com/OPxM4uMbrS

— Annemerry Xmas? (@annemariebearr) December 22, 2019
For Christian, this is his first championship win in NEW. Alo his first title win since becoming Chaotic's titleholder a few years back.
Hats off to @Kill4nova for becoming the 1st ever @newwrestling1 #LIVE Champion.

— Joey Splits, Dat guy with those signs. (@IAmJGRiotFYA) December 22, 2019
@Kill4nova you ruined my wife's Christmas cheeting your way into the live championship like that.

— Anthony Perzanowski (@Antperzanowski) December 22, 2019
Aayyeee my guy!! #TopTalent 1st ever Live Champ!!! ?? https://t.co/4ni3wfJuhu

— Tasha Steelz (@RealTSteelz) December 22, 2019
While we expect much retribution from his tactics, I fully expect some big contentions coming Casanova's way in 2020. Will JT Dunn become his first contender? Will Chris Battle look to prove himself against the new champion? And with NEW's rich history of having superstars making a big splash in the company, will some of wrestling's finest such as Jon Moxley or Matt Taven be the next challenger?
Only time will tell, but I do say this, Christian Casanova is primed for a big breakout in 2020. It's his time now, we are just living in it.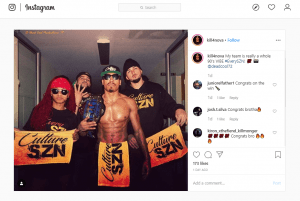 ---
Caul's Call
From Beyond Wrestling to now, I personally have always seen Christian as a mid to low card competitor at best. Boy, have I eaten crow now. This is a big title win for 'Top Talent' as, in a sense because of how the title is defended, subsequently becomes the face of Northeast Wrestling. While I stated above his many contenders, Casanova should be the title holder for quite a while to build the lineage of the Live Championship. Congrats champ!