Since 2016, the world of independent pro wrestling has felt the wrath of the now 27-year-old "Mack of All Trades", 'The Title Snatcher' AC Mack. This talented, gay, black man embodies the essence of a true heel. He is easily recognizable by the "Caution Loudmouth" printed across his wrestling tights.
The self-proclaimed "Title Snatcher" from the SWATS of Atlanta, GA, has made his rounds throughout various independent wrestling promotions across the United States. To date, he has over 160+ matches already in the books. As PRIDE month 2023 begins to wind down, let's take a moment to recognize the hard work and dedication of a true hustler in today's independent wrestling circuit.
Who is 'The Title Snatcher' AC Mack?
His experience and in-ring ability is not difficult to identify. As promotion after promotion, have trusted the AC Mack brand enough to put some gold around his waist multiple times. With only four years in the business, this technician prides himself on having trained at WWA4 Wrestling School in Atlanta.
This was by someone he considers one of the greatest wrestlers in the world today, AR Fox. AC Mack, also known as Aaron Mackey, admits his first wrestling match "was nerve-racking," to say the least. Immediately thrown into the main event slot, AC understood that while the WWE, in his eyes, is the end-all-be-all of professional wrestling, the independent scene would allow him to create and mold his character to what he sees fit.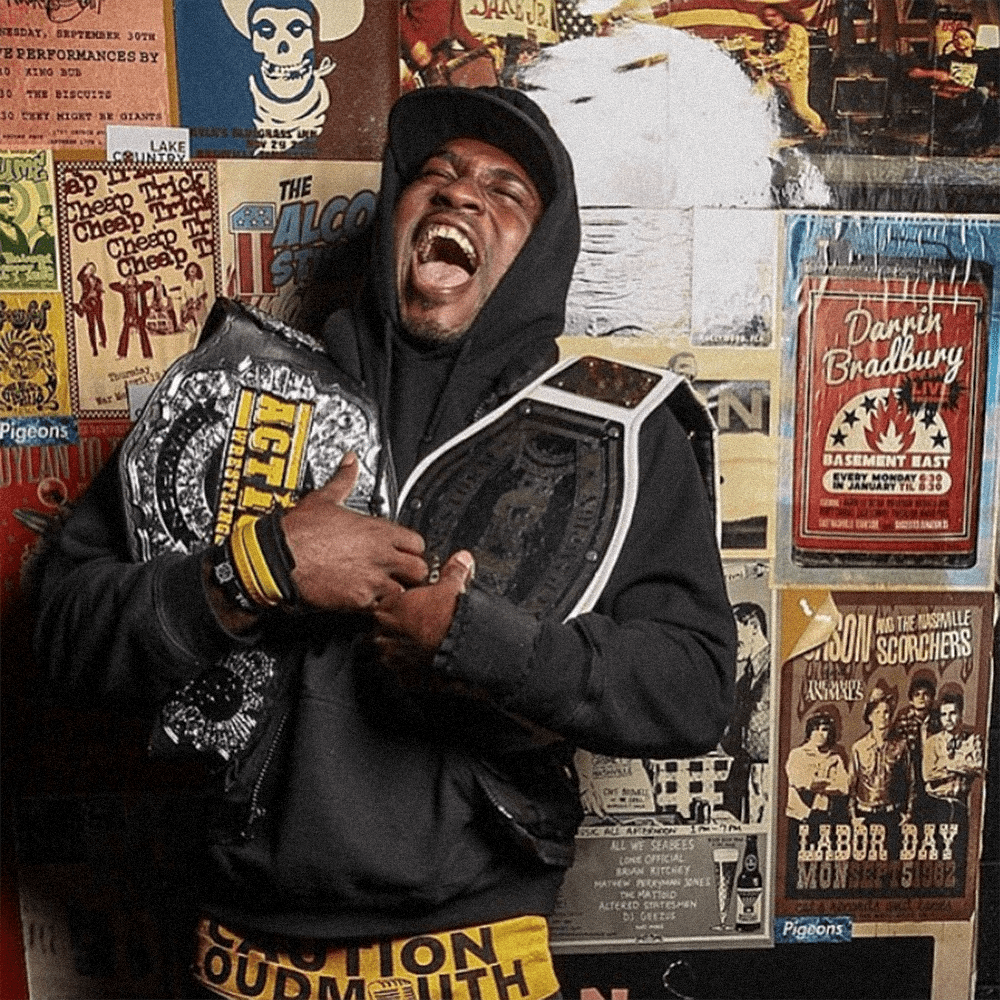 "They do not understand African American culture …", AC Mack states in a 2019 interview with Jeffrey Taylor. His frustrations with how mainstream creative portrays African American superstars strikes a nerve with many in the same situation. He urges upcoming talent to "stay true to yourself and your culture… Present them the benefits of your gimmick, your character, and your culture".
With a roster full of powerful black characters, AC Mack feels they "are just not marketed as well as they could be". Understanding this, the WWE we see now is not the WWE that fans like AC Mack grew up watching. The 'Attitude Era' gave WWE talent a level of creative freedom, which is unheard of today.
Stockholders and board members have a say in the creative direction of the mainstream wrestling business. However, the ones who are truly hurt in the end are both the talent and fans. This is why, no matter which promotion AC hits, being true and honest with himself has kept him in the spotlight.
Wrestling For Pride
Admittedly, AC Mack's first PRIDE-related event showcase took place at Matter Of Pride: Volume 3. This was where for the first time in his life, he "performed for people just like him". But even at just 27 years old, Aaron is considered a locker-room veteran. The outpour of new talent making appearances across the indy scene has skyrocketed.
While most people would sneer at the idea of new, young talent gunning for their position on the card, AC continues to prove why he is a class act, taking younger talent under this wing and showing aspiring superstars across the world how to work and how to win. Having touched down in over 17 promotions during 2019 alone, Mack has no plans of taking his foot off the gas pedal.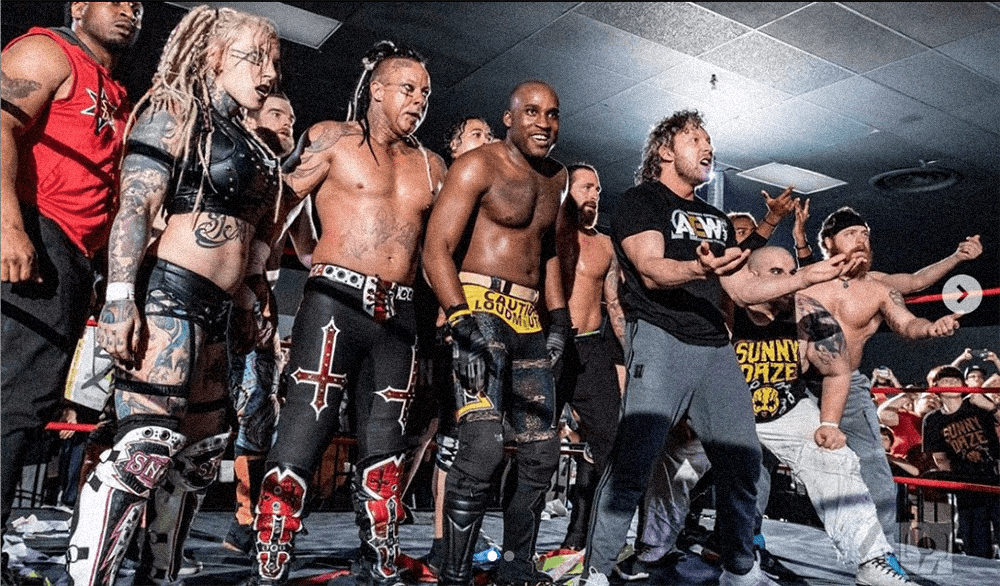 It's not difficult to see the fruits of his labor. As the former 3x PWA No Limits Champion and former SHW Champion, he continues to build his collection of gold. He is now holding the SUP Bonestorm Championship and ACTION Championship for a currently combined 800+ days.
And unlike one of his childhood heroes, Triple H, who was simply awarded the Heavyweight Championship belt by Eric Bischoff in 2002, AC Mack has put his body on the line, time after time, winning the ACTION Title Tournament in 2018 in a Four-Way Elimination Match against Alan Angels, Ike Cross, and Slim J at ACTION Wrestling 5: Watch For Monsters in Tyrone, GA.
The Finisher
The Mack 10, a redefined version of Triple H's "The Pedigree," was created after a long training session alongside fellow star Austin Theory. It has allowed AC Mack to take control of the outcome of his career in stupendous fashion. More and more promotions are taking notice, as is evident based simply on his win percentage in the squared circle. Granted, since COVID-19, the majority of the world has been shut down. And there have been no matches since late March.
But climbing the ladder of backstage politics is a major part of professional wrestling. The numbers seem to support this narrative. From winning only 31% of matches in 2016 to a now whopping 60% win percentage in 2020, the crystal ball is showcasing a bright future for Mack.
His passion for the wrestling business is never questioned. Mack's love for this business is on display whenever he is asked about classic moments he grew up watching. Only someone passionate about WWE would still cringe at the mention of WCW decades later.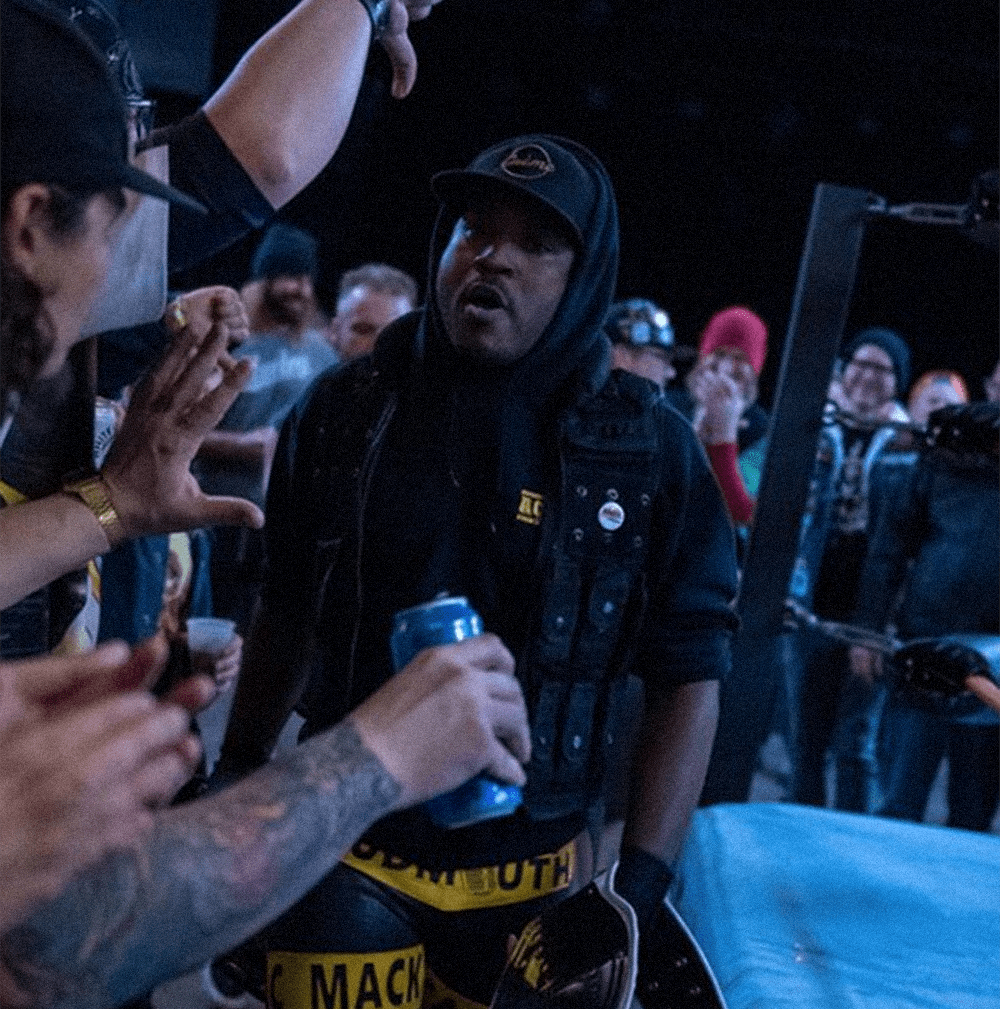 AC Mack is full of spirit, in and out of the ring. Having been featured on Black Wrestling Alliance, he showcases his genuine unapologetic personality. This is apparent in interviews, on social media, and in the ring. He gives all of his championship belts female names, and he's not afraid to draw heat from a hostile crowd.
While he doesn't consider himself a high flyer, the sky's the limit for this superstar, as WWE themselves have taken notice, allowing 'The Title Snatcher' AC Mack to grace the stage at NXT #331 in late 2018 against Dominik Dijakovic.
'The Title Snatcher' AC Mack – The Future
AC Mack, aka Amen-Ra Mackey, is a prime example of what hard work and dedication will bring you. In a society full of racists and homophobes, Mack continues to be a light that guides aspiring athletes.
He's showing them to chase their dreams and to NEVER GIVE UP. You can support AC Mack by purchasing his official merchandise at www.prowrestlingtees.com/acmack. Follow him on Instagram now @AC_Mack.
__________________
If you are talented in the wrestling industry and are interested in a digital makeover for your social media presence, visit www.patreon.com/imkingroach for more information.