In a career that spanned over fifteen years, one of independent wrestling's most deserving talents is part of a major promotion. For Thomas James 'TJ' Ballester, this longtime fan of Bruce Lee films and acrobatics, was able to focus that passion into something more. Dreams were replaced with reality, and where the fan in Thomas James Ballester stepped back, the performer AR Fox rose up.
Fox would initially compete in backyard wrestling promotions and even worked odd jobs such as those in a grocery store. But once AR Fox's demand in wrestling became more prominent, so did his commitment to wrestling. He would initially learn the basics under the tutelage of former WWE and WCW talent Mr (Curtis) Hughes in WWA4 in Atlanta, Georgia. His development remains there as he would also learn under the WWE's developmental territory FCW.
AR Fox – Hungry Like A Wolf
Very few wrestlers immediately have what they do click. Some are quick studies, while others need more time to grow and develop. This was the case of AR Fox. He initially would compete as the 'Ampliflyer'. This clever spin on a moniker used the idea of him being loud with him being a high flyer in the ring.
"I owe so much to that guy because of how much I didn't know and how much he taught me. I had no idea about the independent scene and didn't really understand it or know what it was. Where I lived in Georgia, it was a lot of parody wrestling, just older guys portraying Stone Cold.
In Southern Georgia, the wrestling is a little more comedic and that's what I was seeing. I was watching and I wasn't really impressed, I was just like, 'Okay.' When I looked up the school, I was thinking that's what the independents were. When I met AR Fox, I was like, 'Woah.'"
– Austin Theory on what AR Fox has meant to his career.
But it was more important for him to get his 'reps' under him. His continued work in Prime Time Pro and World Wrestling Alliance 4 (WWA4) would only help him in the long run. With this also came the name 'AR Fox'. AR that if said quickly is pronounced 'air' and 'Fox' because he was smaller and needed to 'outfox' his opposition in order to gain an advantage.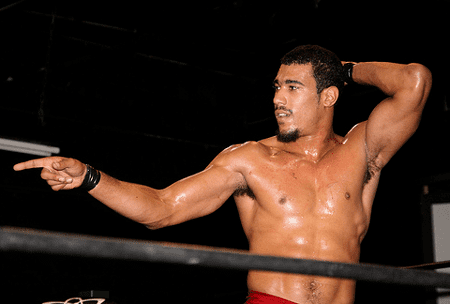 He made his debut for Combat Zone Wrestling in 2010 at the promotion's Opportunity Knocks event. In the timely titled, Opportunity Knocks, Fox was presented an opportunity to compete for one of the top independent promotions in wrestling at the time. But nearly two months to the day that he debuted in CZW, he captured his first win against the same man he initially lost to, Aaron Arbo along with Unbreakable Andy in a three-way match.
But talent really have an opportunity to stretch themselves as performers when engaged a storyline that shows their value. He was part of a storyline where it was rumored that CZW officials did not believe he had what it took to be a part of Combat Zone Wrestling. And after earning the top contender's spot for the CZW World Junior Heavyweight title. So despite coming up short in his attempts against the likes Adam Cole, he earned the respect of Sami Callihan.
"I had seen highlights of him and after I met him, I got to see who he is and I had never seen anybody do the things he could do. He took me under his wing and told me, I was 18, he asked..
He took me on the road and I got to experience that. There were times where we slept on the floor and those really long drives, not getting paid anything. He would ask me, 'there's this show here, you're not going to get anything,' but (I said), 'Yes, absolutely.'
He offered that opportunity to other guys and they said no. I always thank him and he gets mad at me. 'Quit thanking me, you did everything you were supposed to do.' I still talk to him to this day. He's a huge influence on me."
– Austin Theory on the influence of AR Fox on his career.
The People's Choice
The nickname above was given after earning one of CZW's most dangerous combatants, Sami Callihan. In not only did he earn the moniker of being the People's Choice it also showed CZW officials that he was worth their time, their energy and that he was worth their time. Thus bringing the storyline to a conclusion.
The following year, Fox would earn his way once again to another opportunity at the CZW World Junior Heavyweight Championship. Despite coming close once again, he was cut short of capturing the title. But his title drought would come to an end a week after losing out on the World Junior Heavyweight title.
Over his time in CZW, Fox captured the Wired TV Championship, the Best of the Best 11 People's Choice award, World Junior Heavyweight Championship, 2013 Queen and King of the Ring. But while competing there and accomplishing there it wasn't his only home during that time.
So while CZW had also been known for its inclusion of Deathmatch wrestling, Fox would compete in a place that was operated by someone that helped re-established honor in wrestling. Under Gabe Sapolosky's Dragon Gate USA and EVOLVE, Fox would actively compete there over the course of five years. During that time he would face the likes of notable names such as Rich Swann, Sami Callihan, Tony Nese, Ricochet, and Johnny Gargano.
While there he would contend and often challenge for titles. Despite coming up short against the likes of Gargano for his title at the time, Fox's work ethic and ability was widely respected. It wasn't as much a case of whether he was good enough or not but when he would be lend the opportunity to rise within the promotion. So on April 5th, 2013, AR Fox outlasted Sami Callihan, rival Richochett and Jon Davis in a one-night tournament to become the inaugural Evolve Champion. He would hold that title until February 2014.
What was also remarkable about Fox was that he wasn't simply competing for Dragon Gate USA but would also compete in Japan as well. His multiple tours of Japan also share his commitment to never resting on his laurels. Fox pushed himself in Japan against Masato Yoshiro, and Naruki Doi. He formed a team with legendary Japanese wrestler CIMA learning from as much as he was working with him.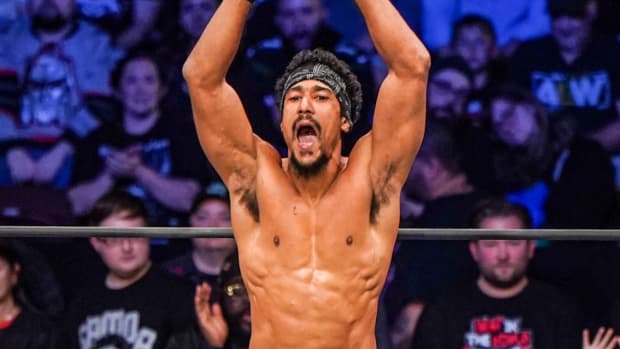 But after communication between Evolve/Dragon Gate USA and Fox had broken down it was time for him to explore other options. He would also compete in Mexico as well for Triple-A and then Chilean promotion Chile Lucha Libre. Fox didn't simply make waves outside the United States but as well as part of promotion Pro Wrestling Guerilla.
Fox's time on the indies allowed for some incredible experiences and matches. But it would be his time on the television program Lucha Underground where AR Fox would continue to excel. In 2016, AR Fox became Dante Fox and it was upon his time there where he would engage in a feud with Killshot (Swerve Strickland).
Their feud would ultimately culminate with a Hell of a War match between them. And to prove that their history was behind them the two men along with Willie Mack would team up to form the Lucha Underground Trios Championships.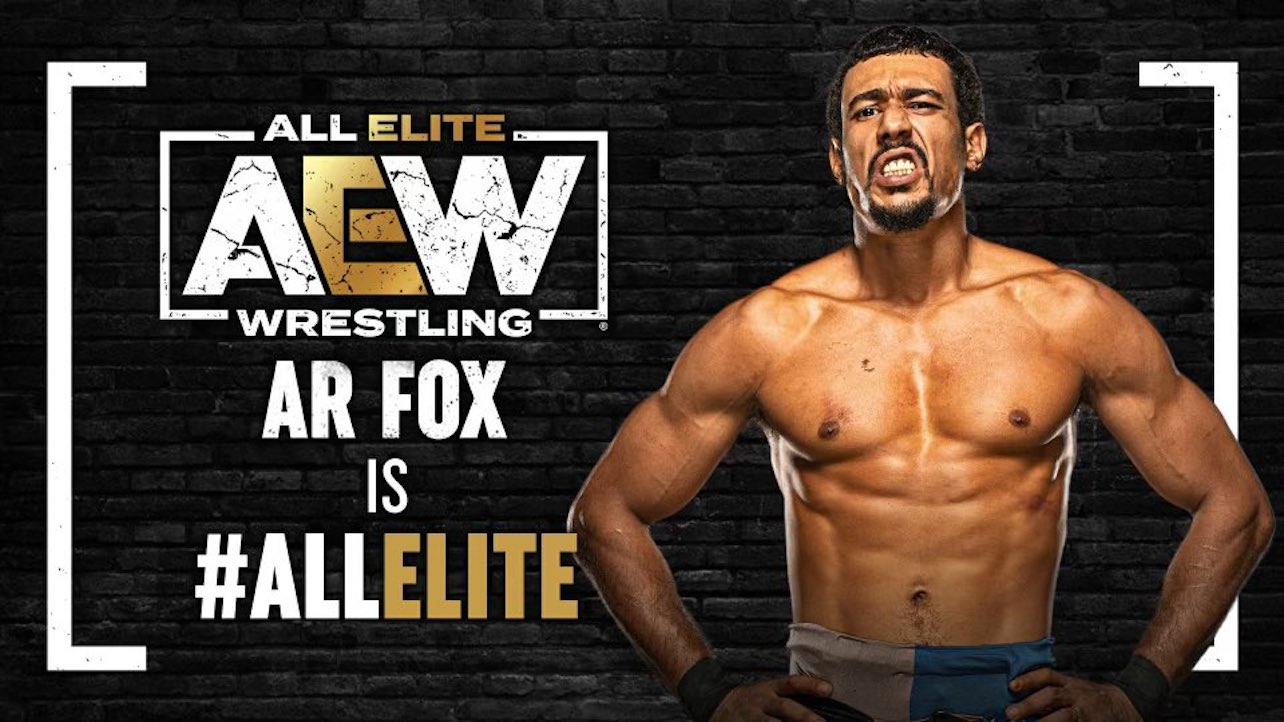 Once Lucha Underground came to an end, Fox would return to the indies and resume building his resume both in the ring and out. But as 2022 came about all the recognition he had earned for himself all became worth it. In the Fall of 2022, AR Fox became All Elite signing with All Elite Wrestling.
All the blood, sweat and tears had become worth it. Many would go to bat for him and in doing so proved AR Fox was as deserving as anyone of having a professional contract. His hunger was being and he was determined to prove that this opportunity was long overdue.