The word "extreme" has been overused in wrestling. It has long lost its meaning. Yet few people understood the concept quite like Rob Black did with Xtreme Pro Wrestling. He was so passionate about extreme entertainment that he was prepared to take on the U.S. legal system over it.
Our modern society is developing a liberal attitude towards the sex industry. Rob Zicari formed this attitude because adult entertainment was the family business. His uncle was the adult entertainment producer Chuck Zane.
As a result, Zicari started his own adult film company using the name "Rob Black." Many of his earliest productions featured his business partner and real-life girlfriend Janet Romano, who performed as Lizzie Borden.
They enjoyed quick success and merged with other small companies to form Extreme Associates, Inc. in 1998. Black believed he would always be hindered by negative perceptions around him and what he did. In an attempt to improve their image, he tried to branch out into other forms of entertainment.
Black was a big fan of Extreme Championship Wrestling's adult-orientated product. Even though ECW had a TV deal and hosted pay-per-views, they were still heavily dependent on home video distribution. Extreme Associates had better facilities and a wider distribution network than RF Video had. Black was convinced that booker Paul Heyman was a like-minded person and that he had the vision and resources to elevate both companies.
It came as a personal shock to him when ECW chose to end negotiations and remain with RF Video. He knew that if he couldn't do business with ECW, then no other promotion would want in.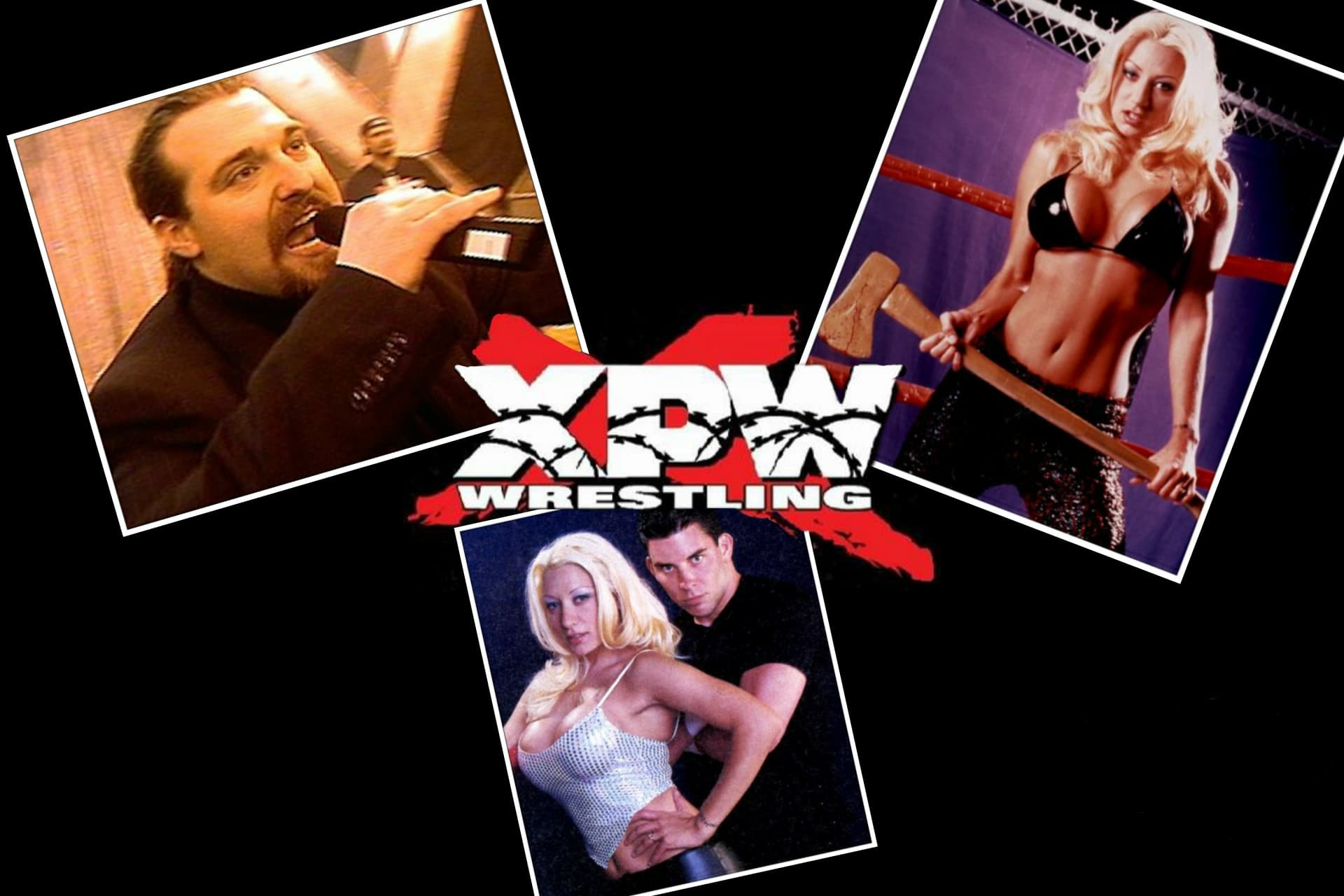 Xtreme Pro Wrestling
In 1999, Black and his now-wife Borden launched Xtreme Pro Wrestling (marketed as XPW Wrestling). They tried to make Black's vision for ECW into reality by pushing the boundaries of sex and violence beyond anything their competition was doing. The contacts that helped them achieve both aims. They also inserted themselves into the act, with Black becoming an authority figure and Borden being a valet.
Both would work matches occasionally, particularly Borden. Their primary ambition was to "out-ECW" ECW. Black's two enterprises were not separate. Not only did some of his adult actresses appear at XPW events, but some of the crew also had to work on producing Extreme Associates movies. Numerous individuals have talked about seeing adult movies be filmed in the same building at the same time.
"That's what set Rob Black off. 'I'm going to make this better than ECW. I'm going to do this in spite of you [Paul Heyman]'." – Joey "Kaos" Munoz
Their first event was simply named the XPW Debut Show and emanated from the Resada Country Club in California. Fan enthusiasm made up for the under-stacked card. It mainly featured indie brawlers who were only known locally. The two established names were booked in the main event; Damian Steele and Big Dick Dudley. Their feud carried XPW until the end of the year.
Steele and the members of Black's stable would go to increasingly desperate measures to stop Dudley from picking up a win. They intensified their efforts after Steele became the first XPW World Heavyweight Champion that October. They had even resorted to forcing an already blind Dudley (in the storyline) to compete in handcuffs. Dudley simply broke the shackles and removed the eye patches before proceeding to squash the entire stable.
He would not get to defend the title, though. Dudley would be involved with a string of automobile accidents. Black covered up his injuries by claiming that it was Dudley's parole officer that had banned him from competing. Jake Lawless won the vacant championship but immediately sold it to Steele. This made Steele the only person to hold this title multiple times. It was soon vacated once again after Chris Candido won the belt and then signed with World Championship Wrestling.
The secret to XPW's early successes wasn't the violence, nudity, or even the gimmicks. William Welch was struggling to kick-start his career when he saw a TV commercial for XPW. He recognized some of the featured talents as people he had worked with.
He reached out to them for help with getting a try-out. Soon after signing his contract, Black-billed him as "Jesus Christ" for cheap controversy.
As Welch had tried to warn him, the character bombed instantly. He was then refined into a religious zealot called "The Messiah." He protested XPW's graphic content and insulted fans for consuming it.
Fans would pay to see Messiah get beaten up by opponents in violent clashes. Soon, they paid just to see him. Sabu was made XPW's top star largely to take a shot at ECW.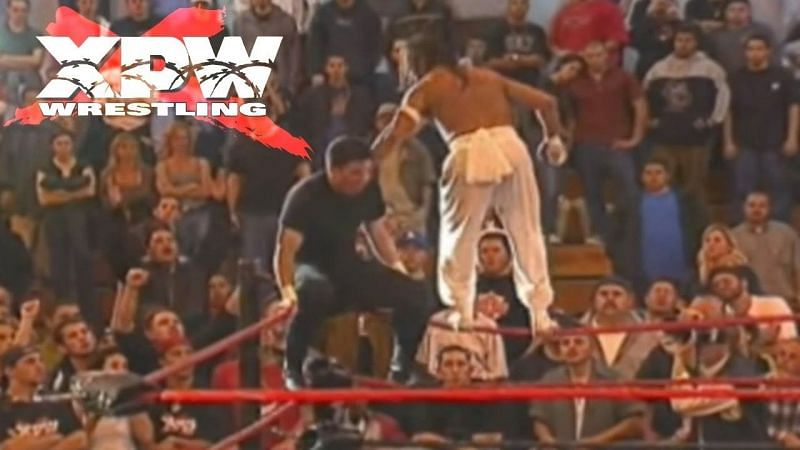 Sabu realized that he had accidentally double-booked himself for events in different countries on the same weekend. He chose to work the highly-paid event in Japan instead of the undercard match at the ECW PPV.
Heyman took this as Sabu quitting the company and subsequently banned him. Black jumped at the chance to get Sabu unto his roster. Sabu beat Messiah to win the vacant World title, and Messiah spent over a year trying to relieve him off it.
The clashes with Sabu made Messiah XPW's most successful home-grown star. He finally got his moment in the sun when Sabu no-showed an event (for legitimate reasons).
New Jack substituted for Sabu, but it would be Messiah leaving with the gold, making him the only person to hold two XPW championships at once.
Messiah's other title was the XPW King of the Deathmatch Championship. It was based upon similar titles used in Japanese promotions. Almost every title match featured barbed wire for ropes and sharp objects on boards.
Rarely were these the only gimmicks encouraged in such matches. This championship was built around one star named Supreme.
The inaugural champion would hold the title more times and for longer than the other winners combined. The company also had a rarely seen XPW Television Championship.
It was won by Kaos, the nephew of Supreme. He mainly defended it against visiting talents. He lost it to X (Sean "X-Pac" Waltman) shortly before it was deactivated.
"It was really, really f**king stupid to do some of those dumb things that we did. […] It was always 'Okay, not what can you do next? How can you top it?'." – Altar Boy Luke.
Black was obsessed with publicity stunts. He knew that ECW had risen to prominence after fans chanted for them at a WWF PPV in 1995. Two years later, the WWF were cross-promoting with ECW.
Black wanted one of these moments for XPW but at ECW's expense. He saw his moment when ECW booked their Heat Wave PPV in Los Angeles in 2000. Black took this as ECW invading XPW's territory.
He secretly bought six front-row tickets and gave them to some of his performers. Someone learned of the plan and informed ECW management. They had Jasmine St. Clair, who had previously worked for XPW, watch for them entering the building.
She recognized the group that consisted of Messiah and fellow adult actress Kristy Myst. They were immediately confronted by security and management. They promised that they were only there as paying fans.
Security removed (almost) every item with XPW references on it and supervised them as they watched the show positioned away from the main cameras. They behaved themselves, even when Rhino threw a beer can at them. Just as the main event began, Myst removed her top and exposed her bra to the crowd.
Fans looked over to see them wearing the XPW t-shirts that security had missed. The thing that made the stunt worthwhile was catching the attention of Tommy Dreamer, who was in the ring and on camera at that moment.
As security dragged them out of the building, Styles dismissed them as "drunken fans" who had tried to grab Francine. She later clarified that she was nowhere near them, and they had made no attempt to touch her.
Black insisted that the group were taken backstage and were physically assaulted by ECW talent. While most people on the ECW side denied these claims, only New Jack agreed that there were true. New Jack even claimed to have been one of the attackers.
"I think it was drinking the kool-aid that Rob was serving. I mean, there wasn't one guy on the roster that didn't bust their ass for that company." – William "The Messiah" Welch
The day before a PPV, XPW circulated a video of him talking to a glowing image that was claimed to be Messiah. It depicted Black pleading with Messiah to stay, while the glowing figure said, "The Messiah has come and gone."
He was not mentioned or seen in XPW ever again. Barely a year after their launch, XPW went into a tailspin after losing Messiah. Their former top draw was still making good money for rival promotions with the character. A fact that irritated Black to no end.
Black used a series of increasingly desperate stunts to attract fans but only ended up alienating the ones that stayed. One stunt involved hyping a "surprise that would change the history of wrestling" at New Year's Revolution 2. His stable would introduce two homeless people to the crowd.
Nobody knows if this was the actual surprise or if Black's original plan had fallen through. Fans stayed late after the show ended, expecting something more. All they got was insulted by XPW management.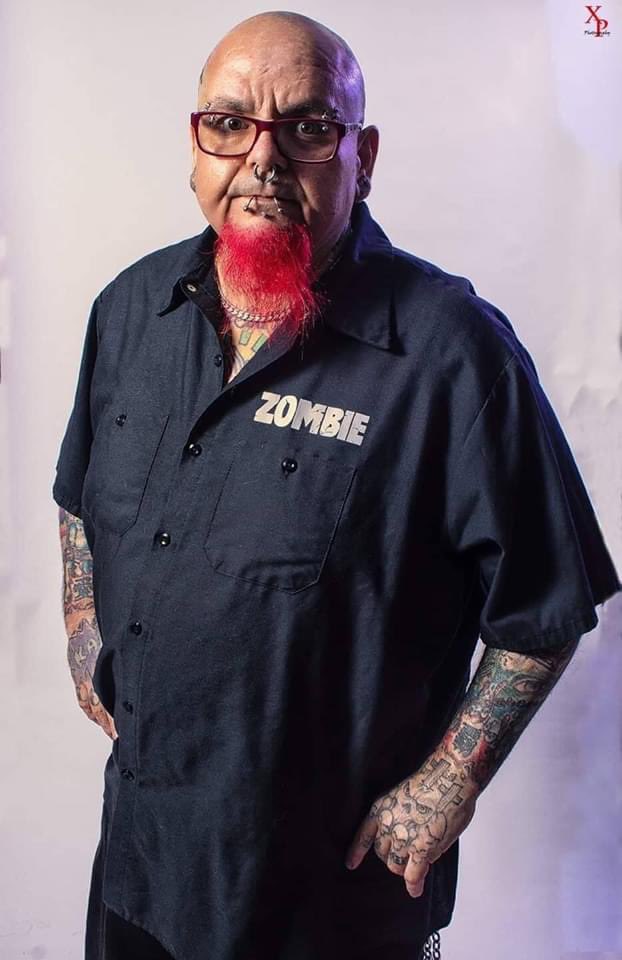 XPW's most infamous moment happened a month later at XPW Freefall. They needed the show to restore faith among their fanbase, but it did the exact opposite. Fans became increasingly irate with the lackluster show.
They reached a tipping point when the "Buck Naked" match simply ended without a finish. The match between adult actresses Borden and Veronica Caine was meant to end when one of them was stripped naked in the ring.
The lights went out while both women still had most of their clothes intact. When the lights came back on after an awkwardly long time, Caine was already in the back, and Borden was declared the winner by default.
The two title matches did nothing to appease fans. The show had been named after the headline attraction, a "Scaffold" match between New Jack and Vic Grimes.
It had been billed as the conclusion to a feud which began after a freak accident over a year earlier in ECW. Both men had fallen off a platform, with Grimes landing on New Jack's head. New Jack broke his skull on the concrete floor.
He overcame the potentially life-threatening injury and had been professional with Grimes since. Then when the finish happened, New Jack prodded Grimes repeatedly with a stun gun before throwing him off the truss.
Grimes landed badly on the ring ropes and sprung backwards into the stacks of tables that were supposed to have broken his fall. The show was quickly stopped, with the fans being ordered out of the building so that Grimes could get urgent medical attention.
There is still doubt over whether New Jack had tried to injure Grimes or if this was a scripted stunt gone badly wrong. All parties involved have given both accounts at times. It is worth noting that New Jack was never punished, and the footage was unedited on home release.
New Jack would help put another nail into XPW's coffin. In an instance of history repeating itself, Gary Yap was an XPW fan who wanted to be involved with his favorite promotion. While several companies had turned him down, only XPW left him feeling bitter.
He sought financial support to start a rival promotion. EPIC Pro Wrestling immediately made Messiah a main star and booked a main event featuring four current XPW talents.
Three of them backed out when Black warned them that they would be done with XPW if they worked any EPIC events. New Jack stayed specifically because it would end his working relationship with XPW.
He cut a promo on Black and XPW, and alleged Messiah was fired because of his affair with Borden, who was Black's wife at the time. After years of denying it, Messiah suddenly said it was true.
The EPIC crowd directed chants at Black and Borden for the rest of the event. XPW sent out legal letters to various companies warning them not to acknowledge EPIC or be banned from using any XPW materials. Many responded by no longer covering XPW.
Black tried to salvage the company with a soft relaunch. Their return show had poor sales, with most tickets being given away. This angered paying fans as uninterested visitors had gotten better seats for free.
The visitors heckled the show throughout and kept chanting for a beach ball that had been burst by security. Tensions boiled over when Borden called both sections of the crowd "Ball loving f****ts."
Fights broke out amongst both groups, and one fan managed to grab hold of Black while he was in the ring. Management needed to call an outside security team to help assist the one that they already had in order to prevent the riot.
Black also found out that Messiah and EPIC co-star Nick Mondo were in the building. Messiah claimed that friend phoned him and warned them to get out because Black was angry about them being there. The pair left before the chaos kicked off.
It was also at this show that they debuted the XPW World Tag Team Championship. This division mainly featured Mexican wrestling talents. Only Mexico's Most Wanted (Damian 666 and Halloween) and Youthanazia (Josh Prohibition and M-Dogg 20) would hold the titles.
Eleven days later, Messiah was the victim of a frenzied attack in his apartment. He assumed his attackers were friends of his housemate. They attacked him with garden shears and every heavy object they could lift.
Messiah also had his hands duct-taped together and was stabbed repeatedly around the crotch. The attackers left once they realized the noise had alerted neighbours, taking Messiah's severed thumb with them.
Messiah told police that he believed Black to be involved, noting that Black had threatened him in the past. A lot of people who knew both men, some who still worked for XPW, also suspected Black to be responsible.
Kaos was allegedly told of the attack directly by Black himself before the news had gotten out. However, Black would never be questioned or considered a suspect.
The case remains open twenty years later, with no arrests ever being made. Soon after this, Black moved XPW's production from California to the "old ECW arena" in Philadelphia.
They also introduced the XPW European Championship, which would never be defended in the company. The title was won by Jonny Storm in Frontier Wrestling Alliance, but the title didn't last long.
It would be one of Black's many publicity stunts that led to his downfall. Black and Extreme Associates had a bad reputation within the adult entertainment industry. He invited documentary crews to observe the filming of a scene featuring Borden.
He boasted to them that he loved controversy and there was things he could be arrested for. The crews all left during Borden's scene as they found it disturbing.
One of them forwarded their footage to the police. Extreme Associates were indicted under charges of distributing obscene material over state lines. The final charges related to five movies, all directed by Black or Borden, that depicted the rape and abuse of vulnerable women.
Black defended the materials under claims of artistic license and free speech and insisted all acts were simulated and consensual.
They ran with 'Not Guilty' pleas for as long as they could fund their own legal defence. They had even asked other porn companies for financial support, but all of them refused as they didn't accept depictions of forced sex to be an art form.
Black and Borden wound up closing XPW in 2003. The money ran out after six years, and they both accepted 'Guilty' pleas for lighter sentences. Both spent a year in separate prisons.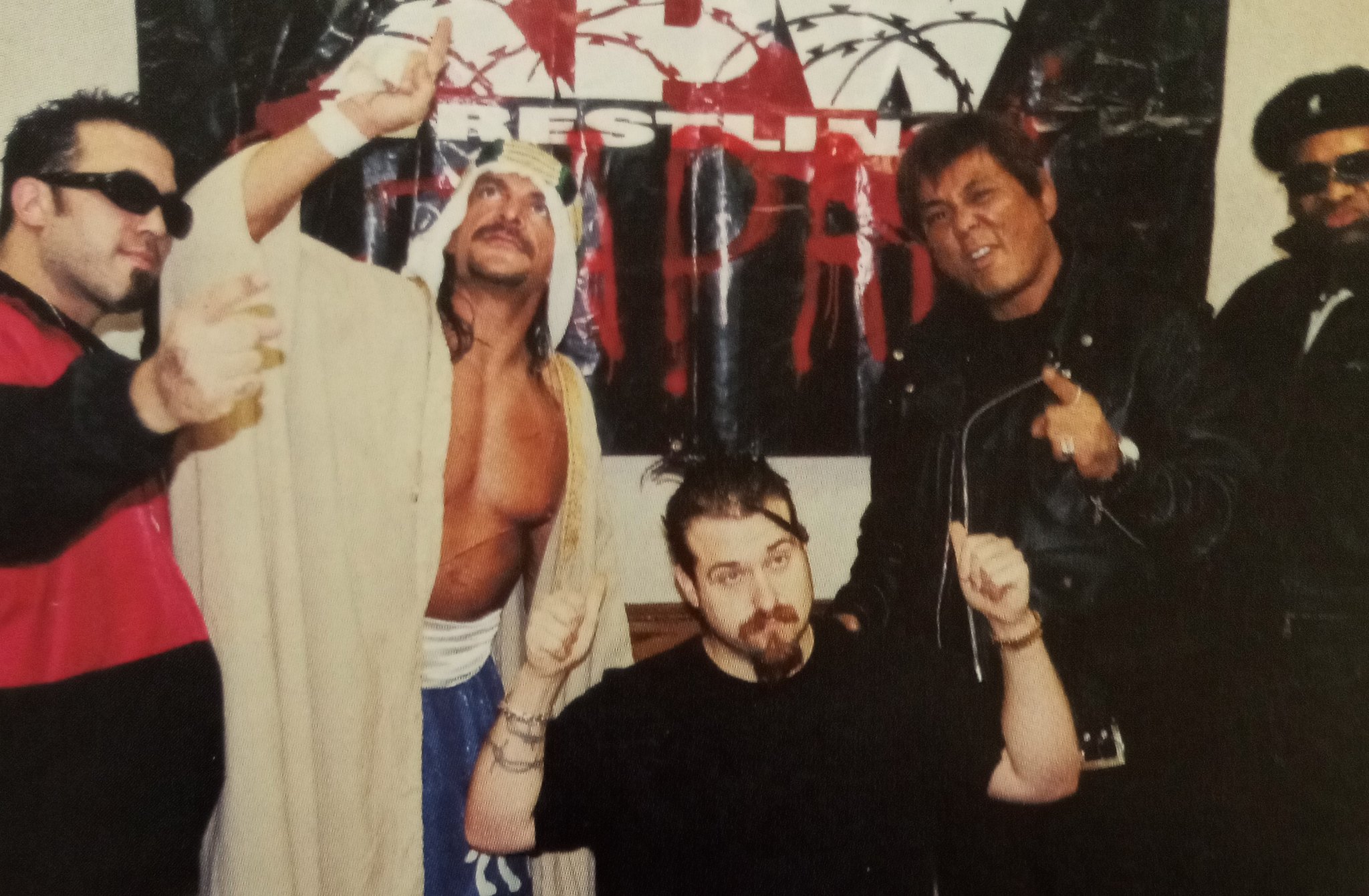 "They had to go after me first because I had the biggest mouth. You can't start a war on pornography unless you go after the guy who is defying you the most." – Rob "Rob Black" Zicari.
Borden quit all forms of entertainment immediately. Black returned to Extreme Associates, but they now made much tamer content based on movie parodies. He also made a few attempts to relaunch XPW, including with a 10-year anniversary show, but was met with abysmal sales.
It was at this event that Supreme defended the King of the Deathmatch championship for the final time (the World title was deactivated when XPW originally closed).
The Tag Team Championships were also contested, but the title change is not acknowledged as official. Black now hosts a radio talk show, 'The Rob Black Show' to highlight the abuse and exploitation that still continues within the industry.
"Now I'm in Hollywood. Now I'm living my dream. That may not have happened if it had not been for XPW." – Altar Boy Luke.
There was a renewed interest in Xtreme Pro Wrestling in 2019. Sabu's publishers revealed that he was working on his autobiography. Word got out that he planned to cover his time in XPW and the assault on Messiah.
The interest in these events eventually led to XPW being revived. Now based in the New York area, they returned with the aptly named 'XPW Rebirth' last November.
The only returning talents were Luke Hawx (who previously competed as Altar Boy Luke) and commentator Kris Kloss. The content was toned down with a greater emphasis on wrestling.
The first show was built around a tournament for the reactivated World title. It concluded with Cage squashing Willie Mack for the gold. They have since reinstated the Tag Team Championship too. XPW's next event is scheduled for April at the time of writing.
Cover photo and partial research credit: Jesse Robson.