At the climax of the World Tag League finals this past Sunday 9 December, New Japan Pro Wrestling added another match to an already stacked Wrestle Kingdom 13 card. Will Ospreay, vs the number one contender in the NEVER Openweight division, will take on the new NEVER Champion, Kota Ibushi.
Will defeated Taichi in a very hard-hitting number one contenders match while Ibushi took down the now former champion Hirooki Goto to claim his first championship in nearly four years.
It's been a few hard months for Ospreay as he's been sidelined with a nasty rib injury as he so eloquently puts here….
Ibushi, on the other hand, has been flying high in Will's absence picking up victories to become the now new NEVER Openweight champion.
Will's path to this Wrestle Kingdom dream match has been a long and winding one. Beginning his career nearly seven years ago here in the UK. Plying his trade at well-known promotions such as IPW: UK, Revolution Pro, and PROGRESS Wrestling to name a few.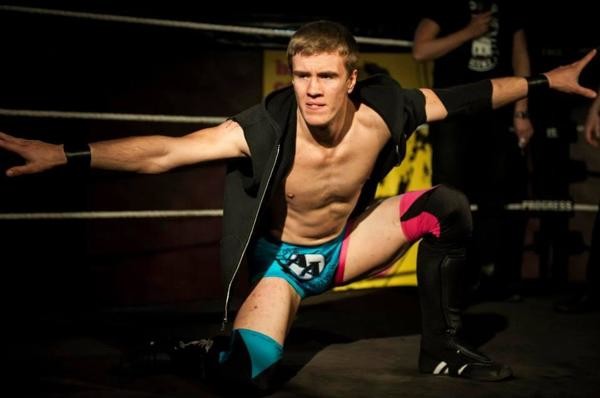 It was at PROGRESS Wrestling where the world began to take notice of Will. At Chapter 20, he defeated long-standing rival and the longest-reigning champion in PROGRESS Wrestling history, Jimmy Havoc, in a match for the ages and took a significant step to cement his worldwide fame.
Promotions from abroad saw his high flying yet hard-hitting strong style and soon wanted him to appear. EVOLVE and NJPW were the ones that took advantage of his newly found worldwide fame, and as they say, the rest is history!
Kota Ibushi vs Will Ospreay NEVER OPEN WEIGHT
Kota Ibushi is a near 15 year veteran of the squared circle and just like Ospreay, his reputation precedes him.
Beginning his career in DDT Pro in2004, capturing 15 titles in his 12-year residence. He also combined with a certain Kenny Omega to make The Golden Lovers tag team, you may have heard of them.
His stock rose even higher when he participated in the WWE Cruiserweight Classic just over two years ago. Showcasing his amazing talent and skills to a worldwide audience, making his way to the semi-finals of the competition, losing to the eventual winner, TJ Perkins.
When Kota returned to NJPW he reunited with Omega and helped re-form the friendship of Omega and The Young Bucks, before capturing the NEVER Openweight Championship.
Blake's Take
I'm sorry to repeat myself from the last #WhatToExpect but OMG OMG OMG OMG OMG! The end to this year is bringing forth some amazing dream matches to look forward to next year!
This is a match that I and many others have spoken about, in length, for the last few years. Practically from the moment, Will joined NJPW.
Many will expect a spot fest. Myself? I expect to see a well-mapped outmatch with some fantastic storytelling. One of Ospreay's greatest strengths right now is his ability to tell a great story in the ring. And Ibushi? The man is a once in a lifetime talent who can draw the best out of anyone.
The two together? The match will be dynamite! Mark my words, you'll be talking about this match for years to come!
Facebook – MarkBlakeSmart
Twitter – @Smart_Mark_B
Pro Wrestling Post Facebook – ProWrestlingPST
Pro Wrestling Post Twitter – @ProWrestlingPST
Read about Pro Wrestling Post's Ospreay v PAC #WhatToExpect right here!