Shane Strickland… Swerve… there are few people who have played a bigger role in the success of DEFY, than this man. He has been a consistent member of the roster from day one, but this isn't why he has been so important to the history of a relatively young promotion. He wasn't the first champion, that honor belongs to Davey Richards who held the title for a total of eight days. Shane Strickland was the second and fourth champion at DEFY with a brief interloper in the summer of 2018, in the form of Austin Aries. Shane would win the title back to become the fourth champion. Together we say Thank You Swerve.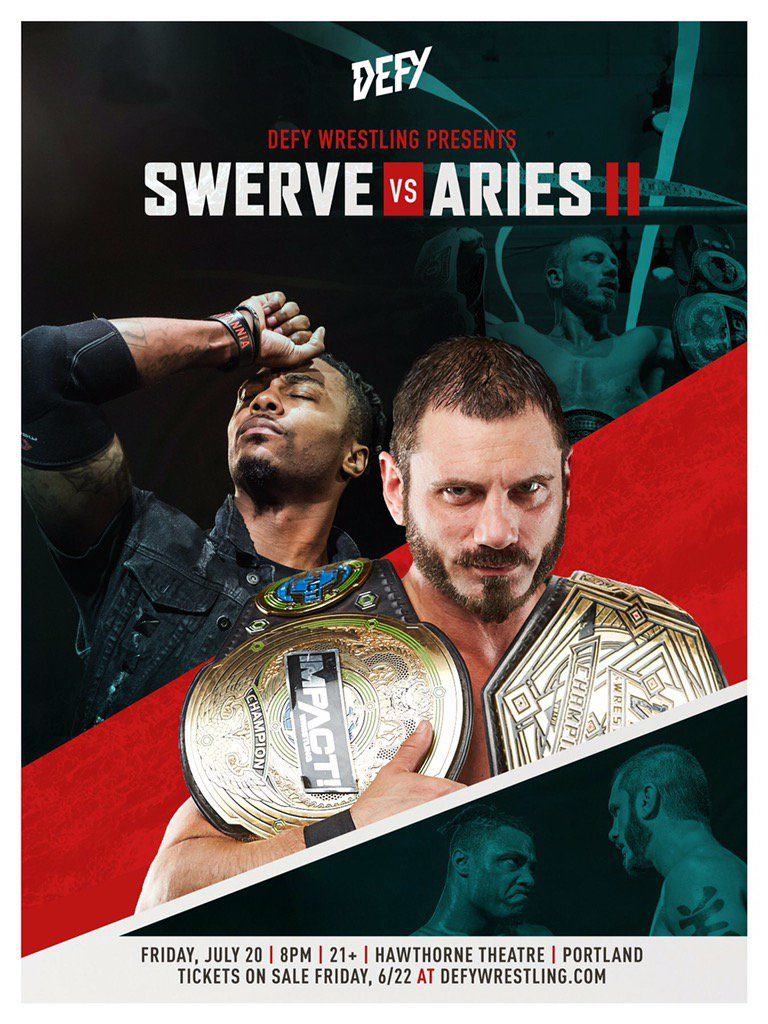 To say Shane Strickland is a draw would be an understatement. However, this isn't the greatest thing he did at DEFY. Certainly, putting people in seats is an important part of a professional wrestling business. What he did was much greater than that. By filling seats in large auditoriums with fans who wanted to see Swerve perform, he also created a platform for other performers to build an audience.
Without Swerve bringing myself and many others to Washington Hall, how can we be certain we would know who people like Artemis Spencer, Schaff, King Khash and Randy Myers are? Would so many heads have turned to the 'black hole' of wrestling, here in the Pacific Northwest? Would people like Sonico, Guillermo Rosas and Cody Chhun, be getting opportunities outside the region? It's impossible to answer these questions with any certainty as such things are difficult to measure and quantify. It's equally impossible to deny, Shane brought attention to our region and many performers and fans, have benefited from this.
Thank You Swerve
We here in the Pacific Northwest have watched Shane's career both from afar and up close. We have listened to his interviews with Steve Migs. We've watched his promo's. We saw the pictures of him at the top of the Space Needle where he proposed to his fiancé. We've been there to watch the mile markers of his career as he became increasingly famous and respected by his peers. We have been there when he faced defeat and cheered for him during his victories. We've sung his song!
Never again will Chaka Khan's "Ain't Nobody" play on the radio without an instant association with Shane. His entrance is perhaps one of the very best in the industry. Making his way around the ring as the gifted musings of Chaka Chan played in the background as he greeted his fans and climbed into the ring posing for his fans. He has a sense of style and this man knows how to work a room. Whether you are his biggest fan or rooting for his opponent, when he entered the auditorium, he held your attention. He has a magnetic presence; a rare quality in even the most talented performers in the business.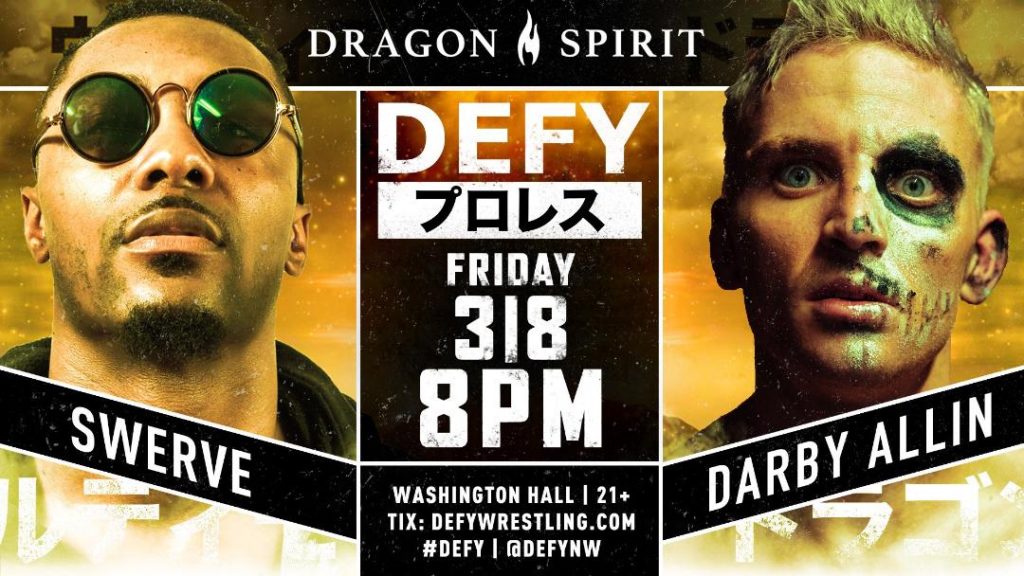 Shane has left a mark on us. Some may be more than others. He is unlikely to ever truly comprehend the impact he has had on the thousands of fans who have watched him perform. There were however a few people that had something to say about this fine young gentleman from Tacoma Washington.
…Aint Nobody
"Shane and I worked on 8 DEFY shows together before we ever had the chance to share the ring. When we finally did, he was an even better wrestler than I had previously thought. His movements are so incredibly crisp they break the wind. His ability to control the crowd by merely standing in front of them is unmatched. He's one of those wrestlers that, as a ref, I forget that I'm in there and I'm just enjoying every moment. I'm incredibly proud of him and I am very excited to see where he goes from here." -Referee Aubrey Edwards
"Shane has been one of the hardest working wrestlers on the indies. Watching him in CZW and grow so much as a wrestler to being one of the best wrestlers in the world. Shane is and will always be one of the reasons why indie wrestling became a hotbed in the Pacific Northwest after being dormant for a while. No one more deserving than him to get signed. There will never be another Shane Strickland in wrestling because there can only be one. DEFY's home, Washington Hall, will always be known as Swerve's House." -John Merganz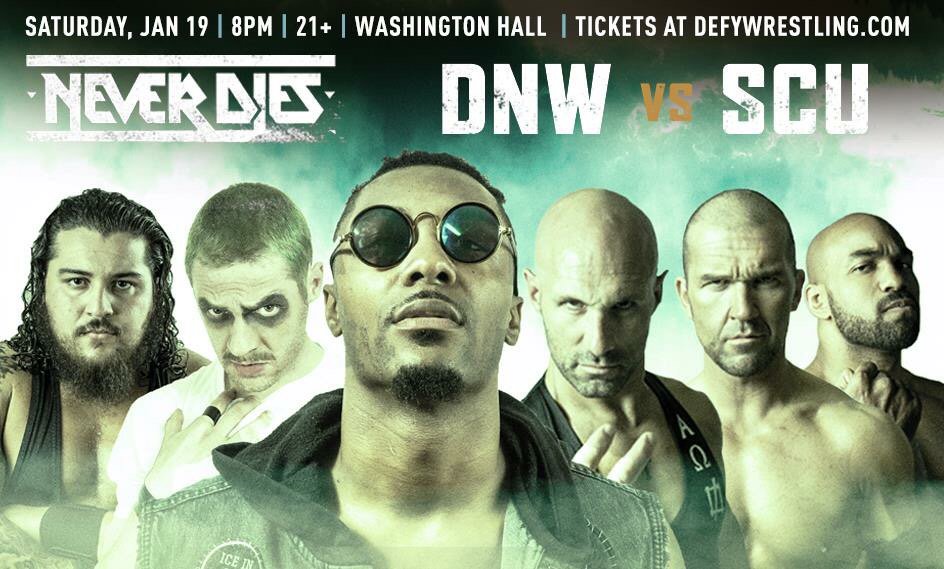 "…Shane Strickland is DEFY and my wrestling world feels more complete having been blessed to be impacted by him. In the last 18 months, I've been a fan of this promotion. I feel I've grown significantly as a human being and the one constant I can always rely on was the man forged in Tacoma whose rise to prominence is, in the worlds of Bruce Lee, a life story worth remembering." -Derek Simmons
Shane Strickland has left his mark not only on DEFY but in the history books of independent wrestling here in the Pacific Northwest. He will join the ranks of many who came before him such as Roddy Piper, Buddy Wayne, Daniel Bryan, and many more. We were incredibly lucky to have him for as long as we did.
Thank You Swerve
For many of us, this is a bittersweet moment. A moment when we both grieve the loss of our former champion and celebrate his success. I think it's safe to say we all wish him the best as he looks forward to new opportunities. May your dreams come true and your future is everything you hope it to be. Thank you Swerve, Mr. Strickland, for 426 days as our glorious champion!