Love him or hate, and boy, do the SCWPro fans hate him; there is no arguing that current SCWPro Heavyweight Champion Johnny Wisdom is in the midst of a legendary run. The champ, by hook or by crook, just keeps winning. As SCWPro Presents Luck is for Losers.

He's defended the title in numerous types of matches against a who's who of SCWPro stars. Winning the "Lady in Red" from the 1 Called Manders got his reign off to a red hot start. 
From there, he's fended off the likes of the Shug, Mason Beck in a grueling series of matches, Manders once again, and more recently Krotch. 
This Saturday at SCWPro, "Luck is for Losers," the next challenger, Nevin Knoxville, comes knocking. Knoxville, an SCWPro Hall of Famer, recently returned to the ring at the Prestige Rumble. That night he gave a valiant effort in the 20-man battle royal but ultimately fell short. 
He followed that up by teaming with fellow SCWPro Hall of Famer, King Steven Youngblood against the Midnight Society, JT Energy, and Augustus Draven. Saturday, he gets a shot at once again becoming SCWPro Champion, but he may come to find out that Johnny Wisdom is wrestling at a whole other level right now. 
Obviously, Wisdom has to keep his focus on Knoxville, but another challenger has to be on his mind; that man is Deonn Rusman. The 2022 Prestige Rumble winner awaits the SCWPro Heavyweight Champion, whomever that may become SCWPro Epic in April, the night Iceburg gets his shot. 
Saturday's "Luck is for Losers" show is full of grudge matches that will help shape SCWPro's two-night EPIC extravaganza come April. Here's what fans can look forward to seeing this Saturday at the Walcott Coliseum. 
SCWPro Presents Luck is for Losers
Handicap Match
The Shug vs. MFG, Niko Kline & Gunner Brave – Special Guest Referee Matt Cage
The most intense rivalry currently in SCWPro writes its latest chapter this Saturday. Back at the SCWPro: Heartbreak, Matt Cage finally accepted the Shug's challenge for a match at Epic.
But, only on the condition that Shug had to win three matches of Cage's choosing. That night, the Shug took care of match number one, fending off the Samoan Dragon Solomon Tupu in a grueling singles match. 
During SCWPro: Hawkamania "I Don't Wanna Be in Love," Cage brought back the extremely dangerous Lars Metzger. Once again, however, the Shug proved up to the challenge, emerging with victory number two. 
Saturday night, Cage has really stacked the deck against the Shug in this handicap match. Three dangerous young wrestlers are hungry to make an impact, and Cage himself is serving as referee.
SCWPro fans know just how bad the Shug wants to get his hands on Cage, so it will be interesting to see if he can secure exactly what he wants in his toughest challenge yet. 
SCWPro Presents Luck is for Losers
Deonn Rusman vs. 1 Called Manders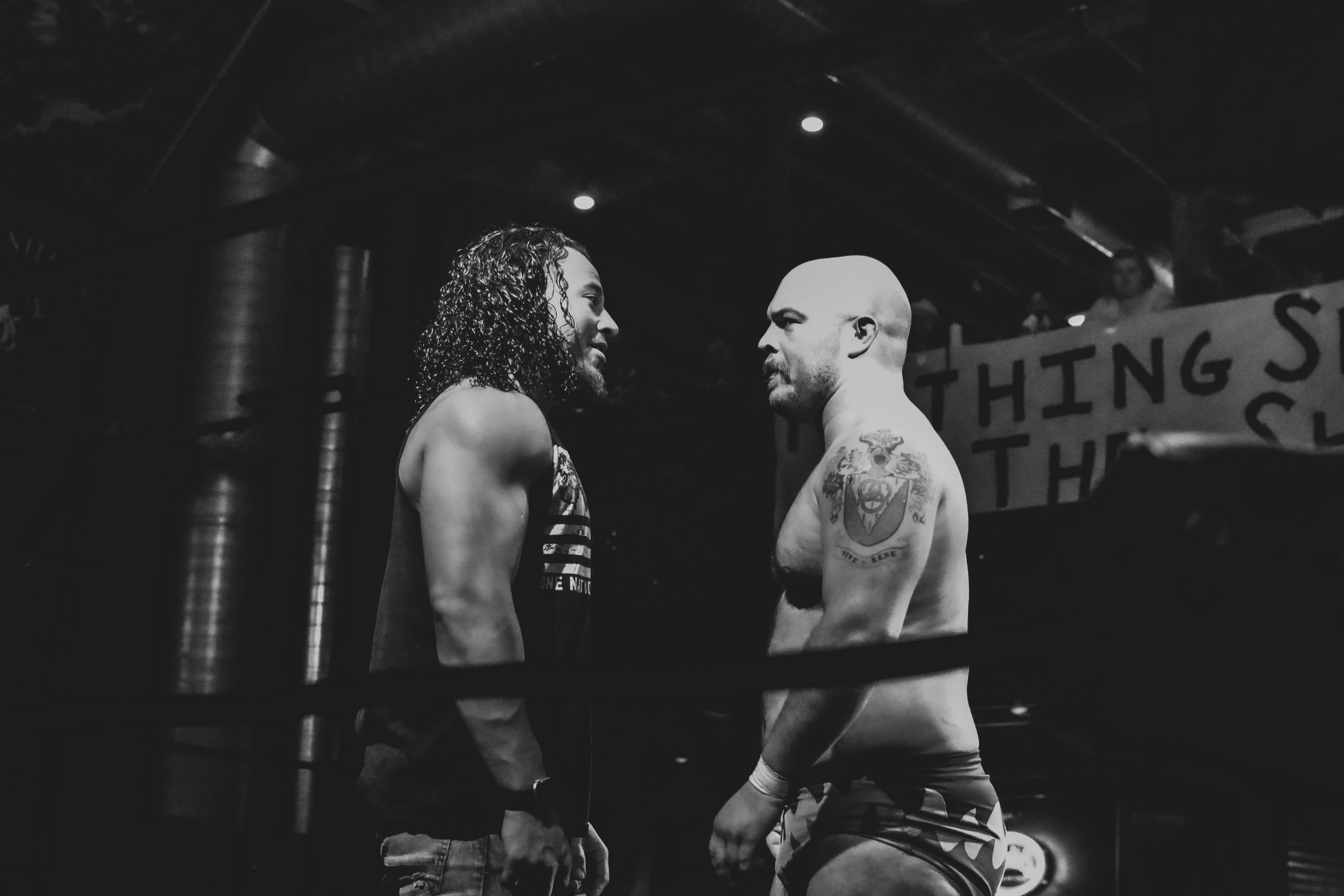 Not much needs to be said about this match. Two of SCWPro's most popular stars are going head to head in what will be an absolute barn burner. Both men bring it every time they step between the ropes, and Saturday will be no different. 
The Cornbelt Cowboy and Iceberg both want the SCWPro Heavyweight Championship and the aura that comes with being the MAN. Something's gotta give when these two bulls collide Saturday night as this has "Match of the Year" contender written all over it. 
SCWPro Presents Luck is for Losers
Conan Lycan vs. Dante Leon
This is a crucial match for both Conan Lycan and Dante Leon. Both men have continuously proved to be two of SCWPro's most exciting in-ring performers, and this is their chance to prove that once again. 
Lycan combines a power-based offense with the ability to fly off the top rope with the best, and Dante Leon is one of the best high flyers going on the independent wrestling scene. 
Anytime Leon steps in the ring, fans are assured a fast-paced, high-octane exciting contest, and having Lycan, who can match him when it comes to excitement, as an opponent, means fans are in for a real treat Saturday night. 
Connor Braxton Appreciation Night
Connor Braxton, one of the most hated men in SCWPro, has declared Saturday will be "Connor Braxton Appreciation Night," and the fans of SCWPro will no doubt rain down a chorus of boos on the big man. 
Braxton has recently been on a campaign to terrorize Heather Reckless and lives for the fans' hatred. In response to this bold proclamation of Braxton's, SCWPro management will have an announcement pertaining to his immediate future. 
---
Fans of SCWPro can expect all of this and much more when they return to the Walcott Coliseum as we continue the road to EPIC.