For ROH TV Episode #519, three matches have been announced to take place. Two of the matches consist of quarterfinals for the ROH Women's Championship tournament. The third match involves an ROH Television Championship. As the Ring of Honor Women's Championship dwindles down to the semi-finals, the competition is getting fiercer. There is a fine balance of notable names and experienced veterans rising to the top as a new champion is crowned. These two matches will be sure give fans a better idea of who will be the next champion.
__________________________
For Dragon Lee, he continues to defend his Ring of Honor Television Championship but against a rising face in Ring of Honor as well. Eli Isom continues to impress fans and will have a championship opportunity ahead of him. What can we expect this week, and who will advance as this is the preview for ROH TV for episode #519.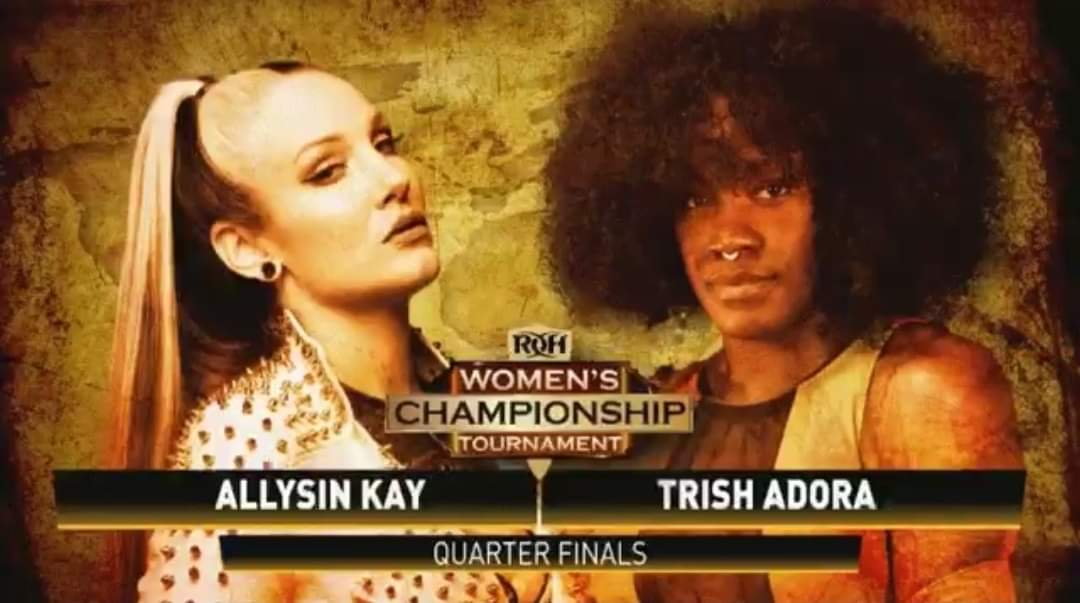 ROH TV Episode #519
ROH Women's Championship Tournament
Allysin Kay vs. Trish Adora
Quarter-Finals
In most places, this could be a championship matchup. But, unfortunately, in the ROH Women's Championship tournament, it would fall under being a quarter-finals matchup. Both of these women have captured championships, they have earned the respect of their peers, and they have fought the best in the world. On this night, however, it will be about who simply wants it more. In the case of Allysin Kay, fans have seen what she can do from her time in NWA and IMPACT. She is capable of winning the big matches and making the most of her opportunities.
For Trish Adora, this independent wrestling star looks to be more than a prominent face on that circuit and one that becomes a household name in ROH. The winner of this match faces Miranda Alize in the semi-finals. Either one of these women can make a claim to being the champion; it really is a matter of who makes the fewer mistakes that will advance.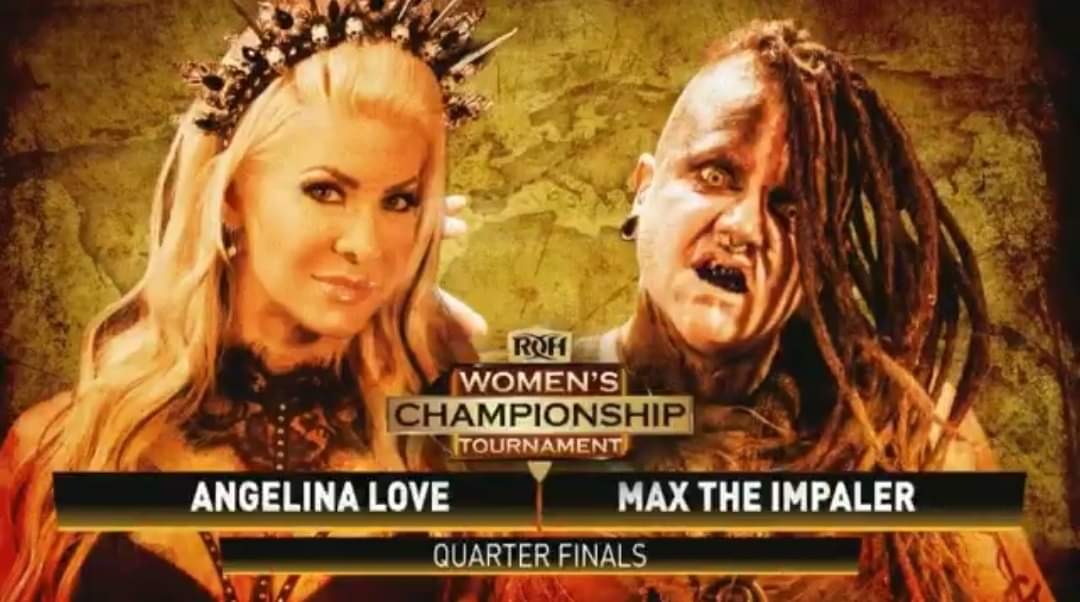 ROH Women's Championship Tournament
Angelina Love vs. Max The Impaler
Quarter-Finals
Unlike the previous match, this one has a distinct difference in inexperience. However, while experience may prove to be an advantage for one of these athletes, size major disadvantage. In the case of Angelina Love, she had a first-round buy in her match. That buy can prove to be a detriment to her. She didn't really earn this quarter-finals match opportunity but now that she has the person that stands before her certainly gives Awesome Kong vibes in the ring.
What are Angelina Love's chances of getting past the massive Max The Impaler? If the odds are anything clearly, it's 50/50. Max The Impaler will have with her the intangible at ringside in Amy Rose. That in itself could prove to be the tipping point in having her advance. Does she need her help? Not likely. But the experienced Love will need to lean on her experience.
ROH World Television Championship
Dragon Lee (c) vs. Eli Isom
Lee puts his title ahead of his upcoming match at Death Before Dishonor. He and La Faccion Ingobernable teammate Rush faced MexiSquad adversaries Rey Horus and Bandido. This time around, he stands across the ring from young Eli Isom. Isom, the 4-year pro out of ROH's Dojo, has a huge opportunity ahead of him. He's never faced Lee before but will have the opportunity to walk away as the ROH Champion. Experience and alliances will likely be what will be the difference-maker in this matchup.
Lee has the support of his stablemates if things ever became an issue but, more importantly, knows how to handle a situation if his title is at risk. For Isom, he rides alone, and that can be exactly what costs him in this particular match, experience notwithstanding. So will Isom impress, or is this match a sure thing for Lee?
What To Expect:
Will Bandido have a response to Demonic Flamita's threat/challenge to come after him and the titles?
What was the fallout of Glory By Honor weekend?
******
Be sure to stay tuned to the Pro Wrestling Post for this and additional stories from the wrestling world. Readers can rely on Pro Wrestling Post to be their daily source for all things inside the squared circle. As a result, readers can expect daily news, history, and so much more. Please visit Ring of Honor's official website here for news and information on the promotion and upcoming events.