The meaning of the word stark is complete. Ricky Starks fittingly enough maybe the closest thing to a complete performer in recent memory. He has the gift of gab and charisma that is easily comparable to The Rock. Starks oozes machismo like the 'Bad Guy' Razor Ramon. He has the look and body of someone who was made for this business. Also, his awareness as a performer and the ability to feed to the crowd is the bow on top of this total package. The men call him Absolute. The ladies call him Stroke Daddy. The self-proclaimed Cajun charmer was born and raised in New Orleans and is the most recent signee of AEW. With plenty of experience under his belt, Starks looks to take full advantage of his new national platform. Just give this man a mic and watch him go.
Ricky Starks | AEW Talent Preview
The Start of Starks
Ricky moved to Austin Texas to start his training under Mr. Mexico II in 2012. Starks quickly got an opportunity to work an enhancement match on the taped August 7th edition of Smackdown. This was a handicap match where he teamed with Rob Barnes against Jinder Mahal. This was Starks' first professional match, and shortly after he made his debut in NWA's Velocity Pro Wrestling on October 14th. Just a week later he made his debut in Anarchy Championship Wrestling. Starks would continue his training under Hall of Famer Booker T. With more experience under his belt Starks would start to be featured in many more promotions. These promotions would include Inspire Pro Wrestling, WildKat Pro Wrestling, Lone Star Pro Wrestling, and WrestleCircus. Starks was starting to rise, and he made the most of his opportunities.
Cocky with Championships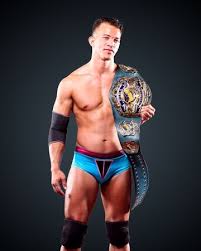 It's easy to be an egotistical performer when you have championships galore. Starks would soon start to accompany his gold chain with gold around his waist. His first championship win came on July 19th, 2013 against Ray Rowe to win the NWA Lone Star Junior Heavyweight Title. Starks would hold that championship for 28 days, and his next championship run would also be 28 days. His next reign started on April 27th, 2014 at Inspire Pro No Room to Die. Starks won an 8-man Gauntlet match to be crowned the inaugural Inspire Pro Junior Crown Champion. His next championship win came on November 16th, 2014 at ACWs 9th Annual Lone Star Classic. The victory would be against Barret Brown to become the ACW Hardcore Champion.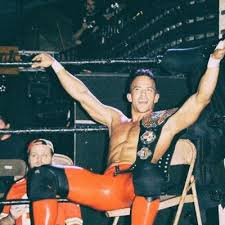 After just 68 days he would face off against ACW Heavyweight Champion MASADA for a unification match. On January 18th, 2015 Starks would be victorious and run with his first Heavyweight championship for an impressive 301 days. Ricky Starks would prove to many that he was able to carry the strap and be the main draw for promotions.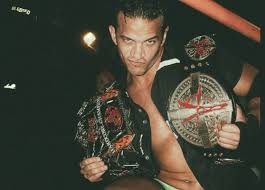 While still holding the ACW Heavyweight Championship he would win the Inspire Pro Championship on August 9th, 2015. He would hold that championship for an even more impressive 413 days. It was clear that within just two years of experience Starks was going to be someone. It's possible that Starks is allergic to not having gold around his waist. His longest and most impressive reign came on January 15, 2017, against Darin Childs. Ricky Starks became the ACW Televised champion for an astonishing 651 days. Starks was a proven talent and was starting to get attention from many directions.
Ricky Starks | AEW Talent Preview
National Spotlight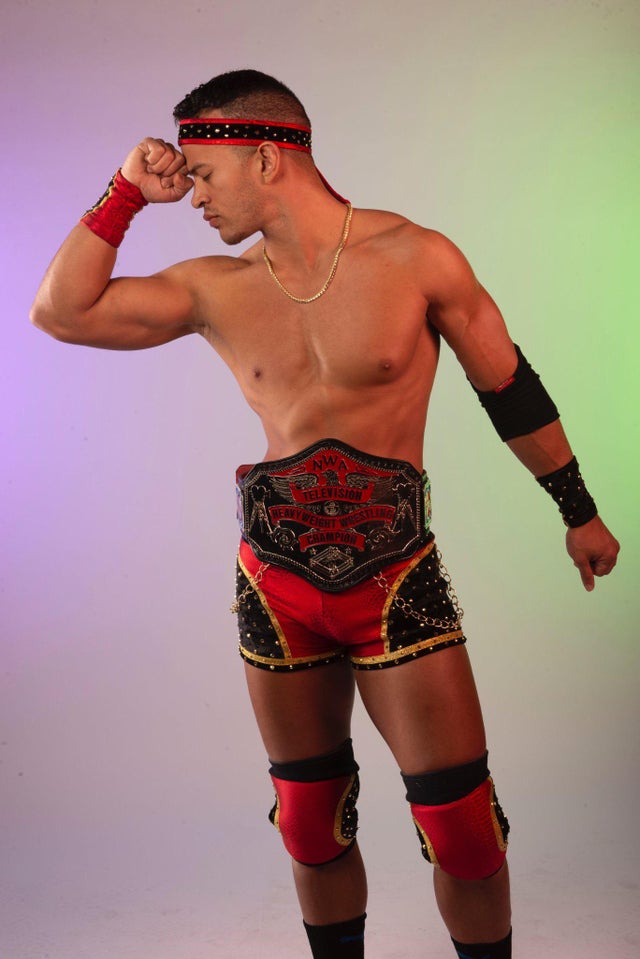 In recent years there has been a bit of a wrestling boom. We would see the genesis of a revolution company in AEW. Even NXT would get their own weekly live show. Taking advantage of this boom would be NWA Powerrr. While not a televised show the reemergence of NWA allowed many young talents the opportunity to be properly showcased. Enter Ricky Starks. While not being the most well-known signee of NWA, Starks took the initiative to show people exactly who he is. In a quote from an interview on Fightful, Starks talks about creating his own vignettes for NWA:
"I found a guy in Austin to film, Travis Ward…For the most part, I produced everything and had 100% input. Travis filmed it and would say, 'This shot looks better this way.' For the most part, it was 100% from my brain and just an idea that I wrote down."
Starks on Creating His Own Vignettes
Starks would continue to talk about the importance of the creativity in wrestling outside of the ring:
"To me, it's all about the intersection of art and cinematography with wrestling. I think about those things on a deeper level because that's what I'm into. I'm into certain angles and how my favorite directors shoot their movies. And I try to do that as well. It's a great creative outlet. I know myself better than anyone. The best way to articulate that is through visuals."
Starks on the Cinematic Importance of Vignettes
Starks is clearly someone who takes themselves seriously. He isn't someone that will just do whatever is given to them. Starks wants to have a heavy hand in his own portrayal. He is a talent that understands the magnitude of not just being an in-ring performer. Starks was able to get the jump start on his NWA career with these vignettes.
On October 29th, Ricky Starks would make his NWA Powerrr debut in a win against Aron Stevens. After a 3-month long chase, Starks would get the opportunity to win the prestigious NWA World Television Championship.
Victory would be his on January 24th, 2020 at NWA Hard Times. The PPV saw the finals of an 8-man tournament to crown the Television champion. Starks would win against Trevor Murdoch to become the first NWA World Television Champion since the promotions return. The history of that championship proves to be one of the most coveted championships in this industry. To be the first champion since Arn Anderson in 1991 is quite the achievement.
Ricky Starks is All Elite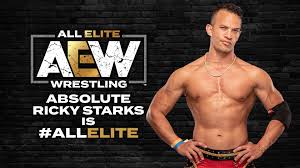 Starks made his debut in All Elite Wrestling on June 17th, 2020. Coincidentally Ricky Starks would share the same ring with Arn Anderson when he answered the call to Cody's open challenge. In a surprise appearance, Starks would put up a commendable fight in his first match in AEW. The company would announce shortly after that they had signed Ricky Starks. The future is bright, and the ceiling is wide open for Absolute Ricky Starks. With AEW allowing their talents to be themselves, it will be exciting to see him grow week by week. It's been 8 years since Starks started his career, but it possible we've only seen the tip of the iceberg.