What are some of the visuals that spring to mind when the term "lucha libre" is uttered? Colorful masks and high-flying acrobatics are perhaps the most common, and while this style originated in Mexico. It has since gained worldwide recognition.
Over the years, many luchadores have made their mark, not only by winning but by proudly carrying the legacy of lucha libre. All Elite Wrestling has been more than welcome to this style, as evidenced by a few of its earliest signees. In this week's AEW talent preview, we will go into detail about the mythical bird-inspired wrestler from Mexico City: Rey Fenix.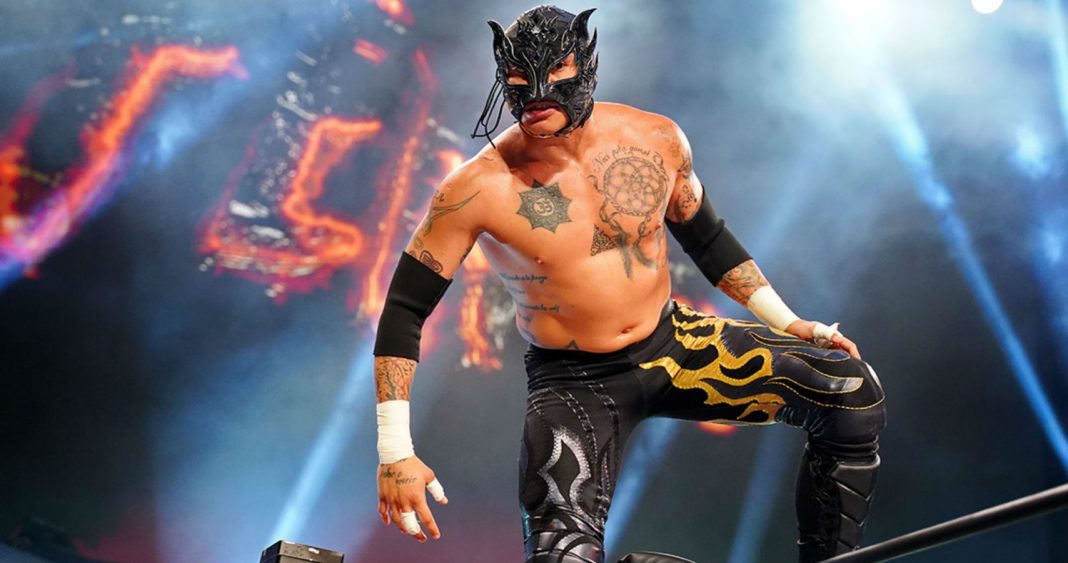 Fenix's wrestling career began in 2007 when he wrestled across the Mexican independent scene as Mascara Oriental. He continued to work across various promotions, changing his name and mask to what fans know today, before making his way to AAA in 2011. Rey Fenix debuted for AAA in January, teaming with Gato Eveready.
Gato Eveready would go on to become Drago. Together with Atomic Boy they would go on to defeat Tigre Cota, Tito Santana, and Dark Dragon. The latter opponent is Fenix's brother and would go on to become Pentagon Jr. Fenix wrestled primarily in multi-man tag team matches in AAA, working with the likes of Aero Star and Argenis along the way.
He would also be involved in programs with Dark Dragon and Jack Evans, challenging the former and teaming with the latter.
Rey Fenix – The Rise of Phoenix The King

In July of 2012, Rey Fenix challenged Chessman and titleholder Juventud Guerrera in a AAA World Cruiserweight Championship match but came out on the losing end. Luck would change, in September, for not only Fenix but his brother. Alongside Dark Dragon, Fenix won the XMW Tag Team Championship at Xtreme Mexican Wrestling's Independencia event.
Fenix went on to challenge for the AAA Fusion Championship in November and AAA World Cruiserweight Championship in December, though he came up short in both encounters. His partnership with Dark Dragon, though, would set the groundwork for their future tag team success.
In March of 2013, at Rey De Reyes, Rey Fenix won a four-way elimination match to become AAA Fusion Champion. Fenix would go on to successfully defend the championship throughout the rest of the year.
In August, Fenix entered the annual Copa Antonio Pena. Though he won his first-round match against Silver King, Monster Clown, and El Mesias, he lost in the finals to Chessman, El Hijo del Fantasma, and La Parka.
Fenix continued to wrestle for AAA in 2014, defending the Fusion Championship along the way until August. At TripleMania XXII, in a ten-man elimination match that would unify the Fusion and World Cruiserweight Championships, Rey Fenix lost. However, the following November, Fenix would take part in a pro wrestling TV series that would bring him international fame: Lucha Underground.
He made his debut on the third episode, defeating Drago and Pentagon Jr. in a three-way match. This would be only the beginning of Fenix's success on the El Rey Network program.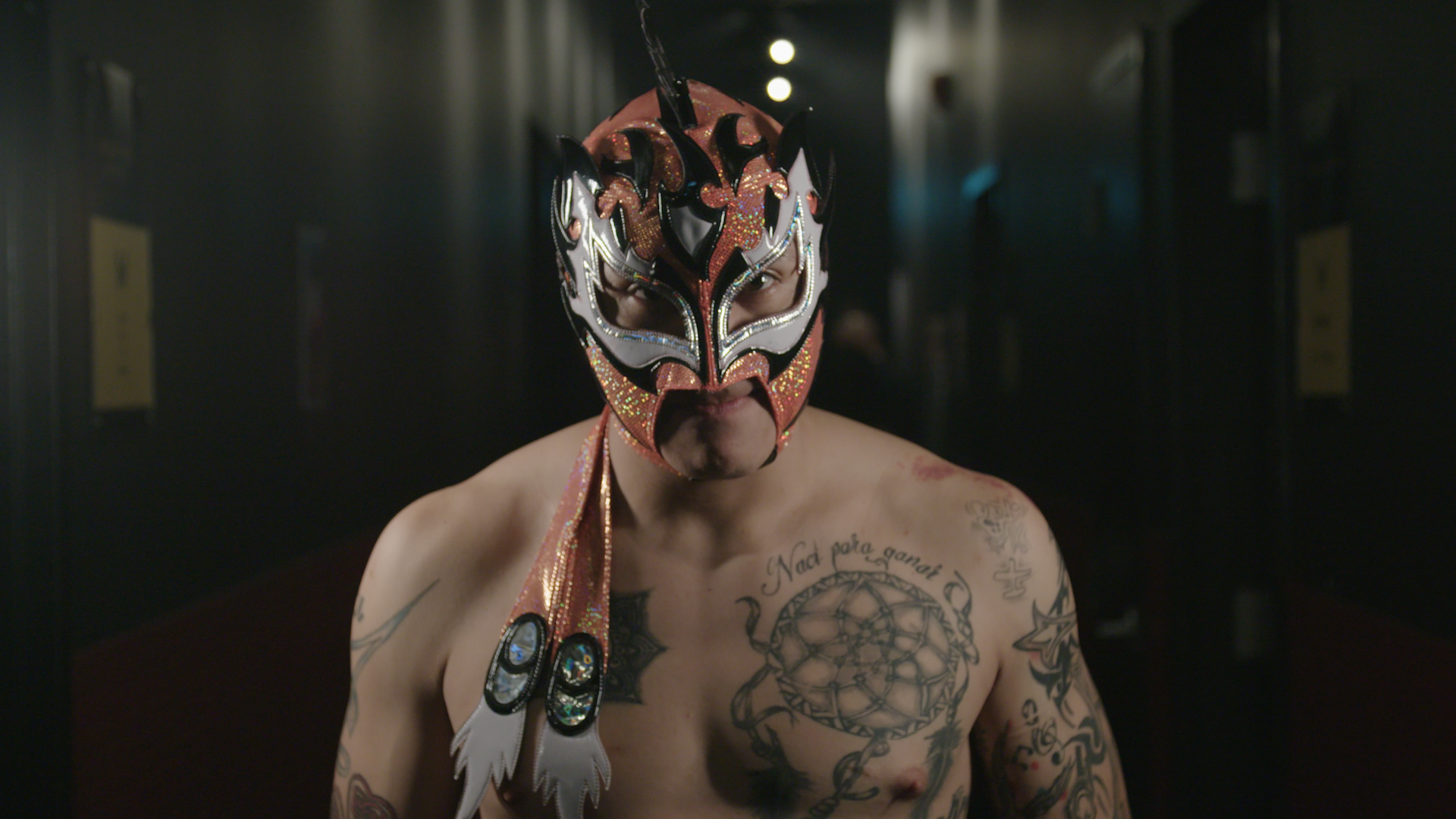 Rey Fenix – Lucha Underground
In 2015, Fenix continued his Lucha Underground pursuits by focusing on the undefeated Mil Muertes. Not only did Fenix become the first name to defeat Muertes in singles competition, but he was able to acquire the services of Catrina, Muertes' valet. In March, Fenix defeated Muertes in the first-ever "Grave Consequences" casket match.
The following month, on the season finale known as Ultima Lucha, Rey Fenix won singles gold by becoming the first Gift of the Gods Champion in a seven-man match; this would grant Fenix a shot at the Lucha Underground Championship sometime in the future.
The following November, during the second season, Fenix successfully redeemed this opportunity, defeating Muertes for the Lucha Underground Championship. However, he would lose the title the following month in the 20-man Aztec Warfare match, which was ultimately won by the debuting Matanza Cueto.
Outside of Lucha Underground, Fenix made his debut for Chikara in September. Fenix teamed with Drago and Aero Star, forming Team AAA, to compete in the 2015 King of Trios tournament. In the first round, they defeated The Swamp Monster, Jack Gallagher, and Chuck Taylor, collectively known as The Gentleman's Club.
The following day, in the quarterfinals, Team AAA defeated Silver Ant, Hallowicked, and Frightmare, also known as The Nightmare Warriors. The day after, Team AAA would meet and defeat, The Devastation Corporation, comprised of Max Smashmaster, Flex Rumblecrunch, and Blaster McMassive.
Team AAA would go on to meet Bullet Club members AJ Styles and The Young Bucks in the finals. Team AAA went on to win the entire tournament.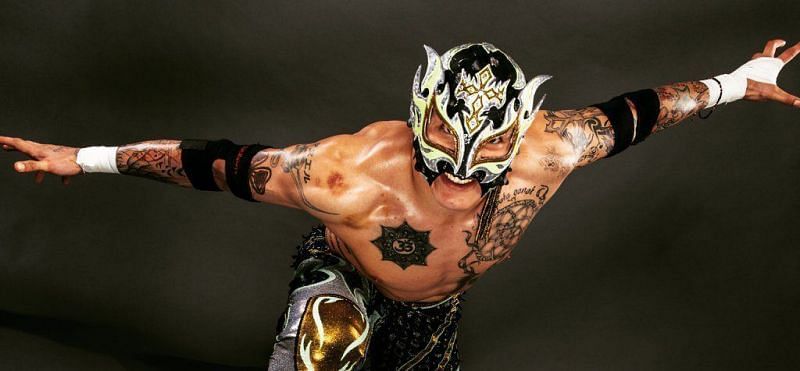 Moving forward
Lucha Underground held Ultima Lucha Dos in January of 2016. On the show in question, Fenix teamed with Drago and Aero Star to defeat the team of Evans, Johnny Mundo, and PJ Black to win the Lucha Underground Trios Championship. With this win, Fenix became the first Triple Crown Champion; Mundo would become the second the following April.
In terms of Fenix's AAA endeavors, following roughly 5 years with the promotion, he announced his departure in September. He left an impact on AAA. He was the first-ever Fusion Champion and had the longest reign at 518 days and he continued to compete for PWG, entering the 2016 Battle of Los Angeles tournament, losing to Will Ospreay in the first round.
In March of 2017, Fenix returned to PWG with tag team gold in his sights. At Nice Guys (Don't Play Rock 'N' Roll), Fenix teamed with Penta el Zero M, or Pentagon Jr., to win the PWG World Tag Team Championship. They would lose the championship the following October, at All-Star Weekend, to Matt Riddle and Jeff Cobb.
Fenix's work with Lucha Underground continued, too. In May, Drago turned on Fenix and Aero Star, costing them the Lucha Underground Trios Championship against Vibora, Pindar, and Kobra Moon. Fenix would return to singles action, feuding with Marty "The Moth" Martinez.
This feud reached a fever pitch at Ultima Lucha Tres, during the fall, in a mask vs. hair match. Fenix won this bloody affair, shaving the head of his opponent with the help of Mariposa and ring announcer Melissa Santos.
Major League Wrestling
In January of 2018, Fenix debuted for Major League Wrestling. He would team with Pentagon Jr. in February. Together, they made history, becoming the first MLW World Tag Team Champions. They would successfully defend the championship throughout the year. In April, along with Pentagon Jr., Fenix debuted for IMPACT Wrestling.
At Redemption, in April, Fenix found himself in a three-way match against Pentagon Jr. and Impact World Champion Austin Aries; Pentagon Jr. would win this affair and the championship in question. Fenix would appear for Lucha Underground as well. His most notable Lucha Underground victory in 2018 came when he defeated Dragon Azteca Jr. in a two-out-of-three-falls match at Ultima Lucha Cuatro.
In June, Fenix returned to AAA on a freelance basis. In August, at TripleMania XXVI, he became AAA Mega Champion by defeating Jeff Jarrett. Unfortunately, a few weeks prior to Guerra de Titanes, Fenix suffered an injury, meaning he had to relinquish the AAA Mega Championship.
Fenix would debut for Consejo Mundial de Lucha Libre, AAA's primary competitor, in June as well. His first match was victorious, as he teamed with Mistico and Caristico to defeat La Peste Negra. Due to legal constraints, he was unable to use the "Rey Fenix" moniker, so he announced that he would go by the name "King Phoenix" until further notice.
The tag team and singles exploits of Fenix and Pentagon Jr. didn't go unnoticed by The Young Bucks. In February, following a victory over SoCal Uncensored at McAloon Productions' Come Hell or High Water, The Lucha Brothers were confronted by The Young Bucks, two of All Elite Wrestling's Executive Vice Presidents.
While The Young Bucks didn't have formal contracts for The Lucha Brothers at the ready, they invited them to AEW to prove that they were the best tag team.
The Lucha Brothers
Following an attack from various talent, which both teams and SCU were able to fight off, The Young Bucks and The Lucha Brothers shook hands. It was later announced that Fenix and Pentagon Jr. signed a non-exclusive deal.
This feud with The Young Bucks would continue to build at the AEW Ticket Announcement in Las Vegas, where The Lucha Brothers attacked the EVPs, capped off by Pentagon Jr. package piledriving Matt Jackson on the stage. At Double or Nothing in May, The Young Bucks will defend the AAA World Tag Team Championship against The Lucha Brothers.
To fans that have been keeping up with the development of AEW, the signing of Fenix should come as no surprise. At All In, which took place this past September, Fenix teamed with Bandido and Rey Mysterio to challenge The Golden Elite in the main event. This isn't to say that Fenix's outside endeavors stopped with his AEW signing.
It was in AAA that his and Pentagon Jr.'s feud with The Young Bucks built, the focus being on the World Tag Team Championship. Earlier this year, in January, Fenix and Pentagon Jr. saw success in Impact Wrestling by defeating LAX for the promotion's World Tag Team Championship.
Fenix may be entering Double or Nothing as a tag team specialist, but don't be surprised to see the firebird in singles competition in AEW before long.