We continue to see what transpired at 'Todo O Nada' this week as well as develop the new top heel on the block, Mike Mendoza. Or is he something more complex? In today's main event is what was thought to be a unification match between Super Cruisers Champion Mark Davidson and Americas Champion Hombre Bestia (Man-Beast) but its actually just a standard match with no gold on the line in this week's edition of the WWL High Voltage review.
After recapping LAX winning the Tag Team titles last week and the intro, we see the trio DOIT going around the locker room asking guys about LAX. They give some overreacting answers.
OB vs El Gentil
OB started wrestling as "Obi Twynz", his partner and twin "KRypton Twynz" moved to the US so to avoid confusion, he's OB now. A masked wrestler with a moderate definition. El Gentil is a trainee of Mike Mendoza (he may or may not be related to him, but you didn't hear it from me). He's a masked wrestler that favors mat wrestling and comedy. The build for this match? OB would not shake Gentil's hand.
It's a short and fun match here as they chain wrestle for a very good while. They delve a bit into playful comedy as OB points away, Gentil looks and gets DDT'd. Gentil does a tribute to Kurt Angle by seeing OB on the top rope and sprinting to the top for a Belly To Belly Superplex. OB acts fatigued and points again but Gentil doesn't fall for it and bridges OB to win it. El Gentil Wins!
Something did go very wrong as OB's nose is bleeding profusely. Big Daddy Montes comes out after the match. A burly Arn Anderson type. He's been on a losing streak and has resorted to challenging opponents after they lose matches and that's what he's here for, challenging the bloody OB.
Big Daddy Montes vs OB
Montes hits a knee but that goes nowhere as a Schoolboy gives OB the win. OB Wins!
It's Control Center time on WWL High Voltage as we go to the Heel Corner where commentator Axel Cruz recaps last week and announces Mike Piconose vs Kevin Norban for the third time and Mr. Cage vs King Kandelo for next week.
World Champion BJ in the locker room is very happy to still be Champion, especially when it's because of the actions of others. He will beat Mighty Ursus on April 14 because he's the best and Ursus is immobile. #1 Contender Mike Mendoza can't be Champion because he is distracted with Angel Fashion. He will not be stopped.
El Gentil tries to check on OB who's cleaning his nose but OB shoves him. This feud is getting far too personal.
WWL Super Cruisers Champion Mark Davidson vs WWL Americas Champion Hombre Bestia
Mark Davidson has been very dominant since winning the title last June. Hombre Bestia, however, won the title last December in his debut and has really not done much. This has been his best showing by far as both men gel very well moving very fast and trading spots. The seeming story of the match is that both being Champions, they are on equal footing. Davidson does an absolutely gorgeous transition from a Headscissor Takedown to a Rings of Saturn submission that would make Daniel Bryan proud. Hombre Bestia hits his own impressive spots too with a Satellite DDT but as the match goes, Davidson really showed how good he is. Though Davidson ends up bridging Hombre Bestia and grabs the ropes to win. It was nice. It was short. It made you want more. Mark Davidson wins!
After the match, Davidson takes the Americas title and throws it down Shane Douglas style. He stomps and spits on it as Hombre Bestia takes the Cruiser's title but Davidson manages to grab it and run away.
Backstage Davidson challenges Hombre Bestia to put his title on the line for April 14.
Former TNA commentator is at the gym with Mike Mendoza for a sit-down interview. Urbina asks why Mike betrayed Angel Fashion. He answers by saying it was all spur of the moment. He grabbed a chair ready to hit BJ but decided to hit Fashion. He realized he wasn't good enough to be Champion. Urbina asks why he didn't wait to see if he couldn't win or if he would get his second wind.
Mendoza responds that that is Angel Fashion's responsibility. What he did was to advance his career and nothing more. To him, they're still friends and would gladly hang out after shows, but in the ring, it's all business and he knows he's good enough to be Champion so he took action. Urbina reminds Mendoza that this is not the first time he's done this, alluding to a rivalry in WWC with Cuervo (the wrestler who had the cinder block thrown at him.) They were partners and Mendoza turned on him leading to a bloody feud.
Mendoza responds that its all business. Maybe even destiny. He will be the one to dethrone BJ but before Urbina can inquire any further, Mendoza gets a phone call and leaves giving us some very shoddy acting from both. Urbina closes by saying that he hopes to have an answer for Mendoza's actions soon enough. Completely ignoring that Mendoza gave a very detailed explanation.
Enigmatic phone calls are a staple of Puertorican wrestling for better or worse and the old "Why did he do it" bit is as old as time. The problem here is we got a very detailed reason for Mike Mendoza's actions. His character comes off very complex here as he's presented more like a tweener than a heel. We will see where it goes next week and hopefully, we can correct that ending bit.
Thank you for reading my WWL High Voltage review. If you want to check out WWL, they upload their shows to their official YouTube Page Here. If you wish to follow me on social media and see my various escapades, please do so here on my Facebook Blog.
See You Next Article!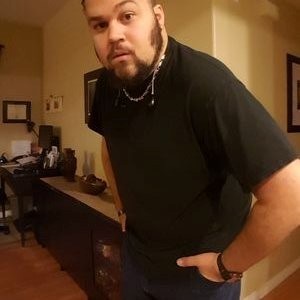 Originally posted by AB Morales