I am finally back to WWC Superstars Of Wrestling, which can be a very 'old school' company. By that, I mean that their TV show is still very much treated as simple ads for their live events. There may be promos and matches but the way they are treated is all in the name of getting the viewer to attend a show and not really about telling long-form storytelling. So very often, matches will re-air or entire episodes show matches from years past completely out of context just to fill the time slot. As long as those ads air for the upcoming live event, all is good and this week is the perfect example.
It's 'Holy Week'. The religious take on Spring Break. Schools are closed all week. The weekend is loaded with Bible-themed movies. WWC by tradition will simply not air at all. But they did this week and decided to go with a "Fan's Choice" weekend. However, I never really saw any polls anywhere for these matches. But they are peculiar to say the least
Host Luis Toledo opens up by plugging their next event on April 27 before sending us to the intro and the first match.
Match #1:
ROH Tag Team Champions The Briscoe Brothers vs WWC Tag Team Champions Thunder & Lightning
This was from WWC's 45th Anniversary and it also aired a mere 2 months ago as well. It still remains quite short with the Briscoes working over one of the WWC Champs at a time before doing the same to the other. We get some shenanigans and Mark gets hit with a 3-D to give the local heroes the win. I kept it short because it's just too fresh in my mind.
Another plug for the 27th show.
Match #2:
Tommy Dreamer vs Mighty Ursus (with Juan Manuel Ortega) in a Hardcore Match
This one is from the 42nd Anniversary show. It's quick to the punches with Dreamer attacking the large Ursus with jabs and Bionic Elbows before going outside for some crowd brawling and hitting each other with objects. They spit each other with water and quite a few weird objects end up used. Road signs which aren't that weird in wrestling. A wet floor sign kind of is. But a toilet seat certainly is. Ursus uses his chain to choke Dreamer, then opts for simple rest holds.
After all that plunder, a rest hold just seems absurd. Dreamer mounts a comeback but Ursus stops him and gets thumbtacks. Dreamer hits a Spicolli Driver on the tacks but the ref gets distracted awkwardly by Ortega. Ursus sends Dreamer against a barbed wire bat in the corner and a Black Hole Slam gives Might Ursus the win. This one was not that bad. It was a lot of plunder but it was short and got to the point quickly. A distraction in a hardcore match is amazingly silly though.
Another plug for the 27th.
Main Event:
WWC Universal Champion Mr. 450 (c) vs Chicano vs Apolo vs Carlito
Non-title and I believe this is from the 43rd Anniversary show's third night but I'm not sure. This match is summed up far too easily given how long it goes. It is just crowd brawling. Mr. 450 brawls with Carlito a while. Chicano brawls in the opposite end with Apolo. They trade partners. I am dead serious, that is the match for at least 8 minutes. They go in front of the fans, hit each other with objects. There's a break in between and they finally get in the ring.
Mr. 450 tries a Crossbody but gets caught by Apolo, there's a Tower Of Doom spot, Carlito fakes going for a 450 Splash but is thrown outside. Apolo is thrown outside and Chicano surprises Mr. 450 with a Superman Punch (he's actually a pro boxer and was doing it before Roman Reigns to be fair) to pin the Champion. Not very good given the talent involved. This was a match that only catered to the people live. On TV, it was very tedious.
Luis Toledo explains that "The situation is hot!" in WWC right now. You can make a drinking game about how often that is said about WWC. I'd be concerned if things got cold in the tropics, really.
The show closes with some current time stuff. Xix Xavant lost the Universal title to Gilbert. Chicano was guest referee for the match and accidentally punched Xavant who believed this was all a ploy by Chicano who now has a title shot. Chicano tells him Gilbert is in his head and that he [Chicano] has to think about what's best for his family. Trying to say this company pays big is not a good look for them given their attendance figures.
The show overall is enjoyable as it's a compilation of big matches. But if you're looking for narrative, you're gonna have to wait until next week.
Thank you for reading this review. If you want to check out WWC, they upload their shows to their official YouTube Page Here. If you wish to follow me on social media and see my various escapades, please do so here on my Facebook Blog where I now present a pretty unique regular Blog.
See You Next Article!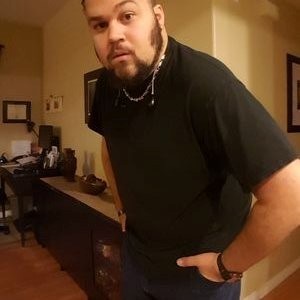 Originally posted by AB Morales