WWC is coming off their latest TV taping in the town of Manati. They're still not drawing well at all but there has been a creative shift as they're now taking more input from the wrestlers to try and add some more nuance their stories and matches. While WWC has always been a throwback company that simply labels its characters as heels and faces with no real middle ground or differing characterization, the past few years have really shown a lack of care from the top brass in the company.
Stories will begin with a big angle shot (the most well-remembered being Alberto Del Rio attacking Ray Gonzalez Jr at the Texas Wrestling Academy) only for the story to just boil down to perpetual rematches and later roles switching (Alberto Del Rio's feud with Ray Gonzalez started with Del Rio as a heel and Ray as the face, it shifted last year) in an effort to get as many tickets sold as quick as possible with no real follow-ups planned ahead. The big angle would lead to big attendance and it would dip until the next big angle was shot. The cycle would continue. Unfortunately after decades of doing that, fans have caught on and moved on to other places.
Now while WWC is trying to shift its strategies, it has a lot to overcome. Wrestling has been on the tiny island of Puerto Rico since around 2008. Wrestling has been in a troubled state since the tragedy of Bruiser Brody. It's had highs and lows but instability has always been present. Underneath WWC a boom of smaller promotions has blossomed, inspired instead by the US independent scene rather than as an alternative to the mainstay company though they still fall for some of the trappings. These days we're seeing a company that has existed for 46 years and has struggled with survival since 1983 because of its own actions being caught by Father Time. We will now see if they can recover.
This episode has lots of older footage spliced with the tapings due to their production schedule as half of this show was produced very late the previous night.
The show opens from the Manati tapings with host Luis Toledo introducing the program while a match takes place in the background showing off some of that new proactiveness mentioned.
Match #1 Jovan vs Silver
A long time ago, WWC created a brand of wrestlers that took on the personas of characters from the cartoon series Mucha Lucha. One of those was one called Ricochet, taking on the name of Mucha Lucha's protagonist. He would outlive that division and go on to pretty decent success as a Jr Heavyweight on the island. Ricochet II is his protege but has been rechristened Silver here. Jovan establishes he's a heel now by hitting an elbow and just staring angrily at the crowd. Sometimes it's that simple. Jovan works Silver over a for a good while as he showcases his stuff while also mocking the crowd. He goes to the top rope and misses a Senton Bomb to let Silver get his comeback only to be cut off quickly with a Clothesline. A Brogue Kick gives Jovan the win. It was simple and to the point.
Returning to the Manati taping, Luis Toledo is interviewing a reformed team in Steve Joel and Jay Velez dubbed "The Formula". They're looking to establish themselves as a credible tag team.
Promo for the next tapings in Manati. It stays away from constant rematches which, again, shows that new direction.
Match #2 The Adorables & Cowboy Bradley vs Thunder & Lightning
WWC is a throwback company. To the point that their recordings are primarily on tape and not digital. They'll in fact record using modern HD equipment, only to compress the taping and send it to the Wapa TV (their channel) studio as a tape. The consequence of that shows here as we get this VERY grainy match from the mid-2000s to pay tribute to one of The Adorables who committed suicide last week. Another consequence of still having everything on tape? Well, Hurricane Maria flooded the WWC office meaning master tapes have in fact been either damaged or totally lost. This is a very hard match to break down given the quality. It is 3 vs 2 as The Adorables and Cowboy just beat on Thunder for a long time. Eventually, a Stunner lets Thunder tag Lightning in. As that happens a very out context takes place between managers with one of them getting into the ring with a boot but gets thrown out by Lightning. They hit stereo Chokeslams to win the match. Make of it what you will.
Returning to the Manati taping as El Wizard speaks on behalf of the team known of the Towers of the Sindicate.
Another promo for the next tapings goes by.
Match #3 Black Rider vs Jay Cobs.
This is basically a dark match that made it to TV as the commentators flat out say Black Rider is wrestling for a spot in the roster while Jay Cobs has been on and off but has gotten in great shape. After a while the match picks up some speed with some chops and Arm Drags from Rider as he tries to get some support from the crowd. They're not very receptive though. Jay Cobs hits a Missile Dropkick but lets us know he's a heel by attacking Rider with dreaded blatant chokes. It's a very recurring spot in the company. Both men clash in a double Clothesline spot and Rider tries another comeback off it only to be stopped cold with a Flatliner for the clean win for Jay Cobs. It is extremely rare to see heels winning relatively clean in WWC. Much less go through matches without excessive cheating.
After we get another promo for the next tapings, it's time for another match.
Match #4: Doom Patrol vs The Revolution
The Doom Patrol here is not JAKA and Chris Dickinson from EVOLVE. No, they're a pair of local wrestlers with a sort of cultist gimmick. The Revolution is not the group from late WCW or James Storm's group from TNA. It's two local wrestlers in paramilitary gear, as in camo pants and literal US Army long sleeve shirts with wired-mesh masks. For simplicity's sake, I'll refer to the Revolucion guys as #1 and #2 as they're never properly identified. #1 dominates Death Warrant of Doom Patrol with raw power-hitting several slams.
The Revolucion takes turns working over Death Warrant until one of them climbs the ropes and the other half of Doom Patrol, Ice, trips him. They work over #1 I think with some illegal tags to remind you they're heels. They work over #1 for a very long time until he mounts a comeback. #2 gets the hot tag and runs wild. #1 returns for some double teaming but that's stopped by a Samoan Drop from Death Warrant as now all four guys are in the ring. #2 hits an RKO out of nowhere as his inner fanboy bleeds throw. The brawling between all four continues but the Doom Patrol stops to gloat. They mount the corners for some clobbering but get stereo Powerbombs so The Revolution wins. It was a very basic match.
Another promo for the TV taping leads into the final segment, "The Wizard Analyzes". Wizard explains that WWC owner Victor Jovica will solve the issues between Xix Xavant and Gilbert with the Universal title by signing a third match between the two with no time limit and a special guest referee.
Luis Toledo re-explains what was just said and then has Universal Champion Xavant with him. He says he has a tear in his eye, but not from sadness, it's rage. His issues with Gilbert have to end.
Wizard announces Doom Patrol vs Thunder and Lightning for the Tag Team titles leading to a promo from Thunder (Lightning is mute) saying it's not the same thing to hear the devil calling than to see him coming.
Wizard announces a returning Zcion RT1 will face Puertorican Champion Pedro Portillo to try and earn a shot at his title. RT1 says he deserves a title match and he will show it. That closes the show. While the show wasn't really showcasing it's main stars, it was showcasing it's new direction and ideas. From the mid-taping interview segments, new characters coming in, the more simplistic matches with far less heel cheating and so. It's very clear there's been a big shift creatively. The question is if it can draw back fans because as things stand they are very much competing against a very bad reputation they've cultivated. We'll see.
With that in mind, I hope you enjoyed this review. If you want to watch the show, it's officially posted here. Follow my Facebook page here to see all my work and follow me on Twitter here. Until next time!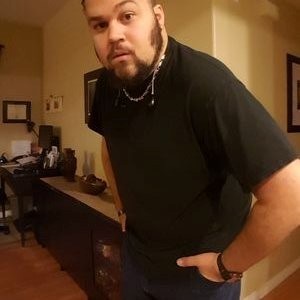 Originally posted by AB Morales