News! News! Get your news! Read all about it right here! Welcome one and all, to your weekly irrelevant round-up of the weeks hottest stories in pro wrestling, Pro Wrestling Post Week In Review 5/26/19. As always, I, "Smart" Mark Blake, have scoured the internet to find the biggest and most interesting stories. And what a week it's been!
In one of the biggest weeks outside of WrestleMania week, the whole world has been watching All Elite Wrestling. And I'd be remiss not to mention the show and what happened…..
AEW Double Or Nothing Fallout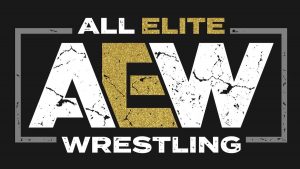 The dust is beginning to settle from last night's show. After the event went off the air, Cody, Hangman Page, The Young Bucks, and Kenny Omega took to the stage to address the audience. Things covered were Kenny wrestling pretty much an entire match with a broken nose and how AEW won't let the fans down…ever.
AEW President Tony Khan held a backstage press conference after his Executive Vice Presidents had closed the show. He spoke about Kenny Omega's broken nose and when Jon Moxley began talks with the company, how long his deal and more –
Speaking of injuries, Dustin Rhodes looked like the proverbial stuck pig during his "Brother v Brother" match against Cody, but he posted on Twitter that he's ok – minus a huge cut on his forehead –
I'm ok. God bless y'all and from my heart of hearts, the greatest night of my life. @AEWrestling #AEWDoN pic.twitter.com/AZoZGZQCZ5

— Dustin Rhodes (@dustinrhodes) May 26, 2019
Folks you're reading this because you're a wrestling fan right? Then as a fan, you NEED to see that show. Minus a few production issues that I'm putting down to teething troubles, this event was superb. For a first time PPV from a fledgling company, it was superb. Let's hope it's lit a fire underneath WWE and we can see some improvement in their product as trust me, by the end of the year, AEW will be a viable alternative.
WWE No Shows For Saudi Arabia PPV
As he did last year, Daniel Bryan will not be joining WWE Superstars when they head to Saudi Arabia next month for the WWE Super ShowDown. And he'll also be joined by Kevin Owens and Aleister Black too.
Bryan refused to go to last year's Crown Jewel event in November and at the time reports were that Daniel's reason was the way that Saudi Arabia treats its women and gay people. It seems that this is the case this time around too.
In regards to Kevin Owens, word is that he is standing in solidarity with his best friend Sami Zayn. Sami was banned from entering the country last year for the Greatest Royal Rumble due to his Syrian ancestry. Owens scheduled to carry on his feud with current WWE Champion Kofi Kingston on the show, which is why Dolph Ziggler was hastily inserted into the title picture this past week on SmackDown Live.
In the case of Black, it seems that he had no choice in the matter. Word is that he was pulled due to his tattoos. Yes, some of his tattoos are "religious in nature". In Saudi Arabia and other Middle Eastern countries, public displays of religious iconography (in this case the tattoo on his back) are taboo and tattoos, in general, are distinctly frowned upon.
WWE Raw Changing…..Slightly
For thise that have been clamoring for the drop of the third hour, I'm afraid I've got some BAD NEWS. This news went under the radar this week after the announcement of the 24/7 Championship (horrible name – ugly belt – great concept), but from tomorrow nights Raw, the third hour of the show will be changing.
Gone will be the brightly lit arena, the LED ring posts, the ring aprons, and Titantron. Instead will be a dimly lit arena while the aprons and Tron will have the Raw logo on a black background instead of a white one. To make the place less bright I suppose.
Mick Foley talks about this in the video below, about making the third hour "downright mean and dirty. A little bit dirty."
It's a fact that the biggest drop in Raw viewing figures is the third hour. Maybe WWE will see this as a way of keeping the viewers? That going back to the old Raw Is War vibe will entice them to stay on and see what happens in this unpredictable third hour? I don't know myself but kudos to the company for actually addressing the problem and doing something about it.
Ric Flair Surgery UPDATE
I mentioned in last week's Week In Review that The Nature Boy Ric Flair was due to have a scheduled surgery procedure last Monday 20th May. It's with a "tear in my eye" that I tell you that the surgery went as planned and the doctors who performed the procedure have said they expect Naitch to make a full recovery.
Below is Ric's first public comment since his surgery –
Due to the planned procedure, Flair had to pull out of his scheduled Roast Of Ric Flair that was due to take place at Starrcast this past Friday, but officials have confirmed that the event WILL take place at a later date. Starrcast III perhaps?
As a huge Flair fan, I'm so happy that he's recovering well. Hopefully, we'll see him styling and profiling in the public eye in the near future.
---
That's it for today's Pro Wrestling Post Week In Review for 5/26/19. Some great little nuggets of news if I do say so myself. As always I thank you all for reading not only my work but all the work here at PWP each and every week. It doesn't go unnoticed.
If you have any comments, queries, or just want to chat then feel free to hit me or Pro Wrestling Post in the comments below or on our social media. Click the links below to do so.
Mark Blake Facebook – MarkBlakeSmart
Mark Blake Twitter – @Smart_Mark_B
Pro Wrestling Post Facebook – ProWrestlingPST
Pro Wrestling Post Twitter – @ProWrestlingPST
To read our past editions of the Pro Wrestling Post Week in Review with Mark Blake click here.