Welcome one and all, to your weekly irrelevant round up of the weeks hottest stories in pro wrestling. As always, I, "Smart" Mark Blake, have scoured the internet to find the biggest, strangest, and most interesting stories. So kick back, put your feet up and feast your eyes on this week's Pro Wrestling Post Week In Review for 2/10/19!
Big Week For All Elite Wrestling – All The News Right Here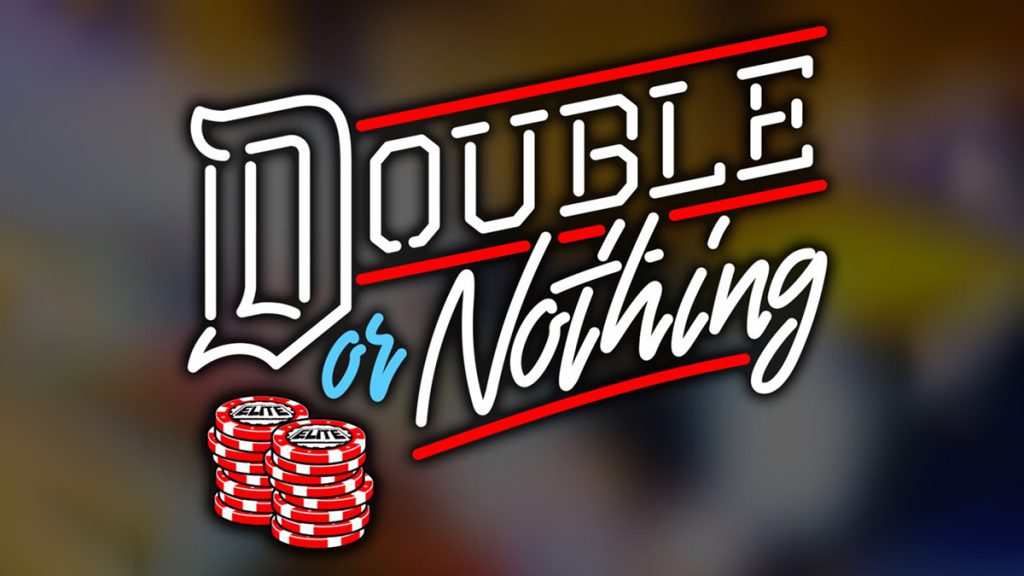 Unless you've lived under a rock this past week, you'll have heard that All Elite Wrestling (AEW) held a Double Or Nothing Announcement Party this past Thursday at the MGM Grand in Las Vegas, and a lot of things were announced, explained and generally went down. But never fear as I am here to break it down for you all…..So here goes –
Ticket Sale Date – A ticket pre-sale will begin on February 11 at 3pm ET. Head to allelitewrestling.com to grab yourselves a code. General sale tickets will be released on February 13, while the Double Or Nothing event itself happens on May 25 at the MGM Grand in Las Vegas.
Working Relationships – As well as having a relationship with OWE in China, it was announced that Lucha Libre AAA have penned a working agreement with AEW, which would allow the best of AAA to show their talents on the AEW stage.
New Roster Additions – More talent was announced at the party. Singles stars such as Sonny Kiss, Yuka Sakazaki, Sammy Guevara, Kylie Rae, Aja Kong, Nyla Rose. In terms of tag teams, both The Lucha Brothers (Fenix & Pentagon Jr) and Best Friends (Chuck Taylor & Trent Baretta) were also on hand to say that they have signed.
Kenny Omega Signs – Yes you heard it, Kenny blew off an offer from WWE to sign with his best friends and fellow The Elite brethern in possibly the worst kept secret in wrestling this year.
Double Or Nothing Angles – Hangman Page vs PAC was made official for Double Or Nothing at the party after PAC interrupted Page on stage via a video call, calling him an arrogant elitist prick. As was The Young Bucks vs The Lucha Brothers after Pentagon Jr gave Matt Jackson a package piledriver on stage. Now that is going to be a barnstormer! And to finish off the night, Chris Jericho came out and slapped the taste out of Omega's mouth which lead to a pull-apart brawl to signify a second match between the two at Double Or Nothing.
Our very own Robbie Sutter has begun a series profiling the AEW roster, and with these new announcements, I'm sure many more Talent Previews will be coming soon. You can find the Cody (don't call him Rhodes) parts here and here, as well as The Young Bucks piece right here. More are incoming, keep your eyes peeled.
Lucha Underground is Currently Being Sued By Talent
Ryan Satin from the Pro Wrestling Sheet reported this week that El Hijo del Fantasma aka King Cuerno, has filed a lawsuit against the El Ray Network and Baba-G Productions (the production company of LU). The suit alleges that both companies have been violating current California labor laws.
Cuerno isn't the only talent that's taken the step of suing Lucha Underground, as Jeremy Lambert from Fightful.com also revealed that Ivelisse, Joey Ryan and Thunder Rosa (Kobra Moon in LU) have filed a class action lawsuit, over allegations that their Lucha Underground contracts contain illegal terms that violate California labor laws.
It certainly looks like the wheels are falling off the Lucha Underground wagon right now. These suits added to the fact that a new season hasn't been mentioned by the El Ray Network makes for hard times for the talent. With many signing contracts that meant that they couldn't work for outside companies, LU was their only source of income. No show = no payment. I hope that this horrible situation can be rectified soon.
Aries and Callihan Twitter War
It looks like Austin Aries couldn't take any more after seeing a seemingly innocuous tweet by Sami Callihan. I'll just let the tweets do the talking here –
WOW! There's some salt to go with that beef! The cynic in me is saying that they're both laying the ground work for Aries possible return to Impact, but it's also common knowledge that Aries doesn't play well with others #BehindTheCurtain. And as always in the wrestling world, the best angles ALWAYS have elements of truth in them….
Former Impact Wrestling Champion Returns….With A Frenemy
All this week Impact Wrestling have been teasing that a former world champion would be returning at their "United We Stand" show on April 4 in New Jersey, and yesterday it was revealed that it would be none other than Rob Van Dam returning.
And as the above tweet shows, he's returning with Sabu to take on possibly the best tag team in the world right now, The Lucha Brothers (Fenix & Pentagon Jr).
Both RVD and Sabu have been wrestling on the indies, on and off, since their time in Impact (or TNA as it was back then). Having an "extreme" dream match tells me that it's going to be a hardcore match too, which helps the veterans cover up any ring rust they might have.
Sorry folks, but that's it for today's Week In Review, as always I thank you all for reading not only my work, but all the work here at PWP each and every week. It doesn't go unnoticed.
If you have any comments, quries, or just want to chat then feel free to hit myself or Pro Wrestling Post in the comments below or on our social media. Just click the links.
So until next Sunday….
Adios!
Mark Blake Facebook – MarkBlakeSmart
Mark Blake Twitter – @Smart_Mark_B
Pro Wrestling Post Facebook – ProWrestlingPST
Pro Wrestling Post Twitter – @ProWrestlingPST