Peter Maivia – The Polynesian Prince who became a Chameleon of the ring. Most of us know how the Professional Heavyweight Wrestling Industry works, or at least how it did back in the "Old School" days. Promoters called the shots only to bring up or shoot down a wrestler's career.
Any wrestler back in the day who didn't understand how the system worked of getting a "push" or being "buried" wasn't willing to see the light for his career, and sometimes it was time to move on to another territory.
In the '60s and '70s, this was the norm, and anyone who didn't understand that or wasn't willing to move around usually ended up being a "stay-at-home" guy. Willing to hold a Full-Time job and fill in gaps on local cards with the occasional weekend or holiday wrestling trips. Not that there is absolutely anything wrong with that choice in a wrestler's career.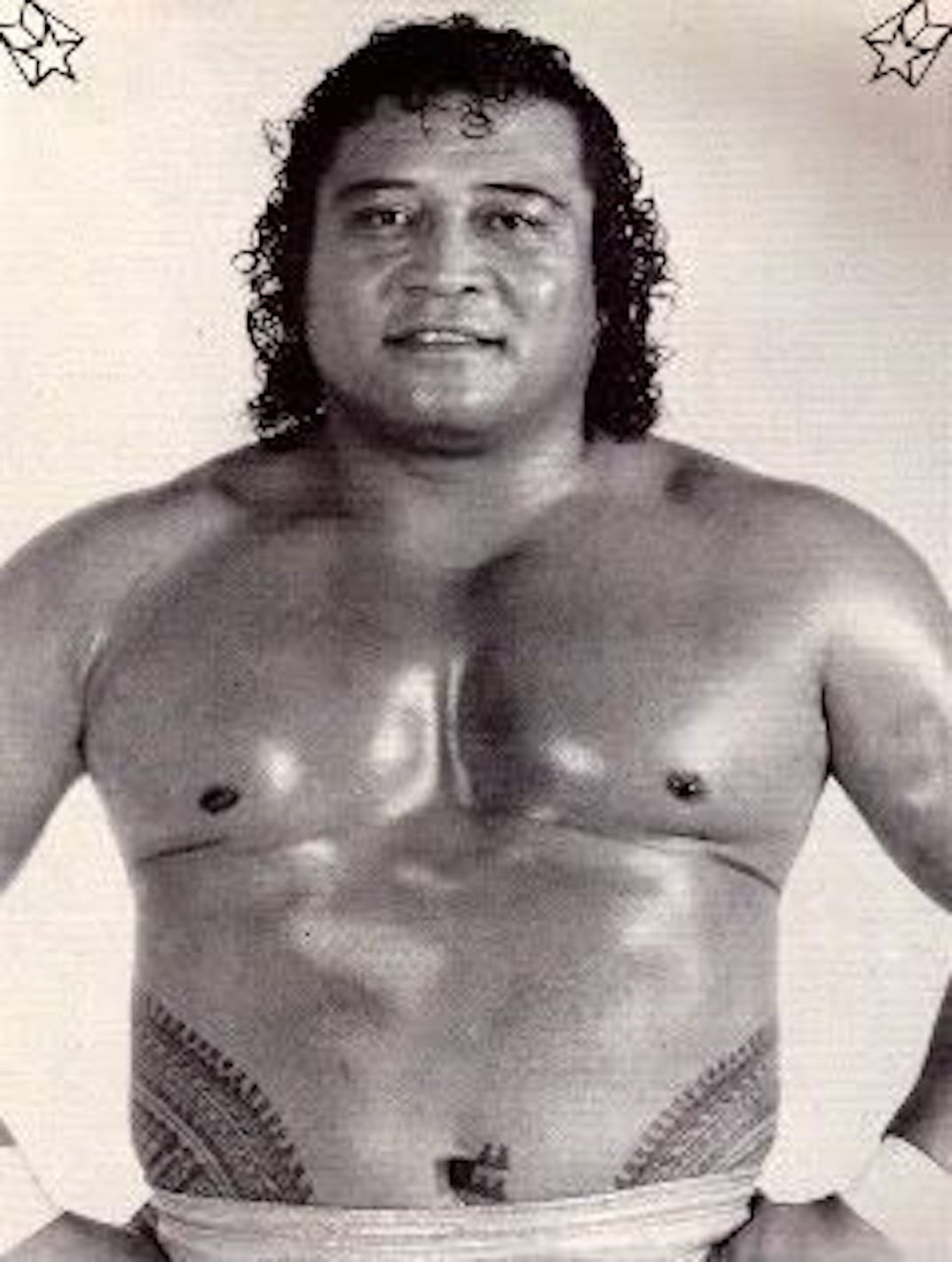 Peter Maivia – The Polynesian Prince who became a Chameleon of the ring
Every territory had those guys who were deemed as carpenters in the business as they helped build up the careers of the stars who plied their trade in their specific area or territory.
Many have chosen either side of the coin to either guarantee the safety of a "real" job or trying their chance at success in the wrestling world away from home, willing to put in the time to create an aura or gimmick that would push their career to stardom.
In today's story, we take a brief look at the career of Polynesian star High Chief Peter Maivia and how the fickle finger of fate took him and his rival in one of his classic feuds to the heights of Wrestling and changed his career path forever. Showing that spending the time away from home, however far it may be, can be a game changer.
By traveling the circuits of the wrestling world and having the chance to gain knowledge and experience. Success can be attained. And as the Patriarch of one of the most prominent dynasties in Wrestling History, he was successful.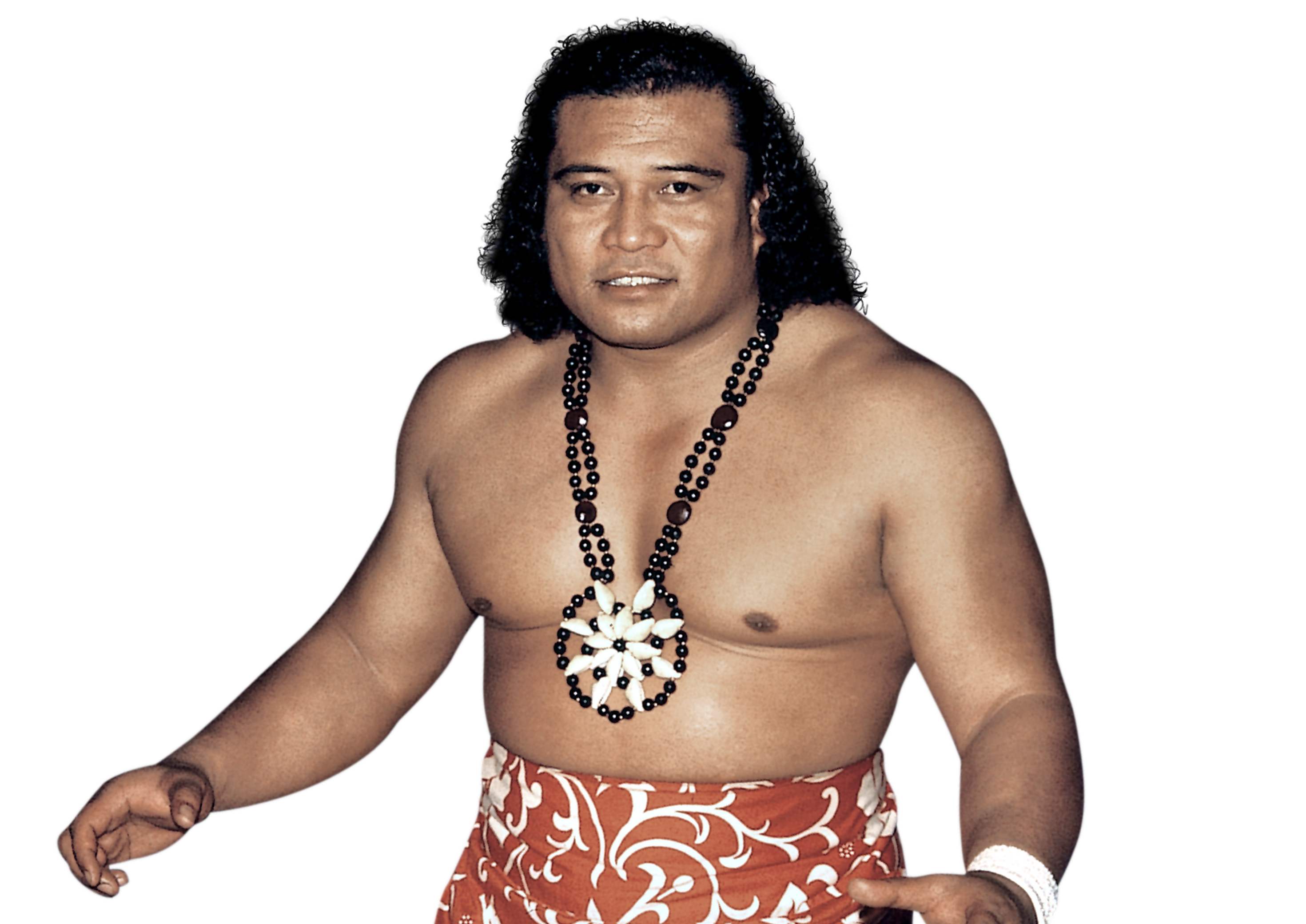 From his debut in 1962, Fanene Pita Maivia moved as most young wrestlers do in small jumps whilst gaining momentum and experience in their home area. Peter Maivia started in the New Zealand territory, which promoter/ wrestler Steve Rickard ran. He eventually moved on to Hawaii, France, and the UK as he honed his skill.
Further stops in Australia and Japan for the IWA strengthened his talents and charisma as a mid to top-level wrestler. He isn't related, of course, to a one-time star who wrestled as Neff Miavia. Neff wrestled from 1952 through to 1974 and had a very successful career in North America, touring throughout. He actually teamed with Peter in Hawaii in 1968.
From the IWA, Peter moved to the west coast of North America, where his talent was evident, and he was becoming a top star hitting main events and winning titles along the way. From the West Coast, he moved along with tours of Texas and the AWA. He had, by this time, acquired his famous body tattoos, symbolizing his High Chief status in the Samoan culture.
In the AWA, he was quickly pushed as an incredibly powerful babyface, and his star trajectory was set in motion. U.S.-born Football player/Wrestler Angelo Mosca was another incredible talent who took his size, tenacity, and gift of the gab to the highest of heights in his formidable wrestling career.
While still playing Football in the Canadian Football League from 1958 to 1972, he trained to be a wrestler in the off-season to augment his football salary in the mid-1960s. His career took him all over the world also, and he became a huge star in just about every circuit he worked in.
With these two guys, we take a look at how the twists and turns of professional wrestling and its promoters take the best of what is in front of them and turn it into box office gold.
At the time when these two behemoths collided in the AWA, Angelo has unofficially crowned the British Empire Champion, an obscure "Canadian" title that was held in the past by Gene Kiniski and the immortal Whipper Watson.
He held that "title," as I'm quite sure that there wasn't a title belt at the time (or at least I've never seen a picture with any of these AWA B.E. champions with a belt around their waist from March of 1978 until losing it to Billy Robinson in May of the same year.
Peter and Angelo had a torrid feud in the AWA from mid-1977 to mid-1978 that even worked its way to main event status in many of the AWA's cities. Bashing guitars overheads and attacking promoters wasn't an uncommon tactic as the feud grew to epic proportions.
The Samoan War bout was a feature that pitted a no-rules battle between the two. Many battles in No DQ matches ended with Angelo bashing Maivia over the head with his Hamilton Tiger Cat football helmet. A Samoan Strap match was also a feature of their feud, with Peter winning many of them.
As things go in Wrestling circles, eventually, one man takes the duke over the other as their feud loses some of its box office appeal, and one moves onto another territory. I was lucky to see these two warriors battle in Toronto's Maple Leaf Gardens in February of 1978. And it was a typical war of a battle, with Angelo winning by DQ over the High Chief.
Maivia eventually moved on to wrestle in Japan, Hawaii, and back to the west coast of the U.S. in mid to late 1978. He also made a big impact in the WWF as a Babyface, teaming with Chief Jay Strongbow. Two "Chiefs" from two "tribes." They made a huge impact on the East Coast scene, and it was all in a plan to turn Peter Maivia Heel to feud with then WWF champion Bob Backlund.
It all came about naturally. It was expected of me. When my father trained me, he used to kick my butt. I wanted to quit so many times, but for some strange reason, I kept coming back for more. He was much harder on me then the other students he was training.
-Peter Maivia Jr on the pressure to follow in his father's footsteps
Miavia's body tattoos were a significant part of both his baby and heel personae in the charisma-lacking scene on the East Coast at the time; he was portrayed as a fierce warrior on both sides of the ring. And after teaming with Manager Freddie Blassie and destroying Strongbow, he had an incredible run against Backlund in most of the WWF cities.
After leaving the AWA Mosca as King Kong, Mosca headed to the U.S. and wrestled in Georgia, the Tristate area(Mid-South), and the UWF. Hometown promoter Frank Tunney came calling, and a change was in store for the dastardly "Ping Pong" as the fans chanted then instead of King Kong.
Tunney was looking for another local Hero to hold his Canadian Heavyweight title after Dewey Robertson had held the strap for seven months, eventually losing to The Iron Sheik. Mosca took the belt from Hoosien Arab in 1980 and held the belt off and on until 1984. He had turned into the big bad Babyface that many former heels turn to in the twilight of their careers.
Peter Maivia had also turned but the opposite way in the ring, hanging his hat in the Black corner near the end of his career. He had transformed from a High chief to a savage warrior in the ring. His career had been topped off in the WWF as he had reached the zenith in a path that took him from the Pacific Islands and put him on both the World wrestling map and on the cover of the New York wrestling magazines.
He finished his career in the ring and was the NWA promoter in Hawaii at the time of his death. He sadly passed away from Cancer in June of 1982.
Angelo wrestled in Ontario for both Tunney and The Canadian Wildman to end out his career in 1986, and after suffering from Alzheimer's disease, he quietly passed away in his adopted hometown of Hamilton, Ontario, in 2021.
*****
Stay tuned to Pro Wrestling Post for this and additional stories from the wrestling world. Readers can rely on Pro Wrestling Post as their daily source for everything inside the squared circle. As a result, readers can expect daily news, history, and much more. Also, please visit National Wrestling Clippings Alliance on YouTube here, which commemorates wrestling's past with extensive information. Also, to visit their Facebook page, please click here.