This week a huge announcement was made for the future of Major League Wrestling. MLW will now be a part of Vice TV. That's right; now you can catch all your Major League Wrestling Stars on Vice TV. This week's MLW Fusion preview for 4/21/21 is all about mentor vs. protege. After TJP's sudden attack on Bu Ku Dao, the two will finally meet one on one to see if the student can surpass the teacher. Salina de La Renta has been making moves as of late, but does Azteca Underground know of her plans? Alexander Hammerstone promises to hold a press conference that will determine where the Dynasty powerhouse is headed in his career.
_____________________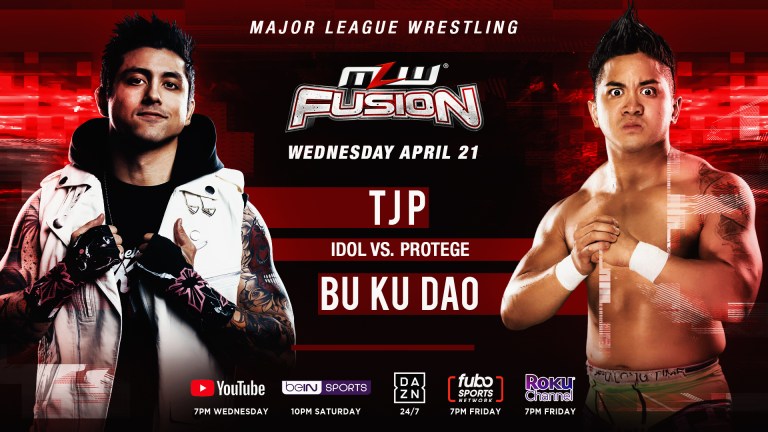 TJP vs. Bu Ku Doa
Teacher vs. student or protege vs. mentor, call it what you will, but Bu Ku Dao needs to get some retribution from his former mentor TJP.  Once tag team partners, TJP's jealousy began to show. He took it upon himself to embarrass Dao during a tag team championship match. Not only that, but he kicked Bu Ku Dao out of the dojo on the streets of Los Angeles. Last month a match was finally made,  but TJP attacked Dao in the locker. A
s a result of this attack, TJP was suspended and fined 25,000 dollars. Bu Ku was rushed to the emergency room and forced to take time off to recover. Now the suspension has been lifted, and Bu Ku has recovered. It's time to get some payback. In an interview with Alicia Atout, TJP stated that he's tired of the Karate Kid analogy of mentor vs. student. TJP tried to make Bu Ku a better wrestler, but he's a " lost cause."
He also said he doesn't get it with this guy; he's weak. He has no place in the ring with him. This Wednesday, Bu Ku Dao will have the opportunity to prove he does belong in the same ring as TJP. Will the protege defeat the mentor, or will TJP expose Bu Ku Dao as the weak link in the dojo?
.@salinadelarenta has been busy. 💼 @AZTECALucha | #MLWFusion | ➡️ https://t.co/GpHlecsnag pic.twitter.com/J0KkUKZhZe

— Major League Wrestling (@MLW) April 19, 2021
MLW Fusion Preview for 4/21/21
Salina's Risky Business
Salina de La Renta has always put her business first. Time and time again, she has proven that what Salina wants Salina gets. Currently, she is the manager of MLW Tag Team Champions Los Parks and the man of 1000 deaths, Mil Muertes. Muertes recently attacked and stole the MLW Openweight Championship from Champion Alexander Hammerstone.
Unfortunately for De La Renta, last week on Fusion, Hammerstone defeated Muertes and got his property back. Salina is also the MLW spokeswoman for Azteca Underground. Answering to a boss only known as " El Jefe," Salina has been making offers all over the Locker room. However, recently sources say that Salina de La Renta has been going into business by herself without Azteca Undergrounds backing.
The Empresaria knows that going into the business behind El Jefe s back is a risk, but risks are meant to be taken in business. Will Salina de La Renta make a power play behind El Jefes back?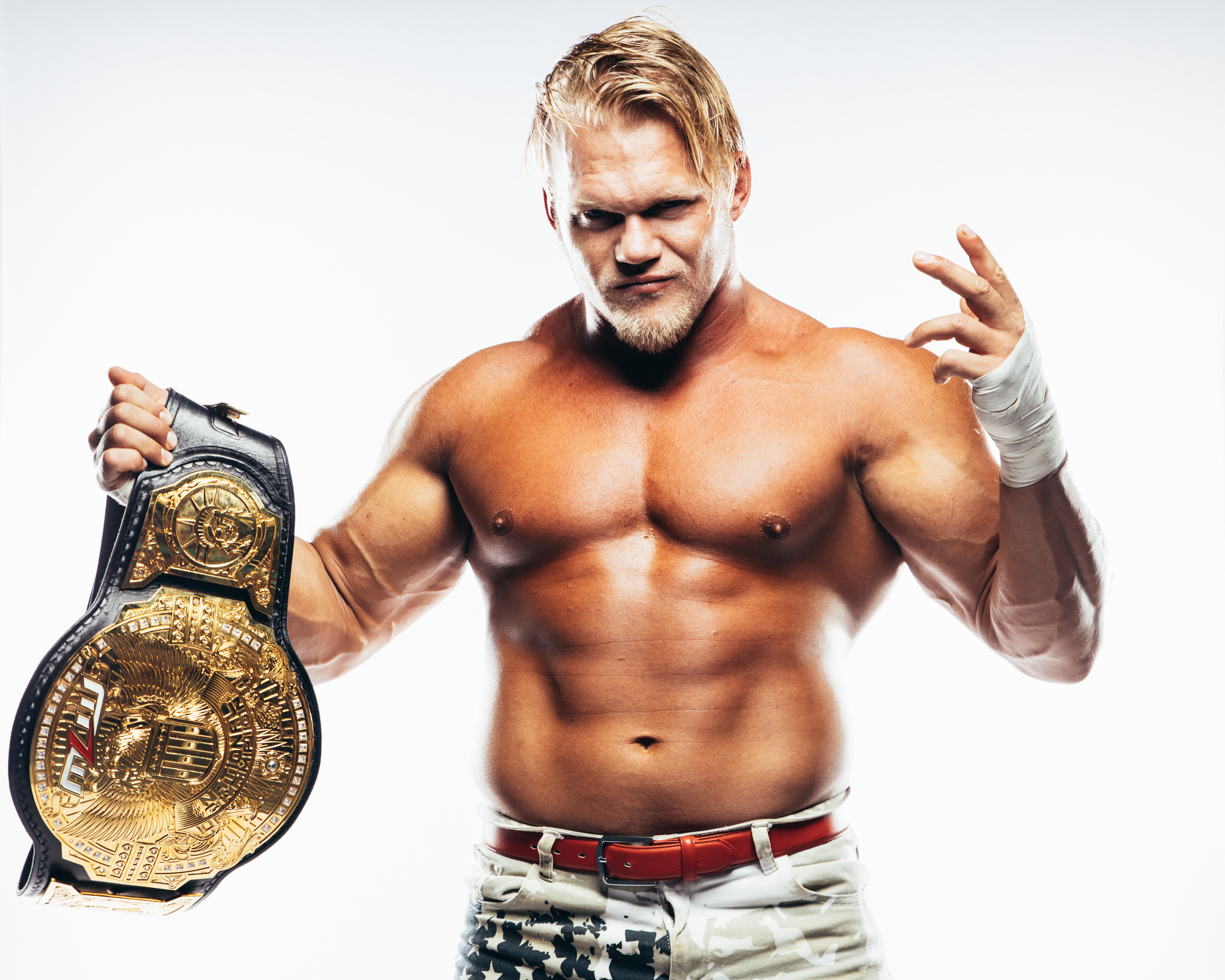 MLW Fusion Preview for 4/21/21
Hammerstone Press Conference
As I mentioned previously, Alexander Hammerstone did defeat Mil Muertes and got his Openweight title belt back. Even though Muertes stole the title, Hammerstone was still MLW Openweight Champion.  Many say Hammerstone's greatest rivalry is still on the horizon in the form of MLW Champion Jacob Fatu. This Wednesday on Fusion, Alexander Hammerstone has asked for a press conference. What lies in the future for the Hammer?
Gino Medina vs. Rocky Romero
New Japan Wrestling star Ricky Romero will challenge Former Dynasty member Gino Medina. After losing the Caribbean Championship match to Champion Richard Holliday last week, Medina desperately needs a win. Defeating Romero will not be easy.  He is a former IWGP Jr Heavyweight Champion and an eight-time IWGP Jr Tag Team Champion. This inter-promotional clash is a not miss.
*****
Be sure to stay tuned to the Pro Wrestling Post for this and additional stories from the wrestling world. Readers can rely on Pro Wrestling Post to be their daily source for all things inside the squared circle. As a result, readers can expect daily news, history, and so much more. Please visit Major League Wrestling's official website here for news on the promotion and upcoming events.