In professional wrestling, no moniker is more curious than that of the monarch. Whether it's the king of kings, queens, princes, or princesses. In times of old, these titles were reserved for those chosen; by God or by themselves through conquest.
In modern times, we are spoiled for wrestlers who take up those monikers, for they hold so much power within the collective imagination of wrestling fans. In Japan, under the shadow of a politically indistinguishable empire, is a princess.
She is not of noble birth, but she rules her kingdom, and despite all conquests, there have been an equal number of triumphs. As of this moment, she is at the top of her kingdom. She is at the top of Tokyo Joshi Pro Wrestling, and she is the Princess of Princess champion, Miyu Yamashita.
I. Fellowship of the Ring
トーナメント1回戦突破!
角田さんの気持ちが強かった
でももっともっとそう期待してしまうよ、目をみた時その熱さにゾクゾクしたもん、またやりましょう!🔥
暑いなか応援してくれてありがとう!まだまだ続くよー😃☝️#tjpw pic.twitter.com/DU5ITndE5K

— 山下実優 Miyu Yamashita (@miyu_tjp) July 22, 2021
Yamashita was born on March 17, 1995, in Fukuoka, Japan. Fukuoka is the origin of many professional wrestlers, including Kento Miyahara, Katsuhiko Nakajima, and Kensuke Sasaki. Though Yamashita's youth was filled with combat sports, she aspired to become an idol singer. However, it was not until meeting Kyohei Mikami that she was recruited to Dramatic Dream Team (DDT) and their newest project, Tokyo Joshi Pro.
She began training at 17 and would be on the first TJPW show, The First Meeting, on January 30th, 2013. She would be undefeated in singles competition in the promotion until 2015. It would seem that for Yamashita, that she was divinely chosen to hold conquest over the newly formed kingdom of TJPW.
She would work DDT, and TJPW shows faithfully. On January 4, 2016, she defeated Shoko Nakajima to become the inaugural Princess of Princess champion. She would successfully defend the title twice before losing it by technical knockout to Yuu in September 2016.
II. The Two Titles
For the rest of 2016 and for most of 2017, Miyu Yamashita would refocus. She would lose a number one contenders match to Shoko Nakajima in November 2016 before winning a battle royal later that same month. She would be eliminated from the 2017 Tokyo Princess Cup in the first round before winning the DDT Iron Man Heavy Metal Title a month later.
Her last reign with the Iron Man Title began when she defeated current champion Yuu, the same wrestler who beat her for the Princess of Princess title, in a number one contender's match. Shortly after, Miyu Yamashita would face Reika Saiki on January 4, 2018, and would once again claim the Princess of Princess championship.
Miyu Yamashita's second reign as the Princess of Princess began on January 4, 2018, and would not end until May 3, 2019. Her reign of 484 days places her at the top of the promotion's highest title's record book. She would make ten defenses against the likes of Veda Scott, Rika Tatsumi, Priscilla Kelly, and Maki Ito.
Eventually, she would defend it against one of her greatest opponents, the one who defeated her in September 2016. The match was made; on August 25, 2018. Yamashita vs. Yuu.
More Than Miyu Yamashita Could Handle
In the end, though Yuu was more powerful than Yamashita, it was Yuu who clung desperately onto Yamashita to keep herself upright. As she grabbed for Yamashita's leg, the Pink Striker would just blast her with a series of knees and kicks that were eventually able to end the match.
Yamashita's striking ability, a holdout from her days studying Karate, would become legendary and has sparked widespread attention. Attention including current AEW Superstar Malakai Black, whose finishing strike, Black Mass, is very similar to Yamashita's own Brazilian Kick.
You have the better version! Maybe one day we compete! Much respect! https://t.co/OYTloqnYdO

— Malakai Black (@malakaiblxck) July 21, 2021
In the end, someone this capable, this powerful, seems like the perfect person to place at the top of the pyramid. However, with that power comes responsibilities unique to Joshi wrestling. This became evident a month after her defense with Yuu, when Yamashita was tasked with sending Azusa Takigawa off in her final singles match.
The title was not on the line, but the match demonstrated what level Yamashita was capable of giving people a worthy challenge on their way out of the business.
As 2018 melted into 2019, Miyu Yamashita's pressure to live up to the expectations of her peers escalated. In March 2019, Kenny Omega announced his return to DDT. for a special event. A tag team match between himself and Riho against Miyu Yamashita and Antonio Honda.
The match would be somewhat of a homecoming for Omega and on the cusp of All Elite Wrestling's foray onto cable, and Miyu Yamashita was up to the task.
Miyu Yamashita & The Kenny Omega Experience
Kenny Omega would not leave the match without experiencing the striking prowess of Miyu Yamashita. In the end, though Riho and Omega would pick up the victory, the DDT universe gave her a strong reaction in support. The next month presented Yamashita with another opportunity to over-deliver.
SHINE, the all-women's branch of WWN, was interested in a bout between their champion, Allysin Kay, and Miyu Yamashita. The match eventually became a title for title fight. At the time of the fight, Allysin had held the title for 209 days and did not show any signs of slowing down.
The match was set, Wrestlemania weekend in New York City. A new audience would bear witness to the debuting Yamashita, and yet more lessons would be learned under the lights.
Yamashita's capture of the SHINE Championship represented the peak of her second reign. She would lose on her very next title defense of the Princess of Princess title against Shoko Nakajima on May 3, 2019. In three days, she would lose the SHINE title back to Allysin Kay.
Yamashita would spend the rest of 2019 trying her hand at a tag team with Miu Watanabe, and they would come up short against NEO Biishiki-gun. On January 4, 2020, just as the world was on the precipice of the pandemic, Yamashita failed for the first time to capture the Princess of Princess title against then-holder Yuka Sakazaki.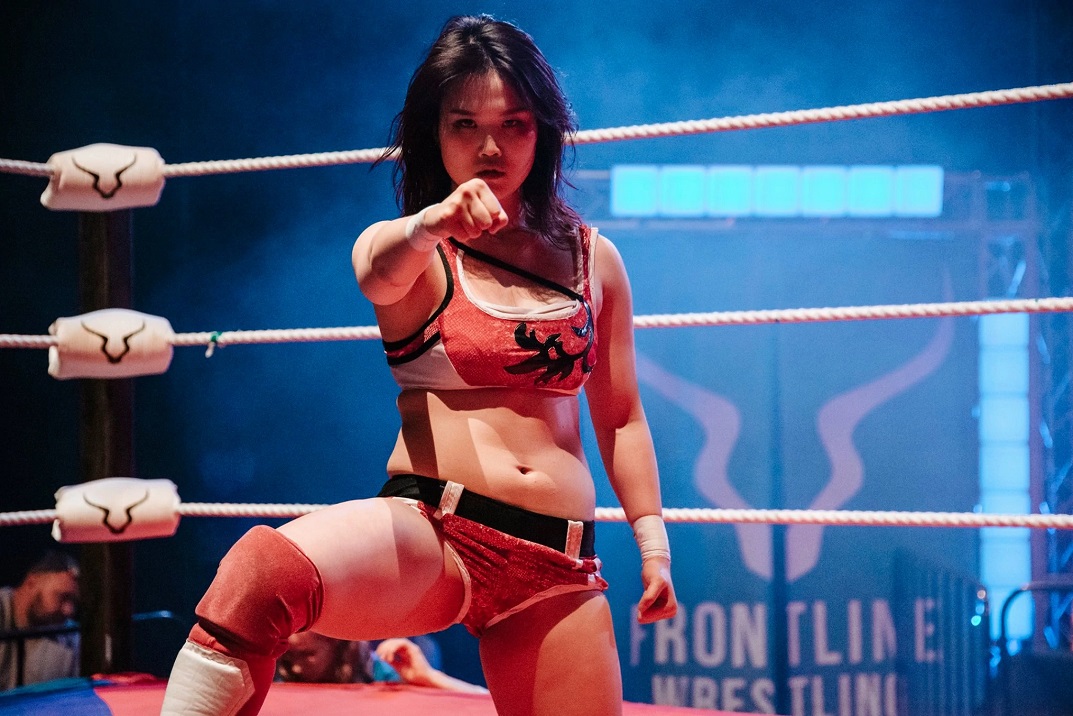 III. Return of the Princess
2020 would be a write-off for many wrestlers, and it was a time of limited opportunity for Yamashita. Yamashita, who seemed impossible to keep down, was left to lie in waiting. She competed in a total of six matches in the entire calendar year of 2020, including a loss to future title holder Rika Tatsumi. Rika, who had occasionally tagged with and against Yamashita, was quickly on the rise as a star athlete in TJPW.
On January 4, 2021, Rika captured the Princess of Princess title from Yuka Sakazaki. However, it was not long after that, following a string of tag matches, that Yamashita and Tatsumi would be on a collision course for the title.
The match would take place at a window of lifted restrictions in Japan, and on May 4, 2021, the immovable force of Yamashita's strikes brought her to the climax that she had waited over a year to reclaim. At Korakuen Hall in Tokyo, Japan, Yamashita was restored to her throne.
The Allure of Destiny is Palpable.
Entire philosophies, theologies, and sciences have been devised to uncover the trajectory of our existence and all that it entails. For centuries, the figure of the monarch was seen as predestined. The title bestowed only to those chosen to rule. Wrestlers and wrestling fans know that a moniker is the easy part.
To choose your name, to choose your brand is easy. What is difficult is keeping the magic alive long enough for those in the crowd–even at home, or those in the back, to believe just for a moment that you are who you say you are. Between the ropes, we believe in nothing if not the bodies in motion, the physics that guide them, and the hearts that beat inside. Miyu Yamashita is determined to make us believe.
Tokyo Joshi Pro Wrestling on Twitter