The title suggests master, as the person with that name is greater than all others. In fact, many different minds hear that monicker and believe it was a strong male behind it. But what if we said that it was Alexandra Ford who was the one that walked with the monicker of master of wrestling behind her? The initial thought was, who is that? If the name Alexandra Ford doesn't ring about, then the name of a twenty-plus-ring veteran and world-traveled Madison Eagles will.
She first began her career training at the age of 17 for International Wrestling Australia in and around the year 2001. After getting a good sense of the ring around her, she would be eased in as a bodyguard for A.J Freeley as part of International Wrestling Australia. By the late Autumn of 2001, she would compete against Katherine Nixxon in her first match. After a couple of years of holding the IWA Women's title on four separate occasions, it was time for Eagles to travel to North America.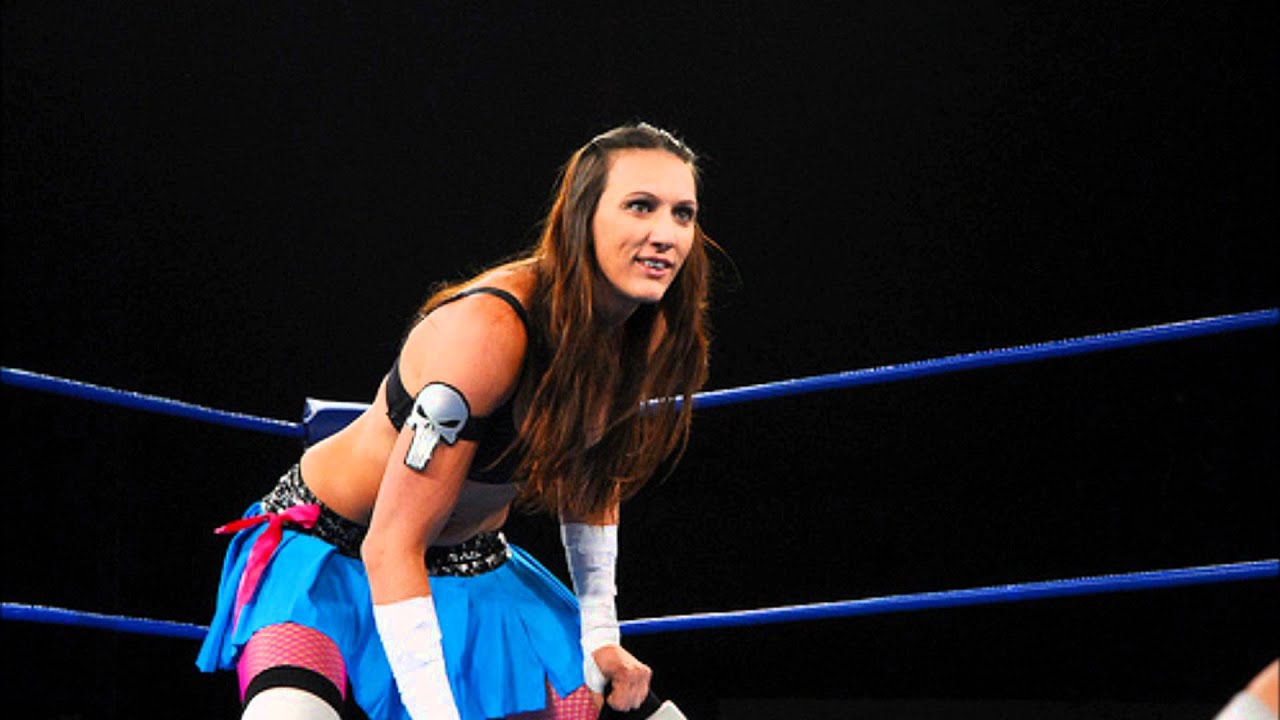 "Women were not wrestling interstate. I was the only one doing it, so I thought it would be a good thing to have them traveled and wrestled all at one place because the men were traveling, but not the women."
– Madison Eagles on the creation of her promotion in Australia.
While in the United States, Eagles made a name for herself. She would try out for Ohio Valley Wrestling (which at the time was the developmental promotion for the WWE). But while there, she rubbed shoulders and learned among the very best in wrestling. One example of these talents would be 'The Fallen Angel' Christopher Daniels.
For an early time in her career, many could speak on her contributions and value in the industry. However, noted independent wrestling promoter Dave Prazzak could, early on in Madison's career, systematically articulate Eagle's career. It didn't matter whom she stood across the ring from.
She crafted a series of stories weaved in the ring that only those that saw her and stepped across the ring from each match accentuated how talented an in-ring performer she was. While some men can claim to be a ring general, this exceptional woman's wrestler could also hold the ring general title.
"Madison is a tremendous ring general and has been a part of some of the best matches in our promotion's almost six-year history…
Her title defenses thus far against wrestlers like Cheerleader Melissa, Ayumi Kurihara, her protege Jessie McKay, Mercedes Martinez, and Ayako Hamada have all demonstrated her wide range of abilities inside the ring and versatility.
She is unquestionably one of the top performers on our roster and someone the entire wrestling world should take notice of."
– Dave Prazzak on Eagles contributions in Shimmer.
By 2007, Madison's career was flourishing. She could do things in the ring her contemporaries couldn't. Eagle's was as technically savvy as anyone of any generation. But she had more to give outside the ring. The student would become the teacher, and now would become the time for others to sit under the branches of her learning tree.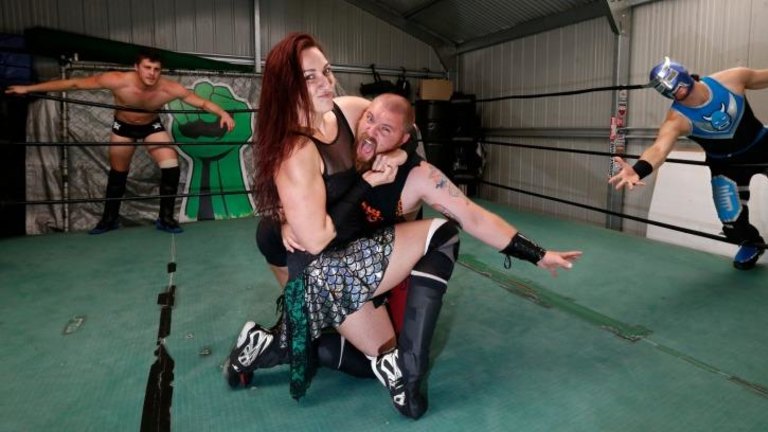 Madison would open her own wrestling school. She then, with her husband Ryan Eagles, would create their own promotion. Pro Wrestling Alliance Elite was established in Australia. They would also create an all women's wrestling promotion in Pro Wrestling Women's Alliance. It would open the doors for talent to compete in Australia and the United States. Although the promotion was only in operation for six years, from 2007 and 2013, the Pro Wrestling Women's Alliance was the first all-women's wrestling promotion in Australia.
Wrestlers' growth is only as great as their willingness to push themselves. Much like anyone aspiring for the next challenge in life, so was Eagle's as it came to wrestling. A year after co-opening two wrestling promotions in Australia, she would compete for some of the most notable promotions worldwide. Whether in Ring of Honor or CZW in the United States or Japan, Eagles continued to push forward.
If Pro Wrestling Women's Alliance was among her homes in her native Australia, then Shimmer was her home then Shimmer in the United States. But sometimes, if you can't take home with you where you are, why not take a piece of home with you when you travel abroad? So Jessica McKay, who earned popularity competing in the WWE and a native of Australia and Eagles, would team together while they were together in the United States.
With McKay as her partner, 'The Pink Ladies, ' the competed in Shimmer's inaugural Shimmer Tag Team Championship gauntlet. But even though she wasn't successful in that match, it isn't to say she wouldn't be successful. Despite losing in that match with McKay, it would begin a chain of events leading to her challenging for and capturing Shimmer's championship.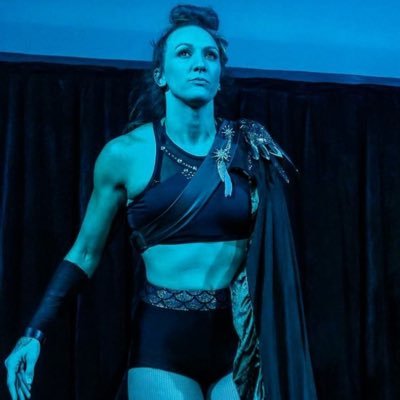 At Volume 31, Eagles would defeat MsChif to capture the championship. She would then proceed to defend the title countless times against some of wrestling's most notable names at the time on the independent circuit. Whether it was Mercedes Martinez, Serena Deeb, or Ayako Hamada, Eagles left an indelible mark on women's wrestling in the United States over the last two decades. Eagles' reign as Shimmer champion was a remarkable 500-plus days.
But for all the good that Eagles has created, she has also faced some dark days as well. After a set of Shimmer tapings, she suffered what was described as a career-threatening injury after a poor landing. Yet, while the risk of her career potentially being was very much in the air, she was recognized as Pro Wrestling Illustrated's best female wrestler of the year for 2011. It was even more remarkable despite not being employed by other major American companies at the time.
Once she returned to the ring, Eagles, she was part of several different feuds in the Shimmer promotion. And even though these feuds, she would even break her wrist and still won the match in the end. Her heart and will couldn't be measured by her size alone. Eagles was able to play both sides of wrestling's coin. She would be a heel and a face. Eagles would feud with Nicole Matthews and her partner Portia Perez. She would eventually defeat Matthews recapturing the title and becoming Shimmer's first-ever two-time champion.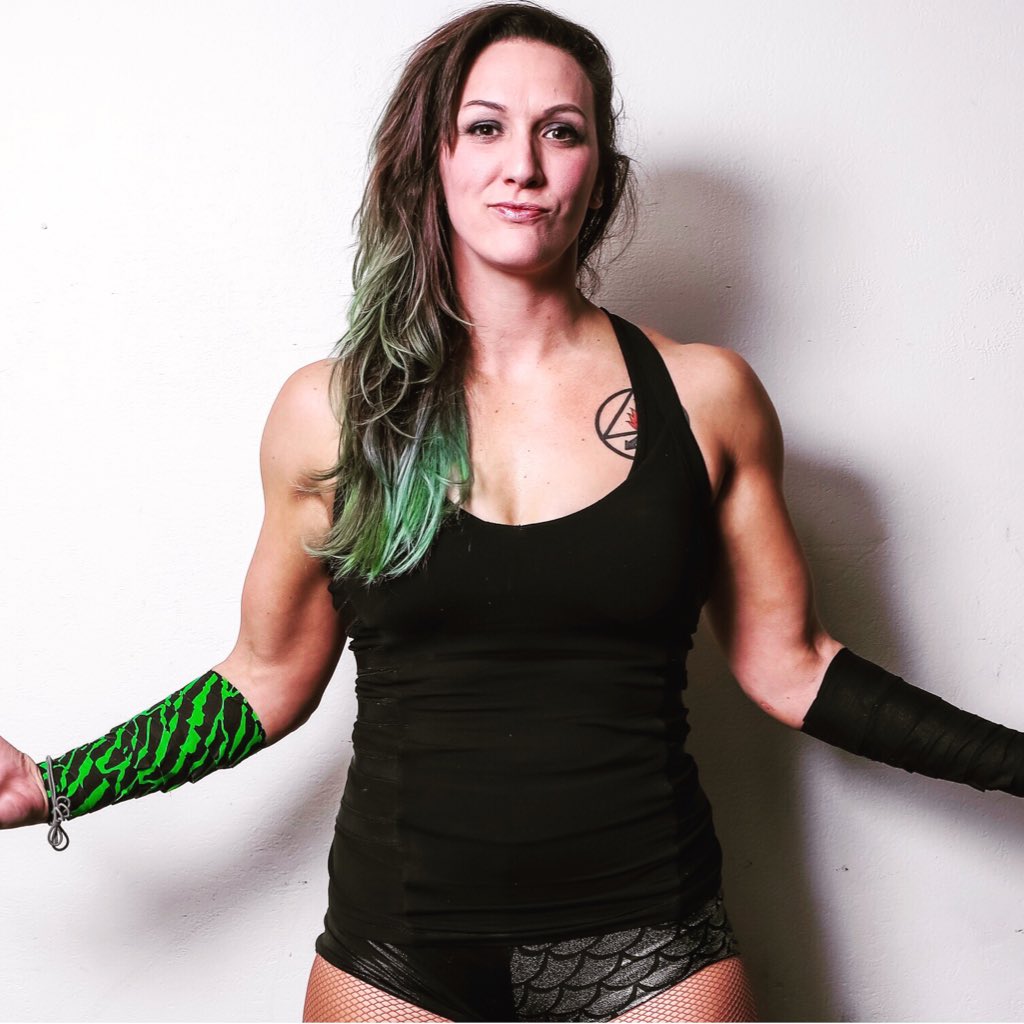 So while Eagles earned acclaim for her time in Shimmer, it was also her time in Shine that also recognized. This all-female promotion also boasted some of the most prominent females in independent wrestling as well. However, Madison Eagles was more than just a competitor in these promotions. She was the face and leader among young and aspiring female wrestlers at the time.
Eagles was the face of Australian women's wrestlers and could easily be credited for helping start off the careers of notable names such as Tenille Dashwood (Emma in the WWE) and Jessie McKay (Billie Kay in the WWE), and Cassie Lee (Peyton Royce in the WWE). However, forse, that has seen her career over the past two decades, would go as far as to say she was years ahead of her time in the industry.
To some, the argument could be made she never 'made it.' But to anyone that sat under her learning tree would beg to differ. They will quickly credit their success to Madison Eagles. For every title they won, while it isn't one Eagles won, it could be said that she was winning it as well. For every main event they were competing in, it was as if Madison Eagles was also in.
While Madison Eagles isn't in any major promotion, her contributions to women's wrestling over nearly two decades is more important than any title-held, prominent feud or main event match she has had. Madison Eagles is wrestling's unsung ring general, and anyone that stood across her could attest to that.