Women of Wrestling welcomed a queen, the queen of snakes. Kobra Moon is known to watchers of Lucha Underground and made herself known in WOW. The genesis of Kobra Moon in LU is that she was the queen of their tribe long ago.
Pindar and Vibora rescued her DNA, and it now resides in the body that is Kobra Moon. Now that she has a body and is a luchadora, she seeks to rule this new kingdom of hers. She's a major unknown to the other Superheroes of WOW; because a snake is always changing.
Kobra Moon is also managed by the greatest attorney in the world, Sophia Lopez. Between her serpentine nature and the secret weapon that is Lopez, not much can stand in Kobra Moon's way.
"I've gotten some really good reviews on my matches. I've only had 2 matches (in WOW), and I was able to show something that I was not able to show in Lucha Underground, and that is the wrestling part. I really do enjoy it."
– Kobra Moon sharing her thoughts on Women of Wrestling
Kobra Moon – Unleashing Her Inner Thunder
Thunder Rosa is the woman behind Kobra Moon, a wrestling character in her own right. The Kobra Moon character did begin in Lucha Underground, so it's unknown how much of the canon will crossover to the WOW universe.
Thunder Rosa has been able to create this secondary personality and grow it beyond the Temple of Lucha Underground. Thunder Rosa has been wrestling since 2014. She began in Southern California but has since branched out all over the world.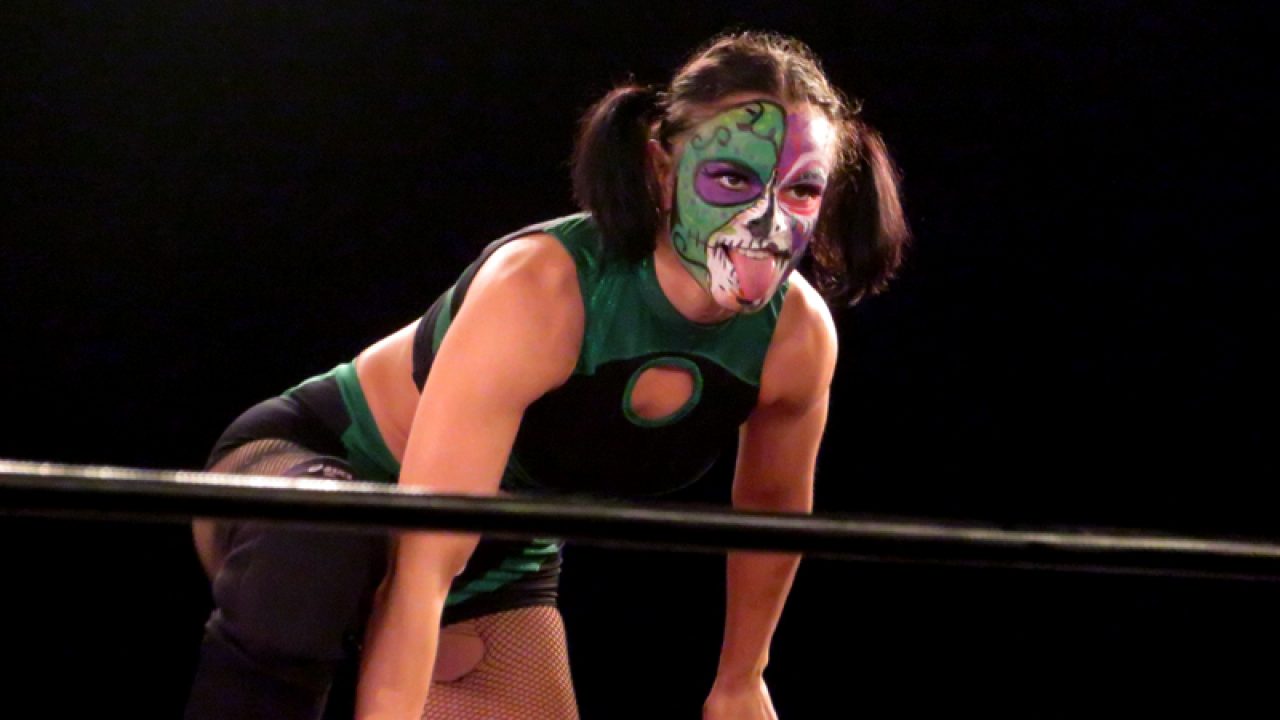 In 2015, Rosa got a huge opportunity to tour with World Wonder Ring Stardom. There she was part of the faction Oedo Tai. During this era domestically, she became a mainstay at Alternative Wrestling Syndicate, All Pro Wrestling, and Vendetta Pro Wrestling, among others.
2016 saw Thunder Rosa form a unique tag team with Holidead called the Twisted Sisterz. The team balances itself out just like yin and yang. Holidead represents the darkness that can dwell in all of us. Thunder Rosa represents the love, light, and celebration of those who have passed away.
"There's still work to do. There's a lot more spaces for us. There's a lot more women's promotions and inter-gender promotions popping up here and there. The platforms are different. It is not just WWE. It is WWE, TNA – I mean Impact, AEW, ROH, Women of Wrestling, all the indies… What else?
There are still companies that don't have women's matches. But, I think they're getting to the point where they will start having women's matches. There is still work to do. In the main indie shows, there is only space for 1 or 2 women's matches.
That's it! It is very competitive. And now, we have a lot more wrestles coming up. It is getting really competitive. But, I think that is good. It gets you out of your comfort zone!" 
– Kobra Moon on the Women Main evening WrestleMania
This is best represented by her face paint, where half of her face is painted in the traditional Dia de Muertos style. When she teams with Holidead, she paints half of her face like Holidead as well.
2016 saw her return to Stardom, this time with Holidead. They competed in the Goddesses of Stardom tag team tournament. In 2017 Thunder Rosa began to work more across the US and did her first tour of Europe. She and Holidead would go on to debut for Women's Wrestling Revolution and Shine Wrestling.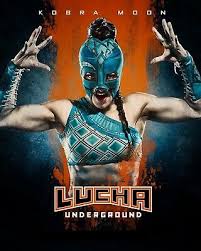 2018 would bring many rewards for the Twisted Sisterz. Thunder Rosa also debuted in a singles competition in June of 2018 for Ring of Honor. In July 2018, at Shine 52, they became the Shine Wrestling Tag Team Champions.
November 2018 saw them debut as a team in Ring of Honor. They also worked for ROH again in December. Also, in December, they participated in WWR's Tournament for Tomorrow and go all the way to finals.
In addition to the Shine Tag Team Championship, she is also one-half of the Inspire Pro Twin Dragon Connection champions. Inspire is a very appropriate word for Thunder Rosa. That is her ultimate goal in professional wrestling. In an interview with Danny Stone of the Huffington Post UK, she discussed this further.
In her life before wrestling, she worked in a rehab facility. There she dealt with many young people who were depressed, hopeless, and directionless. She, too had become depressed over the loss of her job and decided to take up wrestling. This would be the way for her to find a new direction in her life.
One can't argue it hasn't worked out well for her. She's been able to travel the world and spread her message of light. Now she'll also be able to explore the character of Kobra Moon further within the confines of WOW. You can watch Kobra Moon and the other Superheroes of WOW on AXS TV starting on January 18th.