"Change the world." For the past few years, this moniker has become synonymous with one Kenny Omega. To bring change to an industry that has existed since the 19th century, undergoing various shifts and evolutions. Since then is nothing short of a tall order. If Omega's history from the independents to developmental to all around the world have shown, though, it's that the newly announced EVP of All Elite Wrestling is up for the challenge.
Though Omega started as an ice hockey player in his formative years, he would become involved in pro wrestling. He started training with Top Rope Championship Wrestling, located in Omega's home city of Winnipeg.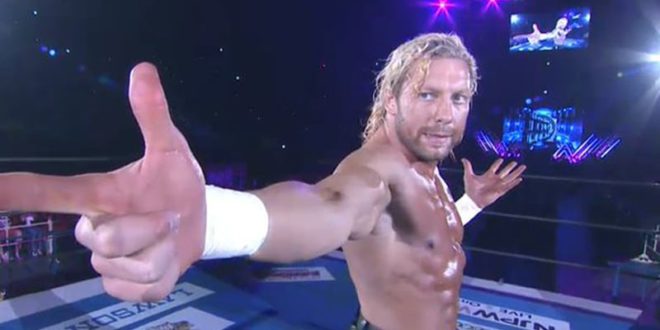 It was here that the Kenny Omega character was born, which started as something of a "chill surfer dude" before evolving into more of an avid gamer with a strong interest in Japanese media, the latter of which being closer to Omega's real-life personality.
Omega would go on to join Premiere Championship Wrestling, also located in Winnipeg. During this time, he made a name for himself in the promotion, becoming a hot wrestling commodity in the city by proxy. In September of 2003, Omega would win the PCW Heavyweight Championship, a title he would go on to hold 4 times in total.
He would also win the PCW Tag Team Championship twice, once with Rawskillz, who he feuded with earlier in his PCW run, and once with Chris Stevens. His first in the promotion ended in 2005, as he signed a developmental deal with WWE during the end of the year but would go on to make appearances in PCW in the future.
Kenny Omega

In late 2005, Omega started with Deep South Wrestling, WWE's developmental territory at the time. During his time in DSW, he would work with various aspiring talents, many of whom would move on to WWE's main roster, Mike Knox and Matt Striker included. Omega remained in DSW until late 2006, when he would request his release.
He was especially critical of Bill DeMott, stating that while he was effective at breaking talents down before building them back up, his training methods lacked an understanding of pro wrestling as a whole. He would eventually return to PCW.
After spending roughly one more year in PCW, Omega started working in various promotions around the country. Along with stints in independent promotions like Jersey All Pro Wrestling, Omega would find himself in Ring of Honor. This would be one of the promotions where the future Best Bout Machine would make a name for himself.
In 2008, he would tangle with the likes of Silus Young and Austin Aries, the latter being the reigning ROH World Champion at the time. It wouldn't be until approximately 8 years later that Omega would become a regular member of the ROH roster, with more experience and greater name-value under his belt.
As part of DDT
In 2008, Omega joined Dramatic Dream Team, a Japanese pro wrestling organization with a comedic flair. The way that Omega came to DDT was interesting, to say the least. Having become a huge fan of Kota Ibushi, with who he became close friends within the years to come, Omega recorded and shared videos of himself wrestling.
One thing led to another, and soon, Omega would join the promotion. Not only did he work with Ibushi, as he desired, but he would start to craft the eccentric personality that he would become known by.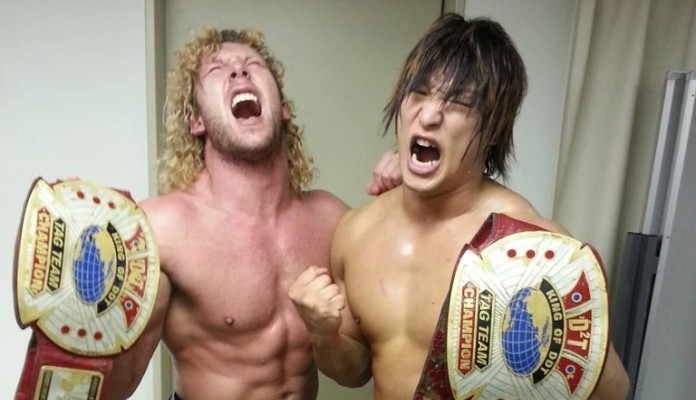 During his time in DDT, which lasted until 2014, Omega would win a host of titles, including the KO-D Openweight Championship one time and Tag Team Championship three times, the latter of which he won with Ibushi twice. Perhaps what he was best known by, in DDT, was the match he had in 2011, which pitted him against a nine-year-old girl named Haruka.
Despite the obvious differences in physical stature, Omega wrestled Haruka as he would most other competitors. Despite a bemused crowd reaction at the time, the match in question seemed to divide wrestling fans, competitors, and established names in the industry alike.
'The Match'
The match in question spread like wildfire online, publicity ranging from positive to negative. Along with Omega receiving death threats for the match in question, he was heavily criticized by names such as Jim Cornette, who said that Omega should have been banned from the wrestling business for squaring off with a child.
Other names in wrestling, including Mick Foley, enjoyed the match, praising Omega's work. Whether the match was good is a matter of taste, but it can't be denied that it put more eyes on Omega.
Omega would make a bigger name for himself in Pro Wrestling Guerrilla, where he debuted in 2008. The aforementioned video he recorded for DDT spread across the wrestling world; keep in mind that this was when social media, as we know it today, was in its infancy. In any event, the video was seen by the right people in PWG, sparking their interest enough to bring him in.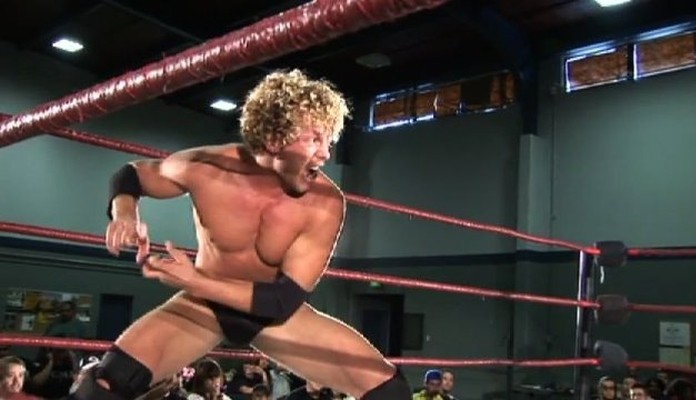 He participated in that year's Battle of Los Angeles tournament, which he was eliminated from in the first round. The following year, Omega entered the promotion's tag team scene, partnering with Chuck Taylor. As the team was known as The Men of Low Moral Fiber, Omega, and Taylor competed in the 2009 Dynamite Duumvirate Tag Team Title Tournament, which The Young Bucks ultimately won.
He competed in his second BOLA tournament that year, defeating the likes of Kevin Steen and Roderick Strong, before winning not only said tournament but the vacant PWG World Championship. His victory was tarnished, though, as he was attacked by The Young Bucks and Brian Kendrick soon after.
 Kenny Omega – Joining New Japan Pro Wrestling
In 2010, Kenny Omega made his debut in New Japan Pro Wrestling, which was where he saw the lion's share of his success in the wrestling industry. He debuted alongside Ibushi as the Golden Lovers but would soon enter a singles competition in the Best of the Super Juniors tournament later that year. Despite coming up short, he was granted a shot at the IWGP Junior Heavyweight Championship. Prince Devitt held the title. Once again, Omega failed to secure the victory.
In October, at Destruction '10, Omega and Ibushi would defeat Apollo 55. This was the team of Devitt and Ryusuke Taguchi to win the IWGP Junior Heavyweight Tag Team Championship. They would successfully defend the title throughout the rest of the year.
They were finally unseated in January of 2011 by Apollo 55 at the Fantastica Mania event. Kenny Omega would compete in that year's Best of the Super Juniors tournament, but he finished third in his block despite another strong showing.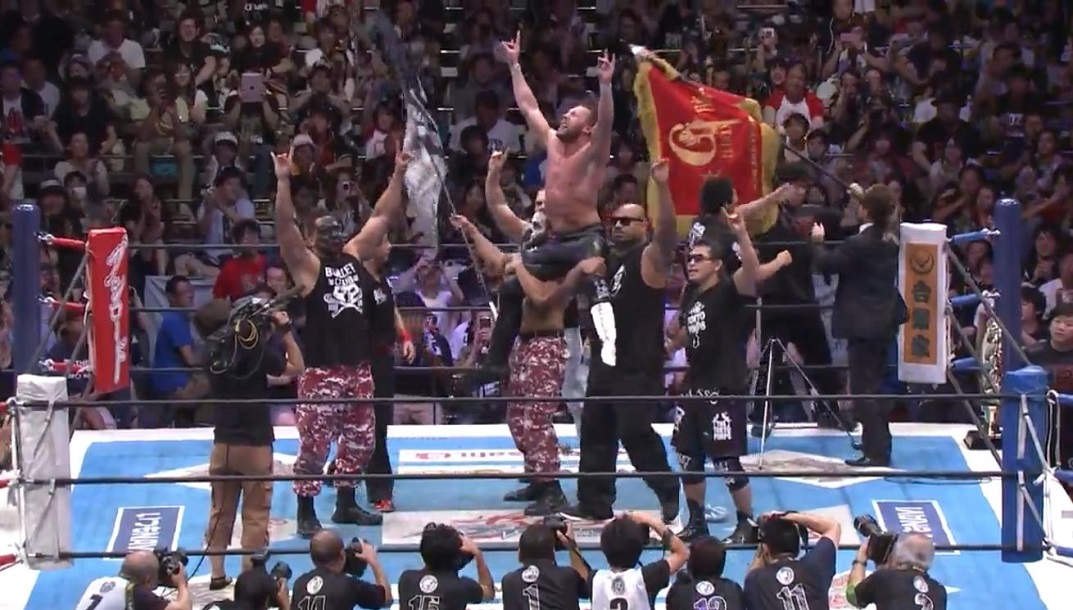 The Bullet Club
2013 was notable in that Kenny Omega first encountered Bullet Club. On the cusp of winning that year's Best of the Super Juniors semifinals, against Devitt. The interference of the stable in question cost Omega the match. It would seem like this interference changed something in the noble, valiant Omega, as he showed a more nefarious side in 2014.
At that year's Power Struggle event, Kenny Omega revealed that he was the newest member of the Bullet Club. Not only did his demeanor become more eccentric, but he became less fan-focused, speaking in English instead of Japanese, the latter of which he is fluent. As "The Cleaner," Omega would often come to the ring with a broom or mop. A literal take on the nickname.