"It was new to me … It was something new and different, I guess you could say. I don't believe in the last couple of years; anyone has made headlines like that.."

– Joe Gacy on his emergence in NXT

It isn't often someone is able to embrace their past while trying to create a future. In the case of Joseph Ruby, he has managed to take the most violent and brutal initiations in wrestling to become a key figure in the WWE's NXT. Joe Gacy has curated a character that has walked the tightrope of eerie and profound all at the same time.

But the person we see today isn't like the man that first walked into Combat Zone Wrestling in 2017. CZW was known for the blood and guts that the company often had their talent spill for the enjoyment of their fans. But in order to know more about the man known as. Joe Gacy we need to look at birth into bloodshed.
Gacy would first compete in CZW as a part of their Once in a Lifetime event. His debut came about as Joey Janela and Lio Rush match. As Rush and Janela were being introduced, Gacy came in and headbutted the ring announcer at the time, Larry Legend. Gacy would criticize the direction of the promotion at the time and but the unassuming Legend through barbed wire.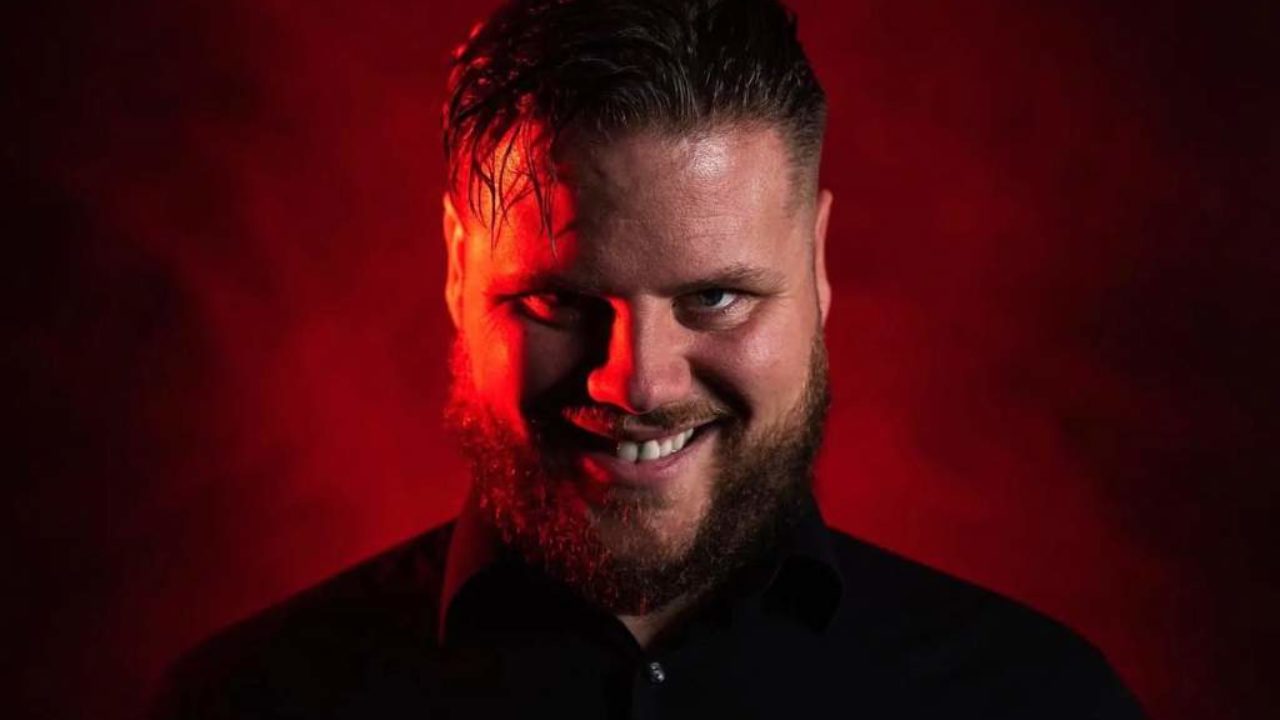 Joe Gacy – Embrace The Suffering
This would lead to Gacy's on-air firing, but it wouldn't keep him from returning back to a CZW arena. Gacy would return a month later in pursuit of Swerve Strickland's title at Down with the Sickness. The following month in an attempt to gain reinstatement, a masked man approached fellow CZW wrestler Kit Osbourne to align with him.
We weren't aware of who it was and later found out after Osbourne refuse to join this masked man that they were abducted and reappeared later on in the evening. The belief was that it was Gacy under the mask, and he had threatened to curb stomp Osbourne onto a chair unless Matt Tremont had reinstated 'him' and was granted a title opportunity at their following event.
Strickland said to Tremont to reinstate the masked man, and the proposal was accepted. But Osbourne was still curb-stomped onto the chair.
After Osbourne was curb stomped it was Joe Gacy that ran from the back and was not the man under the mask. That distinction would go to Dan Berry, who, along with Joe Gacy and Matthew Palmer who actually was another man whose identity was hidden and curbstomped. Kit Osbourne came together to form the faction F.E.A.R.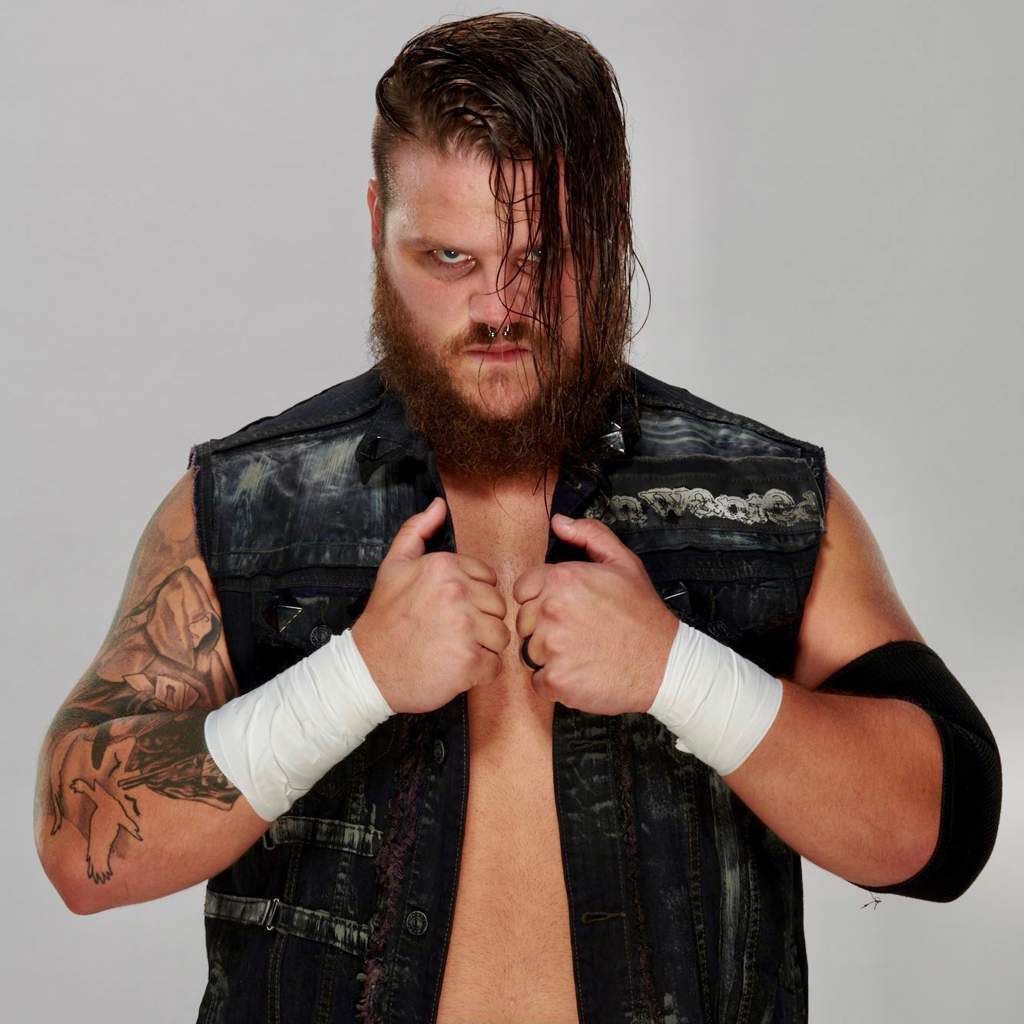 F.E.A.R
Over the next couple of years, F.E.A.R was a prominant a faction in CZW as any group there. Led by Joe Gacy, the group had all the telltale signs of the contingent that cared less about doing the right thing and simply doing anything they wanted to.
While names such as Matthew Palmer and Dan Berry have earned names for themselves on the independent circuit, it has been the likes of Alex Reynolds in AEW that fans have equally become familiar with over the past couple of years.
During this time, Gacy was subjected to some of the most brutal and punishing matches in CZW and death match history. He has even been put through a burning pane of glass at one point. Whether it was as part of their Cage of Death or being thrown off a scaffold onto a table with a pane of glass resting on it, Gacy has the battle scars to prove that he has bled for what he loves.
Throughout his time in CZW, Gacy has been a three-time world champion and a wired champion. But his time in the promotion was synonymous with being part of a group that was strong in numbers.
The problem was that there could come a time where allegiances come to an end, and the men you had once walked with were no longer going to be there to walk with you. Or, in Joe Gacy's case, he would no longer be there to walk with them.
By the time January 2019 came around, Gacy had hit a Liger Bomb on Alex Reynolds which spelled the end of F.E.A.R. He has faced some of independent wrestling's most notable names that have gone on to achieve success in their own right.
Gacy's time was spent as either a heel or a face, but it was the betrayal he faced as a face shaped who he was going to become. To walk with these men, along with the likes of Sami Callihan and Jon Moxley, Gacy's learning curve while there couldn't have been better timed.
Whether it Reynolds or Jonathan Gresham, John Silver or Anthony Greene. It hadn't mattered who it was; Gacy showed versatility as not someone that would spill his own blood to pick up a win but spill the blood of others to ensure he did win.
Joe Gacy EVOLVES
After he left CZW, Gacy began to compete for Gabe Sapolsky's EVOLVE promotion. Over the course of a couple of years, Gacy would form new allegiances with men that have made names for themselves as well. At Evolve 122, Gacy would join Shane Strickland, Colby Corino, and Eddie Kingston to assemble a group known as The Unwanted.
In fact, Kingston and Gacy would team up to defeat Angelo Dawkins and Montel Ford, who were the Evolve Tag Team Champions. Gacy and Kingston were a competitive duo in Evolve. They defeated The Work Horsemen tandem of JD Drake and Anthony Henry. At Evolve 129, Kingston and Gacy defeated Anthony Greene and Curt Stallion to continue their winning ways.
Gacy's grade ability to lose in the most memorable ways were always a spectacle to see. One instance of this would be when Gacy and Kingston were defeated by Barbatunde and AR Fox. Fox hit a coast-to-coast on Gacy, and Fox's tag team partner Leon Ruff hit a 450 on him to make the cover for the three count and the win.
But even in defeat, Gacy wouldn't take that lying down. After the match, Gacy and Kingston would beat down the winners in Ruff and AR Fox, showcasing their dominance. Although they would lose the Evolve Tag Team Championships, Gacy would only continue to improve as an in-ring talent to go along with his strong character development.
After Evolve closed its doors, Joe Gacy, along with five other members on their roster, were signed to the WWE. So after reporting to their performance center, the rest, as they say, is history. Joe Gacy's initial character walked the line of either being someone to cancel culture to an extreme left-wing activist that doesn't seem to be one that can be trusted.
Joe Gacy – Break On Through To The Otherside
In fact, it was so extreme that his debut segment with NXT was removed by the WWE as it came across as male privilege, immediately pushing the envelope at a time when equality was far behind.
Gacy has over a decade and a half, and during that time, he has quietly worked to establish himself in the ring. From his debut as part of the Chris Cash Memorial Scholarship Tryout, Joe Gacy has grinded out a career for himself that is making those that are skeptical of themselves in succeeding to not look any further than Joe Gacy. A man that became a picture of F.E.A.R while spilling blood in the process.