"I was Handsome Jimmy (Valiant) in the '60s and the '70s, I was a bad cat, man. I strutted around and was one of the first blonds with a good body…When I went into the Carolinas in the '80s I looked around and saw all the pretty boy blonds.
"You know (Ric) Flair was there just getting going and Buddy Landel was just getting going, so there was a lot of those kids that already did that. So I reinvented myself, and you have to continue and have a long career like I did. So I threw away my razor and grew a long beard and started coming out to music…dancing down the aisles…hugging people, kissing people.
I kissed everybody, men, women, children, grandpa, grandma, green, black, blue, it didn't matter, I kissed everybody. Nobody did that, so this was different…I just reinvented myself and took me until I retired 20 years later. – Jimmy Valiant on his transition from Handsome to the Boogie Woogie Man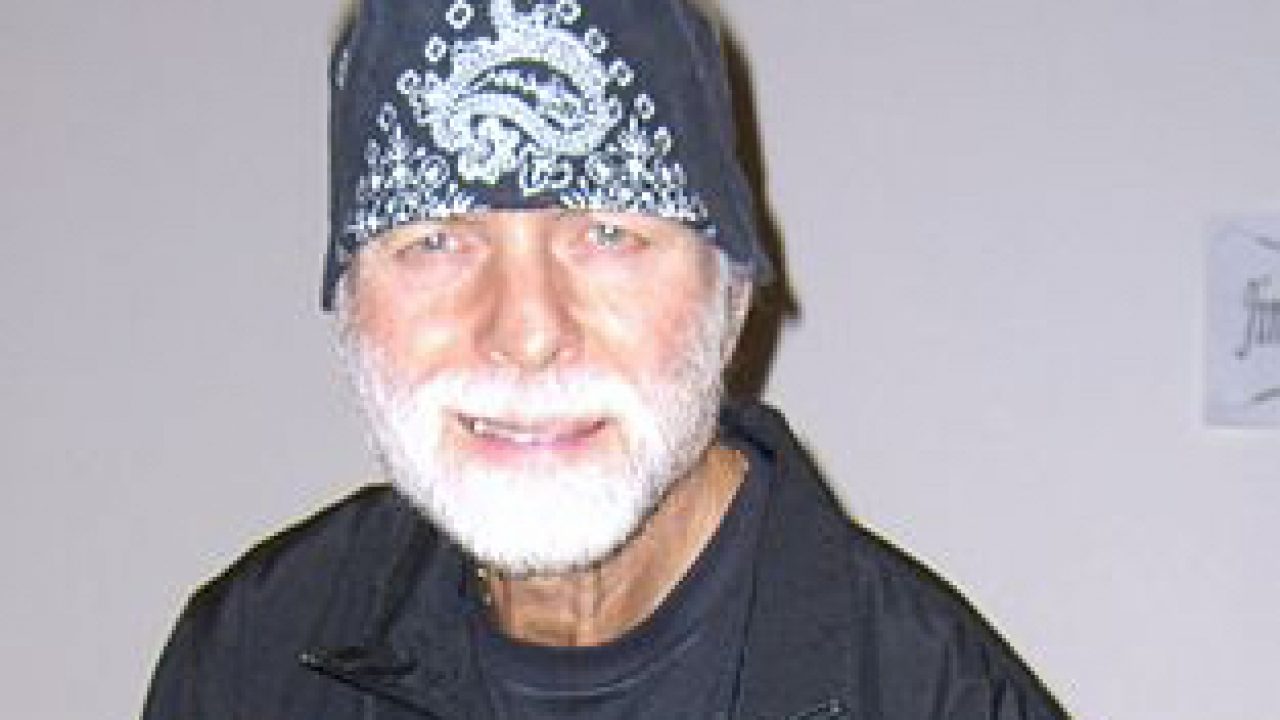 We were huge fans but had access to one hour of programming a week, perhaps two, local promotions featuring some International talent, and the occasional cameo by a major star usually ahead of a gala in a large venue such as the Forum or Maple Leaf Gardens.
Just as you heard stories about snow days never occurring and 11-kilometer treks to play pond hockey, you realize that being a wrestling fan several decades ago required considerable effort. I think back to being in the seventh grade. When recess came around we were torn between playing Champ or, pouring over wrestling magazines to follow the art form's latest trends and to discover new talent that came nowhere near your home territory.
We would familiarize ourselves with the featured performers by reading the articles about them and of course reading the back section where you could find results of shows from all over the world. We examined the results like baseball boxscores and then imagined the action in our mind's eye.
Can you imagine, saving your allowance or chore money then having to walk ten minutes to the candy store, leaf through the four or five wrestling publications that were around, and choose the one with the best content. Then, the double challenge, there were also hockey magazines, baseball cards, and even candy apples.
We all had our list of unseen favorites and for yours truly, Jimmy Valiant was at the top of my list. Being a fan of the handsome one was pretty cool because he was not a top 5 megastar but a guy who could light up a semi-final match in any venue on the continent. Every now and then, you could catch Valiant on local TV but on programming originating from elsewhere. I will definitely discuss that point in detail but let's do an overview of Valiant's life and career.
Valiant was born to humble roots in a small Tennesse town known as Tullahoma back in August of 1942. His family left the Volunteer State and moved to Indiana. In 1961, Valiant graduated high school, got married, and decided to enter the Molars barber college in Chicago. While "cutting n struttin" did not figure into his long-term plans, Barber school opened doors that would later open a series thereof.
Jimmy Valiant | Seven Decades Of Showmanship
While learning his trade, Valiant took on side gigs in various gyms and studios. He even found the time to become a State certified Physiotherapist. A while back, Seth Rollins cut an epic promo on the theme of becoming the architect of your own success. I have borrowed that phrase dozens of times in greeting cards to loved ones and in the virtual Adobe rooms, I teach in.
Valiant, to his credit, brought it to life by working hard, working well, and climbing the ladder of success. He was offered the chance to train to become a wrestler and made his in-ring debut on May 5th, 1964 in Chicago's WWA, a burgeoning promotion featuring the likes of Baron Von Raschke, Wilbur Snyder, Dick the Bruiser, Bobby Heenan, and Pampero Firpo.
Valiant debuted as a tag team specialist and impressed the powers that be across the Mid West. He was by such iconic promoters as Ed Farhat, a.k.a, The Shiek, Vern Gagné, and Sam Muchnick.
There were new heights to attain, no curtailing the cream that rises to the top. Valiant took up residence in Tulsa where he worked with Lenny McQuirk. From there, the hot spot of Dallas with the legendary Von Erich family. It was deep in the heart of Texas that he was given the name Valiant and abandoned the Valentine name he began within 1964
Valiant did not just move around aimlessly nor with temerity. He learned from the best and incorporated these lessons into pulling off some of the best character portrayals in the game.
There was one further rung to climb, the North East. Vince McMahon Sr. saw big-time star power in Valiant so he signed him to the WWWF where he knew he could bring a buzz to MSG, in the same way, the GAG line of the Rangers or the Ringling Bros circus could.
He debuted as a face, Gentleman Jim Valiant but was made into a heel when he betrayed his tag team partner, Chief Jay Strongbow, everybody's favorite Sicilian kayfabe Indigenous superstar.
Gentleman Jim Valiant became Handsome Jimmy Valiant and he was teamed with a Kayfabe brother, Luscious Johnny Valiant who was born Pat Sullivan in Pittsburgh and was trained in Detroit by none other than Ed Farhat.
The team captured tag team gold in the WWWF of old by beating the team of Tony Garea and Dean Ho. The latter may be remembered by some old school fans as Dean Higuchi, wrestling out of Hawaii.
The Valiants gelled beautifully in the ring together and cut some amazing promos as well. The championship was also held in the W.W.A. This team was very much a hot commodity.
Then, the decision to move South was made to go work for  CWF and the NWA. Jimmy Valiant's best days were ahead of him as he would become a breakout solo star in the eighties. This was actually quite ironic because he was by far the quieter of the two brothers. Interesting sidebar, Jimmy and Johnny were in fact the very first tag team to be inducted into the then WWF Hall of Fame.
Jimmy though went solo adopting the noble personage of King James the 1st of wrestling. He was managed by Lord Alfred Hayes and was in a stable with The Bolsheviks, Chris Markov, and Nikolai Volkoff. Valiant did well with this schtick while not really breaking any ground with it.
Then, in an epiphany, Valiant reinvented himself as The Boogie Woogie Man and came to enjoy unprecedented success. One can look at the Boogie Woogie man as being the ancestral grandfather of Dude Love.
He wore outlandish beatnik-hippy-like attire In a similar style to early white rock and rollers, Jimmy Valiant perfected a speaking style meshing characteristics of Wolfman Jack and Muhammed Ali with a reliance on terms like "mercy" and "Daddy -O".Many would think he had the same diction coach as Dusty Rhodes.
At this juncture, specifically, the early eighties, entrance music was just starting to become an integral part of televised wrestling. Shows were becoming more entertainment-based with broader appeal. The notion of a mere professional wrestling exhibition would not cut it anymore. People were looking to be electrified and side Russian leg sweeps weren't enough to do the trick.
Entrance music was a novelty, Hulk Hogan for example brought the crowd to its feet with Survivor's Eye of the Tiger.
Manhattan Transfer meanwhile had a hit on their hands with The Boy From New York City. Released in 1980, it was a remake of the Tokens soul doo-wop hit of 1964.
The tune was used by Valiant as his entrance theme and week after week, the pop was incredible. I have been watching studio wrestling since I was in first grade and no single entrance theme elicited a more joyous and boisterous reaction. From 7-year-old African American kids to grandmothers straight out of the American Gothic Painting, no one remained in their seats!
The Boogie Woogie man tore up the eighties and was a major draw throughout the decade. His most notable feud was with Superstar Paul Jones and his Army. Jones was a very accomplished technical wrestler, mid to upper card. He used the Indian Deathlock as his finisher but then was forced to the sidelines owing to chronic back issues. Jones was an excellent performer.
On the mic, he was very surly and threatening in a Dan Lambert kind of way. Invariably, he wore outrageous costumes, usually military garb or an all-white tuxedo. We can confirm nor deny that he hung out with the Man from Glad.
Jones stable was the perfect foil for the Boogie Woogie Man. They had an ongoing clash of close to five years which is barely imaginable in this day and age of fickle fans and their short attention spans. The pinnacle of this program was the Great American Bash of 1986.
Valiant had an alliance with Pistol Pez Whatley. Then, a huge rift ensued. Valiant referred to Whatley as the best "black wrestler" in the world today. This caused Whatley to snap, attack Valiant in the middle of the interview and make a massive heel turn.
His name was changed to Shaska Whately, the ever-smiling Superstar became embittered with a huge chip on his shoulder. This confrontation was a hair vs hair match-up. The stipulation was that if Valiant won, he would get to shave Paul Jones's head!
As one would expect in a match of this nature, Valiant took home the winner's share of the purse and Paul Jones was often mistaken for Telly Savalas begging the question, "who loves ya, baby!".
Another classic plotline involving Valiant dealt with a masked alter ego of his known as Charlie Brown From Outta Town. Basically, Valiant in a mask. NWA announcers would always stress how we never see Valiant and Brown at the same time, why is that. Then, a very wise swerve, Valiant and Brown were interviewed together. A second performer was present under the mask who appears to be one of the Moondogs of Memphis wrestling fame.
Jimmy Valiant continued to wrestle in the nineties but at that time, time had clearly caught up with him. He claims to have driven four million miles throughout his career and often wrestled 365 days a year, sometimes even twice on Saturdays and Sundays.
The Jimmy Valiant of the nineties appeared in second-tier promotions like the ICW and even the UWF. While still charismatic and porting his ZZ Top-like beard, he lost a tremendous amount of muscle. His limbs were like asparagus, his chest like a carved turkey. Quite a bit of his snap was gone as well, his punches were weak and loopy, there comes a time when even the best have played their aces.
Not helping matters was the fact that many ICW and UWF tapings were held before very sparse crowds. It is hard to get a buzz from a high school gym filled to perhaps one-third of its capacity.
A step backward but a nice leap forward as well. In September of 1992 Valiant opened up a wrestling school that is now thirty years old and thriving. The school known as Boogie's Wrestling Camp, located in Shawsville, Virginia, has produced many a fine pro including Hangman Adam Page. Check out if you will, Valiant's homage to the champ from his official website Boogie Jam Online.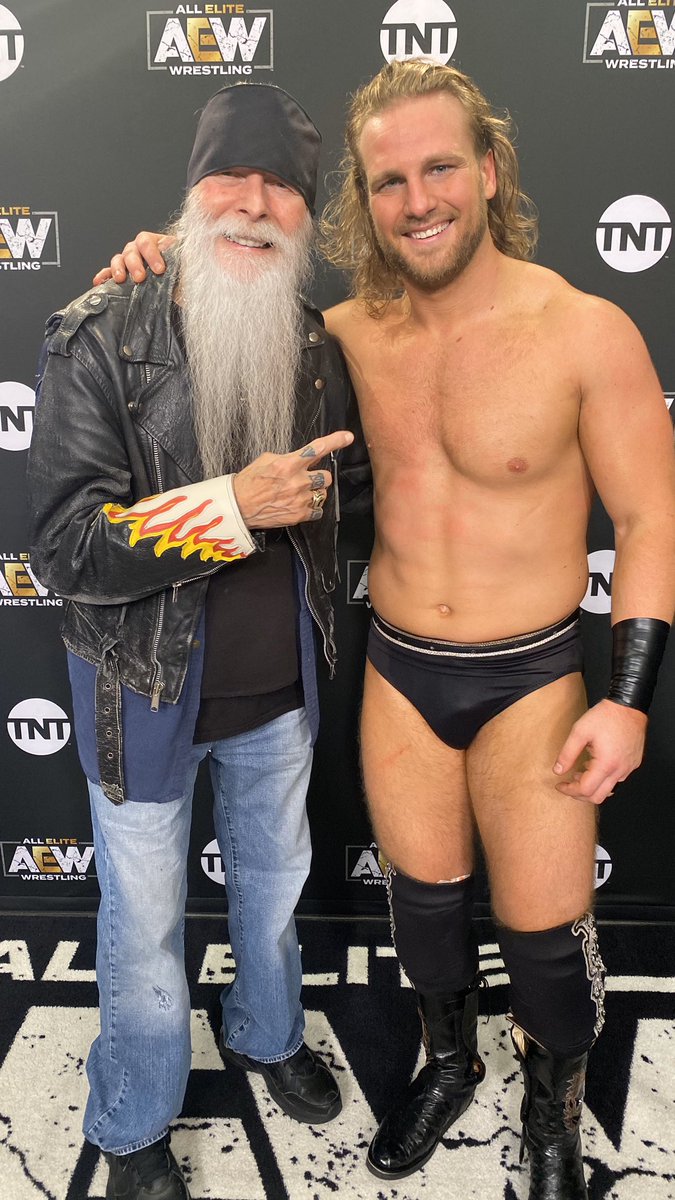 Valiant wrestled his last match in July of 2021. Here is a great quote from Valiant published six months ago today:
"It's just a blessing. But I was very fortunate to do this and to live my dream. And now almost 60 years later that I am retiring, and what I'm going to do now is just want to be a goodwill ambassador, not only for our camp and for the kids, because it's their turn to live their dream,"
said Valiant. Source WDBJ news July 26th, 2021.
One can only speculate as to how many dreams Valiant will help fulfill. There is no denying that Jimmy Valiant has electrified a wide fan base over his ten thousand match career and has done more than anybody to make entrance music into an integral part of wrestling shows. Valiant had a mass appeal crossing all demographics. His efforts in reaching out were more than fruitful.
Quoting Lord Alfred from his 1982 promo "Sometimes someone comes around who stands head and shoulders above everybody else in his profession." In terms of connecting with the crowd, Valiant had no peers.
I for one have little hesitation in bestowing such accolades on "The Boy From New York City."