On Tuesday, September 15th, veteran wrestler Gerald "Jerry" Brown visited his daughter. Hours later, his son found him dead in the trailer where he lived. Brown's former tag team partner, Ron McFarlane, broke the news on Facebook later that day. In a phone interview with Slam Wrestling, McFarlane divulged that Brown's health had been declining. Six months prior, doctors told Brown that his heart was failing and there was nothing more they could do.
Jerry Brown debuted in the late 1960s, working mostly in Missouri, Arkansas, and Oklahoma. He started teaming with "Dandy" Jack Donovan in 1969, but that pairing met its end the following year when Donovan broke his ankle. This left promoter Bill Watts to find a replacement, eventually settling on Dale Hey, an enhancement talent from the AWA.
Hey, better known as Buddy Roberts, had blond hair and worked a gimmick very similar to Gorgeous George. Brown followed suit, dying his hair blond and taking on the effeminate mannerisms.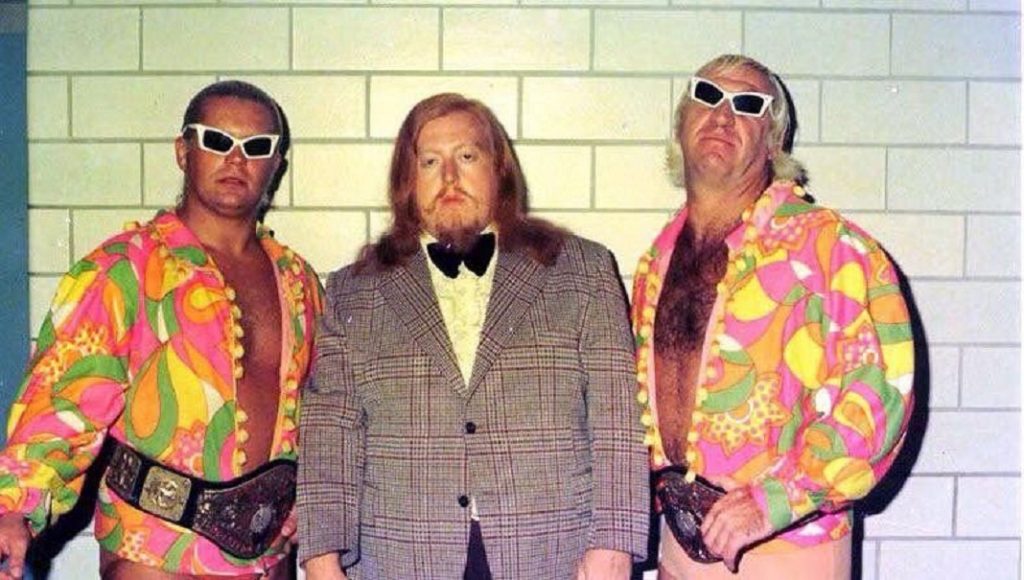 Jerry Brown Passes Away
The duo settled on "The Hollywood Blonds" as a team name, and from their formation in 1970 to their breakup in 1977, they would be one of the top tag teams in North America. With Sir Oliver Humperdink by their side, The Hollywood Blonds held championships from the Tri-State area to Florida, to Montreal, to Tokyo. The Hollywood Blonds faced teams like Dick Slater & Toru Tanaka, Dino Bravo & Tim Woods, and even Antonio Inoki & Seiji Sakaguchi.
In 1978, after nearly a decade of tag team dominance, Brown and Roberts parted ways. Roberts went on to form the illustrious Fabulous Freebirds with Michael Hayes and Terry Gordy, while Brown returned to singles competition. Brown would continue this way until 1982, when Dory Funk, Jr saw him teaming with Ron McFarlane.
Funk told the duo they could be of use in the Florida territory, and both men leaped at the opportunity. When they arrived at CWF, they were given striped convict jumpsuits and striped masks to hide their faces. This gimmick would prove most difficult for them as they wrestled in the sweltering summer heat under full-body gear. While the duo made good money, they seemed like just another tag team. Brown continued wrestling in the central states as a veteran hand until 1984.
Once His Career Ended

Following his wrestling career, Brown tried his hand at promoting briefly before becoming a bouncer and eventually a bartender. Gerald never looked back on wrestling and became estranged from his colleagues for many years. He reunited with Roberts and Humperdink the following year for the Mid-Atlantic Fan Fest.
Gerald "Jerry" Brown is survived by his five children, Penny, Bridgette, Mark, Rex, and Roxanne, and their extended families. As of Sept. 17th, no funeral arrangements have been announced.