Jay White has quickly risen to prominence in the wrestling world ever since his return from an excursion in NJPW. He is one of the most trusted gaijins in Japan by being featured in storylines with some of the biggest stars of the company. He also has competed in many big matches and main events, making himself a top player in the company with his amazing promo work and wrestling skills. An old-school heel that has fit into a perfect role in New Japan.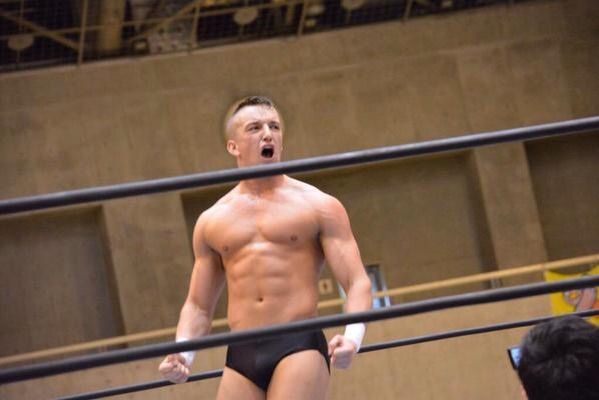 From A Shiv…
Jay White started his career at 23 years old under the training of UK Kid on February 19th, 2013, in which he wrestled for promotions such as All-Star Wrestling and Varsity Pro Wrestling. White would be presented with an opportunity of a lifetime when in early 2014, White was involved in a tag match with the current Bullet Club leader, Prince Devitt.
On that day, Devitt saw something special in the up-and-coming talent and gave him his card and told the young wrestler to keep in touch. This was White's fast track to the land of the rising sun
Jay White trained in the dojo until he made his debut as a young lion on January 30th, 2015, losing to Alex Shelley, but the losses helped him to develop a more strong style approach to wrestling with harder hits. He began to collect victories going into 2016, defeating fellow dojo ally, David Finlay.
His biggest match came on March 27
th
, 2016, when he faced the IWGP Intercontinental Champion at the time,
Kenny Omega
in a non-title match. This helped to display that even though he was still rusty in the ring, he had greatness built within him to be able to face off against some of the best wrestlers in the world and hold his own confidently.
Jay White was sent on an American excursion, having his final match at Dominion 2016 in a losing effort. He competed in Ring of Honor, facing off with many off their best stars such as Will Ospreay and Jay Briscoe. His biggest opportunity with the company came when he wrestled Christopher Daniels and Punishment Martinez in a triple threat for the ROH World Championship.
This showed how great of a wrestler Jay White could be in a work rate company like Ring of Honor, also making him comfortable as a main event player. This helped to prepare him for the CHAOS ahead.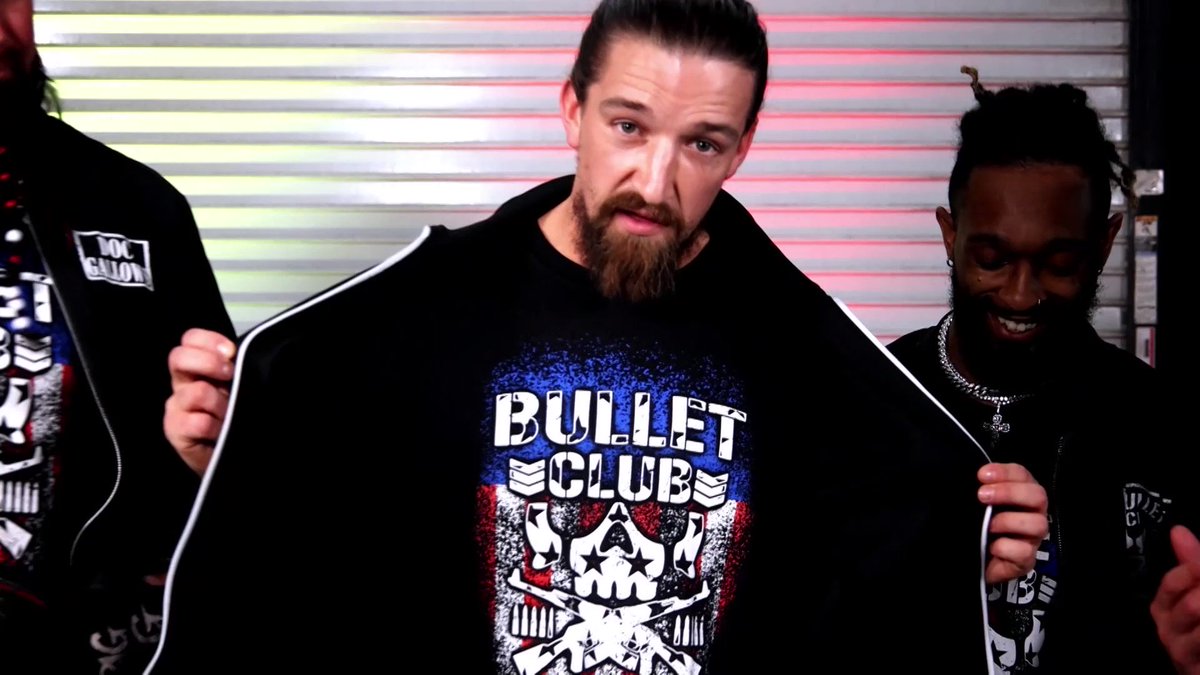 …To A Switchblade
Jay White returned to NJPW at Power Struggle 2017, coming with a new gimmick as The Switchblade, a dangerous and evil villain who was dead set on taking out the fan favorites. His first target was Hiroshi Tanahashi, who he attacked at the show to gain a match at Wrestle Kingdom 12 for the IWGP Intercontinental Championship, in which he lost, but his performance seemed to impress many, making him a high bid for many stables.
The first group looking to recruit was Bullet Club, which he seemed to accept at first, but placed the knife in the back of Omega and hitting his finisher, Blade Runner, making an enemy out of the rebellious group. This gave him a one-way ticket to an IWGP United States Championship match, scoring the upset victory over Kenny Omega at the second day of The New Beginning In Sapporo 2018.
With the huge championship victory, The Switchblade began to cement his legacy in NJPW. After his loss of the US title at the G1 Special In San Francisco to Juice Robinson, Jay White had a new mission: causing dissension in the ranks of CHAOS. He began by questioning the legitimacy of the leader, Kazuchika Okada. In adding insult to injury by earning a victory over The Rainmaker in G1 Climax 28 to show the fans that Okada's relaxed demeanor in mourning of the loss of the IWGP Heavyweight Championship to Kenny Omega at Dominion 2018 is damaging the faction.
After Okada unsuccessfully challenged for Hiroshi Tanahashi's briefcase for a world title match at Wrestle Kingdom 13, Jay White came in to lay out Tanahashi to stake his claim to the briefcase, which led to not only the betrayal of Okada orchestrated by the Switchblade but twisting the knife in the back by having Gedo (Okada's long time manager) strike The Rainmaker from behind and aligning with White.
At King Of Pro Wrestling 2018, Tanahashi retained his briefcase over Jay White and before the post-match beat down, Okada came in to make the save until the Bullet Club attacked Okada and showed their desire to have create the Switchblade Era with their new lead being Jay White, in which he accepted.
This led to a match at Wrestle Kingdom 13, in which Jay White got once another shock upset over Kazuchika Okada, which allowed him to stake his claim to the IWGP Heavyweight Championship that Tanahashi had recently won over Kenny Omega at Wrestle Kingdom 13.He collected another shock win on his resume when he defeated Hiroshi Tanahashi at New Beginning In Osaka 2019 for the top prize in NJPW.
Even though it was a short reign, lasting 54 days and losing for the first time to Okada with the title on the line, it showed that he had embraced being the foreign villain in New Japan and his run with the Bullet Club has helped to make him an outcast to the fans
Jay White – Becoming King Switch
Jay White still wanted to achieve the top prize in the company, but he also joined the race with Ibushi, Naito, and Okada to be the first wrestler to hold both the IWGP Heavyweight and Intercontinental Championship, and even though he lost the G1 Climax 29 final to Kota Ibushi, his victory over Tetsuya Naito in the B block of the same tournament, Jay white took his shot at the LIJ leader's Intercontinental title and did not miss when he won the belt on September 22nd, 2019 at Destruction in Kobe, giving White a free pass to the double title match at Wrestle Kingdom 14.
Even though he lost the IC title back to Naito on the first night of the January 4th show, the Switchblade began to gain momentum by beating Ibushi on the second night, but when the pandemic hit, it cut the legs of many wrestlers' great runs, but Jay White used his witty charisma to win over the hearts of the audience again in a villainous way.
In 2021, Jay White had his first Wrestle Kingdom main event in a losing effort versus Kota Ibushi, winning the NEVER Openweight Championship from Hiroshi Tanahashi at Wrestling Dontaku and using the title to create a name for himself over the American wrestling scene with a shock Impact Wrestling debut at Slammiversary 2021, title defences against guys such as David Finlay and Tomohiro Ishii and gaining his crown as a world-class villain with his new lineage as King Switch.
Jay White used this newly found popularity to have his best year in 2022, debuting in All Elite Wrestling to represent the Bullet Club by causing chaos for his business partner, Adam Cole. He used his US of Jay Open Challenge to gain some more knowledge on his wrestling ability with a variety of opponents to prepare for his next challenge.
He traveled to Japan for the first time in almost a year to challenge Okada to a match for the IWGP World Heavyweight Championship with an attack at Wrestling Dontaku to celebrate the 9th anniversary of the Bullet Club by doing what they do best: wreaking havoc of the fan favorites.
At Dominion 2022, King Switch gained a true throne when he defeated Okada for the championship, fulfilling his destiny of being the first man to be the first man to hold every single titles in NJPW and the fact that a gaijin gained this accolade shows the stab in the back to the fans of New Japan. A stab that was conducted by Switchblade, Jay White
Legacy
Jay White started off as an everyday young lion with a punk rock look and a bright future, so what helped to turn him into King Switch? He has amazing promo skills where he is able to have the confidence to use a scathing tone with an array of a vocabulary in order to show his hatred to anyone that claims to be 'the best' over him. It is a skill that is not seen nowadays, which is to show true hatred in a feud to create more hype for the upcoming match.
He has a very methodical style suited to the heel persona that he developed in Japan and America with the use of savage chops and working holds to wear down opponents and insulting the fans to keep a crowd invested for his opponent's fiery comebacks. Along with this, he has n excellent ability for counter-wrestling to create some unique comebacks to wrestling moves to show that he has the character work and wrestling ability to be a big star in any company.
He has the accolades to prove this withholding all the titles in NJPW to either further a storyline or add to the prestige, but every time, he has used the title to both add to the lineage of the championship and elevate himself as a top guy.
Jay White has come a long way from the man that was touring the UK independents to now being the top champion in New Japan, causing havoc all across the wresting world as a leader of an iconic faction being Bullet Club and impressing audiences with a counter-style wrestling approach, along with amazing confidence in his promo skills.
Recommended Matches
-White vs Will Ospreay – ROH/NJPW War Of The Worlds 2017, May 12th, 2017
-White vs Kenny Omega – NJPW New Beginning In Sapporo 2018, January 28th, 2018
-White vs Kazuchika Okada – ROH/NJPW G1 Supercard 2019, April 6th, 2019
-White vs Kota Ibushi – G1 Climax 29 Finals, August 12th, 2019
-White vs Tetsuya Naito – Wrestle Kingdom 14 (Night 1), January 4th, 2020
-White vs Hiroshi Tanahashi – Wrestling Dontaku 2021, May 3rd, 2021
-White vs Tomohiro Ishii – Battle In The Valley, November 13th, 2021
Jay White has earned the name 'King Switch' with his reign in the Switchblade Era, touring all kinds of wrestling promotions to allow the fans of wrestling to breathe with The Switchblade