This week's edition of Independent Wrestling Weekly for 01/23/23 highlights events taking place on either the weekend of January 27th-29th. Since restrictions have been lifted throughout the pandemic, countless independent wrestling promotions have been putting on tremendous cards that spotlight talent from all over the world.
Each week we will highlight four or five different promotions, their cards, where fans can access their shows, and if they are in the areas, even purchase tickets to their shows. This week we will look at St. Louis Anarchy, PCW ULTRA, Smash Wrestling, and Future Stars of Wrestling.
Links to each promotion's social media will be available for readers to explore as well. Here is this week's edition of Independent Wrestling Weekly.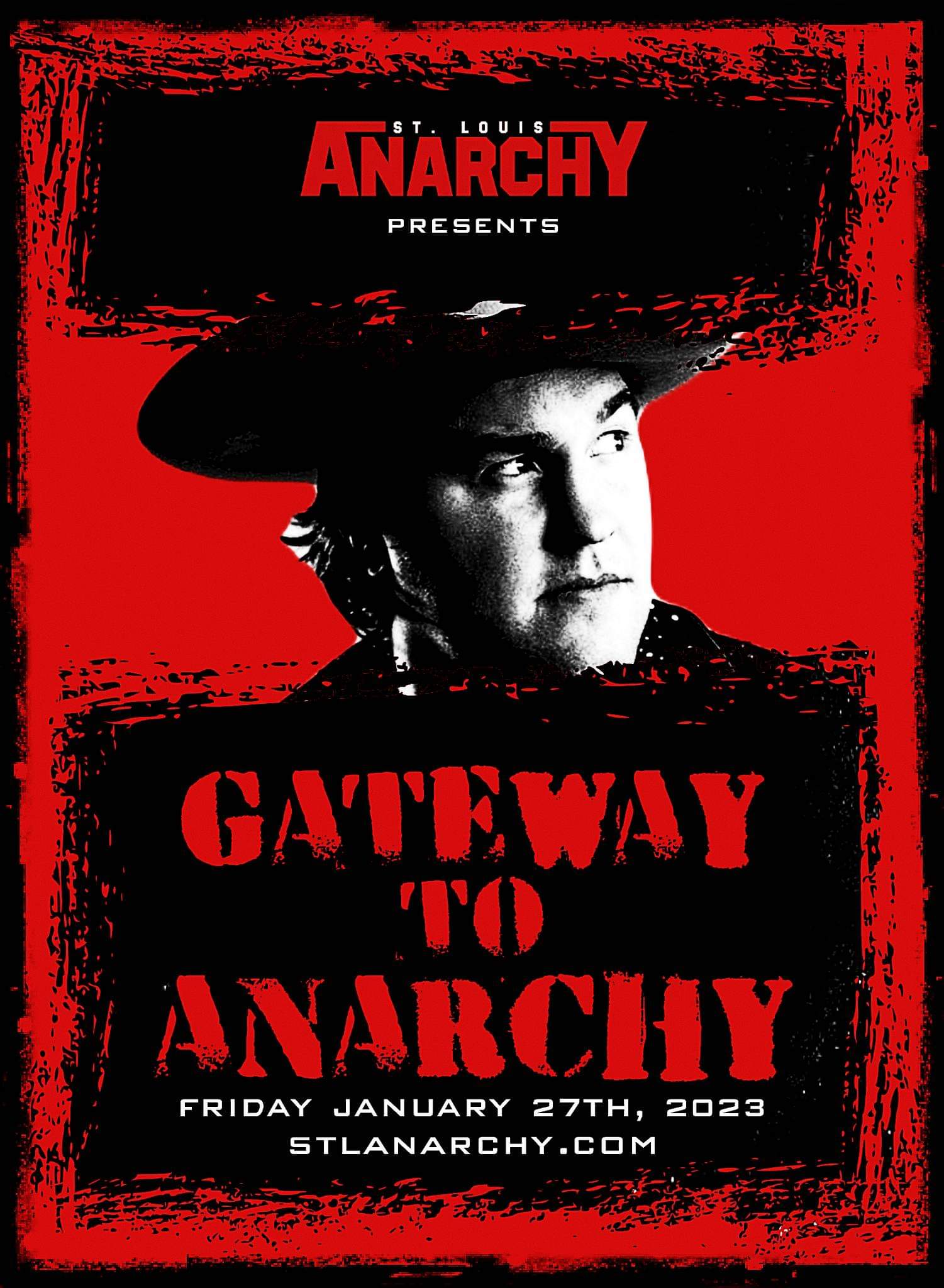 Independent Wrestling Weekly for 01/23/23
St. Louis Anarchy Presents Gateway to Anarchy
On Friday, January 27, 2023, St. Louis Anarchy presents Gateway to Anarchy in Alton, Illinois. The event airs live on IWTV and will have a wide array of matches from singles, tag, and multi-person matches. For the Gateway to Heritage Championship, Derek Neal faces former IWTV champion, Warhorse.
In other action, Davey Vega squares off against Thomas Shire, and for the Destination Championship, Christian Rose battles Kenny Alfonso. A fourth match will see an eight-person tag match involving KC Karrington, Moonshine Mantel, Kayla Kassidy, and Nick King doing battle with Billy McNeil, Austin Blackburn, Camaro Jackson, and Nikki Victory.
St. Louis Anarchy is part of the longstanding history that has emanated out of the state and city. It has resumed its place as a place talent wants to come to be and to be seen. The state and city's rich wrestling lineage is is great hands here with the promotion.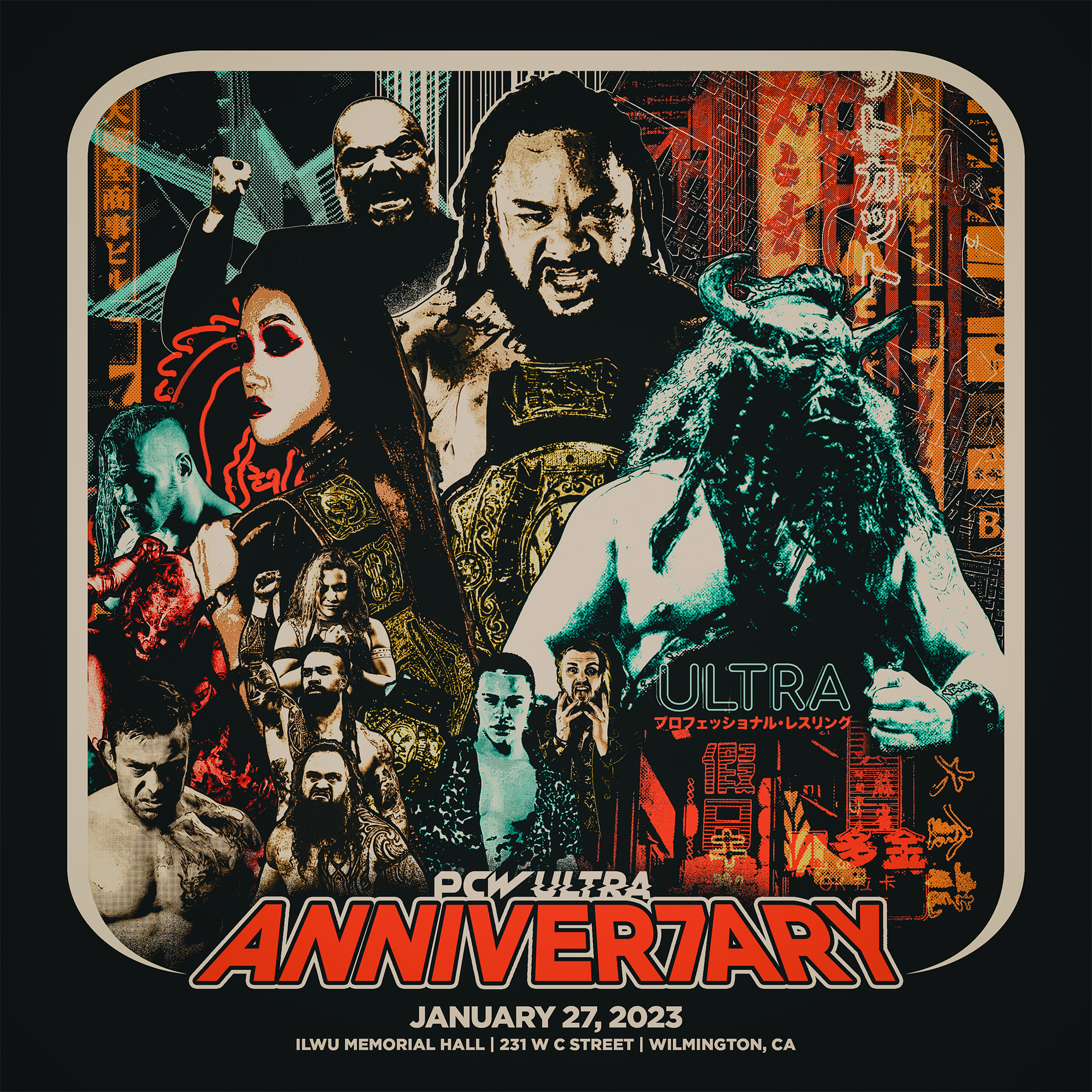 Independent Wrestling Weekly for 01/23/23
PCW ULTRA presents 7th Anniversary
On Friday, January 27th, PCW ULTRA presents its 7th Anniversary from the Ilwu Memorial Hall in Wilmington, California. The Southern West Coast promotion once again shows why SoCal's longstanding history of producing talent and excellent shows continues again on this night.
For the ULTRA Championship, champion Jacob Fatu with Josef Samuel by his side, battles Black Taurus. If any match has the makings of being a battle of hosses with agility and can tear the house down, it is this one. Taurus has made a name for himself in Mexico, but since joining The Decay in IMPACT Wrestling, fans have come to see how brutal this monster can be. The match could easily be the one people most seek out to watch if they can't live.
Also in action for the ULTRA Women's Championship, the highly in-demand and current champion Viva Van defends her title against top contender for the IMPACT Knockouts Championship, Masha Slamovich. Van has a busy weekend ahead as she is competing the following day for FSW. Fans of IMPACT and to those that have seen her on the indies know how dangerous Slamovich can be.
A third match on the card pits Davey Richards facing Ultralight Weight Champion Jai Vidal for his championship. Richards' career accomplishments speak for themself. So while he walks into PCW ULTRA with a wealth of experience, he isn't the champion. As they say to be the champion, you have to beat the champion first.
In other action, Hammerstone is on the card against Sinn Bodhi in a grudge match. PCW ULTRA's 7th Anniversary will prove to be a fun show that anyone in the Wilmington area would be sure to want to catch this show.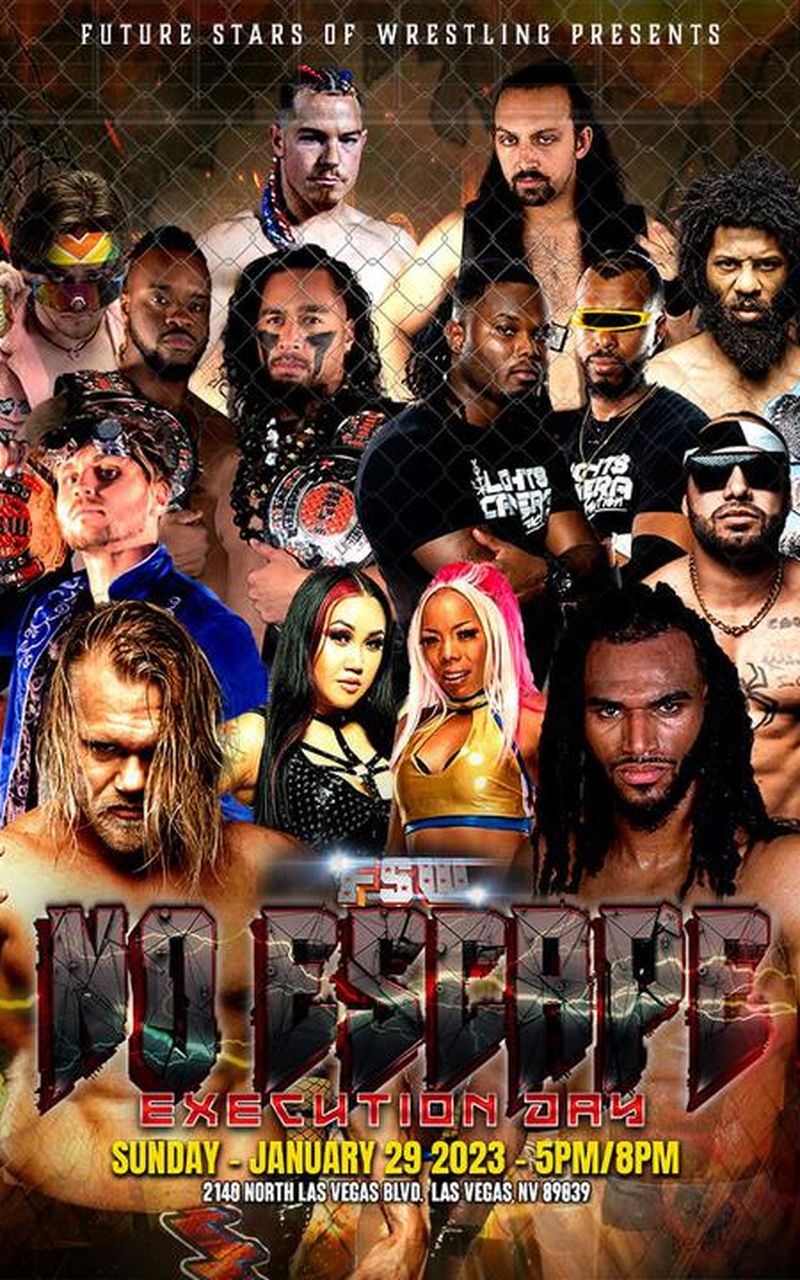 Independent Wrestling Weekly for 01/23/23
Future Stars of Wrestling Presents No Escape
On Sunday, January 29th, Future Stars of Wrestling presents No Escape Execution Day from Las Vegas, Nevada. In FSW's first big show of 2023 from the Silver Nugget Event Centre will air on FITE TV. While the card is subject to change, this show proves to have some stellar matches slated to take place. The event will feature THREE Cage matches.
It first begins with the Future Stars of Wrestling Heavyweight Championship being held in a Steel Cage Match. The champion Hammerstone defends his title against 'The Coldest Wrestler on the Planet' Ice Williams. Williams is a five-year pro coming out of Las Vegas, Nevada, by way of Long Beach, California. He presents a unique challenge for Hammerstone.
For the Women's Championship, also taking place in Steel Cage Match, champion Viva Van defends her title against Mazzerati. Boasting to be the only female with attitude, seven-year pro-Mazzerati is no stranger to FSW competing for the promotion on a few occasions in 2022. Will this be Mazzerati's time to shine or does Viva Van continue her dominance in FSW?
The third and final cage match of the night involves Nic Zander and Nick Bugatti battling in a No Escape Cage match. Also on the card in a 2 out of 3 falls bout, Gregory Sharpe faces Damian Drake for the Nevada State Championship.
In tag team action, TBD are defending their tag team titles against Lights Camera Faction and Matt Vandagriff battles Danny Limelight for the No Limits Championship. Be sure to take the time to watch this show this coming Saturday you won't be disappointed.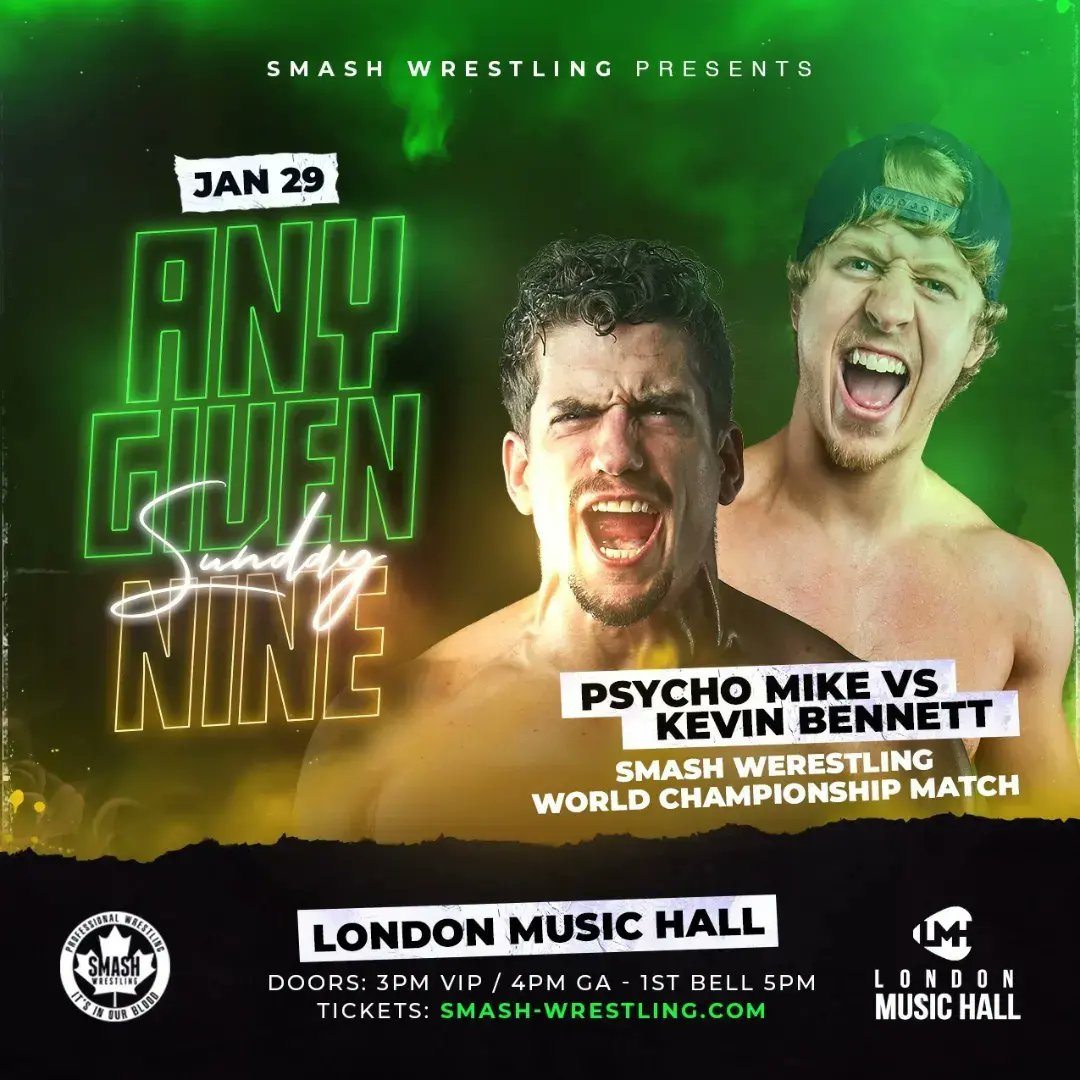 Independent Wrestling Weekly for 01/23/23
Smash Wrestling presents Any Given Sunday Nine.
On Saturday, January 28th, and Sunday, January 29th, Smash Wrestling Present Any Given Saturday Nine. The back-to-back shows from Toronto's Rec Room and London Music Hall bring together outstanding talent from North America and beyond.
The names featured on either card include Smash Wrestling Champion Kevin Bennett. Smash Wrestling favorites Psycho Mike and Brent Banks. One of the featured matches on the London, Ontario show includes Drago against Aero Star in a Lucha Libre Showcase.
Smash Wrestling Champion Kevin Bennett defends his title against Psycho Mike; Brent Banks battles former IMPACT Wrestling talent Jake Something and Japanese star Shigehiro Irie faces the United Kingdom's Charles Crowley.
The Saturday show features Aerostar and Drago battling Tabernak De Team; Psycho Mike faces Charles Crowley, Jody Threat battles Taylor Wilde, and a five-man battle between Vaughan Vertigo, Kevin Bennett, Jake Something, Bryce Hansen, and Carter Mason.
Smash Wrestling has once again retained steam as one of Canada's premier independent wrestling promotions. Owner Sebastian Suave has made a conscious effort to not only raise some of the presence of Ontario's premiere talent but with bringing in notable names that Smash Wrestling fans have come to call their own.
*****
Stay tuned to Pro Wrestling Post for this and additional stories from the wrestling world. Readers can rely on Pro Wrestling Post as their daily source for everything inside the squared circle. As a result, readers can expect daily news, history, and much more.
To visit Prestige Wrestling's official website, visit here. To visit St. Louis Anarchy's official website, visit here. Please visit Independent Wrestling Television's official website here to watch Gateway to Anarchy. To visit PCW ULTRA's official website, visit here and click here to access their on-demand service.

To visit Smash Wrestling's official website, visit here. 

Also, to watch Future of Wrestling on FITE TV, visit here, and click here to visit FSW's official website. Also, please visit FITE TV's official website to watch FSW's No Escape. FITE+ currently boasts 1000+ hours of live action each year. $4.99 a month/$49.99 a year with a 7-day Free Trial.