This week's IMPACT Wrestling for 3/17/22 has a stacked card as we continue to draw closer to Rebellion. We will see the newcomer Bhupinder Gujjar take on veteran Larry D this week. We will see Matt Taven of Honor No More take on the recently returning Josh Alexander. Bullet Club will be in action again as we see Jay White and Chris Bey take on the Motor City Machine Guns. We saw Alex Shelley also return recently to IMPACT Wrestling; now, he will rejoin Chris Sabin in action this week.
From the Knockouts Divison, we will see Deonna Purrazzo with another Champ Champ Challenge. She will be taking on Gisele Shaw and Lady Frost in a triple threat match. We will also see Rhino take on Steve Maclin this week. One thing is for sure chaos has ensued on each episode in recent weeks, and this will most likely not be any different.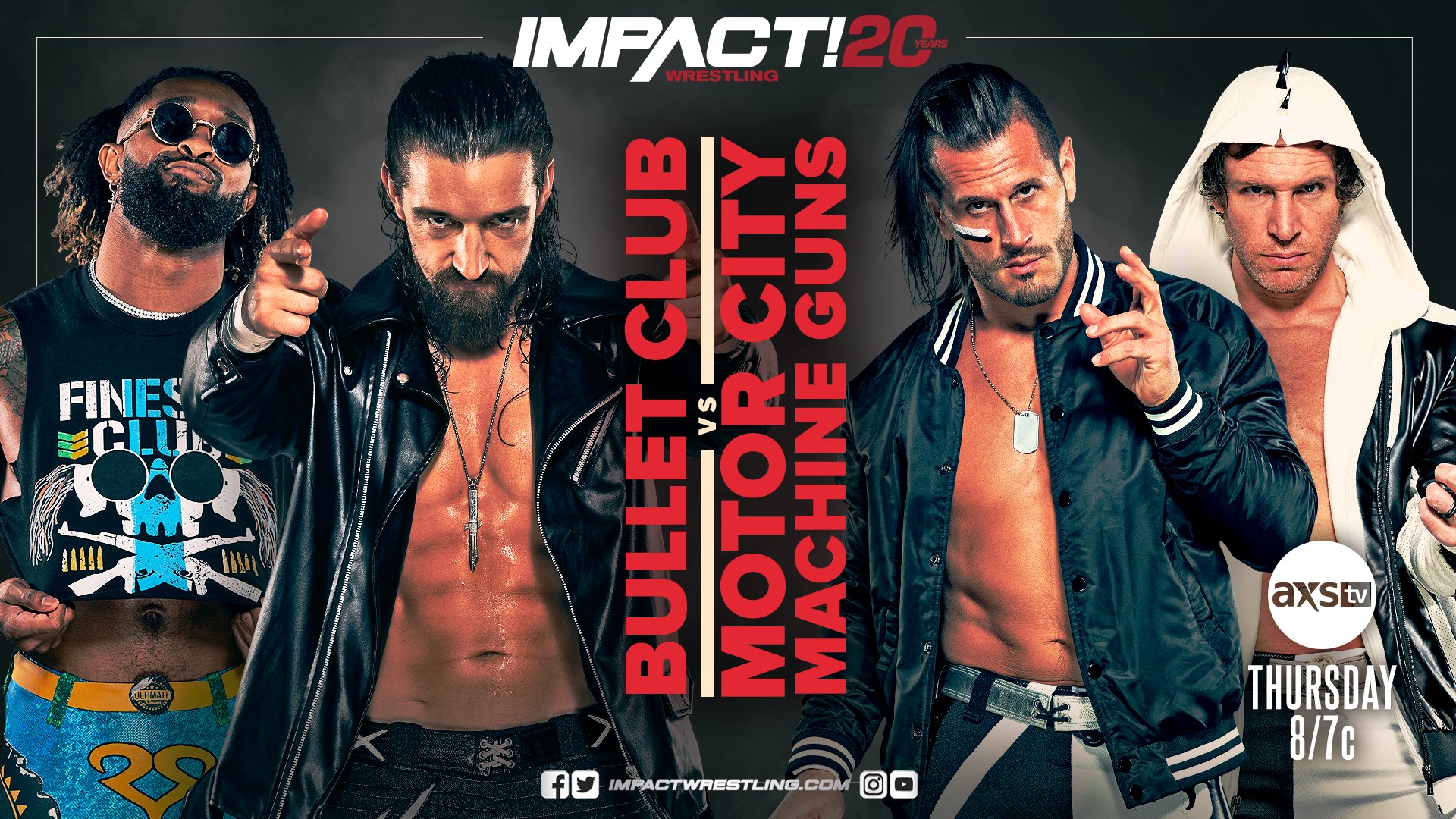 IMPACT Wrestling for 3/17/22
Motor City Machine Guns vs. The Bullet Club  (Chris Bey & Jay White)
This week we will see the Motor City Machine Guns reunite after Alex Shelley's recent return to IMPACT Wrestling. Motor City Machine Guns have been a top tag team in Impact for many years. Recently we saw Jay White take on Alex Shelley in solo action at Sacrifice. This week we will see Shelley back in tag team action, where he definitely excels with Chris Sabin.
Bullet Club has been creating quite a splash in Impact recently, and it will sure be interesting to see how Chris Bey and Jay White far against the veteran Motor City Machine Guns. Will this be the beginning of another run for the Motor City Machine Guns towards the IMPACT World Tag Team Championship? Will we see more matches unfold between Bullet Club and the Motor City Machine Guns? Time will tell.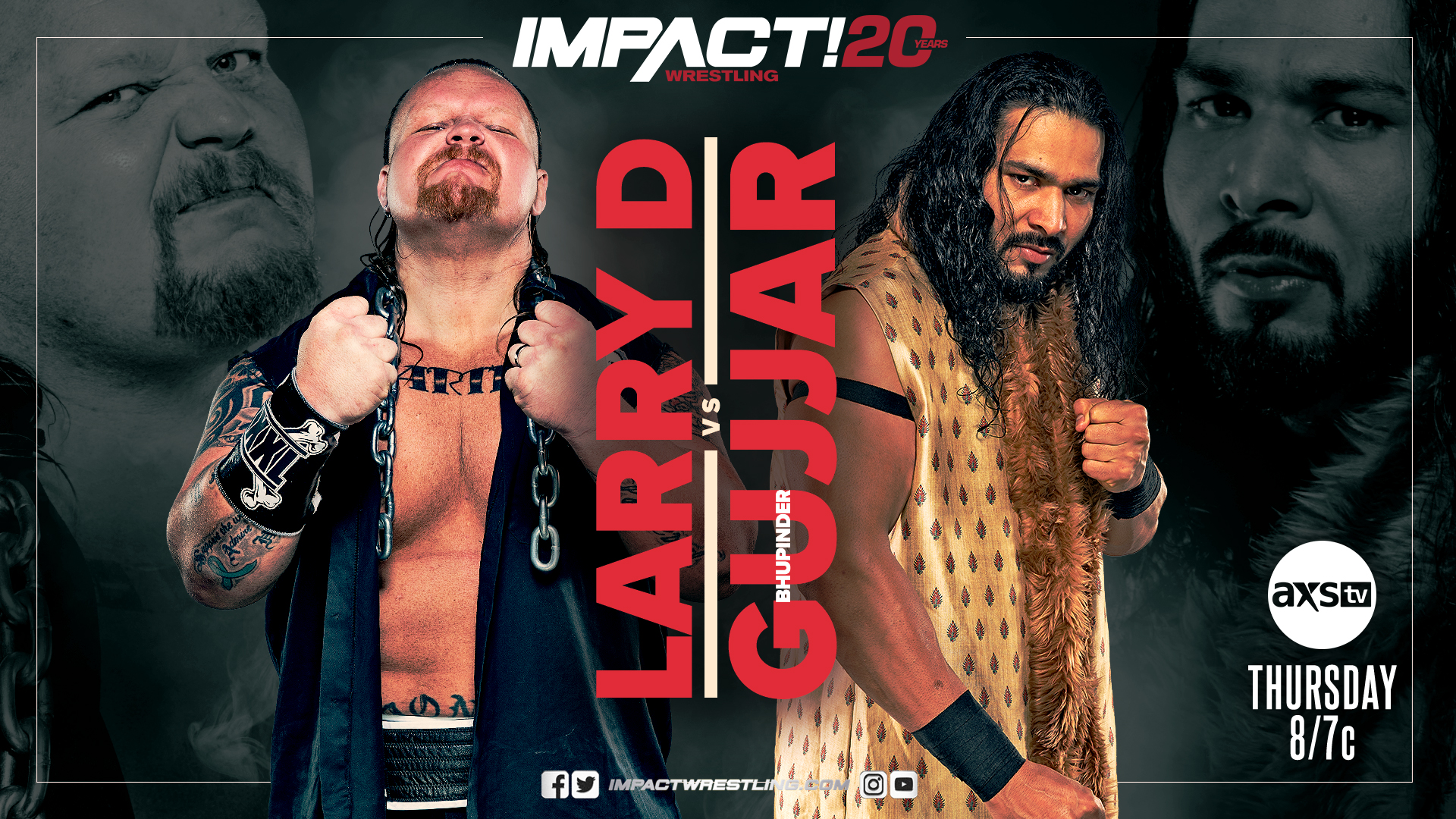 IMPACT Wrestling for 3/17/22
Bhupinder Gujjar vs. Larry D
Last week we saw Larry D reemerge after being less visible on IMPACT lately. He showed up during a backstage segment; Gia Miller was interviewing Bhupinder Gujjar, and they had a confrontation, which no doubt led to this match. Bhupinder is a relatively new face on IMPACT as he has only been with the company a little over a month at this point. On the other hand, Larry D is a veteran in the IMPACT locker room, so this will surely be an interesting matchup.
Bhupinder has been very impressive in his matches thus far with IMPACT and undoubtedly has proven that he has star power. On the other hand, Larry D has been in the business for quite a while and has had his share of success. Will Bhupinder's agility and strength give him the upper hand in this match? He is certainly looking to make a statement in IMPACT. A win over Larry D could help him on his way.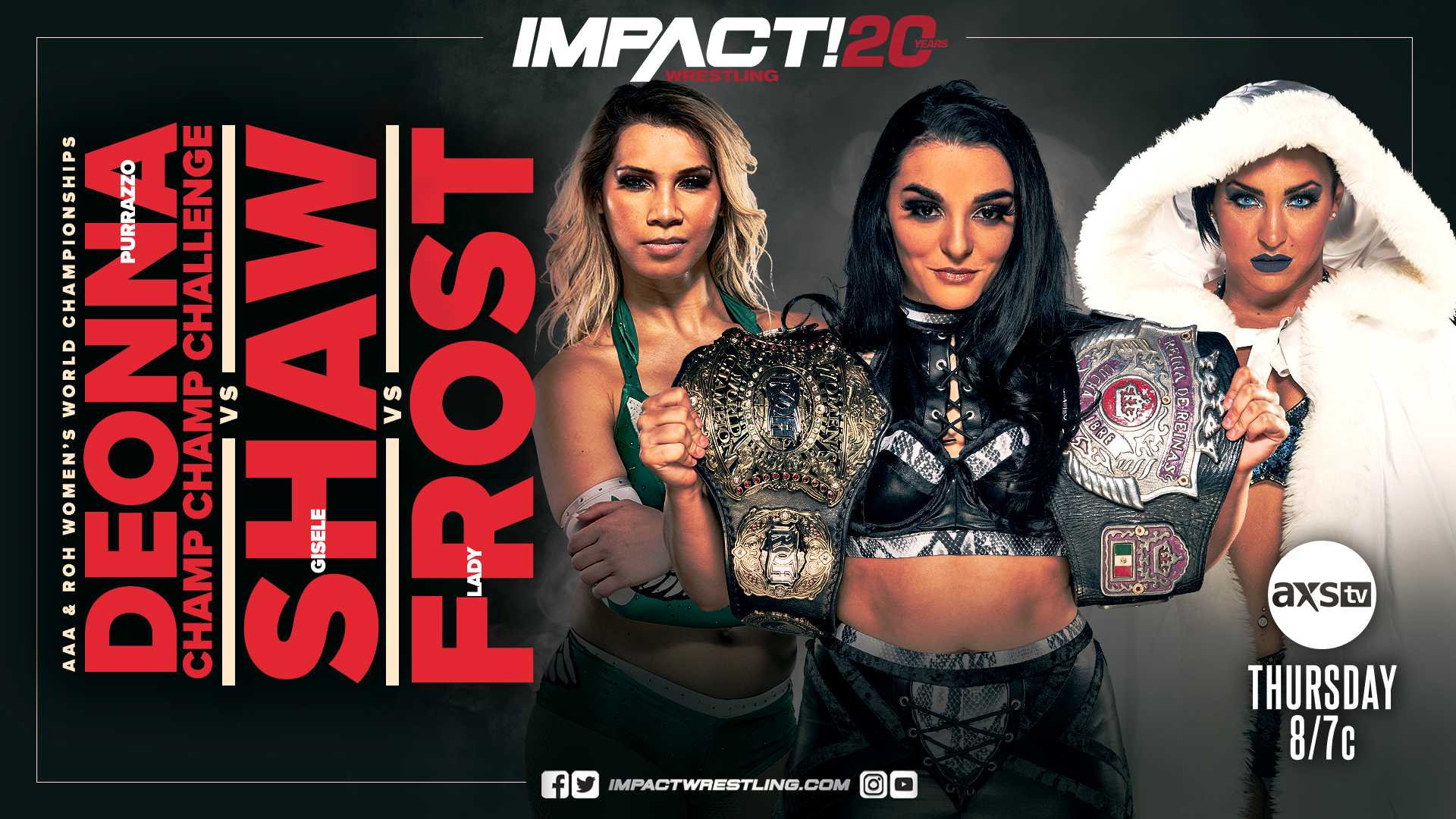 IMPACT Wrestling for 3/17/22
AAA & ROH Women's World Championships Challenge
Deonna Purrazzo vs. Gisele Shaw vs. Lady Frost Champ Champ Challenge
Over the past few months, Deonna has been a successful and fighting champion. She is defending both the AAA Reina de Reinas championship and the Ring Of Honor Women's World championship. This week she will put both titles on the line and defend against not one but two challengers – the newcomer Gisele Shaw and Lady Frost. Lady Frost has undoubtedly shown that she is a powerhouse in the Knockouts Division and should not be overlooked.
Gisele is still new to IMPACT, so it is fair to say that we still don't know what she is capable of. The Quintessential Diva definitely could have what it takes to win the titles and show what she is made of to the IMPACT Faithful. One thing is certain all good things come to an end, and Deonna's reign could come to an end at the hands of one of these women this week on IMPACT.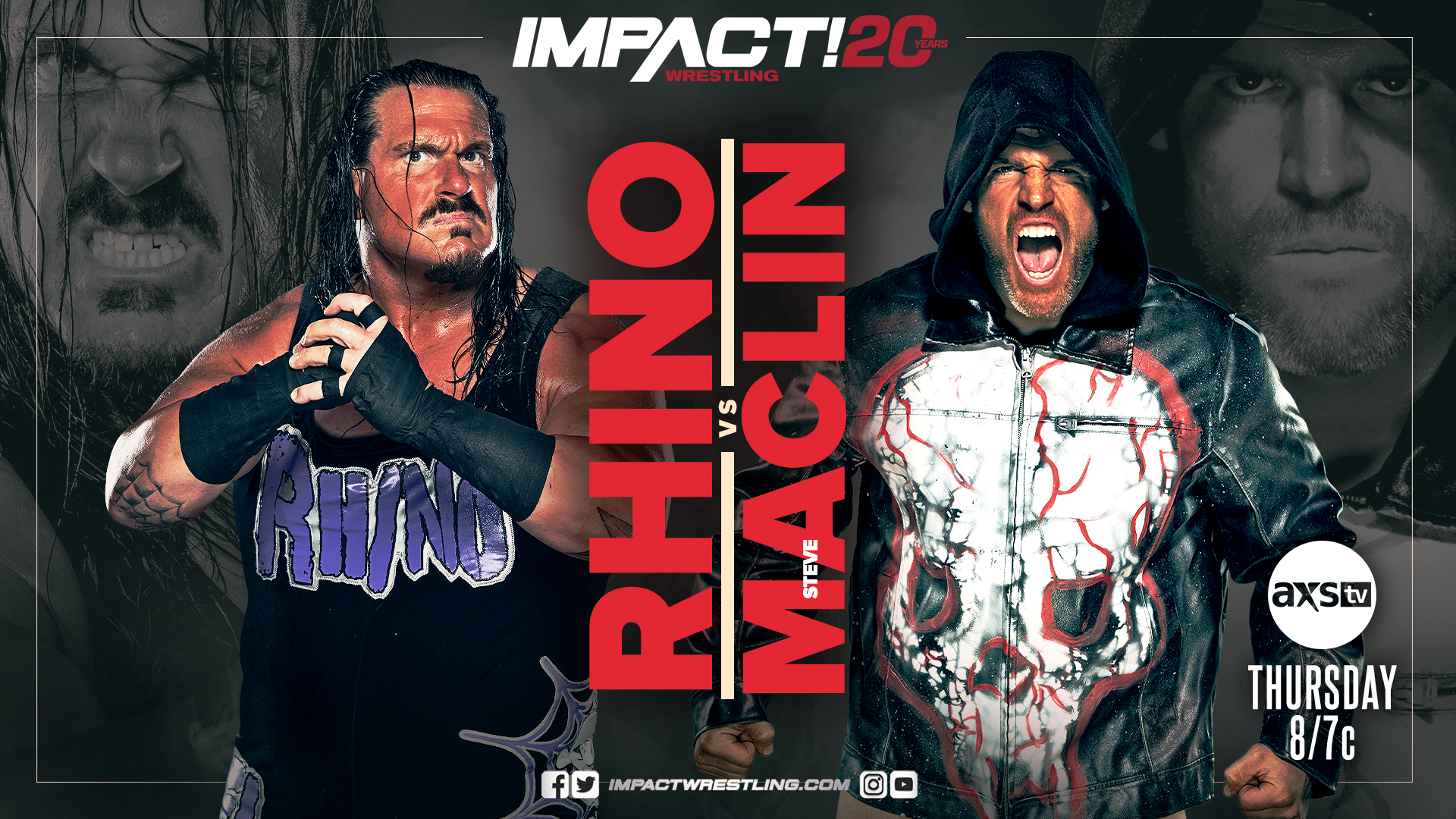 IMPACT Wrestling for 3/17/22
Rhino vs. Steve Maclin
This is another match that culminated from recent events. We had seen both Rhino and Steve Maclin as members of Team IMPACT when it came to the ongoing feud with Honor No More. However, Maclin ended up losing his cool and snapping which resulted in him ending up on the opposite end of some of the Team IMPACT members. So now, this week, we will see IMPACT veteran Rhino take on Steve Maclin.
Steve Maclin has been a powerhouse since his debut. Rhino is without a doubt extremely strong but will he be able to withstand the strength and size of Maclin? This match will be a testament of strength between these two. Either one of these guys is capable of picking up the win.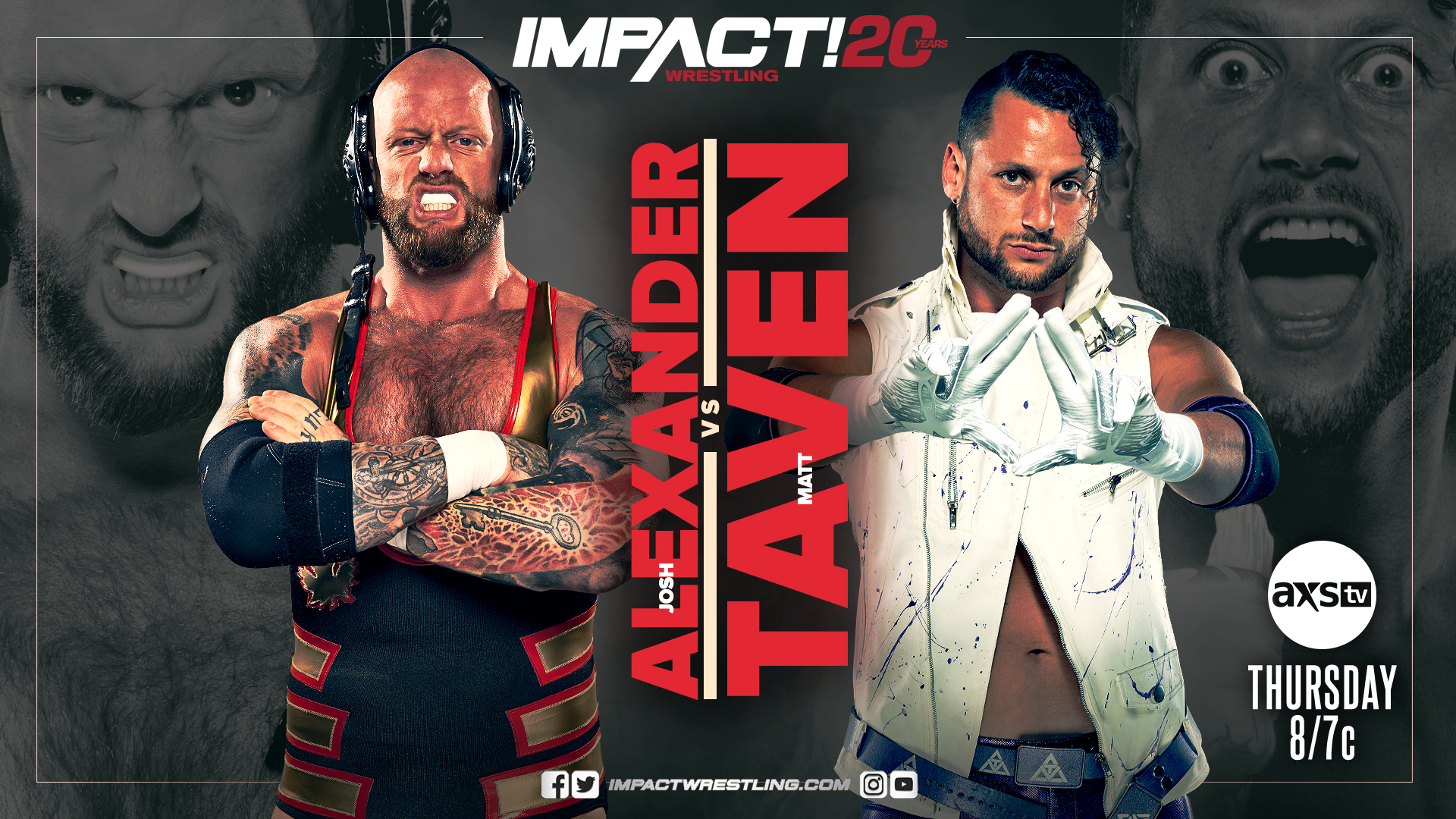 IMPACT Wrestling for 3/17/22
Josh Alexander vs. Matt Taven
In the ongoing battle between Honor No More and IMPACT wrestling roster, thee recently returning Josh Alexander would end up in the mix. We saw Josh Alexander and Matt Taven exchange words this past week on IMPACT. Now, this week we will see the former IMPACT World Champion take on the former Ring of Honor Champion. Josh has made it very clear he is on the war path since re-signing with IMPACT.
His end goal is to regain the IMPACT World Championship and no member of Honor No More or IMPACT will stand in his way. Matt Taven surely has his accolades and accomplishments but will he be able to hold his own against a very determined Josh Alexander? Tune into IMPACT Wrestling this Thursday to see all the action!
What to expect?
Will this be the week Deonna Purrazzo's reign comes to an end?
What will unfold next with Honor No More in IMPACT Wrestling?
Is Josh Alexander going to be pick up where he left off with IMPACT?
*****
Stay tuned to Pro Wrestling Post for this and additional stories from the wrestling world. Readers can rely on Pro Wrestling Post to be their daily source for all things inside the squared circle. As a result, readers can expect daily news, history, and so much more. Please visit IMPACT Wrestling's website here for news and information on the promotion and upcoming events.