This Sunday the stars of Impact Pro Wrestling return to the ring for the first time since February. Like most pro wrestling promotions, IPW was greatly affected by the COVID pandemic and this Sunday marks the triumphant return of in-ring action, albeit with a small twist.  Following the format of the WWE and AEW, Impact Pro Wrestling will be putting on a fanless show from their Vault Training Center as they present part of the Linn County Virtual Fair. But, fans of IPW will be able to see their favorites step into the ring as the show will be free and streamed live on Facebook.
Sunday's card features a wide array of IPW veterans fans know and love. While it also shines a spotlight on a plethora of rising stars looking to make an impact.
Let's look at the card.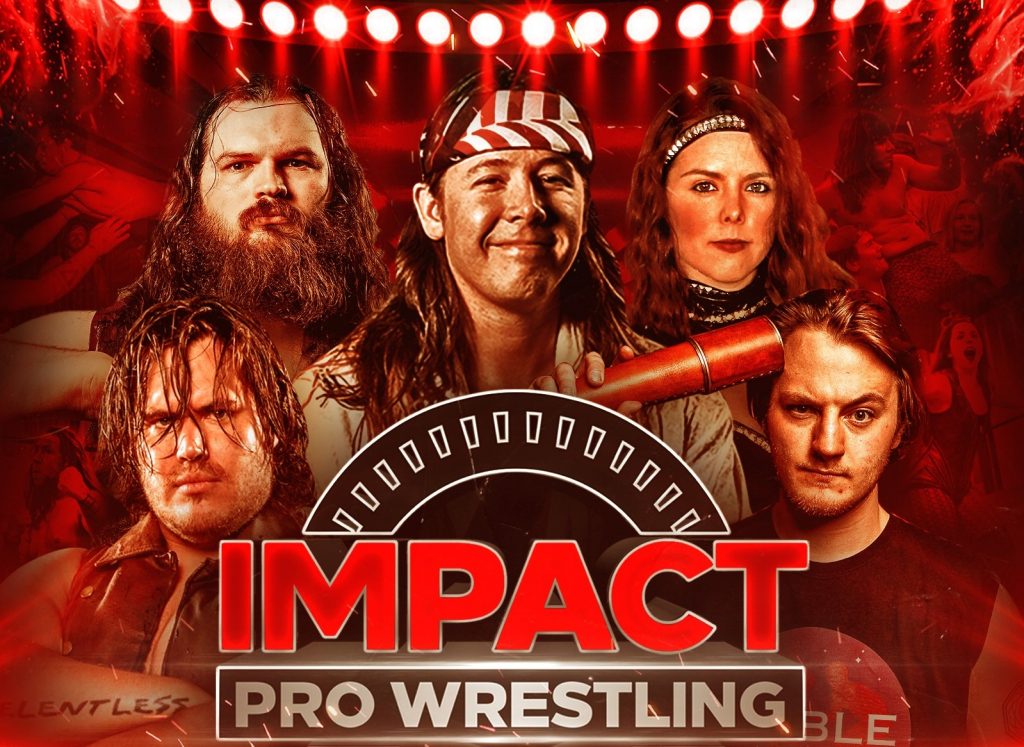 Impact Pro Wrestling Heavyweight Championship Match
The Big Picture © vs Ethan Everheart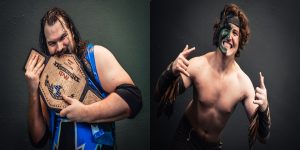 Since March 16, 2019, the mountain of a man known as The Big Picture has set atop Impact Pro Wrestling. He is always looking down at potential challengers. The Big Picture has proved time and again he is willing to do whatever it takes to hold on to the gold. His last title defense came against Justin Decent at IPW Lethal Leap Day in February. Also, that night he crossed paths with two up and coming stars hell-bent on taking his championship. During the night's Golden Ticket Ladder Match, "Golden Boy" Bryce Jordyn earned the ticket and a guaranteed future title shot.
Jaxson King, who confronted the champ during the out of control brawl for the ticket, made it very clear that he was hungry for the gold. Before he can even think about Jordyn or King, The Big Picture will have to get through another up-and-coming star of IPW this Sunday, Ethan Everheart. In his last match with IPW, Everheart put up a valiant effort but fell short against Badger Calhoun. Impressing the IPW fans at the Forte Center in Des Moines that night, Everheart body slammed the much bigger Calhoun.
Bringing a frenetic pace to the ring, Everheart presents The Big Picture with a unique challenge come Sunday. Will the dominant reign of The Big Picture continue, or will Ethan Everheart shock the system and upset the long-standing champion?
Impact Pro Wrestling Women's Championship
Miss Frankie Jay © vs Sage Hale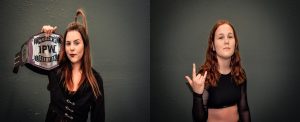 While The Big Picture is in the midst of a long reign as IPW Champion, Miss Frankie Jay is in the beginning stages of her fourth reign as IPW Women's Champion. Winning the championship from Kara Noia at Lethal Leap Day, Miss Frankie Jay was ready to take on all comers, but the global pandemic halted those plans. Now, in her first official title defense, she will be taking on the debuting Sage Hale.
A trainee at the Impact Pro Wrestling Vault, Hale comes into this match without fear of the veteran. Hale is looking to score the upset.  It will be a classic tale of veteran vs rookie as these two ladies take the ring Sunday.
Impact Pro Wrestling Vault Championship

James Jeffries © vs Chris "The Wildcard" Mercer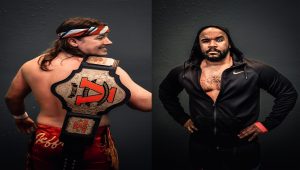 Like Miss Frankie Jay, long time IPW veteran James Jeffries finds himself defending his championship. This time its against a debuting superstar in Chris Mercer.  Jeffries, who also serves as a trainer at the IPW Vault, recently spoke with Shotgun Wrestling Radio about his debuting opponent. 
"His name fits him perfectly. Chris "The Wildcard" Mercer, I mean I've seen a lot of his matches in the past and he is a wild card. You never know what's going on in his head. One minute he's calm, cool, and collected, and then the next minute he's upset and really trying to do a lot of damage to his opponent."
To hear it in its entirety click here
Anyone who has seen Mercer train in the ring knows he is a dangerous combination of power and athleticism. James Jeffries definitely has his work cut out for him on Sunday.
Impact Pro Wrestling Present
Virtual Linn County Fair Show
Justin Decent vs Jaxson King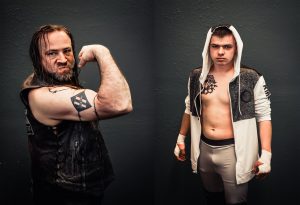 To say that Justin Decent and Jaxson King's Lethal Leap Day ended in opposite fashion would be an understatement. Decent was bloodied and battered by Matthew, who fooled everyone into thinking he was retiring from professional wrestling. Meanwhile, Jaxson King, with a raucous Forte Center audience fully behind him, damn near stole the show in the Golden Ticket Ladder Match. 
Both men came out of Lethal Leap Day with something to prove. For Decent it's redemption time and a way to erase that bloodied memory, for Jaxson it's a chance to again prove he is a top contender for the IPW Heavyweight Championship.
Impact Pro Wrestling Present Virtual Linn County Fair Show
AJ Smooth vs "The Golden Boy" Bryce Jordyn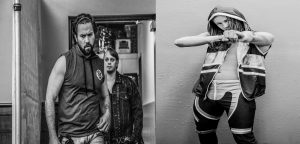 Coming away with the Golden Ticket at Lethal Leap Day proved that Bryce Jordyn truly is the Golden Boy. With a championship opportunity in his back pocket, Jordyn enters this match full of confidence as he begins to calculate on when to cash in his ticket. He wasn't the only one who came away golden at Lethal Leap Day. 
That night AJ Smooth, Daniel Mott, and Gable Galileo became collectively known as the "Princes of the Universe". They walked out of the Forte Center with the IPW Tag Team Championships. Both men are riding a wave of momentum but only one can continue their ascent up the IPW ladder, expect some fireworks in this one. 
Ricky Bronson vs "Hell's Phoenix" Damien Saint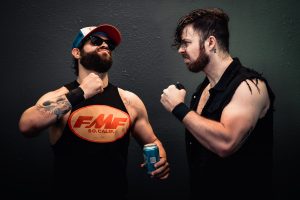 This one is, between two wrestlers who trained together.  They are both making their IPW debuts, has all the makings of a show-stealer. With polar opposite personalities colliding each man wants to pick up a W in their first Impact Pro Wrestling match. Bronson, with his devil, may care laid back attitude, wants to have a post-match celebration with his favorite adult beverage.  Saint, the dark lone wolf of IPW, is looking to put everyone on the IPW roster on notice that he is not to be trifled with. 
Either way, fans are in for a real treat in this contest between two guys they can get used to seeing in Impact Pro Wrestling. Also scheduled on the card is the Death Dealer, but his opponent has yet to be determined. Fans can tune in on Impact Pro Wrestling's Facebook page Sunday at 12 p.m. central standard time.