How WWE Can Use Matt Riddle on Smackdown? That's a question many have thought ever since Riddle's announcement. Matt Riddle is now apart of the Friday Night Smackdown roster! Even with the announcement from the WWE Hall of Famer, Kurt Angle, Riddle has a long road ahead of him before he becomes "the face of the Smackdown brand". But highly touted or not, Riddle has unlimited potential – the sky's the limit. But what could be done? What will be next for The Stallion?
In a new segment, Called Up NXT, we explore the call ups from NXT to the main roster. Highlighting three potential things we could see from the superstar on their new brand.
For this edition, we look at what could come of Matt Riddle on the blue brand for his debut.
---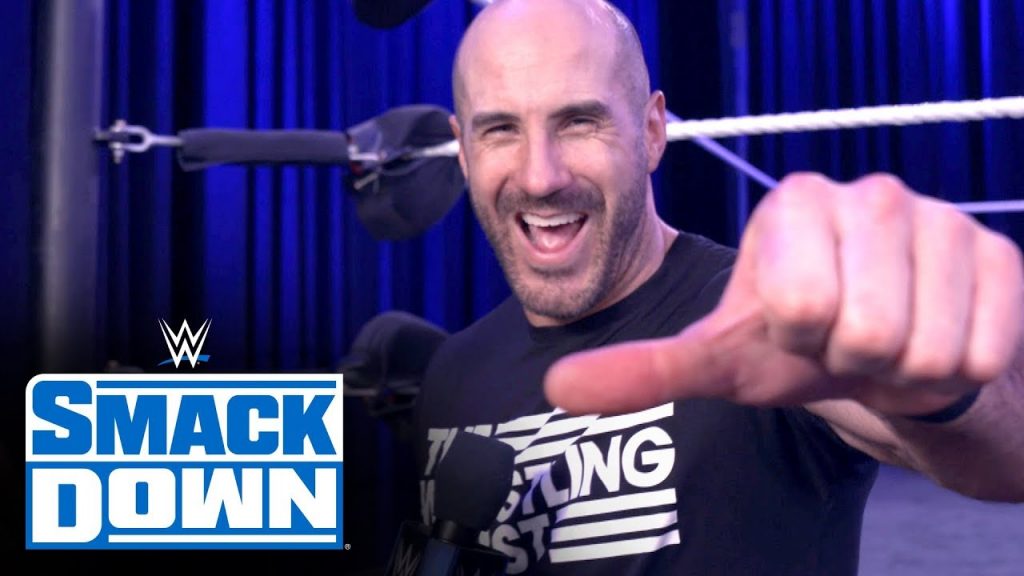 Matt Riddle vs. Cesaro
Matt Riddle has not debuted on the brand as of yet. But even though the announcement was just placed on the FOX-aired brand last week, we are whetting our appetites of who he could debut against.
Now, of course, he could go to the jobber route and squash one of the local competitors. Maybe one currently housed in the Performance Center? Or, if you want to show that Riddle is going to be a big deal for years to come? Let him face off against Cesaro. Yes, the Swiss Cyborg has a tendency to physically make people famous in WWE rings. Ask Ilja Dragunov.  He faced Cesaro in an impromptu instant classic at NXT UK Takeover: Cardiff. Or the epic matches he had against Sami Zayn before they became stablemates on NXT TV. You want a solid match you call Cesaro.
Now put him against a man who stands eye-to-eye in stature. Can benchpress similar weight. And is in need of a first match on Smackdown. While they may put on a 10-minute wrestling clinic, Riddle and Cesaro could steal the night for the blue brand. In a possibly most talked about match of the year.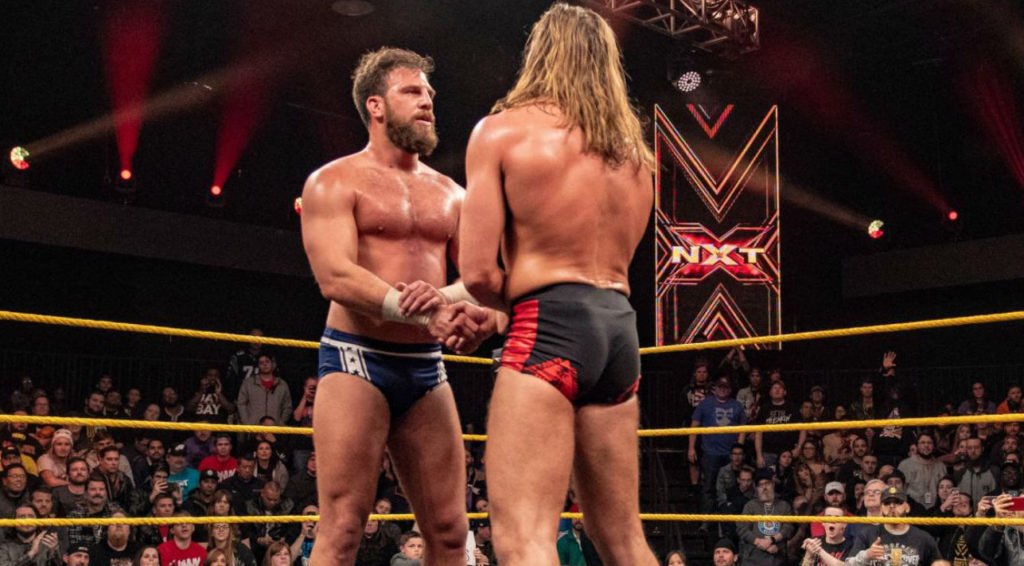 The Rebirth of Catch Point
Before Riddle became Smackdown's future face, he wrestled in EVOLVE. There he was a member of Drew Gulak's most elite wrestling faction – Catch Point. Boasting such members as indie stars Fred Yehi and Chris Dickinson. Former NXT Cruiserweight Champion TJP, and current NXT manager Malcolm Bivens. Catch Point ran the brand from 2015 to 2018. Showcasing their wrestling acumen, the stable was a joy to watch.
But what if? Gulak seems to be poised to keep his relationship with Daniel Bryan, and we know Bryan is a wrestler's wrestler. Why not add Riddle to make a dominating three-man team on Smackdown? No leaders needed, but with Bryan as the potential Universal Championship contender, Gulak and Riddle can lock in on the WWE Tag Team titles. I see great things if this is the route WWE goes. But if they didn't…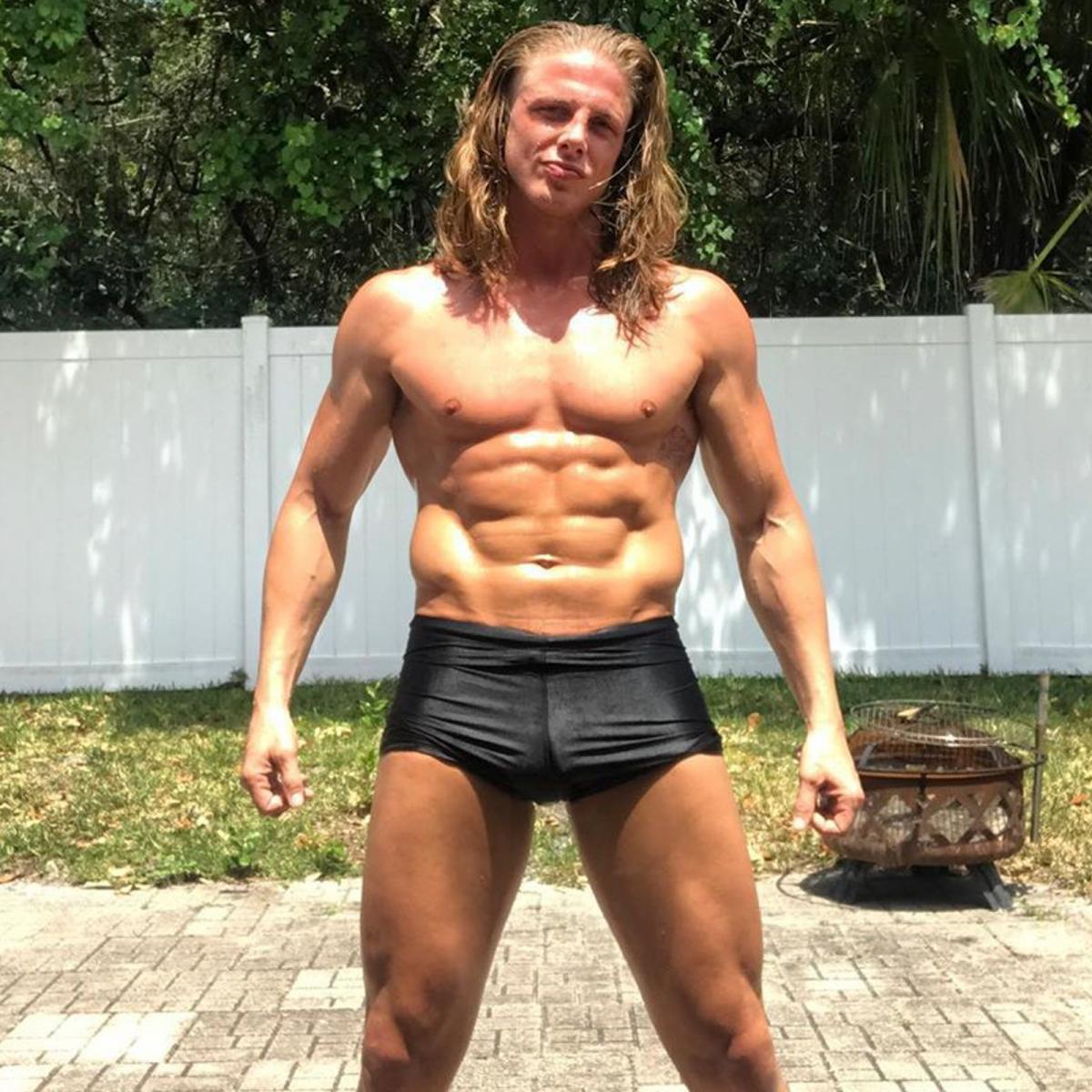 How WWE Can Use Matt Riddle on Smackdown
Build Riddle To Become the Intercontinental Champion
While some could say the IC title tournament has fallen flat, the finals between AJ Styles and Daniel Bryan is sure to save the entire tournament in one night. But who wins? It doesn't matter, the capper is Matt Riddle.
With the idea of Riddle needing the necessary introduction to a bigger TV audience, the potential for involvement could be unnecessary. But imagine this? Bryan vs. Styles takes place. And in some backhanded way, Styles wins the title. AJ of course takes advantage of the situation and 'celebrates' by attacking Bryan. With Gulak already left the arena or been taken out backstage… who can save The Planet's Champion? No other than Matt Riddle.
Using a little of the premise of the 2nd possibility mentioned above, Riddle can later state he was looking out for a fellow 'bro'. Or humbly use this favor for a future title shot. Either way, a potential Bryan vs. Riddle or Styles vs. Riddle already screams PPV main event.
While no one knows how WWE will use Matt Riddle, the speculation will continue for days or possibly weeks before he shows up on FOX TV. Can he become a future Intercontinental Champion? Could he join Gulak in his crusade for better pro wrestling? Or can he create a moment with the Swiss Superman?
Only time will tell when it comes to what may happen with Matt Riddle and who will be Called Up NXT?