"Until the day Homicide is in the grave, there will be no other King of New York. Homicide will always be the King of New York because every New Yorker that has made it from my generation or the generation after me, it was because of Homicide.
He mentored all of us. He may not have trained us, but he has mentored all of us. So, until the day he's in the ground, there is no other King of New York. Any match he had with Bryan Danielson or Colt Cabana in Ring of Honor.
The match with him and Samoa Joe from Do or Die, you felt the shift. People actually started to see, 'Oh, Homicide is not a guy with blood and guts, he can actually go.'
Anytime he and Low Ki went at it. He's a jack of all trades. It sounds like I'm kissing his a**, he's my best friend and saved my life. If you know, you know. If you don't, keep it moving." –
Eddie Kingston on Homicide
and what he means to him and his overall value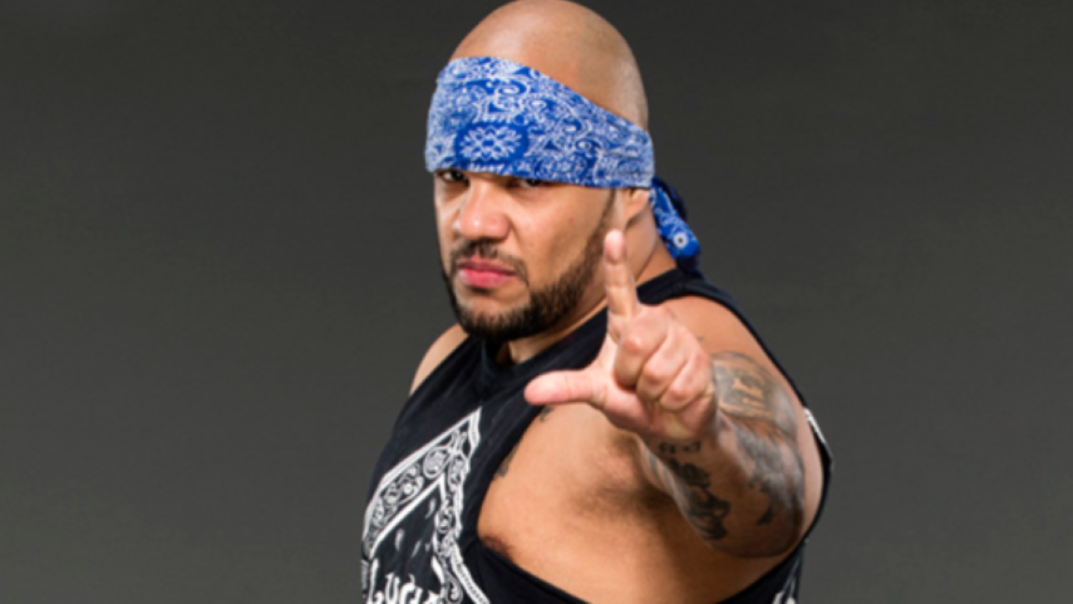 If the name Nelson Erazo doesn't ring a bell, it should. He's easily one of wrestling's unsung heroes. He has seemingly been everywhere and done nearly everything. Erazo has been a fan nearly his entire life.
Early on in life, he wanted to make his fandom become something more. By the time he was fifteen, his athletic prowess was recognized, and the University of Miami offered him a scholarship. That decision wouldn't define him. As we all know, Homicide has certainly carved out a career that has lasted nearly four decades.
Once he began his training under former NWA tag team champion Manny Fernandez, Homicide began to turn heads. What he could do in the ring was incredible. By the age of 20, Homicide would be a part of The Wrecking Crew.
This was while in Bobby Lombardi's Long Island Wrestling Federation. He then took his time away from the ring to develop a training facility that would be home to future stars.
Homicide has the ability to take pop culture and turn it into something special, with an opportunity to make the likes of Michael Myers and Leatherface in-ring characters. But, instead, he would team with Boogalou to form The Natural Born Sinners, sporting masks of the iconic horror characters.
Once he joined JAPW, Homicide soon formed another tag team. This was where the Nation of Immigration came about. It was there where they would capture the JAPW Tag Team Championships.
From his time as a tag team champion, Homicide would evolve into a singles competitor and major threat for the JAPW Championship. After it was all said and done, Homicide held 14 championships during his time in Jersey All-Pro Wrestling. His battles with the likes of Dan Maff and Low-Ki cemented his legacy in JAPW. Eventually, making him a Hall of Famer of the promotion.
The Ring of Homicide
Early in Homicide's career, during his time with Ring of Honor, he was involved in a feud that helped to elevate him. This feud was with a man known as the King of Hardcore. Upon entering ROH, Homicide's feud with Steve Corino would take some time to materialize. He would first team with longtime partner Boogalou as The Natural Born Sinners.
And both would make an immediate impact. However, after Boogalou left the promotion, an opportunity for a new alliance could form. Upon being set to face The Backseat Boyz at Glory By Honor, Steve Corino would answer the call to be his partner on this night.
In what appeared to be nothing more than an accidental hit on the part of Homicide during the match, Corino would superkick him in retaliation. What would follow would be a chain of events that would take place over the course of four years.
First, Corino would attack and insult Homicide for his past. Then, at the One Year Anniversary PPV event, Homicide would face Corino in his hometown of Queens, New York.
Despite losing the match due to outside interference on the part of Corino's faction, what ensued was a 'stagged riot' as the hometown boy had been robbed of his chance to achieve retribution.
Homicide would face Corino again at the Bitter Friends, Stiffer Enemies event. A rematch from One Year Anniversary a few months earlier. Their match was so bloody and brutal that Corino suffered permanent injuries from this matchup. After receiving a slap to the head, it was so stiff it ruptured his eardrum.
A few months after that, at War of the Wire 2003, Corino and Homicide would once again face each other. This time, however, Homicide's manager was forced to throw in the towel. As Corino had a barbed wire (in their barbed wire match) wrapped around the throat of Homicide. After the match, Corino offered his hand as a sign of peace between the two, but Homicide refused.
After time away from Ring of Honor, Homicide returned. Losses to Samoa Joe resulted in him turning heel and carving through beloved talents on the roster. At this point, he continued working alongside Julius Smokes but built a faction that also included the likes of Rocky Romeo, Low Ki, and Ricky Reyes.
Together the group was known as The Rottweilers. Each man had the others' back, and together they achieved success both as a unit and individually. Although the group didn't remain together for an extensive period of time, it was still a memorable period for all involved.
Over the next couple of years in Ring of Honor, Homicide would have memorable feuds with the likes of Jay Lethal and Colt Cabana. Whether they were as part of a best-of-five series or ones that included iconic stars such as Kenta Kobashi, Homicide showcased a versatility in the ring that goes outside of the thug aesthetic that fans may initially see from him.
By the end of Homicide's feud with Colt Cabana, mutual respect had formed between the two. They battled each other in some of the most grueling matches in Ring of Honor history.
One of Homicide's notable times in Ring of Honor came during the promotions 'feud' with rival CZW. Homicide demanded respect and stated he would leave the company if he did not win the World Championship by the end of the year.
After winning the Cage of Death five-on-five matches consisting of ROH against CZW, Homicide had demands. He wanted a title shot. Another matchup against Steve Corino. And for his former teammate Low-Ki to be reinstated back into the promotion.
Unfortunately, Jim Cornette, the authority figure at the time, would grant the first two requests but refuse the third. This resulted in Homicide spitting in Cornette's face. This resulted in both Cornette and his bodyguard Adam Pearce attacking Homicide.
Even after Cornette left the promotion, Homicide continued to run through the company like a one-man blitzkrieg. Eventually, he would capture the title by defeating Danielson at Final Battle 2006. He would remain with the company until May 2007. Homicide would say farewell in his home state of New York at Respect is Earned.
"That was one of the greatest moments of my wrestling career. When I'm 90 years old and so many concussion syndromes, I'm always going to talk about that day.
I'll always remember guys like CM Punk, he just signed with WWE, and he took a plane to come watch that match. The Briscoe Brothers were behind the curtain watching the match. Everyone was like, 'This is big for Homicide.'
That motivated me so much. When I defeated him and all the guys came into the ring, that was for real. When I grabbed the belt and hugged Julius Smokes, I was surprised. I felt I deserved it and was part of that crew.
Everyone talks about Colt Cabana, CM Punk, Samoa Joe, Christopher Daniels. I deserve to be part of that crew. When I beat Bryan for the belt, that was my WrestleMania moment."
While working in Ring of Honor, Homicide was able to work for TNA as well. Over the course of his five years with the promotion, he achieved success in a number of different ways. However, he had his greatest success alongside Konnan and Hernandez as part of LAX.
As a result, Latin American Xchange were multiple-time tag team champions. Homicide also captured the X Division championship. After leaving the company in 2010, Homicide has spent the last eleven years touring the independents. This included stops in promotions such as Dragon Gate USA. He would also briefly reappear in IMPACT and Ring Of Honor.
"I was very surprised, to be honest. It was a lot of emotional things going through my head like, 'Is this for real?' I got a phone call, and they told me to come to the venue. They gave me the blueprint of what was going on, and I thought it was a regular day.
Go to work, get paid, leave. In the end, that's when I realized, 'Wow, I'm really back. I can't believe this.' That's when it really hit me afterwards. To this day, I'm a little surprised by this great comeback.
When I left Ring of Honor, I thought I was never gonna come back. Nothing bad political or business-wise, I just did everything. Now that I'm older, I see myself doing more stuff with the company and making it bigger.
I'm just blessed to be part of this group and be part of a new era. A lot of fans never saw my work, and I raised some hell. You think Steve Austin raised hell in the WWF, I raised hell back in the day."
As of this writing, Homicide is as relevant now as he ever was. He has maintained his notoriety. After competing in the NWA alongside Eddie Kingston, he is now part of VLNCE UNLTD. He is also one-half of the Ring of Honor Tag Team Champions with Chris Dickinson.
But, it has always been more than winning titles with Homicide. He's a self-made wrestler. His ability to overcome personal adversity to where he has risen up the ranks has made him an unlikely star.
Too often, his career has fallen under the radar. But his skill set is unlike that of many of his contemporaries. Being a gang member as a youth could have led him astray. But here he stands as a nearly 30-year veteran.
From a character that emerged from an episode of Fox TV's America's Most Wanted comes a man that has left a trail of bodies behind. All reflecting just who they were in the ring with…the unsung king of the 187.