This is something I never expected to write about in my lifetime, nor did I ever want to. Stardom wrestler, Hana Kimura would pass away on May 23rd. Due to cyberbullying she took her own life. She would post disturbing images on her Twitter account showing self-harm. The images left Kairi Sane and Io Shirai worried as they contacted Rossy Ogawa and Jungly Kyona to check up on her. Unfortunately, everyone was too late and she would sadly leave this world. Her death is incredibly tragic and a lot of people have been affected by this. It has left the wrestling world to mourn over what has transpired. Today, we're going to look at the life and career Hana Kimura has had.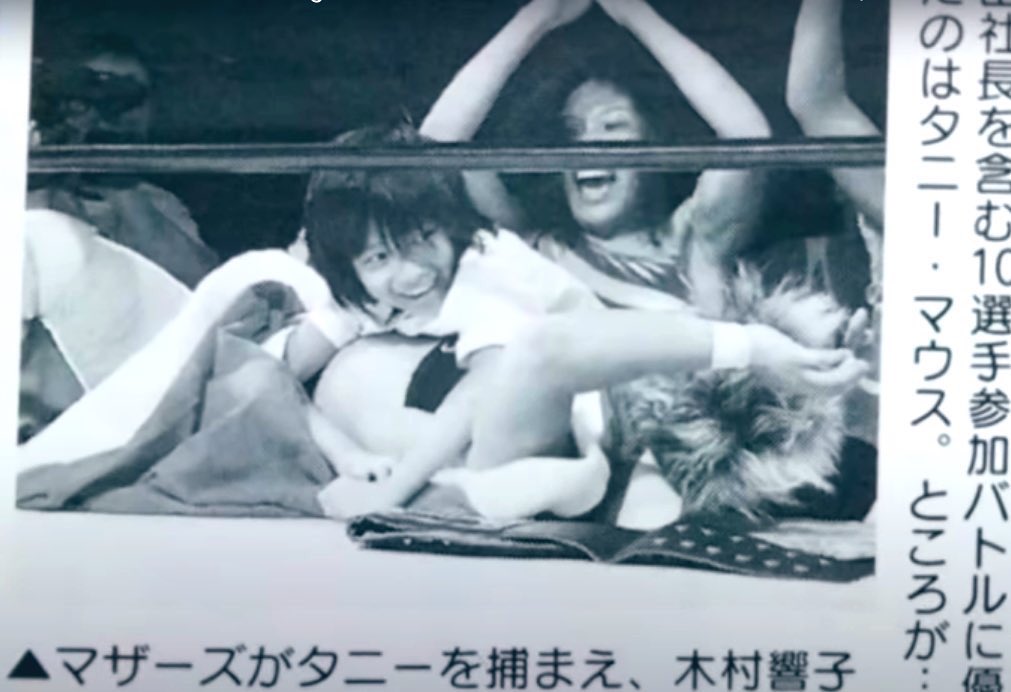 Hana Kimura
Born into Stardom
Hana Kimura was born on September 3rd, 1997 in Yokohama, Kanagawa, Japan. She is the daughter of Joshi legend, Kyoko Kimura. Wrestling would be in her blood. She would win the DDT Iron Man Heavy Metal Championship on August 21st, 2005. Kimura achieved this when she was eight years old. But she would quickly lose it to her mother in the next match. She would eventually make her official pro wrestling debut eleven years later. On March 30th, 2016 as she joined the promotion Wrestle-1 to be trained. There she would be mentored by Kaz Hayashi and Keiji Mutoh. She would lose her debut match against Reiki Saiki. But her graduation was complete and was now able to enter the world of professional wrestling.
First Official Championship Win
On September 18th, 2016, Hana would win her first official championship. She defeated Yako Fujigasaki for both the Princess of Pro Wrestling and the JPW Junior Championships in the tournament finals of JPW's 25th Anniversary show. She would hold the titles for 101 days before dropping them to the person she defeated to win them. Around this time, she would start to make appearances in Stardom. It was there where she would join her mother in a unit famously known as Oedo Tai. She would win another title. But this time it was in Stardom where she would win the Artists of Stardom Championships with her mother, Kyoko, and Kagetsu for 97 days.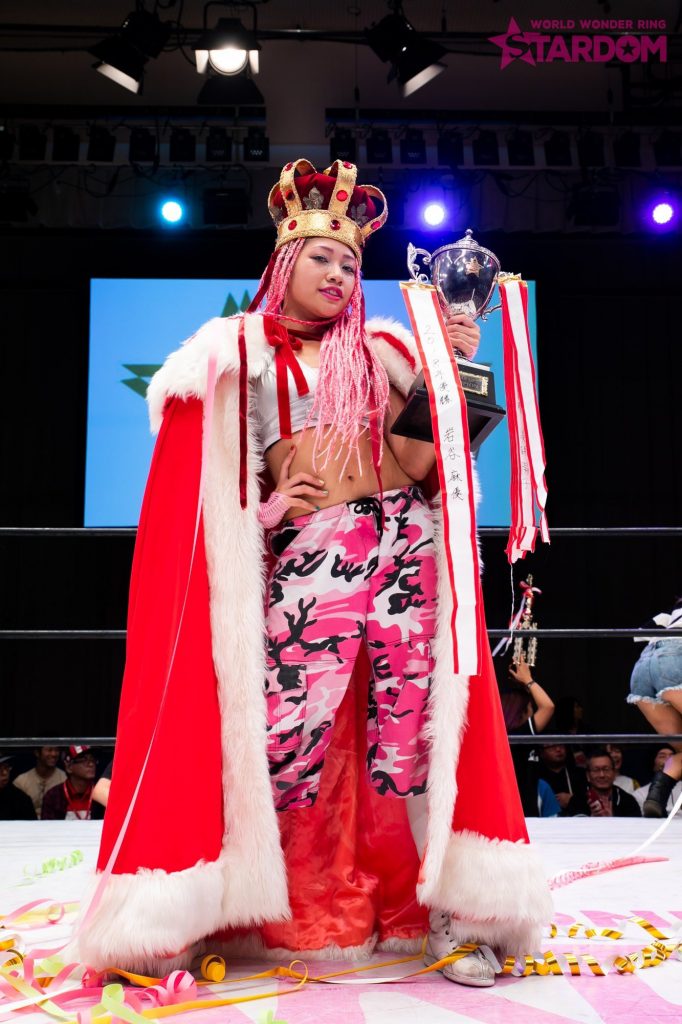 Hana Kimura
The Retirement Show
She would then take a big step in her career on January 27th, 2017. It would be as her mother would host a retirement show. She would team with her mother as they lost in the main event. But her mother had other plans as she made one more match. This would be against Hana. The match would happen as Hana's father would also be the referee for the bout. Hana would defeat her mother, sending her into retirement. The Kimura name would live on with Hana as the future.
Despite mostly being a Freelancer, she was more popular in Stardom. This was due to her persona in the Oedo Tai group and she would rise up in the team. Kimura and Kagetsu would win the Goddesses of Stardom Championships on June 21st, 2017. This one was her most memorable reign during her career as the team would hold it for 347 days.
Welcome to Wrestle-1
January 9th, 2018, Hana would announce that she would officially be apart of the Wrestle-1 roster while still being able to perform for Stardom when she was needed. After she dropped the titles with Kagetsu, she had planned an international tour. The goal was to travel to Mexico to hone her craft. During the tours, she would make her way to Ring of Honor. On March 9th, 2018 she competed in a tournament to crown the first WOH Champion. There she lost in the first round of a dark match to Sumie Sakai. While working a few matches with Ring of Honor, Kimura would help her gain the respect of an international audience.
Hana Kimura
The Return to Stardom
Hana would make her return to Stardom on September 8th, 2018. This was when she decides to branch off on her own as she attacked Kagetsu and left Oedo Tai to venture off on her own. She had an opportunity to fight Kagetsu for the World of Stardom Championship on October 23rd, 2018. But she would fall short and lose to Kagetsu. Since that match, her popularity started to grow along with her personality and her transformation with her appearance. On March 21st, 2019, she would announce that she'd be leaving Wrestle-1 and would now be joining Stardom full-time.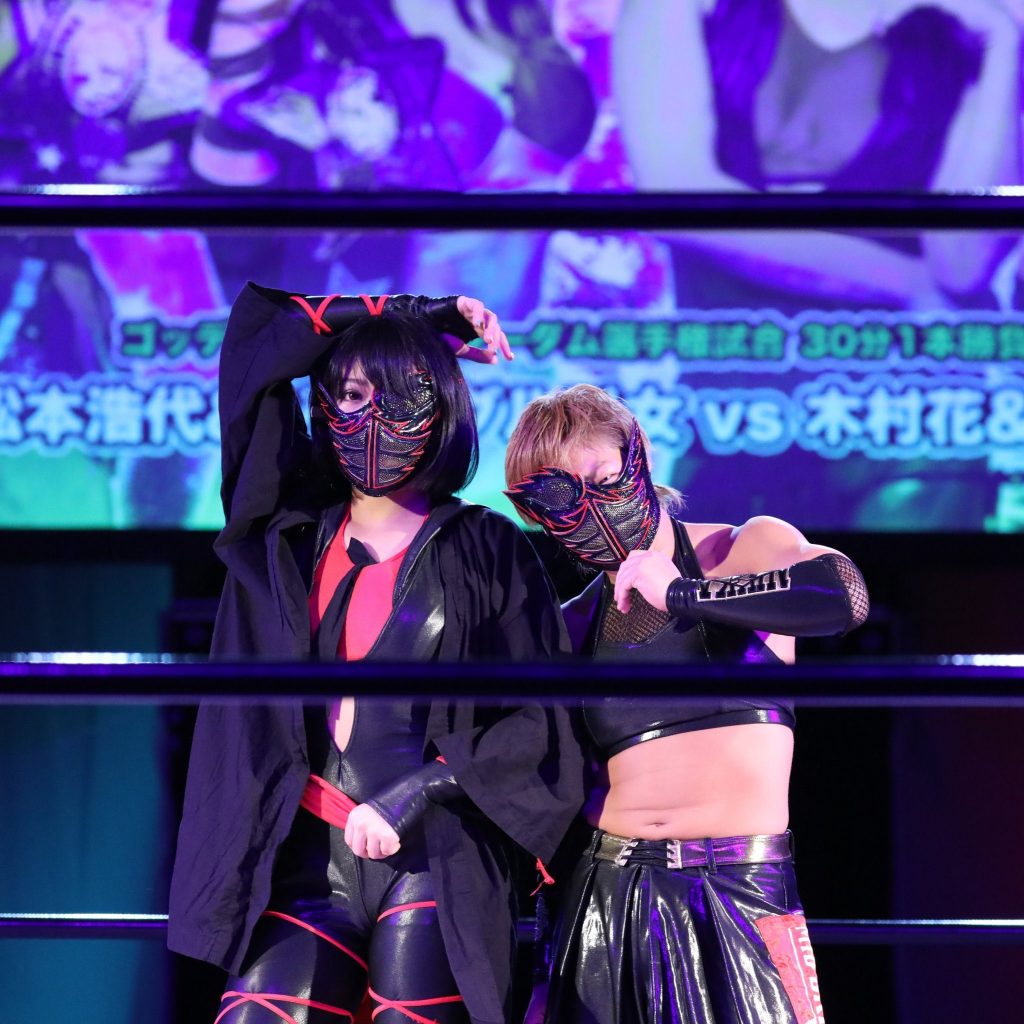 Now that Hana has joined the Stardom roster officially, she started off by creating her own faction after the Stardom draft and she would call them the Tokyo Cyber Squad. The unit had an explosive vibe from them, flashy attire, and was able to help other people grow more like Jungle Kyona and Konami. Big things would be coming her way as she would win the 2019 5Star Grand Prix when she defeated Konami in the finals. While with the group she also won the Artist of Stardom Championships for a second time on May 16th, 2019 with Jungle Kyona and Konami.
Making History
She had a second chance to fight for the World of Stardom Championship against Bea Priestley on October 14th, 2019 but she would once again fail to capture the title. Once she was unable to capture the championship, she would seek out a new rivalry where she would be facing off against Stardom's newest member, Giulia. The rivalry would gain a lot of media attention from how impactful they were to make it a big deal, leading to their match on December 24th, 2019 where it would lead to a time limit draw.
Hana would still be able to make history during her final year as a wrestler where she was one of the women that were apart of the G1 Supercard at Madison Square Garden and would make history in Stardom as she was involved in a tag match that took place at New Japan's Wrestle Kingdom 14 show at the Tokyo Dome. She was also an actress of a Netflix reality show called Terrace House: Japan.
Rest in Peace, Hana Kimura
This would unfortunately would be where the negative comments would take place when she got upset when her wrestling gear was ruined by a co-star of the show and caused fans to start attacking her through social media around January of this year. Her final match was against Mayu Iwatani on March 23rd, 2020 during the Cinderella Tournament where the match ended in a draw. Hana was twenty-two years old when she ended her life.

This whole thing shouldn't have happened to her, this didn't need to happen at all.  Not only did the wrestling world lose someone who had a bright future to be one of the best in the Joshi scene, but somebody just lost a daughter. Somebody has to now bury their own child because of people playing bullies over the keyboard. Cyberbullying is not something to be proud of and it's not worth to the point where one has to take their own life.
Hana Kimura In Memorium
Kimura was loved by the wrestling world as everyone mourns for her. Hana was able to show kindness to all of her peers, even to those she hasn't met before and left a positive impression on everyone around her. Before her final hours, she would do one more act of kindness when she would leave her kitten with Rossy and the Stardom crew to look after her and they're doing just that. Hana was a special talent who would grow at a rapid rate, left her mark, and was able to make history during her four years of wrestling. I was lucky enough to see her live during both the Garden and Tokyo Dome shows.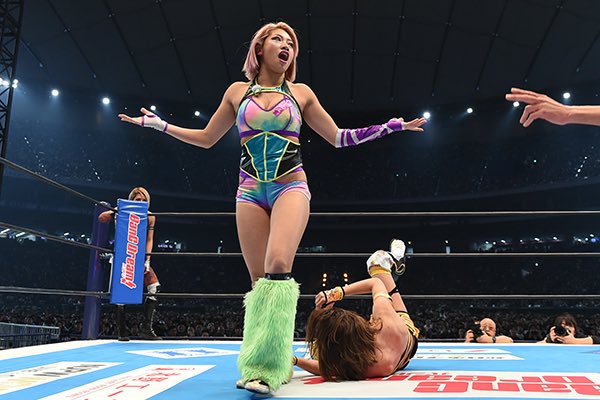 For the fans and peers who have had memories with her, I hope they all cherish them as I'm sure she knows she was loved by those she made smile in her life. Down below will be some of her matches to remember her by as a competitor.  She was adored by many and she will be greatly missed. Thank you, Hana Kimura, and may your flowers bloom the world forever.
Hana Kimura
There Is Hope
Also, if you are someone who has been dealing with depression or has had suicidal thoughts, please be sure to reach out because there are people out that who care about you. If you need to reach out and talk to someone, then please call the National Suicide Prevention Lifeline at 1-800-273-8255. They will do whatever they can to help you and talk to you when you're in trouble, so please don't be scared and you're not alone.


Hana Kimura, Stella Grey, and Sumie Sakai vs. Kagetsu, Hazuki, and Jenny Rose
Bea Priestley vs Hana Kimura

Hana Kimura vs. Hiroyo Matsumoto
Hana Kimura vs. Giulia

Kyoko Kimura and Hana Kimuravs. DASH Chisako and Kaoru