Wrestling, much like life, is full of opportunities. For some, it is what they do or don't do with those opportunities that define them. In the case of Matthew Farrelly, he took an opportunity presented to him that many in his position do not have.
But before we address that opportunity, we have to explore the journey of the man now known as Grayson Waller. His journey from Sydney, New South Wales, Australia, saw him leave him and feel the effect of what was to come.
In the case of many aspiring wrestlers, their careers often begin with training, wrestling on the weekends, and working throughout the week in order to earning a living in hopes that their career takes off.
With many of those aspiring men and women, they will often face disappointment or come to a crossroads where they need to decide is it worth the time, effort, and energy to pursue this further.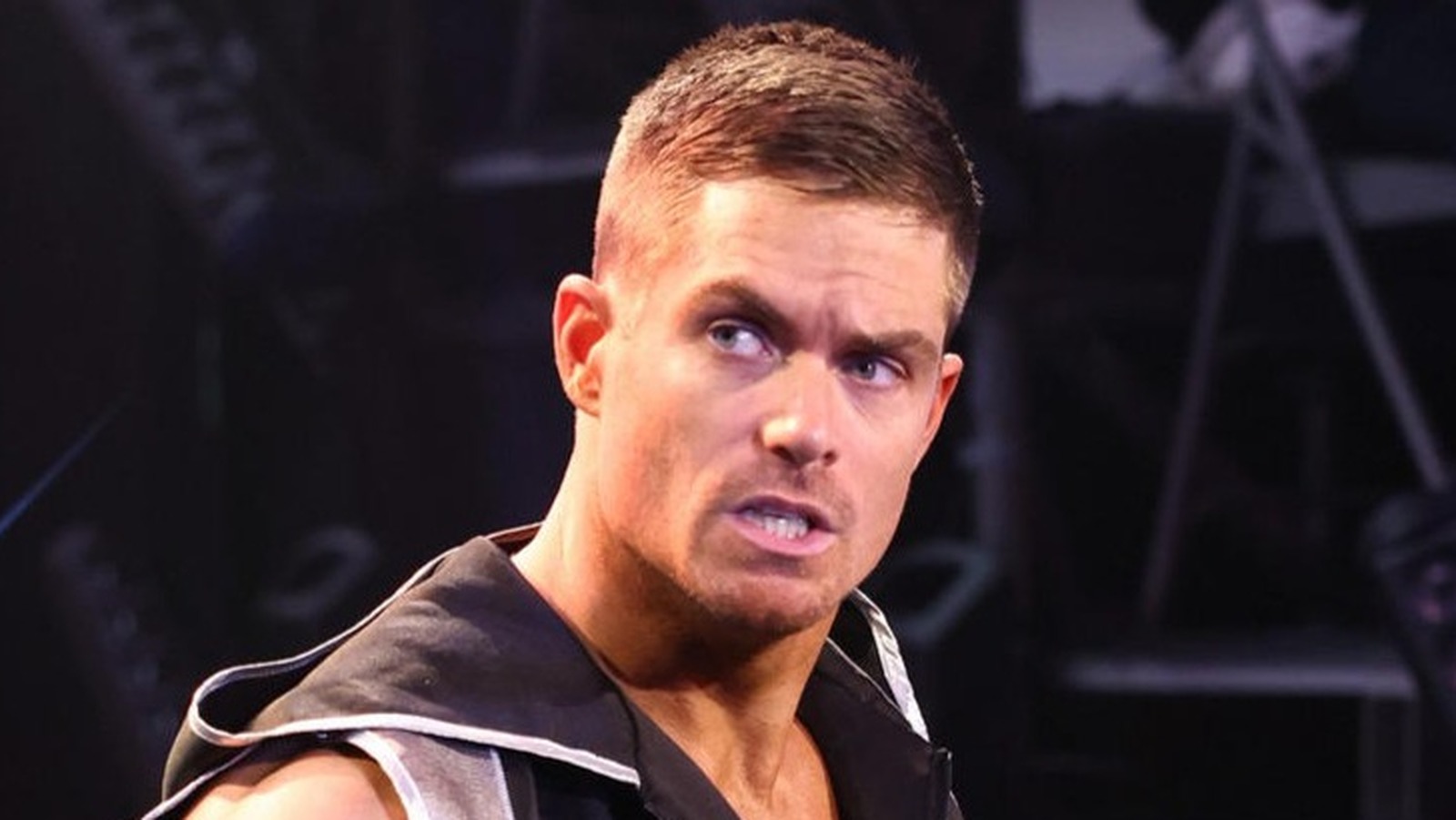 Grayson Waller – Living In The Effect Of His Reality
But I was on the Indies for five years, and I loved it. I had a full-time job at the same time because there is absolutely no money in the Australian scene. You can't be a full-time wrestler. So I think that shows how much I love this too because I did this for fun basically, and was hoping maybe, hey, one day I'm gonna make this happen. So I think that shows that wrestling is in my blood.
–Grayson Waller on transitioning from working part-time while pursuing wrestling
True sacrifice comes when you are willing to put all your proverbial eggs in one basket and trust yourself enough to know you will come out of it on the other side better than you went in. As mentioned above, Grayson Waller developed his craft on a scene where he didn't earn money but did earn experience.
That experience and the pitfalls that came with an injury and a non-existent payday does usher in the insight and experience and look elsewhere in where he wouldn't just be granted opportunities but reach out and take them.
But opportunities for Waller weren't relegated to the ring. In 2019, Grayson Waller, under his Austrian independent wrestling moniker, Matty Wahlberg, would appear on Australian Survivor: Champions vs. Contenders 2.
For anyone that saw him on that program can see that the Grayson Waller that appears on television today isn't much of a stretch. The brash and often outspoken nature of Waller was also evident on that program as well.
"I made the decision to start looking for the opportunity to go on Survivor, because I thought it would be a great connection for my wrestling career. I am a huge Survivor fan, so it was a life goal too, but I also knew it would present me in a different way and get more eyes on me than I could just from independently wrestling in Australia.
I think that being on there, showing what I can do and being comfortable in front of the camera, it has opened a lot of eyes and gave me a new audience that I didn't have previously. All the confidence coming from that kind of set me up for eventually getting here."
-Matty Wahlberg (Grayson Waller) on the decision to join the cast of Survivor
Wahlberg could see back then that the benefits of joining a reality-based television program far outweighed any potential typecasting that came from it. Not unlike wrestlers that transition from wrestling to acting, Wahlberg was capitalizing on that natural charisma and wanted to bring more eyes onto him like anyone that wanted to get noticed. But unlike others that simply walk the walk, Wahlberg was able to take the talk with his athleticism standing out, making him sought after.
"Some people will hate some of the things I say and take it a little bit too seriously. You notice early on, some of the other players were a bit offended but later on they all enjoyed it. It's part of the game and even Hannah put a thing on Instagram of a torn ugg boot so I think they all took it in their stride, it's a bit of fun,"
-Matty Wahlberg (Grayson Waller) on his appearance of Survivor and the reaction
What came after this was also a brilliant opportunity to capitalize on is reality television experience with an in-ring career. He would face another Australian reality and wrestling talent in Love Island's Matthew Zukowski's in a one-on-one wrestling match. The match presented an opportunity for both men to taken reality television viewers and wrestling fans to come together and see them both compete.
But over the course of four years, Wahlberg would compete in his native home of Australia would carve a place in the industry there. He would initially debut for Newcastle Pro Wrestling.
The smarmy and smug Wahlberg would face and be defeated by SnapChad in his first match in 2017. As time passed, he would team up with Carter Deams, and the duo would form the team known as The BABES (which stood for Blonde and Blue-Eyed Squad).
But as time passed, Wahlberg would return to singles action. He would earn a PWA Black Label Heavyweight Championship match. He would earn a PWA Heavyweight Championship match against Caveman Ugg. Wahlberg would lose to Ugg in what would be his Heavyweight Championship match.
Wahlberg would later face notable names such as TJ Perkins (TJP) and Orange Cassidy later that same year, competing in PWA Black Label. At the PWA Black Label event: It Started Off With A Kiss, Wahlberg shared with everyone that he would be leaving the promotion. His time in these promotions were less about developing longstanding feuds that fans would remember.
It provided him an opportunity to make the most of what was in front of him. Throughout his brief in-ring career, Matty Wahlberg embraced change with when he called him to relocate to the United States and Florida. He ushered in a new name as Grayson Waller. And he has taken the time to generate heat since making a name for himself since moving to the United States.
The future is bright for Grayson Waller, regardless of where he ends his career. Now that he has come to North America, Waller will showcase that he will talk a big game and back it up. He's here to prove that the impact of his effect on the industry is here for a long time and not just a good time.