FTRKO is an often forgotten alliance. WWE's Randy Orton and AEW's FTR are no strangers to factions. Currently, FTR's Cash Wheeler and Dax Harwood are a part of The Pinnacle, a group of powerful heels led by MJF and leading the charge against the Inner Circle. On the other hand, Randy Orton has been a part of a variety of iconic teams, such as Evolution, the Wyatt Family, and Legacy. At the present time of this writing, he has become a part of the misfit tag team, RKBro, teaming alongside Matt Riddle.
_______________________
It's funny, however, that barely anyone remembers when Randy Orton and FTR teamed alongside each other. Smackdown was taken over by storm in 2019 by this nasty trio, and an alliance was formed to deal with The New Day. Fans affectionately dubbed the group 'FTRKO,' and WWE quickly caught on with this and promoted the new faction.
It's strange that none of the fans remember how the group quietly disbanded after the short-lived alliance disintegrated. Let's check out the origin of this short and forgotten alliance.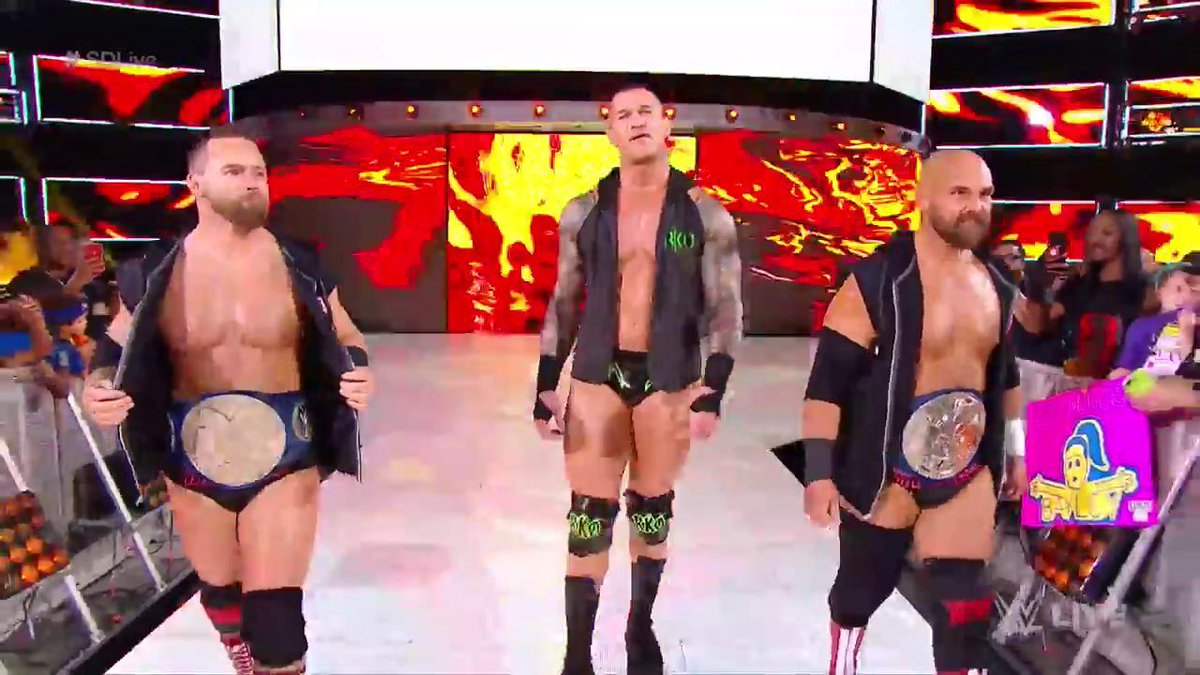 "We would work these six-man tags with him on live events in 2019 and after the matches he would praise us, and we'd be like "dude, did you see what you just did?. You're Randy Orton", and he'd say 'I wish I could work like you guys", and we're like "no no no no, you do".
Finally having, a year too late, FTRKO running the wrestling business is a pretty cool moment for us. We have a good relationship with him, we talk to him all the time through text, and he's one of the guys that we miss a lot because he looked out for us. We tried to work hard for him, and we wanted to make things work for FTRKO, but the chips didn't fall in place like we wanted".
Dax Harwood on initially teaming with Randy Orton (h/t WrestleTalk.com)
New Day, Old Problems
Everything started with Randy Orton and his rivalry with the WWE champion, Kofi Kingston. The duo has had a tumultuous history, dating back to their feud in 2009. Kofi Kingston had just begun to climb to the upper mid-card, and Randy Orton was the top dop in the company. The earnest babyface met the volatile heel in a brutal rivalry, and after a botched RKO, Randy Orton ended the rivalry then and there. Kofi once again plummeted to the mid-card, and the battle was forgotten, all except Orton repeatedly calling Kofi "STUPID!" on Monday Night Raw.
Now, Kofi Kingston had become WWE champion in an inspirational journey, and the fighting champion called out Randy Orton to defeat the viper once and for all. Their bad blood continued to boil, leading to a WWE championship at Summerslam. Randy Orton promised to become the new WWE champion, revealing how he held Kofi back all those years ago. The focused viper continuously attacked the champ and antagonized him in this brutal rivalry. But things weren't so focused on the side of FTR, formerly named The Revival.
The Emergence of The Revival
Back when FTR was known as Dash Wilder and Scott Dawson, aka the Revival, the pairing was praised as an incredible and vicious team. They took over NXT's tag division with amazing matches against #DIY, AOP, and the American Alpha. Their RAW and Smackdown tenure, however, was not as remarkable. The summer of 2019 was a mixed bag, as the team floated around directionless after losing the RAW tag titles and a heinously bad feud with the Usos.
Yet, it seemed like everything was going to change after August 11th, 2019, at Summerslam. The Revival was not on the show, and elsewhere, Randy Orton was unable to defeat Kofi Kingston. Their battle devolved into a countout as they brawled around the arena. Kofi eventually came out on top, and Randy Orton was seething in the shadows. A somewhat random 6-man tag match on Smackdown brought together a new trio, leading to a welcome alliance.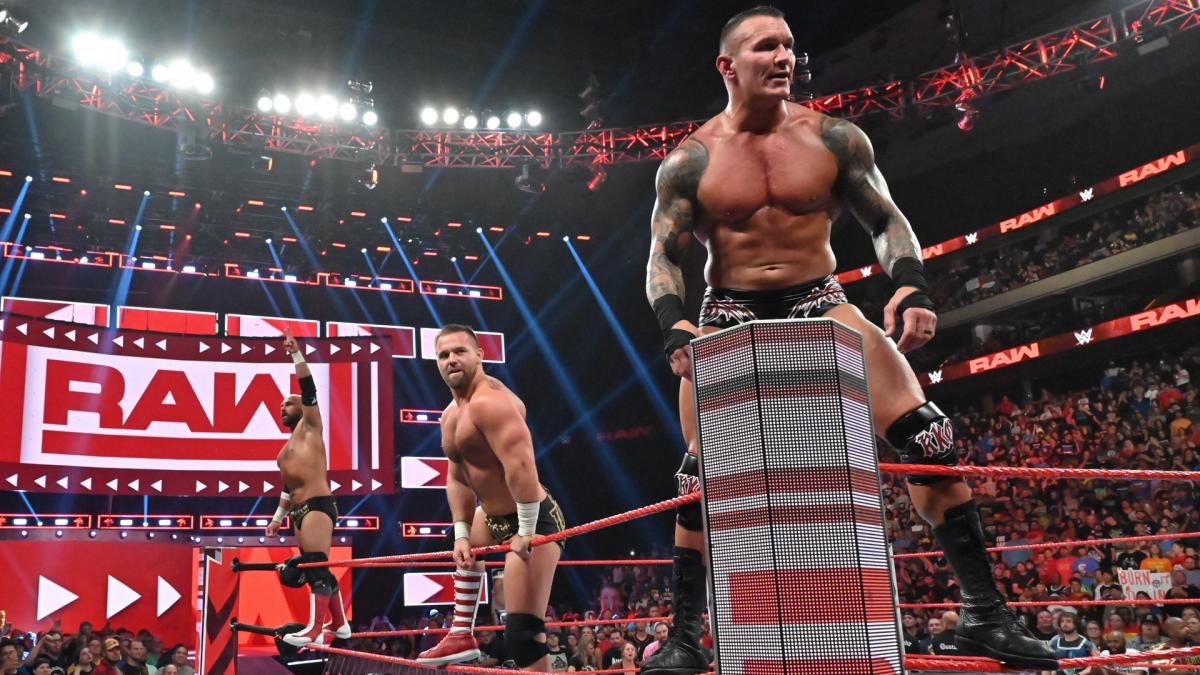 Common Hate
On August 13th, 2019's episode of Smackdown, Randy Orton and the Revival teamed alongside each other to battle the New Day, with the Revival picking up the win over the Smackdown tag team champions.
The post-match assault continued, with Randy and the Revival coming out on top. Next week on Raw, a tag match between The Revival and the New Day's Xavier Woods and Big E ended in a disqualification after Randy Orton attacked.
The trio invented the "Super RKO," a dual flapjack from the Revival that landed with Randy Orton hitting an RKO. The three men brutalized the New Day, crippling Xavier and forcing Kofi to watch. Fans were quick to spot the similarities between this team and Randy's old "Legacy" group. The trio of Randy and the Revival exuded old school, traditional heel wrestling, and they quickly gelled together. FTRKO was born, and they continued to wage war against The New Day.
Their Countless Attacks
In the coming weeks, FTRKO continued to attack members of the New Day, systematically tearing apart all three men. Weekly beatings, Super RKOs, and injuries were dished out, and the faction was seen as a fearsome group. The Revival managed to secure a Smackdown tag team championship match against Woods and E at the upcoming Pay-Per-View, Clash of Champions. Orton secured a rematch with Kofi this time; the WWE championship match was more personal than ever.
After helping in injuring Woods, Orton promised to come after Kofi's family, who he antagonized at Summerslam. Kofi promised to end their story once and for all and to avenge his New Day brothers. At September 15th's Clash of Champions, the Revival managed to defeat the New Day for the Smackdown Tag Team championships, exacerbating previous injuries. However, Randy Orton was unable to defeat Kofi Kingston and claim his WWE championship. One well-timed Trouble in Paradise was able to drop Randy, allowing Kofi to retain his championship.
"We were at a live event, sometime last December and we were backstage watching on a monitor and Randy was working Ricochet and it was just me, Dax, Sami Zayn, and Daniel Bryan I think, and we were all just standing around watching the match and nobody was really saying anything, and we're just kinda watching it go.
As soon as the match was over, I think Sami or Daniel one of them turned to us and said "Randy Orton is maybe the best wrestler ever, right?" and we're all like yes, everybody is thinking it. We're all watching the monitor like blown away by how good he is, and then somebody finally says it and is like "maybe he is one of the best ever".
Cash Wheeler on the skillset of The Viper (h/t WrestleTalk.com)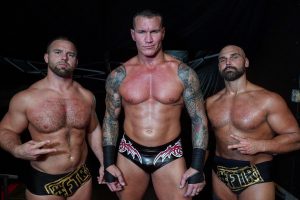 FTRKO – Unmet Potential
 So what exactly happened to FTRKO after their semi-success at Clash of Champions? After Clash of Champions, WWE revived the Draft, solidifying which brand each WWE superstar would go to.
Gone was the Superstar Shake-up; now it was time for proper division. Randy Orton was the first pick of the second round, and he was drafted to RAW. However, the Revival was the fourth pick of the third round, and they were drafted to Smackdown.
With only a month's worth of work, the trio was forced to disband. Randy managed to turn face and reignite a rivalry with AJ Styles slowly. On the other hand, The Revival soon lost their titles back to the New Day, then soon created another forgotten alliance, this time alongside King Corbin. It's a shame, as it feels like this group never managed to become a bigger deal despite their connection.