Trained by Lance Storm Gisele Mayordo aka Gisele Shaw is a Filipino professional Wrestler currently signed to Impact Wrestling and has had a sensational career so far. She is highly respected amongst her peers and has racked up many titles and honors so far since her debut in 2015.
She has also wrestled in such notable promotions as Ring of Honor and Women of Wrestling. One highlight was in 2021 she was ranked number 19 of the top 150 female wrestlers in Pro Wrestling Illustrated. Mayordo transitioned at age 22 however officially came out as a transgender woman at the Pride Toronto event on June 24, 2022, at age 33.
Over a week ago during the weekend of Wrestlemania 39, in Los Angeles, California at Wrestle Con. Pro Wrestling legend Rick Steiner allegedly hurled transphobic slurs at Gisele Shaw. Shaw had multiple witnesses in IMPACT Wrestling referee Daniel Spencer alongside on-air Impact personality Gia Miller, both of whom have supported Shaw's allegations and came to her defense.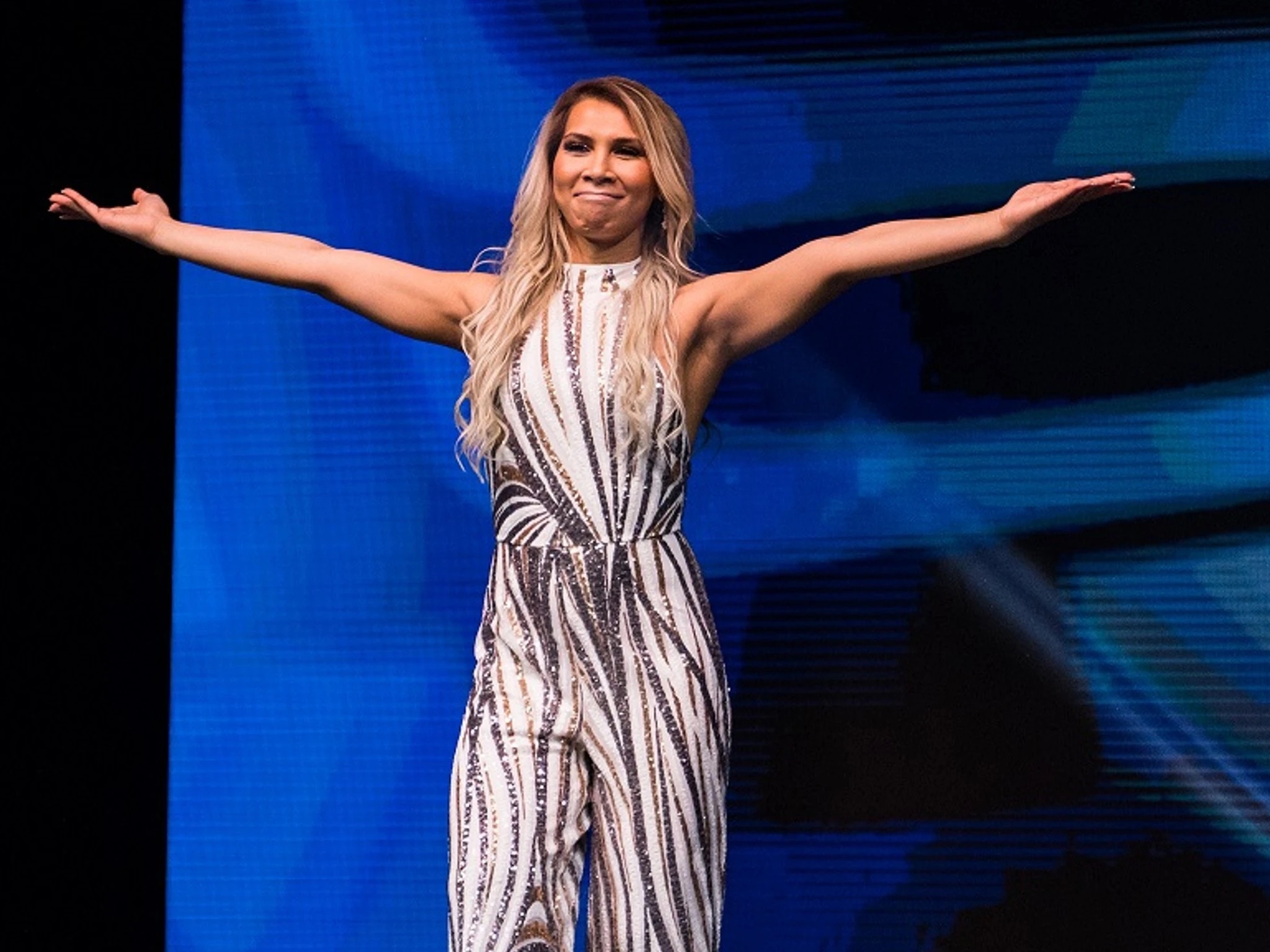 Former WWE Enhancement Talent Mantaur Expresses Transphobic Comments Towards IMPACT Women's Wrestler Gisele Shaw
WrestleCon banned Rick Steiner from its convention. The ban will permit him from being allowed to enter or partake in the remaining WrestleCon events. Ironically this incident occurred during the international LGBTQ holiday Trans Day of Visibility
Former WWE/WWF enhancement talent Mantaur portrayed by Mike Halac only lasted a year in WWE / WWF until they let him go in 1995. The gimmick of Mantaur for those of you who are too young to remember was that of a Minotaur which is a creature of Greek Mythology. The creature has the head and tail of a bull and the body of a man. Mantaur's gimmick was not received well by the fans and his matches were easily forgetful and would only consist of him charging his opponent as he mooed.
On April 5, 2023, on the Monte and the Pharoah Show Mike Halac, expressed the following when they asked him about the alleged Rick Steiner transphobic remarks against Gisele Shaw at Wrestlecon last week in Los Angelos during Wrestlemania weekend. As a result of what Steiner expressed Wrestle Con did the ethically right thing and banned him.
Mike Halac said, "here you have a guy with a p…. dressed as a woman". He expresses more and the full comment be seen on this link at timecode 2:57.
"I feel bad for Giselle, especially in an industry were speaking out can result in being alienated when all we want is to feel included,"
said independent transgender female wrestler Kendell Ryan.
Mike is being unethical and unprofessional with his remarks toward Giselle. His remarks are driven by both hatred which is caused by ignorance. Ignorance breeds hatred and hatred results in violence.  Too many innocent members of the LGBTQ community have been killed because of a lack of acceptance amongst people in mainstream society.
In 1998 Matthew Wayne Shepard an openly gay male was murdered in a field. The incident began at the Fireside Lounge in Laramie, Wyoming. Two men Aaron McKinney and Russell Henderson were at offered to give Shepard a ride home. But instead, they drove to a remote rural area and proceeded to rob, pistol-whip, and torture Shepard, tying him to a barbed-wire fence and leaving him to die.
Shepard's skull was fractured and was beaten so brutally that his face was completely covered in blood, except where it had been partially cleansed by his tears. Shepard was pronounced dead six days after the attack at 12:53 a.m. on October 12, 1998.
McKinney and Henderson were arrested and initially charged with attempted murder, however at their pretrial hearing in 1998 the girlfriend of one of the accused Kristen Price confessed to, Detective Ben Fritzen. Price expressed McKinney told her the violence against Shepard was triggered by how McKinney "[felt] about gays".
Wyoming PBS did a special on Matthew Sheppard's death and his impact twenty years later his unfortunate death inspired others to end this hatred and ignorance towards the LGBTQ community. Why? The question is why do we allow this ignorance to breed more hatred and violence towards people who are just trying to live the best life they can?
In this article by Aleks Phillips published March 30, 2023, for News Week Fact Check: Do Transgender People Have 42 Percent Attempted Suicide Rate? it demonstrates what people who identify as transgender deal with. Their life is not easy and it's due to a lack of empathy and acceptance ignorant people such as Mike have toward them.
To educate Mike aka Mantaur, a transgender female who identifies as a female is a female the same goes for a transgender male who identifies as a male. Since he is a public figure it may surprise him that some of his fans might be members of the LGBTQ community…bottom line we are human beings and what separates us from the animals is our ability to have empathy towards each other and law and order in our society.
Ethically what Mike Halac stated is wrong. As a society we need to embrace each other for our differences, it doesn't matter what that person is or who they choose to be with because it's their choice and it doesn't impact you.
On a personal note as a Co-Founder of the Women's Wrestling Hall of Fame, all of us accept and embrace all transgender athletes and look forward to one day inducting Giselle Shaw into our hall of fame. What happened to Giselle was beyond wrong and we need to end the ignorance by educating people.
We at the Women's Wrestling Hall of Fame have decided to make her our first official Ambassador of the Women's Wrestling Hall of Fame. The honor will be presented to her at Baltimore Fest on May 21, 2023, thanks to Josh Baker's Excitement South Entertainment.
Myself and ECW original Angel Orsini and I met Gisele at a pro wrestling convention several years ago and had the privilege to interview this amazing woman for our documentary "Circle of Champion's the History of Women's Wrestling"
I did this video for my dear friend transgender rights pioneer, and former model/ Playboy Centerfold Caroline Cossey aka Tula of the James Bond Film "For Your Eyes Only" this is on her YouTube and she wrote "Directed by Christopher Annino, featuring video of Queen interspersed with moments from my public and private life set against the background of Queen's "Let Me Live."
This is a compilation of images of love and support from loved ones to live my life freely in contrast to images of harassment by the press, who along with others had tried to dictate my rights and privileges."