Everybody Loves Mickey – The Life and Times of "Irish" Mickey Doyle by Tim Keenan. As a kid, I discovered wrestling literally a half-century ago- on that mysterious UHF dial. For there on Spanish language, Channel 41 was the magnificent Los Angeles TV tapings from the Olympic Auditorium.
Every Wednesday night I would savor the exploits of "The Maniac" John Tolos, Black Gordman, and Great Goliath, Victor Rivera, a young Roddy Piper, Chavo Guerrero, Greg Valentine, Crusher Verdue, Louis Tillet, "Butcher" Paul Vachon, The Hollywood Blondes led by Sir Oliver Humperdink, The Twin Devils, Raul Mata, Mil Mascaras, Fishman, Perro Aguayo, and so many others.
And right there in the mix was "Irish" Mickey Doyle, as consistent a wrestler as I've ever seen, having tremendous matches with so very many of them.
Whether he was on top, midcard, or in the opener, it didn't matter. Mickey would come out and give 110% each and every match and give everyone their money's worth.
Thus, the very fitting title, "Everybody Loves Mickey…"
And I do, indeed, love this book. Because unlike the WWE tomes now flooding the market, this doesn't fixate on silly pay-per-view matches and TV angles we've already seen. This is, in fact, about the challenging "Life and Times of "Irish" Mickey Doyle."
Here, you get a real sense of what it was like for a territories wrestler to get into an aging car with heavy mileage with no guarantee it would even reach that next town. And to make that minuscule $30 payoff which often didn't so much as cover expenses. And what about a troubled wife, shaky marriage, a small child to care for, and innumerable difficult and frustrating career decisions that needed to be made?
An example of one missed chance involved Mickey's interaction with the legendary Stu Hart.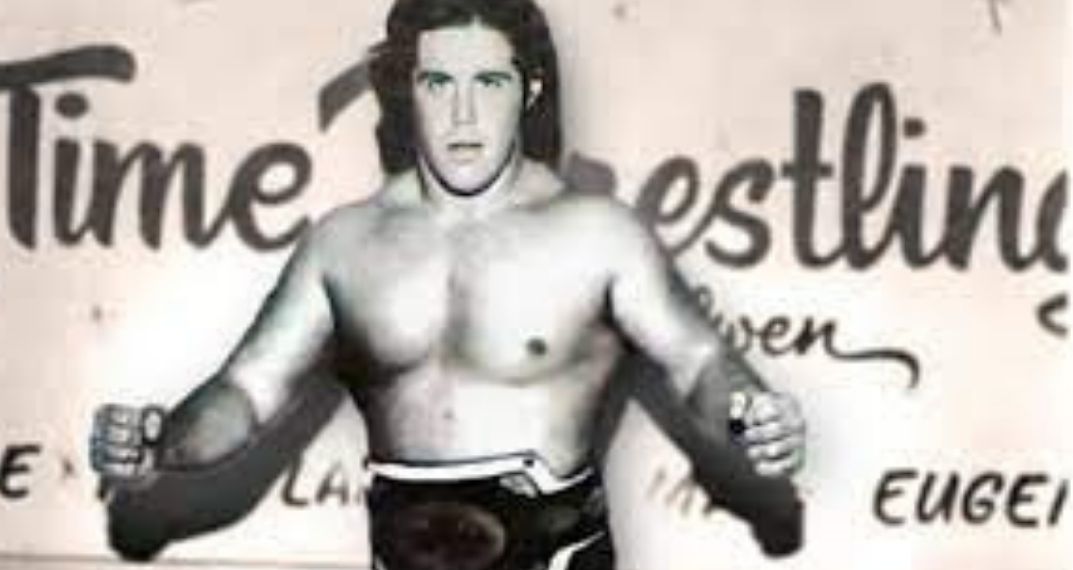 Everybody Loves Mickey
:
"…I had some butterflies prior to calling him. He was Stu Hart after all. He said, "What do you want?" I said, '$500 (a week) American.' He hems and haw's and says, 'OK, Goddammit!' in that gravely, lispy voice. So, I gave my notice, got the U-Haul, packed it up, and started to drive with (wife) Tanya and my cute, month-old baby boy.
We were two blocks from my apartment in the San Fernando Valley headed to Calgary and she says, "You know I'm probably not going to stay up there. I'll probably leave you." Tanya didn't have good motherly instincts and I worried about her raising Brett alone. So, in a split second, I'm thinking this is a great opportunity, but the little boy outweighs the opportunity, so I turned around and went back…"
And what do you do when you're working for Bruno Sammartino's Pittsburgh promotion, he's impressed with your talent and can open the door to those career-changing Madison Square Garden bookings, but you're making $200 bucks a week there and simply can't afford to feed your family?
While his talents take him to Japan, Hawaii, Florida, and a variety of legendary territories, and his California Hippies tag team with Mike Boyette attains success, his partner is homesick and they, too, painfully turn down opportunities that could have gotten them to greater heights.
No, folks, this isn't your typical wrestling book. But in its way, it's as insightful as any written on the wrestling business.
Ultimately, it makes for a fascinating read.
Everybody Loves Mickey
Doyle also goes into just what it was like to work, learn from, befriend, and even live with certain legends. He shared the ring with a who's who of all-time greats including Lou Thesz, Pat O'Connor, Harley Race, Ernie Ladd, Don Muraco, Jimmy Snuka, Bobo Brazil, The Sheik, Wild Bull Curry, Pepper Gomez, Pampero Firpo, and so many others.
He also details the many classic arenas where he appeared which is delightful for old-school fans who have a warm spot for them.
At a mere 112 pages, this is a quick read that I enjoyed so much I wish it had been far longer. I would have also liked to have seen more in-ring action shots.
Don Muraco's Foreword and Sabu's Afterward rightfully sing Doyle's praises as a highly respected pro who everyone admires, enjoyed wrestling, and being around.
Because "Everybody Loves Mickey…" (myself included).
Kudos to all involved for a book that's just a pleasure to read and from the heart.
Bravo.