The ability to draw the audience in and have them despise you is an art unto itself. For Don Muraco, his ability to do just that made him among the most revered of his generation. Muraco was born in Sunset Beach, Hawaii. The native Hawaiian first began to hone his craft as an amateur wrestling champion.
Muraco was an athlete and, like all athletes, was at a crossroads with where their career would go. Would he pursue football, or would he pursue wrestling? Muraco would choose wrestling over football and would begin his early training along the Canadian and US West Coast along with the South Eastern US as well.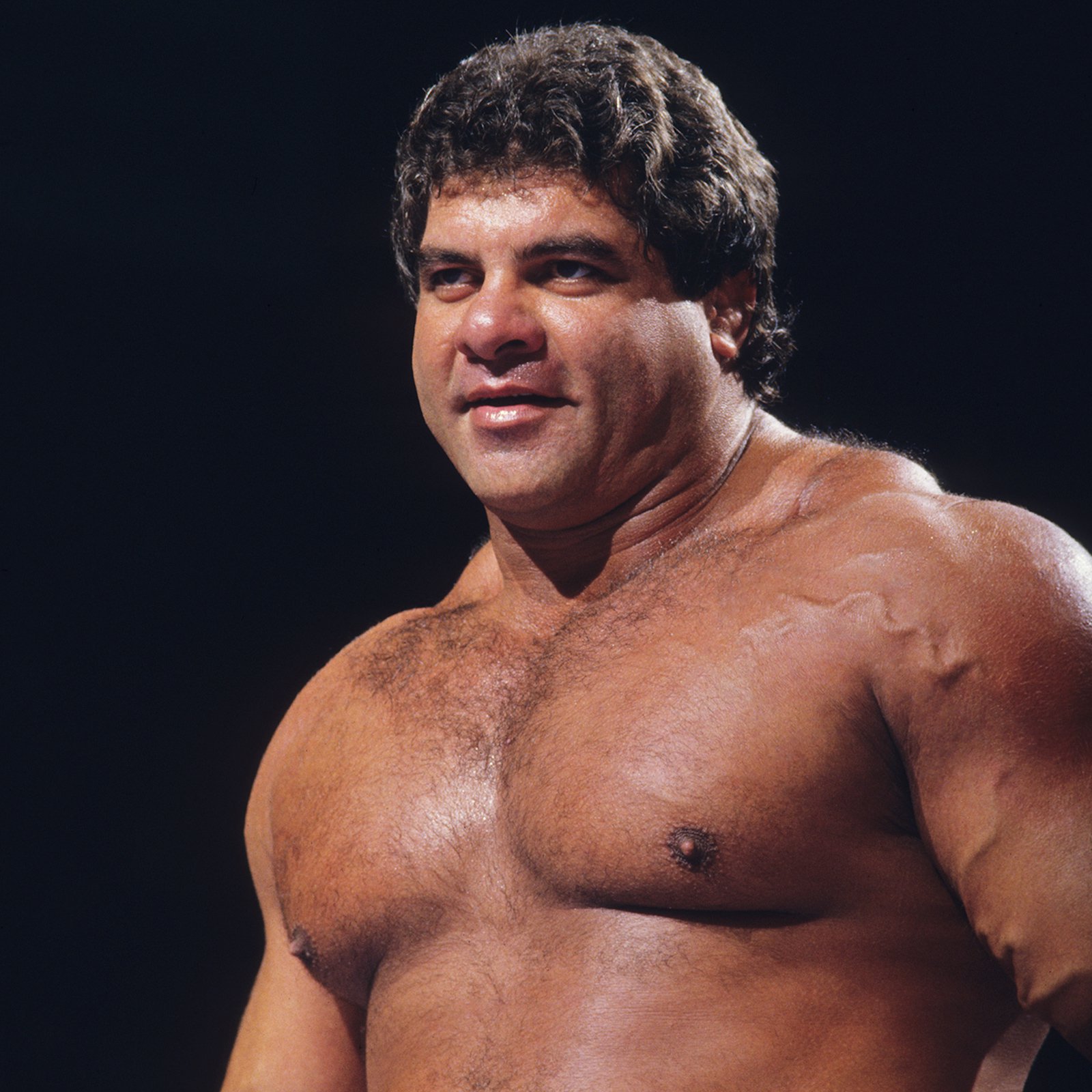 Don Muraco – More Than Magnificient
For the first 11 years of his career, Muraco would move from various territories developing both in the ring and as a character. Don Muraco would earn his first major opportunity competing for Verne Gagne as part of the American Wrestling Association. As a babyface early on in his career, Muraco would face the likes of Ivan Koloff and Larry 'The Ax' Hennig.
He would also team with fellow Polynesian and future adversary Jimmy 'Superfly' Snuka during this time. But Muraco would leave the AWA in 1973 and move on to compete for the NWA territory run by Roy Shire located in San Francisco.
A talent's growth is measured by their ability to move around and generate interest in them by promoters. For Muraco, moving from the NWA would lead to him competing for Eddie Graham in Championship Wrestling from Florida. It would be while facing NWA World Champion Jack Brisco that Muraco achieved a star-making moment. During their May 28th, 1974 match, Muraco reversed Brisco's figure four leglock. While he didn't win the match, his effort alone stood out the most during this time.
He would then compete in territories such as Georgia and Texas before he made his way back to Southwestern US, in particular California. By the mid-70s, Muraco would capture the NWA Americas Heavyweight Championship. This was followed by him becoming the co-holder of the NWA World Tag Team Championship alongside Masked Invader #1. It was while in California (San Francisco, to be exact) that Muraco found his villainous side and would become a heel.
Over the next few years, from the mid to late 1970s, Muraco would continue to move around between the Southeast, the Southwest US, and his home in Hawaii. While in Florida, Muraco was part of an angle that would become the birth of what would soon be the origins of his most notable character.
"The Magnificent M"
A character that wore a masked and went by the name 'The Magnificent M' would come in. When the character was unmasked, to the surprise of no one, it would be Muraco under the mask. What surprised everyone was that he would be bald once his mask was removed. The following year, Muraco would engage in a feud with an emerging talent who was a rookie by the name of Barry Windham.
Muraco would piledrive Windham on the concrete floor. After needing time to recover, Windham would exact his revenge against Muraco and earn the adulation of the fans in the process.
After ending his time in Florida, Muraco would compete for the WWF in 1981. While fans of the Rock n Wrestling generation will recall Mr. Fuji as his manager, it would be The Grand Wizard that would lead The Magnificent Muraco to the WWF Intercontinental championship when he defeated Pedro Morales. Despite losing it months later back to Morales, the two battled in a brutal and bloody feud between them.
But as mentioned earlier, the value of a wrestler is where they've competed and who they've worked with as well. For Muraco, his time the following year saw him work the Georgia territory and even had a stint in NJPW a bit briefly. But when he returned to the WWF, Muraco would be managed by Captain Lou Albano, who would, under the Captain's tutelage, regain the Intercontinental Championship.
It was also that same year that Muraco was part of a monumental moment in a match against 'Superfly' Jimmy Snuka. Snuka was formerly under the tutelage of Captain Lou. In the fall of 1983, Snuka faced Muraco for the title in a steel cage match at Madison Square Garden.
Although Muraco won the match, it was Snuka that created history. Snuka would roll Muraco back into the ring and proceed to hit his Superfly splash from the top of the cage. It was a feat never attempted before.
Through both of Muraco's Intercontinental title reigns, some of his greatest adversaries were Rocky Johnson and Bob Backlund. The always overly confident and arrogant Muraco would demand respect from all that opposed him. His antics, however, suggested that he would disrespect those that opposed him. In one instance, he would bring a sandwich to the ring and proceed to eat it while humiliating his opposition in the process.
"Beach Bum"
Aptly referred to as a 'Beach Bum' by those in attendance, Muraco would lose his title this time to Tito Santana in 1984. But Muraco would once again briefly depart the WWE competing briefly in Japan and the Polynesian territory of the NWA.
Upon Muraco's return in 1985, he would be aligned with Mr. Fuji. Don Muraco would then challenge then WWF World Heavyweight Champion Hulk Hogan in a series of matches ending with them facing one another in a steel cage match. A few weeks later, Muraco won the first-ever King of the Ring tournament by beating the Iron Sheik in the finals.
Next for Muraco would be one of his most notable feuds ever as he battled fellow Hawaiian Ricky 'The Dragon' Steamboat. Their back-and-forth affair also included a moment in which Muraco hung Steamboat from the top rope using his black martial arts belt. Their hostility also included bouts between Fuji and Steamboat as well.
As 1985 turned to 1986, Don Muraco would align with Adrian Adonis and Bob Orton Jr as they would feud with Piper. The former 'Ace' of Rowdy Roddy Piper, Orton had turned on his one-time friend to assist Adonis. But Muraco and Orton would form a team and would face various teams, but by 1987 the duo would split up. After a brief feud between Muraco and Orton, Orton would depart the company.
"The Rock"
Over the next year, Don Muraco would be reinvented. The Magnificent one was gone, and 'The Rock' would replace him. He would come to the aid of former WWWF Champion Superstar Billy Graham with Graham becoming Muarco's new manager. The heel fans had long come to despise would now embrace the accolades of the crowd.
Gone were the black tights and boots and replaced with baby blue tights and knee pads and white boots. He would even don tye-dye, much like the Superstar. It was a far departure from the arrogant heel that disrespected his opposition while demanding respect from him.
After leaving the company, Don Muraco would compete for Stu Hart's Stampede Wrestling in Calgary, Alberta, Canada, Verne Gagne's AWA, Eastern Championship Wrestling, and Wrestle Association R before retiring in 1995.
His value in the ring was only met with his value outside of it. For many, a career after wrestling that still involves the industry is attainable. But in the case of Muraco, it was on his terms as he returned back to his home in Hawaii and co-created a wrestling promotion in Hawaii.
Don Muraco is a two-time Hall of Fame wrestler and among the most dastardly heels of this or any generation. He was as arrogant and cocky as anyone but could back it up. Wrestling will never have another Magnificent Muraco, and because of that, cherish the villain that ruled the ring.