Before Devon Monroe even stepped into a ring, several of today's and yesterday's talents played a part in their interest. Whether it was Victoria, R-Truth, Sasha Banks, or Naomi, Monroe could see something special in these talents. While crafting his ability in the ring, Kiera Hogan and Sonny Kiss proved to be the most influential.
Each of these men and women played a part in showcasing infectious energy. Monroe would even qualify it as being something they gravitated towards. With only a few years under his belt, Monroe dreams of the day to stand across the ring from any of them.
A graduate of the Academy School of Professional Wrestling, Devon Monroe learned his craft under former WWE and TNA/IMPACT Wrestling Star Ken Anderson and independent star Arik Cannon. Monroe knew right away that he wanted to make a difference not only for himself but the LGBTQ+ community.
Monroe is a proud graduate but an equally proud member of the LGBTQ+ community. He walked into the academy and never felt anything less than welcome while there. Monroe shared that they can always count on their brothers and sisters to be supportive of him.
Monroe shared that their favorite moment as a fan in wrestling was only a couple of years ago. At the WWE TLC 2017, Monroe shared that they enjoyed being in attendance. The following year, Monroe attended in Wrestlepalooza.
It was his first time attending an independent wrestling event. In 2020, Monroe competed in Wrestlepalozza. The same exhilarating feeling he felt as a fan in attendance came full circle now as a performer.
Devon Monroe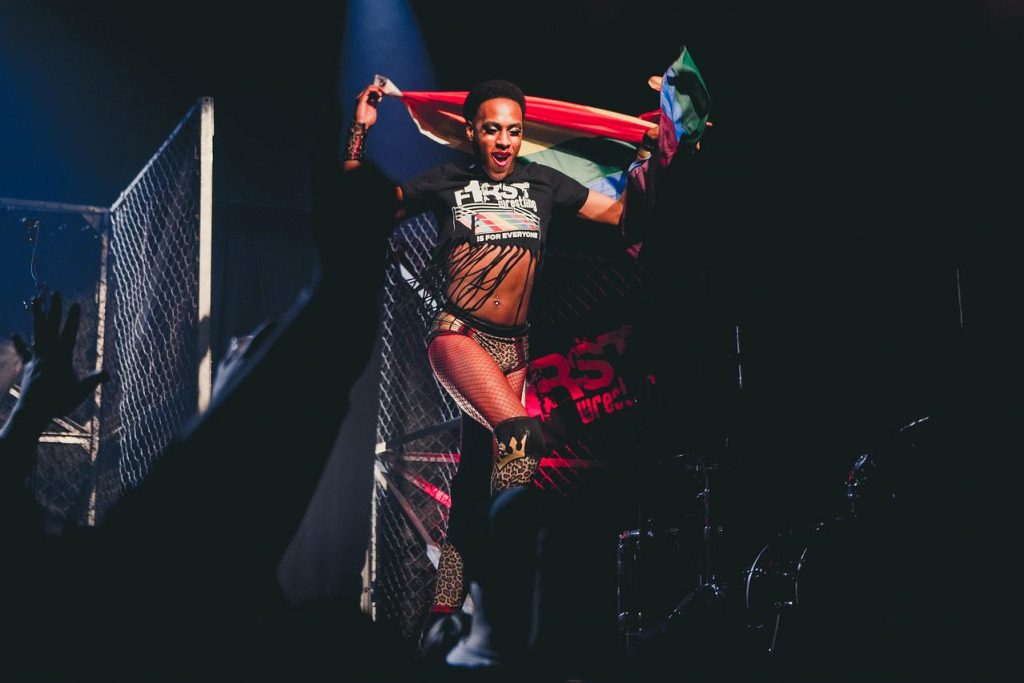 Early on in Monroe's career, they share that one match they competed in that stuck out for him was their last one before the COVID-19 pandemic. As part of Primetime Pro Wrestling's 'Butch vs. Gore' in Washington, DC, Monroe took part in a scramble match. He stood across the ring from the likes of several notable names in the community.
They include AC Mack, Corrine Mink, Jared Evans, Russell Rogue, M.V. Young, and Erica Leigh. The match was so significant to Monroe because the card was the largest displays of LGBTQ+ and marginalized talent compiled in a wrestling show. The show was live-streamed on IWTV. Monroe shared that competitors in the community aren't usually selected for significant opportunities, such as a match like this.
Monroe is fully aware of where he is competing and their environment. To date, there hasn't been an instance where he has fought in a place where they felt threatened or in danger. He is confident that there have been places where the audience hasn't seen anyone like him before.
This is a testament to the industry as a whole changing for the better, let alone society. Monroe calls a spade a spade and that there was primarily one race and culture dominating the wrestling industry. Caucasian males were at the forefront of all different places on the card.
Today, however, many continue to change that narrative. Regardless of race, culture, religion, or sexual orientation, numerous men and women aspire to prove that anything can be done if they set their minds to it.
A Style All His Own
When Devon Monroe steps into the ring, he knows that her high-energy, fast-paced, in-your-face, and self-described 'booty-shaking' skillset will undoubtedly stand out. A great asset to Devon's style is his ability to put together quick sequences that use speed to her advantage.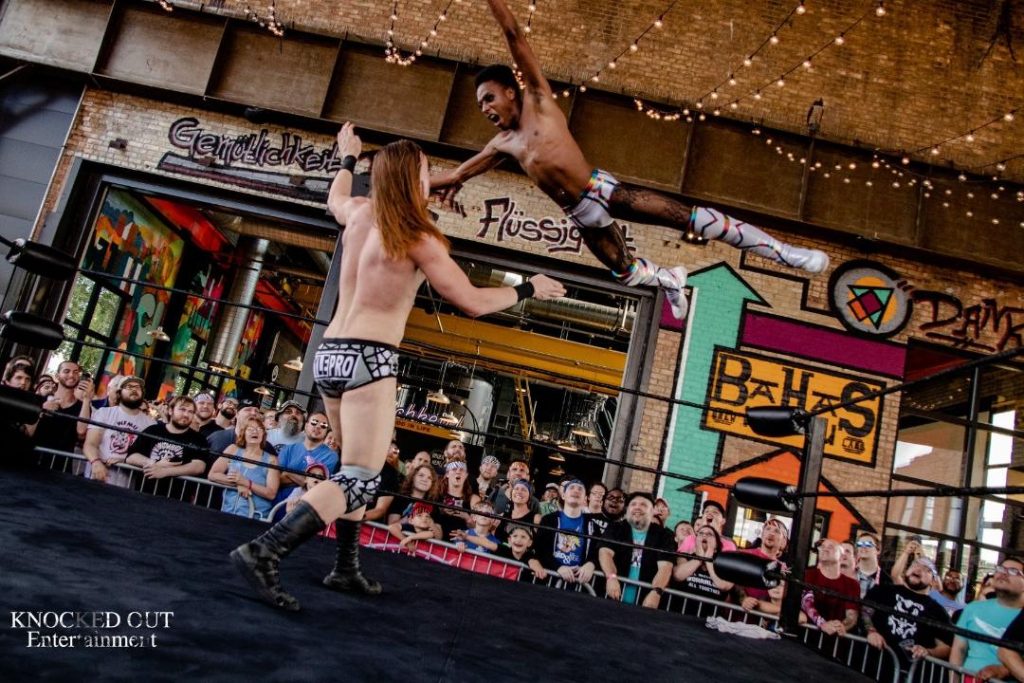 Over the course of the past few weeks, social media has been used primarily for talents speaking out on the indignity they have experienced. For Devon Monroe, it depends on the day for him.
By his admittance, if witnesses a great deal of negativity, it can affect his mental health. To his benefit, he can shut these things out as well if need be. However, Devon is actively involved on social media posting regularly on Instagram and Twitter.
Monroe deserves a great deal of credit. He hasn't experienced little in the way of having his voice not heard or respected. He can see that wrestling is in the midst of transition and growth, much like society. The freedom to express himself on social media is a powerful tool, and he sees its importance in doing so.
As wrestling continues to grow and develop, several men and women in the LGBTQ+ community have contributed to its growth. Monroe is not only fully aware of this but looks to them for continued inspiration. However, more work is still be done.
Monroe sees how the community is being reflected and presented and couldn't be happier.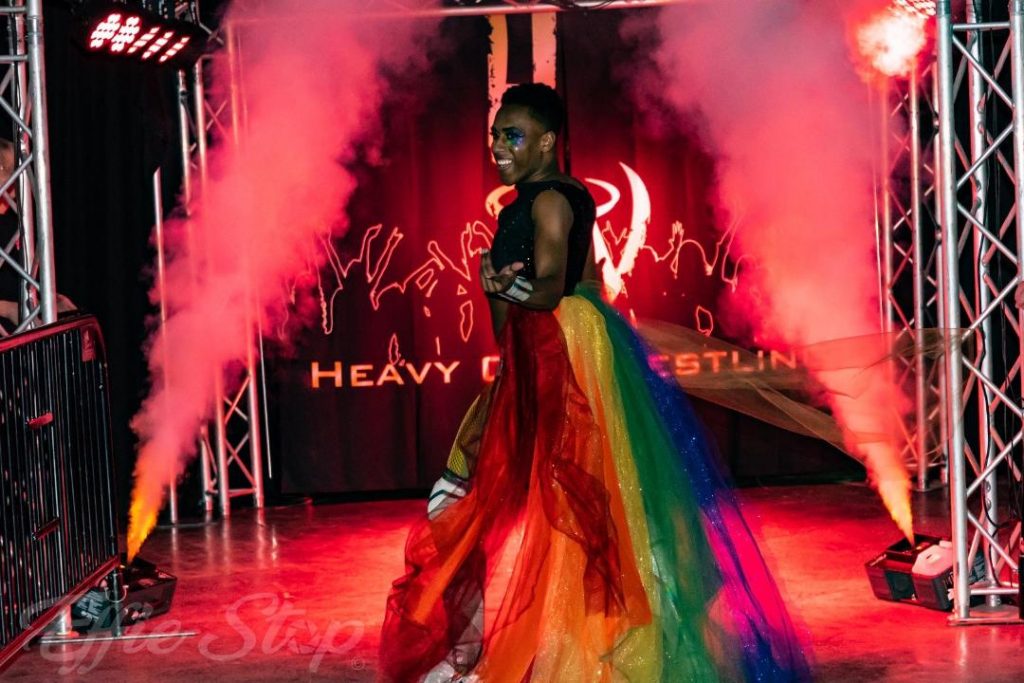 On both the television and the indie scene, I think we're starting to get opportunities to show what we can do! But there's still a long way to go. We're so very lucky to have Nyla Rose, Sonny Kiss, Sonya Deville, Kiera Hogan & more members of the LGBTQ+ community competing on TV!
What they're doing is tackling their dreams, breaking down doors, and opening the door for more of us to get that shot. It's so awesome to see.
As Monroe's career is still in its infancy, there is always more for him to accomplish. While he does look to capturing more championships, it's the ability to make wrestling a living he wants. It is the ability not to have to lean back on something else. He wants to be happy in wrestling and, in that happiness, leave it a better place than when he first came into the business.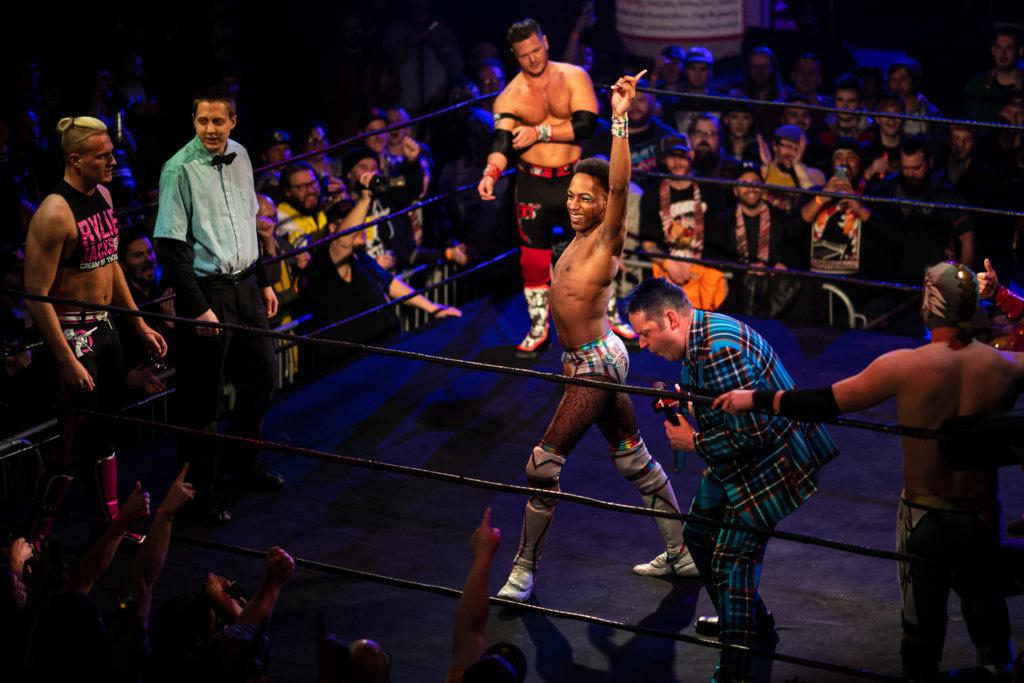 Devon Monroe has a great deal still to achieve. While he does admit that there are several places, he still wants to travel to. He wants to compete outside the United States with stops in Mexico, the UK, and New Zealand. If the opportunity to compete in New Zealand does come about, rest assured, Monroe would call on his friend Candy Lee to be there.