After a long DDT D-Oh Grand Prix tournament, Dramatic Dream Team Wrestling are now heading towards the last show before the final on the 27th December. With 11 participants across two blocks, there have been some wars.
However, this will be the most important show despite the current point standings. Those at the top of the blocks will need this win to get to the finals. Those out of the tournament will want to end on a high with preferably more wins than losses in total.
Here is a look at the D-Oh Grand Prix matches for the 12th December live show and can be streamed through the DDT Universe site.
_________________
Block A

HARASHIMA v Konosuke Takeshita
The rivalry between Disaster Box leader HARASHIMA and All Out leader Konosuke Takeshita is one of the company's legendary feuds. Over the years, the duo has had epic fights over the various DDT titles. This bout is going to be no different.
Both men are very similar in wrestling styles. It means that the result is almost unpredictable. Combining strength and speed, Takeshita and HARASHIMA move effortlessly around the ring using a varied offense from strikes, power, and sometimes even going high-risk. It is a pair that fans never get bored of seeing battle in the ring.
Currently, HARASHIMA sits at the top with seven points, which means that he is in a favorable position. However, Takeshita is only one point behind but is currently tied with fellow block members Yukio Sakaguchi and Chris Brookes. This match is a must-win for two men who want to get back to the top of the company.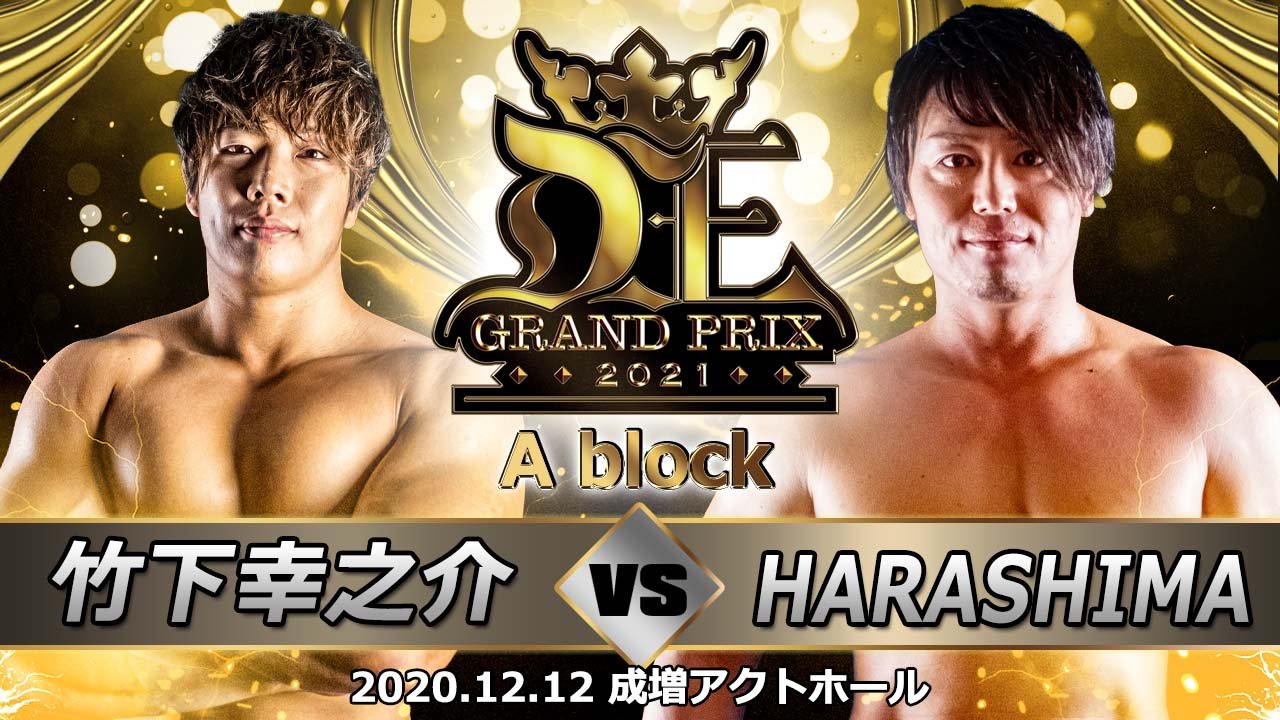 Block A

Yukio Sakaguchi v Akito
Despite Akito being out of the running for the tournament, this match against Sakaguchi could be vital. Not only does Akito have the chance to ruin Sakaguchi's chances of winning, but a win could earn him a future tag titles championship.
Compared to the other matches on the card, this bout contains two very similar men. Despite their differences in personalities, the duo both specialize in a submission style of wrestling. It is something that has been on show during the tournament. This puts them both on equal footing. However, combining the submission style with Sakaguchi's strikes could be the downfall for Akito.
During this tournament, both men have picked up wins over some dangerous opponents. Yet, this could be their toughest bout as they are going against someone with a similar mindset and strategy.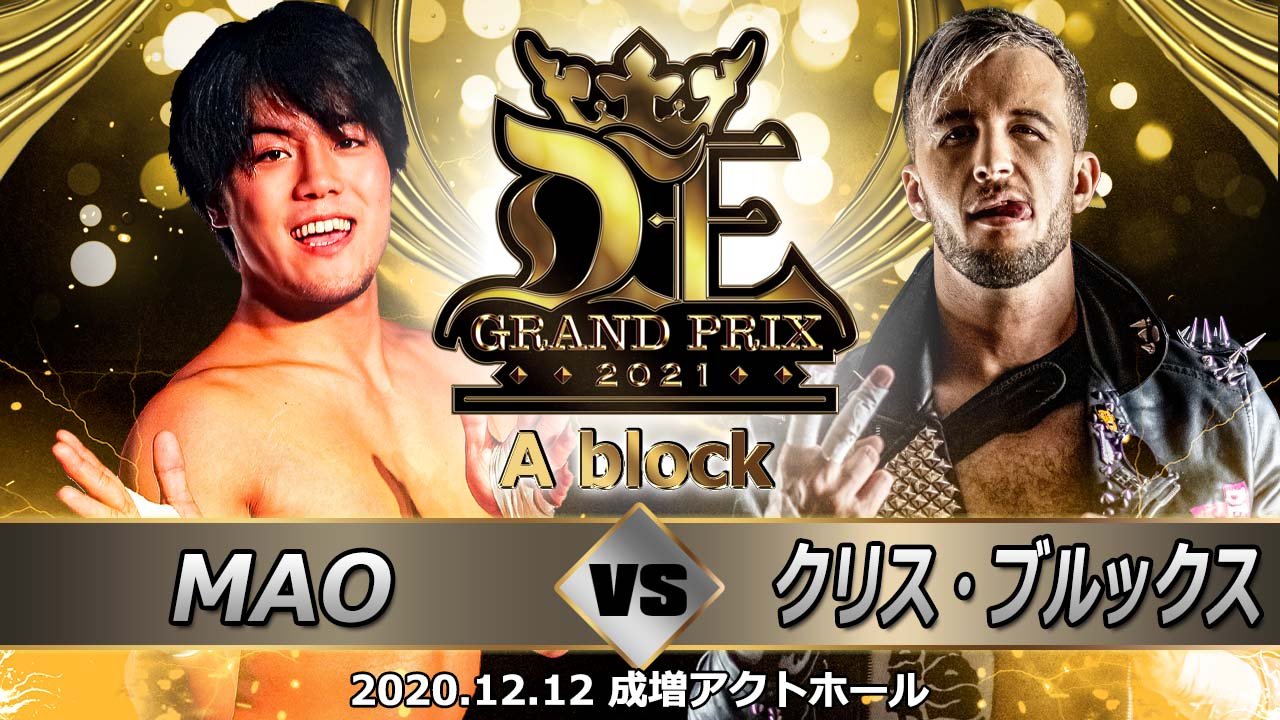 Block A

MAO v Chris Brookes
Like the previous bout, this match is a battle between someone with pride on the line and another with a spot in the final on the line. Despite picking up a huge win against Sakaguchi, MAO is statistically out of the tournament. However, his opponent Chris Brookes is very much still fighting.
Both men know each other very well as both teammates and opponents. They also have a fun relationship, which sometimes makes its way into matches. However, a tournament setting is completely different. With MAO's high-risk, high-flying moves going against the submission, British style of Brookes, it will be a match of contrasts. It will also be a match where Brookes is at an advantage with more wrestling experience and momentum.
Although both are on respectful terms, it does not mean this match won't be dynamic. Chris will be out to win this match. To do this, he has to not only beat MAO but hope that HARASHIMA and Sakaguchi lose their final bouts.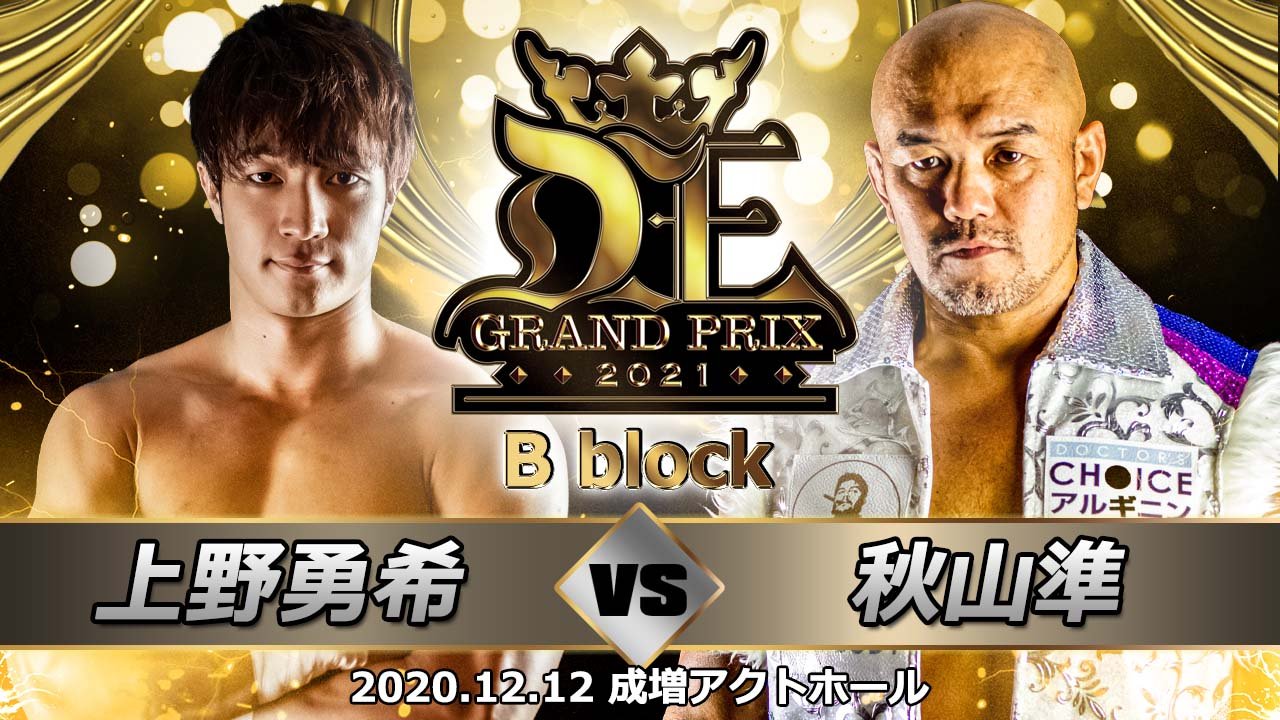 Block B

Yuki Ueno v Jun Akiyama
Yuki Ueno and Akiyama Jun are two men still in with a chance of winning the tournament. Both have won three and lost two, already giving them one of the better of the group. Combined with the other results from the night, this match is vital for a shot at the final.
In terms of wrestling, there are not two men as different. Akiyama is your big, muscly guy who uses his power and strength to drive through his opponents. Also, aside from Endo, he is the wrestler who has had the biggest target on his back, with everyone wanting to beat him. On the other side, you have Universal Champion Ueno, who is fast, agile, and loves taking risks. These are two styles that can either complement each other or cause some danger.
Although sitting at six points, Endo and Takao's loss is needed for either Ueno or Akiyama to advance to the final. With these two men being completely different, it will be a battle of the superior style and speed v strength.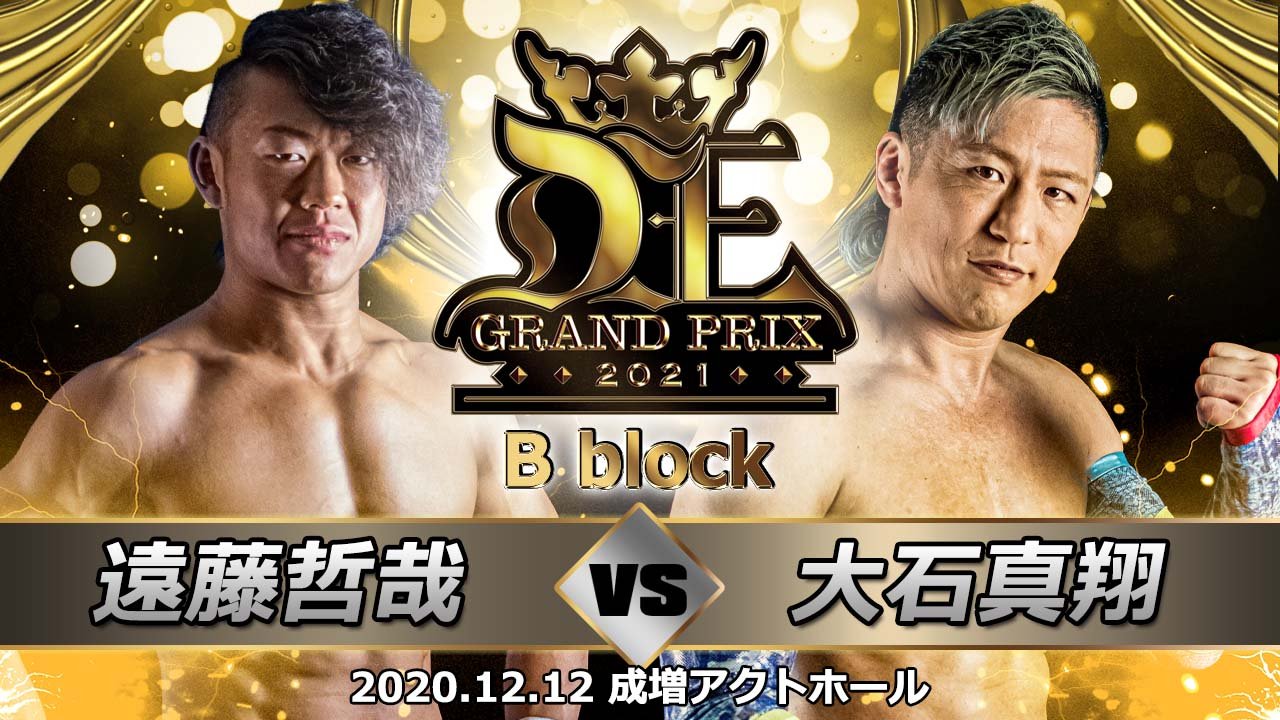 DDT D-Oh Grand Prix DDT
Block B

Soma Takao Vs Shunma Katsumata
After being the first person to pin K-OD Champion and fellow Damnation stablemate Endo clean, Takao has the momentum in this match. Aside from this, he is still well and truly alive at six points, unlike his opponent Shunma.
Aside from the odd tournament match and the multi-man matches, these two have not met that often in the ring. It makes it extremely exciting to see what chemistry the duo has in the ring. Both are different in so many ways. Shunma is extremely loud and charismatic. Whereas Takao is quieter and more introverted. In terms of style, they are both hybrid athletes combining speed and strength despite their smaller statures.
Despite both men being extremely gifted in the ring, Takao's willingness to break the rules would give him the advantage. However, as seen in previous tournament matches, neither is Shunma which puts this all back on a level playing field. With both men out to prove their skills, it will be a match of twists, turns, and the odd chair.
DDT D-Oh Grand Prix DDT
Block B

Tetsuya Endo v Makoto Oishi
Since winning the K-OD Openweight title at Peter Pan, Tetsuya Endo has been very successful, suffering very few defeats and cementing himself as a fighting champion. His tournament has had mixed results with three wins, a draw, and a loss. His opponent Makato Oishi had a less impressive tournament picking up only a win over Shunma.
However, this does not mean that the match is going to be worth missing. Both Oishi and Endo are very diverse. Oishi is very much a mat wrestler who likes to keep control over his opponent but is still extremely fast and agile like a cat. Endo is the perfect wrestler combining strength, speed, and power. It will be the battle of ideologies.
This match is vital for both men in different ways. For Endo, it would cement his entry into the final of the tournament. For Oishi, there is a possible title match on the cards. Although Endo seems like the firm favorite, Oishi has caused upsets before by pinning champions. This could be one of those occasions.