As he was growing up a wrestling fan, Danny Limelight much like everyone else had influenced them and helped shape their career. Dwayne 'The Rock' Johnson played an integral part in his career. Johnson's persona was larger than life and Limelight states that he wanted to be just like him. In particular when Johnson transitioned from wrestling to the silver screen. If there is one part about
The Rock
that Limelight has taken quite seriously it has been delivering promos. Danny Limelight takes the process quite seriously and that when coming up with a new catchphrase that they are new, fresh, and genuine to his character. Much like it made Johnson standout, Limelight sees that as helping him to stand out as well.
Limelight's early training wasn't the most memorable for him. His experiences early on while negative have helped to shape who he is today. With an experience that should have been a positive for him winning his first match, it ultimately cost him a place at this training facility. As the saying tends to go, when one door closes another one opens. This was the case for Limelight. After seeking the proper training he learned with and along with the likes of
John Hennigan
, Mariachi Loco, Lil Cholo, Jake Atlas, Jungle Boy, Luchasaurus, and Los Luchas. This was also men with the countless number of EVOLVE seminars involving the likes of Adam Cole and Roderick Strong that he took part in as well. Limelight was constantly soaking in information and grateful for everyone that had provided him with advice along the way.
Danny Limelight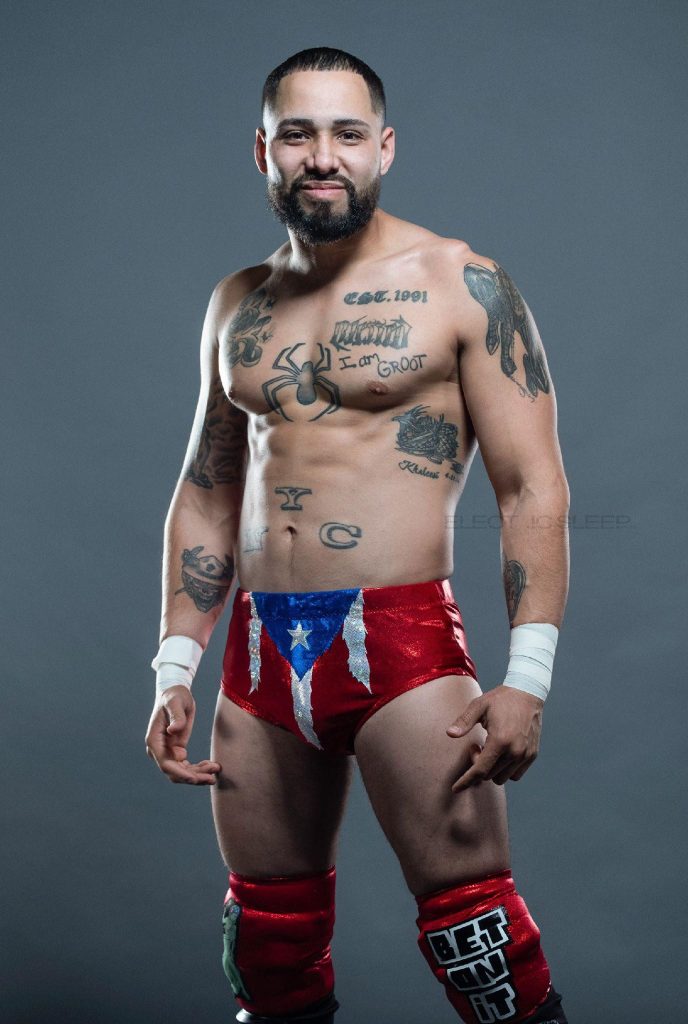 As a fan, one moment stood out for Limelight in shaping who he would hope to become as a performer in the future. At the 1997 In Your House Bad Blood pay per view, Limelight witnessed the Hell in a Cell match between The Undertaker and Shawn Michaels. He was emotionally invested in that match as it was also the debut of Kane that evening. Limelight's anger at how Kane would cost his brother the match led to him turning off the television in disappointment. It is a moment that still resonates with him today. However, as a performer, nothing has quite beaten his first match. From the moment when he first heard his cousin's song Immortalized led him to the ring for the first time along with the adulation of the crowd stand out.
Limelight's career has seen him face some of wrestlings biggest names. One of which has been Major League Wrestling talent Douglas James. The two men faced each other in 2016 for FCW. In a best of two out of three falls match in San Diego, California. Limelight has shared that after the final bell the reaction he received from the crowd was easily the loudest of his career. He also credits facing the likes of
TJP
while competing for New Japan Pro Wrestling and Troy Hollywood in Florida for ACW/WWN recently among his other career highlights.
The Journey Has Just Begun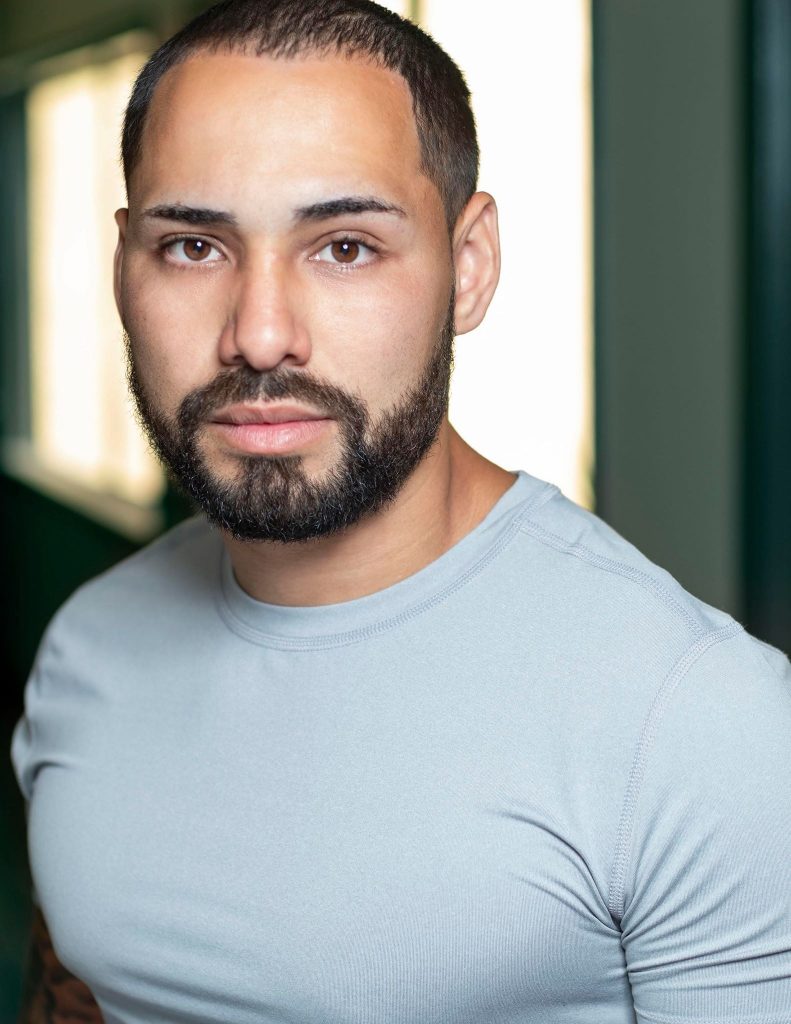 As a veteran of the ring for nearly six years, Limelight didn't compete for a year and a half. That was in part because he was also a Drill Instructor as part of the Marine Corps. His commitment to his country is not unlike his commitment to wrestling. Both received his full attention and focus. With a self-described style that is versatile, Limelight showcases an aerial assault like no other. He is also able to grapple, and strike showcasing his overall ring skill. Limelight credits his skills to 'Radioactive genes'.
His opportunity to compete for New Japan is best described by this humble talent's own words below.
I am very fortunate for the opportunity I received and I truly wouldn't have had the opportunity if it wasn't for David Marquez bringing me to Championship Wrestling From Hollywood when I was a green boy in 2015. I was just a year in and he gave me the opportunity. That's where I met Rocky Romero who I am also grateful for. He brought me out to the New Japan Pro Wrestling tryout end of last year.
I had a tag match with Misterioso against the Riegal twins. He told me he enjoyed it and that there will be a future opportunity for me with the Young Lions. I got the call and showed up to show out and I am forever grateful that I was able to do so. Was never expecting it to be this well-received.
While he did recently take place in the Young Lion's Break Collison event in Los Angeles, he did share that lifestyle and culture is quite different from country to country. A very respectful and regimented means of living best described his time in Okinawa, Japan. It was not unlike his time in the military. He loved the culture in Japan.
Serve And Protect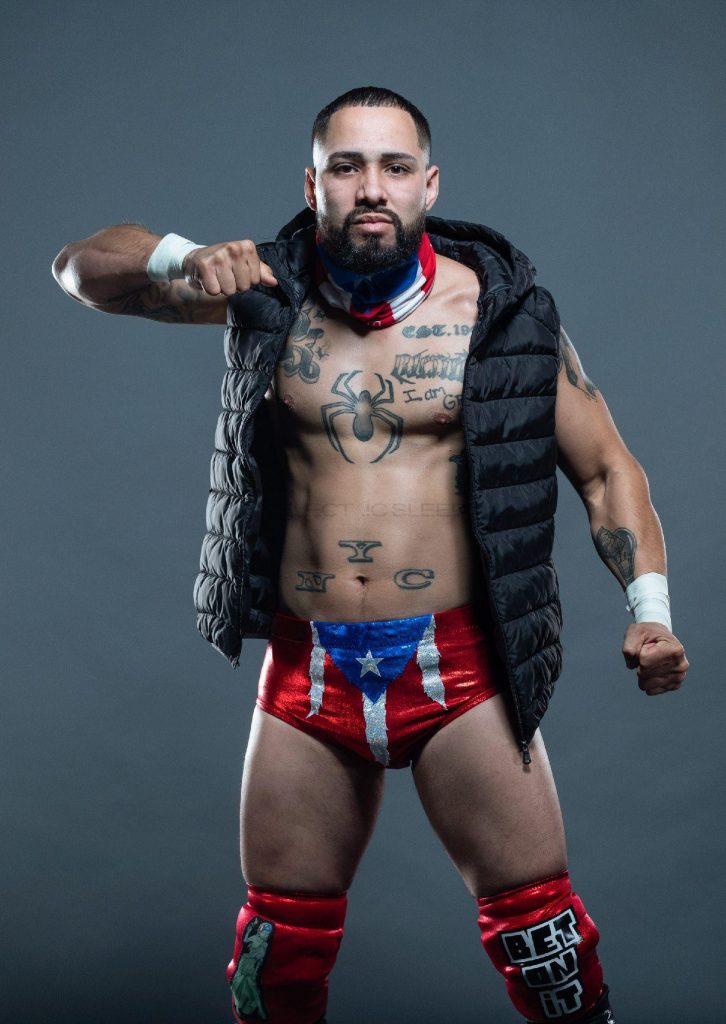 Despite losing a year and a half of competition due to his time in the military, Danny Limelight feels he is just getting started. With stops in IMPACT Wrestling competing in an X-Division match, CWFH,
New Japan Pro Wrestling
, and on the independent circuit, Limelight is just starting to be seen. He also has added brief appearances in the WWE as well as among his career highlights. He knows that this is a marathon and not a sprint. Limelight is here for the long haul.
He has competed in two different countries and eight states. This is just a taste of what lies ahead for him. Where will Limelight compete next? If he desires to compete in Japan, Canada, and the United Kingdom are any indication then fans can anticipate seeing him anywhere and everywhere opportunity presents itself for Danny Limelight.
To learn more about Danny and follow his journey feel free to follow him on
Instagram: @DannyLimelight