Christian Cage made his wrestling debut in 1995 for a wrestling company owned by his trainer, Ron Hutchinson. In 1997 Christian Cage started a tag team with his best friend from middle school Adam Copeland, aka Edge. The two dominated the tag team scene in Canada as well as Japan.
They were going by such names as High Impact and Suicide Blondes. Eventually, Copeland caught the eye of World Wrestling Entertainment. Adam Copeland also got his best friend, Christian Cage, a WWE opportunity. Christian Cage signed his WWE contract in 1998.
Blood is Thicker than Water | Becoming The Brood
Christian made his WWE debut at In Your House Breakdown 1998. Ironically enough, it was during Adam Copeland's match, who was now known as Edge. Edge was facing Owen Hart when Christian appeared at ringside to distract Edge and disappear into the night. Later on, it was revealed that Christian was Edge's brother and had joined forces with arch-nemesis Gangrel.
Edge tried to talk some sense into Christian, but Gangrel's power was too great, and eventually, Edge joined forces with Christian and Gangrel. Known as The Brood, the three caused terror everywhere they went. Complete with blood baths on their opponents, The Brood was a dark force.
In Christian's debut match, he won the Light Heavyweight Championship from Taka Michinoku. The title reign was short-lived. A month later, Christian lost the Light Heavyweight Championship to Gillberg. Eventually, The Brood joined forces with a much darker force in the World Wrestling Federation.
During this time, The Undertaker had been assembling his creatures of the night, calling them his Ministry. Undertaker saw that The Brood would be a perfect fit for his army of darkness. Undertaker became embroiled in a war with WWE owner Vince McMahon.
As part of this feud, Undertaker's ministry kidnapped Stephanie McMahon, Vince McMahon's daughter. Ken Shamrock, Vince McMahon's enforcer at the time, made Christian give away Stephanie McMahon's location by using the ankle lock on Christian.
As punishment for giving away the plans of the Ministry, the Undertaker tortured Christian. However, blood was thicker than formaldehyde, and The Brood turned on the Ministry and rescued Christian.
Edge and Christian | Reeking of Awesomeness
Managed by Gangrel, Edge, and Christian formed a tag team, but unfortunately, they were not successful at this stage in their careers. Gangrel grew tired of Edge and Christian losing and aligned himself with the new team of Matt and Jeff Hardy. The Hardys were christened The New Brood and attacked Edge and Christian.
Edge and Christian were now on their own and were determined to show the world what they could do. At Wrestlemania 2000, Edge and Christain were part of a tag team triangle match against The Hardy Boys and The Dudleys.
On that night, Edge and Christain showed the world that they are the real deal. They became WWE tag team champions. The match at WrestleMania was the precursor to the Tables, Ladders, and Chairs Match that fans know today. After WrestleMania 2000, Edge and Christian began adopting a tagline called the "5-second pose for those with flash photography".
They abandoned the goth look for a look reeking of awesomeness. At Summerslam of that year, Edge and Christian defended their tag team titles against The Hardy Boys and the Dudleys in the first official Tables Ladders and Chairs Match.
E & C vs. The Hardy Boyz
Edge and Christian were on a roll and retained at Summerslam. A month later, they lost the titles to The Hardys at Unforgiven. The stipulation of that match was if Edge and Christian lose, they can no longer be a contender for the tag title.
Since Edge and Christian lost, they would not get another shot ever. However, Edge and Christian had a plan. Dressed as the Conquistadores, Edge and Christain defeated the newly crowned tag team champions, Matt and Jeff Hardy.
The next night on Monday Night Raw, the Hardys returned the favor and disguised themselves as Conquistadores defeating Edge and Christian for the tag championship. Edge and Christian would not regain the tag team championship until Wrestlemania X-7 in a second TLC match. They held the belts until Undertaker and Kane defeated them.
At Last, You are On Your Own
Shortly after losing the tag team titles, Edge and Christian began to fight amongst themselves. Edge went on to win the King of The Ring tournament, but Christian began to resent Edge. The night after the King of the Ring, Christain turned on Edge with a one-man conchairto.
At last, he was on his own. A bitter rivalry ensued between the two "brothers." At one point, Edge captured the WWE Intercontinental Championship. Christian was one of his first challengers.
At Unforgiven 2001, Christian defeated Edge and became the Intercontinental Champion. The celebration was short-lived; a month later, at No Mercy, Edge regained the championship. On the November 1st episode of Smackdown, Christian defeated Bradshaw for the European Championship. Diamond Dallas Page defeated Christian in January for the title.
After the match, Christian started throwing temper tantrums. DDP adopted Christian as his protege to get him to be more positive. However, Christian had other plans in mind and attacked Page leading to a match at Wrestlemania X-8. In the Summer of 2002, he formed an alliance with fellow Canadians Lance Storm and Test. This group called themselves the Un-Americans.
At Vengeance, Christian and Lance Storm defeated Edge and Hulk Hogan for the WWE Tag Team championship. The Un-Americans held onto the tag titles until they were defeated by an unlikely pairing of The Hurricane and the returning Kane. Shortly after that, the Un-Americans imploded when all members lost matches in one night on Raw.
Welcome to the Peep Show Hosted by Christian
After the Un-Americans disbanded, Christian found an ally in another Canadian, Chris Jericho. He and Chris Jericho won the WWE Tag Team Championship but lost it at Armageddon in a Fatal Four-Way Match. Christian decided to take a few months off, but when he returned, he returned as Captain Charisma.
Not only did he have a new nickname, but he also had his own show. The Peep Show was an interview segment meant to mock Jericho's Highlight Reel. He began calling himself the "peoples champion," and his fans were called "peeps."
He wasted no time in regaining a championship. At Judgement Day, he won the WWE Intercontinental Title for the second time in a battle royal. He subsequently lost that title to Booker T in July 2003. Christian regained the Intercontinental title from Booker T at a non-televised house show.
He then lost the title to Rob Van Dam in a ladder match on Monday Night Raw. In December 2003, he found himself once again in a tag team with Chris Jericho. This time at Armageddon, Christian and Jericho faced off against Trish Stratus and Lita in a "Battle of the Sexes."
 The Culminating Match
This match led to Christian and Jericho dating Lita and Trish Stratus. At one point, Christian and Chris Jericho made a bet to see who would sleep with which diva first. When Trish Stratus and Lita found out about this bet, they embarrassed Christian and Chris Jericho by stealing their clothes.
Even though Chris Jericho was embarrassed, he still had feelings for Trish. Christian was not happy. This led to a match at Wrestlemania XX between the two. During the match, Trish Stratus turned her back on Chris Jericho and left without him.
This feud culminated at Unforgiven in a ladder match that Chris Jericho won. He knew he needed backup. He hired the services of Tyson Tomko to watch his back. Christian was drafted to Smackdown in 2005. However, Captain Charisma felt it was time to move on.
The Instant Classic Christian Cage
He accomplished a lot during his time in WWE, but like any good competitor, he knew it was time to get some new competition. On November 13th, 2005, Christian Cage made his debut at TNA Genesis. As soon as he arrived, he made it perfectly clear that he was there to win championships.
At Against All Odds, Christian Cage defeated Jeff Jarrett for the NWA Heavyweight Championship. He was a marked man. His first challenger was the monster Abyss. Abyss tried to play psychological warfare with the champion by attacking Cage's family. This led to a match at Lockdown with Abyss.
Unfortunately, the maniacal monster was too much for Cage, and Abyss won the NWA title. Christian Cage did get his revenge at Sacrifice when he regained the NWA Heavyweight Championship. At Slammiversary, Christian Cage lost the title to Jeff Jarrett in a King Of The Mountain Match.
WCW legend Sting made his debut in TNA and quickly became the number-one contender. Christian Cage befriended Sting and asked to be in Sting's corner at Hard Justice against Jeff Jarrett. During this title match, Christian Cage turned on Sting, hitting him with Jeff Jarrett's guitar.
 Tyson Tomko | Never Far Behind
Do you remember in WWE when he needed someone to watch his back, and he recruited Tyson Tomko? In TNA, this was no different. Tomko was brought to TNA to watch Cage's back. Another lesson Christian Cage learned was there is power in numbers. Christian Cage hired Scott Steiner as his special consultant.
He also attained the services of the Phenomenal AJ Styles. Together they were called the Christian Coalition. Kurt Angle also recently left WWE. He debuted in TNA and went right after Christian.
Christian Cage recaptured the NWA Heavyweight Championship at Destination X with the help of the Coalition. Just like the Un-Americans, the Christian Coalition soon imploded. He was set to defend the title at Sacrifice against Sting and Kurt Angle in a three-way dance.
One of the most controversial endings in TNA history happened in this match. Apparently, Sting pinned Christian Cage at the same time Sting submitted to Kurt Angle's ankle lock. Kurt Angle was awarded the title, but all three wrestlers had a solid claim to the championship based on the match finish.
TNA management decided to vacate the title and have a tournament to crown a new champion. Christian Cage came within a split second of regaining the title, but it wasn't to be.
Christian Cage's last match in TNA was against Booker T for the Legends Championship with the added stipulation if Cage lost, he would join Kurt Angle's new group, the Main Event Mafia. Cage lost and accepted the terms but was attacked by The Main Event Mafia.
Christian | The World Heavyweight Champion
There is an old saying in pro wrestling. Never say never. In 2009, Captain Charisma returned to the WWE. He made his return by confronting ECW Champion Jack Swagger. He later went on to win an elimination tournament to become the number one contender for the ECW Championship. On April 26th, 2009, He won the ECW championship. At Extreme Rules, he lost that same championship to original ECW performer Tommy Dreamer in a triple threat. He regained it at Night of Champions when he pinned Tommy Dreamer with the Killswitch. He became the longest-reigning WWE era ECW Champion. Ezekiel Jackson defeated him in the very last episode of ECW.
He was drafted to Raw, where he won entry into the Money in the Bank match. A few weeks later, he was drafted to Smackdown and was injured by Alberto Del Rio. Captain Charisma was gone for six months. When he returned, he saved his best friend Edge from a Del Rio beatdown.
He was also in Edge's corner when Edge faced Del Rio at Wrestlemania. Unfortunately, the day after Wrestlemania, Edge was forced to retire due to a severe neck injury. He had a new purpose and wanted to pick up where his best friend left off. He won a 20 man battle royal to earn his opportunity to face Alberto Del Rio for the World Heavyweight Championship at Extreme Rules.
The Title Returned Home
On May 1st, 2011, He became the World Heavyweight Champion. He was once again a marked man. Randy Orton defeated him for the World Heavyweight Championship on Smackdown. Christian's credo became "one more match."
Time after time, he failed to beat Randy Orton. That was until July 17th, 2011, at Money In the Bank, where due to a stipulation, if Randy Orton is disqualified, he will lose the title. He once again became World Heavyweight Champion.
At SummerSlam, Randy Orton defeated Christian and regained the title. After that, he was plagued with injuries. He finally returned at Over The Limit, where he defeated Cody Rhodes for the Intercontinental Championship.
At Raw 1000, he lost the title to The Miz. He took another leave of absence, and when he returned, he found out the WWE Universe had changed. A group called The Shield were destroying the WWE locker room. And he was immediately a target.
One Last Heel Turn and WWE Network
After The Shield beatdown, he once again returned, but this time he attacked Daniel Bryan. He competed in the Elimination Chamber PPV. On the March 24th episode of Monday Night Raw, he won a fatal four-way to become the number one contender for the Intercontinental Championship.
Unfortunately, due to a severe concussion, that would be Captain Charisma's final match. He retired from professional wrestling. Christian and Edge reunited and started the Edge and Christian Show That Totally Reeks Of Awesomeness on the WWE Network. He also made several appearances, such as a special Peep Show at Raw's 25th Anniversary and the Dudley Boyz's induction into the WWE Hall of Fame.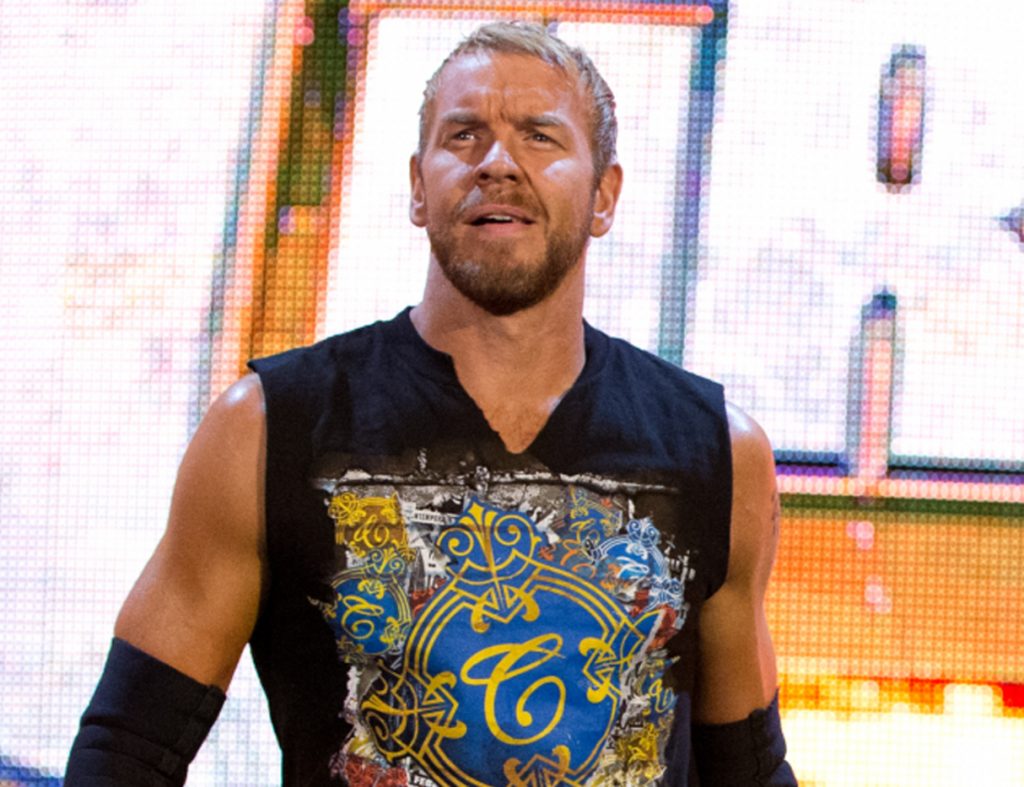 Christian Cage is a superstar, unlike any other. Captain Charisma is easily one of the most gifted yet underrated pro wrestlers in history. Along with Edge, he helped usher in arguably one of the greatest tag team eras.
Always a professional, he made every move look easy. He will most be remembered for his World Championship win at Extreme Rules. Whether it was WWE or TNA, Christian always did what was best for the business and his peeps. Christan Cage truly is wrestling's true unsung charismatic champion.
Before returning to the ring on Sunday, January 31st, 2021, Christian made the following comments about a return to the ring in May 2020. See the excerpt below. To read the entire interview, click here.
"People talk to me about Daniel Bryan (Bryan Danielson) coming back. They said, 'hey, if he can do it,' and I said, well, first of all, we're in different situations. He's 10 years younger than me. I was 40 years old when this happened, or about to turn 40. I wasn't 30.
If I was 30, maybe I would have a different mindset about, but like you said, I accomplished a lot of things. Basically, the only thing I never accomplished was main eventing WrestleMania, and let's be honest, how many people actually get a chance to do that, but I kind of over-achieved in a sense.
I did more than maybe I was projected to do. So I was content with the things I had accomplished. At that age, I never envisioned myself as the guy that hung on for too long also, so I didn't want to get in that territory either."