For three weeks now the focal point of Central Empire Wrestling has been on the Tag Team Championships. This Thursday will be the CEW Powerslam | Season One finale, and the tag team picture will finally become clear. 
Tag Team Turmoil
In March of this year, during CEW's 11-Year Anniversary show, Rory Fox and Tim Rhodes came together to defeat the Snake Pit. The CEW faithful erupted in excitement as two fan favorites aligned to become tag team champions. However, that excitement was flipped on its head by the end of the show.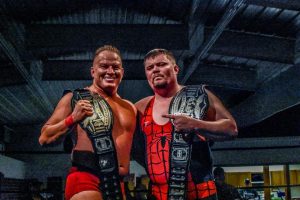 Later that night, Tim Rhodes turned on his former partner Donnie Peppercricket during the night's main event. In a shocking display, Rhodes struck his former D&T Dynasty partner with his newly won Tag Team Championship. Rhodes's actions allowed for JT Energy to become the new Central Empire Wrestling Heavyweight Champion. 
To say the CEW faithful were stunned would be an understatement. Rory Fox was just as stunned, having witnessed his new tag team partner align with one of his greatest rivals.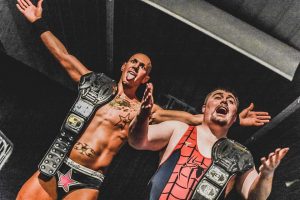 CEW Powerslam | Season One
Episode 1
As time passed and the pandemic slowed down the world, JT Energy and Tim Rhodes confirmed their relationship as BEST FRIENDS. The two proudly boasted their new friendship on social media leading up to episode one of CEW PowerSlam.
Determined not to lose his new partner to the devious ways of the current CEW Champion, Rory Fox vowed that if he couldn't talk some sense into Rhodes, he would beat it into him during a one on one match. 
On the premiere episode of PowerSlam, the current CEW Tag Team Champions clashed in a hard-hitting affair.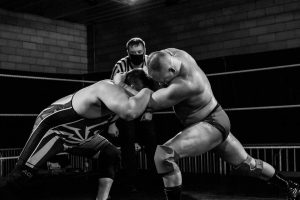 Fox, ever the wily veteran had an answer for every attempt Rhodes made to put him down. It wasn't until outside interference from Energy and the use of a garbage can lid, that Rhodes was able to pin Fox after a running power slam. 
After the match, the two BEST FRIENDS proceeded to give Fox a beat down, including a shot to the head with the CEW Tag Team Championship. The beatdown proved that their plan to rid CEW of Rory Fox was in full effect. 
CEW Powerslam | Season One
Episodes 2 & 3
During episode two, JT Energy and Tim Rhodes boasted about their attack on Rory Fox and let it be known they were destined to become tag team champions. Jared Thumb, a relative newcomer to CEW, arrived at PowerSlam ready to take on JT Energy. The two Black and Brave graduates went back and forth in a highly competitive contest.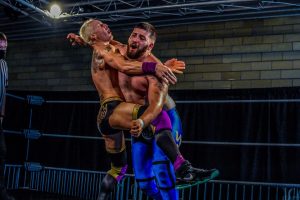 Just when it looked like Thumb was closing in on a win over the CEW Heavyweight Champion, Tim Rhodes interfered and helped his best friend secure a tainted victory. Once again after the match, Energy and Rhodes looked to put a beatdown on their fallen opponent, only this time Rory Fox was able to make the save. With the numbers even, Energy and Rhodes scampered away, but not before Fox issued a challenge. 
On the next episode of PowerSlam it would be Rory Fox and Jared Thumb versus JT Energy and Tim Rhodes, the winning team becomes CEW Tag Team Champions. The stage was set for an epic encounter for the CEW Tag Team Championships during episode three of PowerSlam. However, Energy and Rhodes had other plans in mind. 
The dastardly duo attacked Fox and Thumb before the match and put a vicious beating on their opponents. So much so that the tag team championship match was unable to take place. Fox and Thumb were left lying in the ring as PowerSlam went off the air.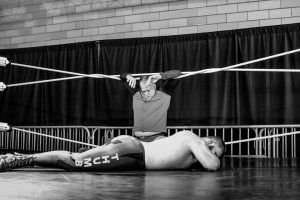 PowerSlam Season One
Finale
All roads to the CEW Tag Team Championships lead to this Thursday as the team of Rory Fox and Jared Thumb take on JT Energy and Tim Rhodes. This contest has been months in the making and only one team can emerge as champions. 
Can Fox and Thumb take their new partnership to the next level? Or will the BEST FRIENDS solidify their claims as the top duo of Central Empire Wrestling? There's only one way to find out! Tune in this Thursday at 7:30 p.m. on the CEW Facebook and YouTube pages for the season one finale of CEW PowerSlam.