Only a three-year veteran of the ring, Brody King, who emerged out of the Santino Bros Wrestling Academy, has become a star performer. While many may see him as a late bloomer, make no mistake that he has accumulated lots of ring experience in his brief career. His five matches in 2015 for the Santino Bros has exploded to an astounding 76 and counting for 2018.
___________________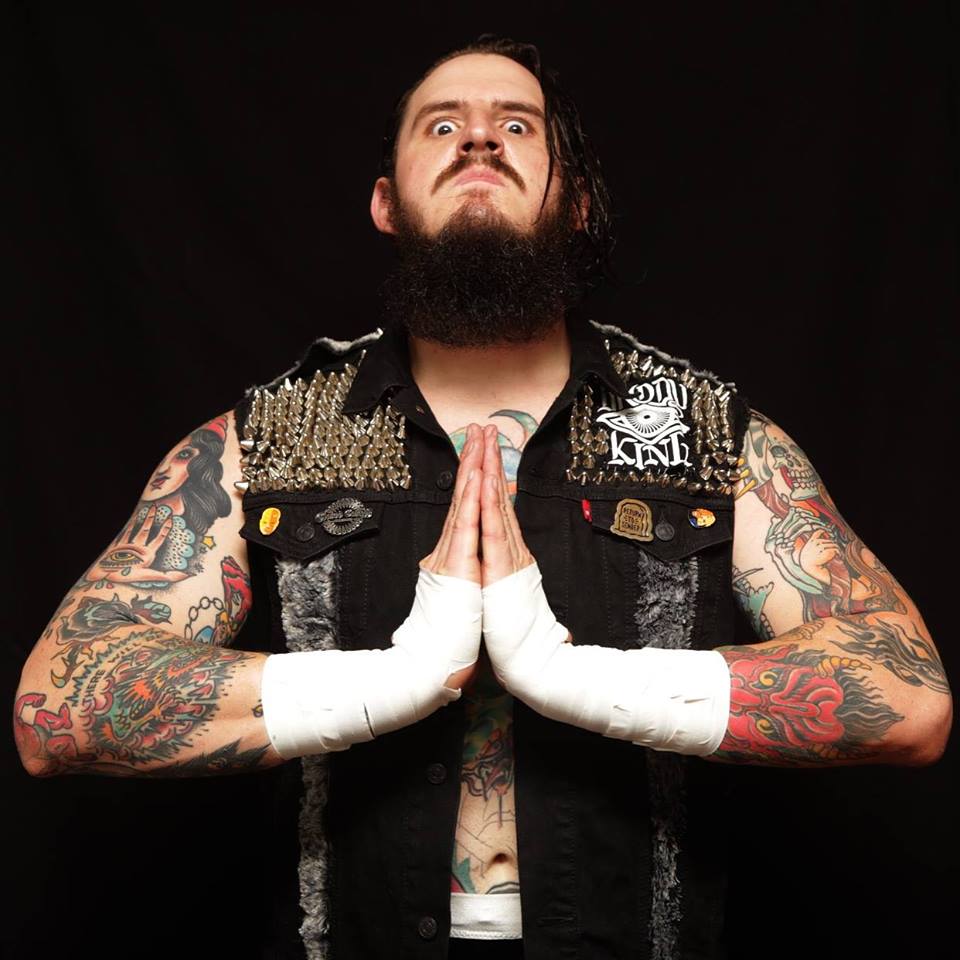 During a chat with King, he said that if there was any moment that he could highlight as being a turning point that helped generate interest in him, it would be his battle against WALTER for Pro Wrestling Guerilla. That match, which took place on July 13th, 2018, was given an outstanding four and ¼ stars. That meant these two large men remarkably told the story within this match.
King continues to make himself known, having competed for as many as 30 promotions in 2018 alone. During that time, he has faced the likes of Matt Riddle and Jeff Cobb. Actually, King and Cobb have squared off against one another on several different occasions but never in a one-on-one scenario.
As recent as this past August, King competed as part of Smash Wrestling's Super Showdown VI, where he faced Cobb in a three-way match that also included the 'NOT HUMAN' PCO. While he may not have walked away, the victor, the 6'5, near 300-pound California native, came at his opposition with everything he had to offer.
North American Emergence
He continues to build a name for himself, competing not just in the United States but also in Mexico and Canada.
He is developing a fan base that values what he does in the ring as he continues to push boundaries and is in high demand, not just because of how he matches up against others but his versatility. King's style works well with larger men and smaller talent alike. Whether they are thick and strike hard or are swift, fleet of foot, and graceful, he continues to face them all. Soon he will have a match for PCW ULTRA at their POSSESSED event against luchador Puma King.
He is also one-half of the tag team Violence Unlimited alongside Tyler Bateman, and that tandem has competed for such promotions as Bar wrestling and the aforementioned PCW ULTRA.
Some talent may question why they aren't getting booked and why they aren't gaining attention, but that isn't the case for Brody King. Anyone who has had the pleasure of talking to him would see that he is friendly and accommodating outside the ring and gives his time and energy.
This demonstrates that this in-demand talent doesn't take it for granted; he remains humble and grounded outside the ring. This is because it is important for him to build relationships and maintain them. However, between the ropes, it is a very different story. He is committed to his craft and brings with him a skill set, unlike others.
Brody King | God's Hate
As the current AAW (All-American Wrestling) champion, King has been thrust into a position where he is even more in demand, especially with this particular promotion. The win took place after he was part of a multi-man match that saw ACH's 208-day reign as champion comes to an end. He defended this championship on September 29th against Penta El 0M.
His commitment to grow and develop say a great deal about whom King is and how far he has come in such a short time. Anyone who is skeptical should make a point of seeing what he offers and digs a little deeper. In order to gain a newfound respect and appreciation for what he can do in the ring. His size, strength, and mobility are keys to his success.
Recently he took part in Pro Wrestling Guerilla's annual Battle of Los Angles tournament. He defeated PCO in the first round before losing to Trevor Lee in the second round. Of course, wins and losses mean very little; his overall performance is what fans should be looking at.
Whomever he is in the ring with has been assured that they are working with one of the best independent wrestling has to offer. He is someone who will give as much to his opposition as he will to himself in each match. If the story is the most important part of what happens in the ring, fans can be assured that Brody King will tell it as good as anyone else today.
Straight Edge Vigilante
Check out Brody King and more talent by checking about Brody King; listen to our podcast with him here .