Brian Pillman is one of pro wrestling's all-time greats. Although looked at as a loose cannon, he has exemplified what it means to blend fiction with reality. He made a name for himself in three of the largest promotions.
He was a fighter and an antagonist. October 5 is the anniversary of this one-of-a-kind superstar's death, so it seems on fitting to pay tribute to the unsung Loose Cannon Brian Pillman.
Pillman has dealt with adversaries all his life. Brian Pillman was born on May 22, 1962. Approximately three months later, Pillman's father died of a heart attack. As a child, Brian Pillman had throat polyps that required 31-36 surgeries.
As a result, he spent most of his childhood in a children's hospital. During his teenage years, Brian Pillman would regularly get bullied because of his raspy voice, which was an aftereffect of the surgery. Many say that it's because of being bullied that Pillman became interested in sports.
Brian Pillman – Bengal Brother
Pillman started playing football in high school at Norwood High in Norwood, Ohio.  In College at Miami University in Oxford, Ohio Pillman set several records as a defensive tackle.
Brian Pillman was also a Division 1 AA-All American his senior year. He did go undrafted in the 1984 NFL draft, but he was part of the Cincinnati Bengals as a free agent. He also won the Ed Block Courage Award.
This award is given to a player by his teammates. It signifies courage, inspiration, and sportsmanship. Brian Pillman definitely exemplified all that and more.
He inspired so many people that the Cincinnati Enquirer did weekly stories about Brian Pillman's attempts at becoming a first-string player on the Bengals. In 1986, Pillman moved to Calgary, Alberta, Canada, and played for the Calgary Stampeders.
Pillman also played for the Buffalo Bills during the preseason but was cut before the season started. Not one to let adversity get the best of him, Brian Pillman set his sights in another direction…..pro wrestling.
Stampede Wrestling
In 1986 Brian Pillman began training with the legendary Stu Hart at a wrestling camp that was known as "the Dungeon".  About a year later, Pillman made his in-ring debut teaming with Bruce Hart.
Together they were known as Bad Company. Bad Company ran through the Stampede roster until they became the International Tag Team Champions. They were the reigning champions twice.
Brian Pillman's final match in Stampede Wrestling was a six-man tag joining forces with Bruce Hart and Jason The Terrible. In 1995 Brian Pillman would be inducted into Stampede Wrestling's Hall of Fame.
Brian Pillman made a lasting impact with Stu Hart and the rest of the Hart family. He was looked at like a brother.
Brian Pillman | Flyin' In WCW
In 1989 The National Wrestling Alliance came calling. Brian Pillman changed his name to Flyin' Brian and began using a more high-flying lucha style. He was one of the first non-lucha wrestlers to implement the fast-paced, risk-taking style.
In February 1990, Brian Pillman and Z-man Tom Zenk won the NWA United States Tag Team Championship. After losing that title, Flyin Brian and Tom Zenk went their separate ways. However, the only way for Pillman to go was up, as Flyin' Brian took off to Light heavyweight success.
In 1991 at Halloween Havoc, Flyin' Brian Pillman became the first WCW Light Heavyweight Champion. Pillman held the title until Jushin Thunder Liger grounded Flyin Brian temporarily to win the title.
Brian Pillman regained the title a few months later by defeating Liger, only to lose it to Scotty Flamingo, aka Raven. Pillman began to get frustrated after this loss and decided to turn heel.
A Brush with Greatness Hollywood Blonde Style
In 1992 Brian Pillman began teaming with another WCW midcard wrestler, "Stunning" Steve Austin. The two began calling themselves the Hollywood Blondes. The Hollywood Blondes were the perfect combo of high-flying and technical in-ring ability.
According to most experts,  Brian Pillman was tag-teaming with "Stunning" Steve Austin because WCW had no plans for Austin. Yes, you read that correctly.  Even Steve Austin has said himself that The Hollywood Blondes were the tag team that wasn't supposed to be anything.
Pillman and Austin proved the naysayers wrong when they won the WCW Tag Team Championship on March 27, 1993, from red-hot fan favorites Ricky Steamboat and Shane Douglas.
It was also during this time that The Hollywood Blondes started using their signature winding of a film camera pose. After either of the blondes would hit a finishing move on their opponents, the other blonde would act like they were filming it.
To antagonize fans more after the match, Pillman and Austin would mock the fans by saying "Your brush with greatness is over."  The Hollywood Blondes' most significant moment was when they started a war with the Four Horseman and the returning Ric Flair.
The Hollywood Blondes Mocking The Nature Boy
Upon his return to WCW, Ric Flair was given a weekly interview segment called Flair for the Gold. The Hollywood Blondes immediately took this as an opportunity to mock the Nature Boy.
The Blondes developed their own segment called Flair for the Old, where weekly, they would mock Ric Flair and Arn Anderson. The impersonation brought Ric Flair back to WCW for the first time since he left for the WWE. Ric Flair and Arn Anderson challenged the Hollywood Blondes for a 2 out of 3 falls match for the titles at Clash of the Champions.
Unfortunately, The Four Horseman did not win the titles due to a disqualification because Barry Windham attacked Ric Flair. With Flair now busy, AA had to find another partner. The Enforcer chose Paul Roma.
During this feud, Brian Pillman broke his ankle, so he had no choice but to find a replacement to help Stunning Steve Austin defend the title. William Regal was brought in as a replacement for Pillman. Steve Austin and William Regal lost the WCW tag titles to AA and Roma.
After the loss, Stunning Steve Austin found a manager in Col. Rob Parker. Pillman, however, decided to take a leave of absence from WCW to rehab his ankle. When he returned, the Blondes reunited until Col. Rob Parker interfered.
Rob Parker accused Brian Pillman of being the weak link because of his broken ankle. Apparently, Austin was thinking the same thing and attacked Pillman focusing on his ankle.
Brian Pillman | Becoming a Horseman
After Brian Pillman's return and due to the attack by Steve Austin, Pillman was once again becoming a fan favorite. However, Pillman had other ideas. Pillman began showing the unpredictable side he was well known for.
In 1995 Brian Pillman convinced Arn Anderson to turn on Ric Flair. This led to a match at Halloween Havoc between Pillman and AA against Ric Flair and Sting. Due to the constant attacks from Pillman and Anderson, Sting decided to help Flair in his fight.
The night of Halloween, Havoc, Pillman, and AA attacked Ric Flair in the backstage area.
It was announced that Flair could not wrestle because of the attack. Sting had no choice but to take on the two mercenaries alone. Towards the end of the match, Ric Flair made a return to the ring.
When Sting finally tagged in Flair, Flair attacked Sting. It was a setup. The Four Horseman, now including Brian Pillman, attacked Sting. Shortly after that, Brian Pillman became even more unpredictable.
Even though the rest of the Horsemen were wearing suits and ties, Pillman would wear t-shirts with crazy images on them.  Brian Pillman was doing what he does best and that blur fiction with reality.
 The Brilliance with The New Horsemen
He even convinced the rest of the Horseman that he was out of his mind. Brian Pillman wasn't a madman at all. He was a genius. Brian Pillman went on to face Kevin Sullivan at Superbrawl VI in an "I respect you match".
This was a match where the loser of the match has to grab the mic and tell the winner that he respected him. Pillman took this one step too far. Yes, Brian Pillman lost the match, but staying true to his unpredictable persona, Pillman grabbed the mic and said,
"I respect you, Booker Man ".
At the time, the fans had no idea that Kevin Sullivan booked the matches. WCW did not want the fans to know this. The night after Superbrawl, Eric Bischoff fired Brian Pillman. Bischoff still says to this day that was a storyline to get Pillman, moreover as the loose cannon.
However, Pillman knew what he was doing. He was headed to the WWF and Vince McMahon. Once again, Brian Pillman was no madman. He was a genius.
Brian Pillman gets EXTREME.
As part of building heat for Pillman, WCW sent him to Extreme Championship Wrestling. ECW, at the time, had a deal with WCW. Brian Pillman made his ECW debut. He wasted no time in calling Eric Bischoff a "gofer".
He also mocked the ECW fans calling them "smart marks". Pillman went so far as to even threaten to expose himself during an ECW television show. Now was Pillman ever going to really do these things? The answer is No.
Brian Pillman was amazing at blending fiction with reality. Unfortunately, Reality became too real on April 15, 1996. In Kentucky, Brian Pillman was driving his H1 Hummer when he hit a tree.
He ended up flipping his vehicle and was in a coma for a week. He also once again shattered his ankle. It looked like Brian Pillman's career was over.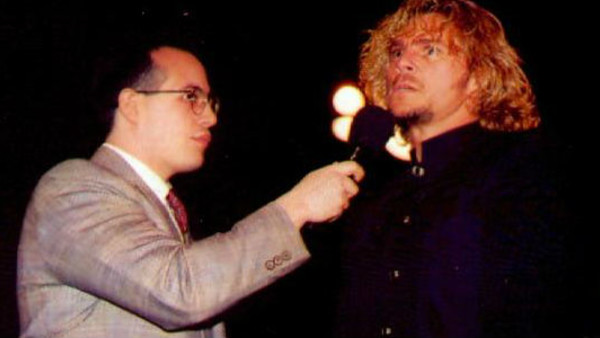 The Loose Cannon arrives in WWF
Brian Pillman did recover from his accident, but he wasn't the same. Flyin' Brian was no more due to the shattered ankle. However, the Loose Cannon was just blasting off. Brian Pillman had finally arrived in the World Wrestling Federation in 1996.
Pillman arrived to a fanfare and a press conference. Shortly after that, he was given a role as a commentator while his ankle was healing. On an episode of Shotgun Saturday Night, Brian Pillman attacked a "fan ".
This signaled his return to active competition. Not only had Brian Pillman arrived in WWF, but his former WCW tag team championship partner was now the hottest commodity in wrestling.
Steve Austin arrived in the WWF and yes as we all know, raised hell. He was no longer Stunning, he was now Stone Cold. Stone Cold Steve Austin was constantly mocking Bret "Hitman" Hart, who was on hiatus from the WWF.
Brian Pillman wasted no time once again reuniting with Austin. However, things were different. Austin did force Bret Hart to return to the WWF and face him at the 1996 Survivor Series.
The Hitman defeated Austin with a rollup out of the sleep chokehold known as the Million Dollar Dream. This defeat did not sit well with Austin.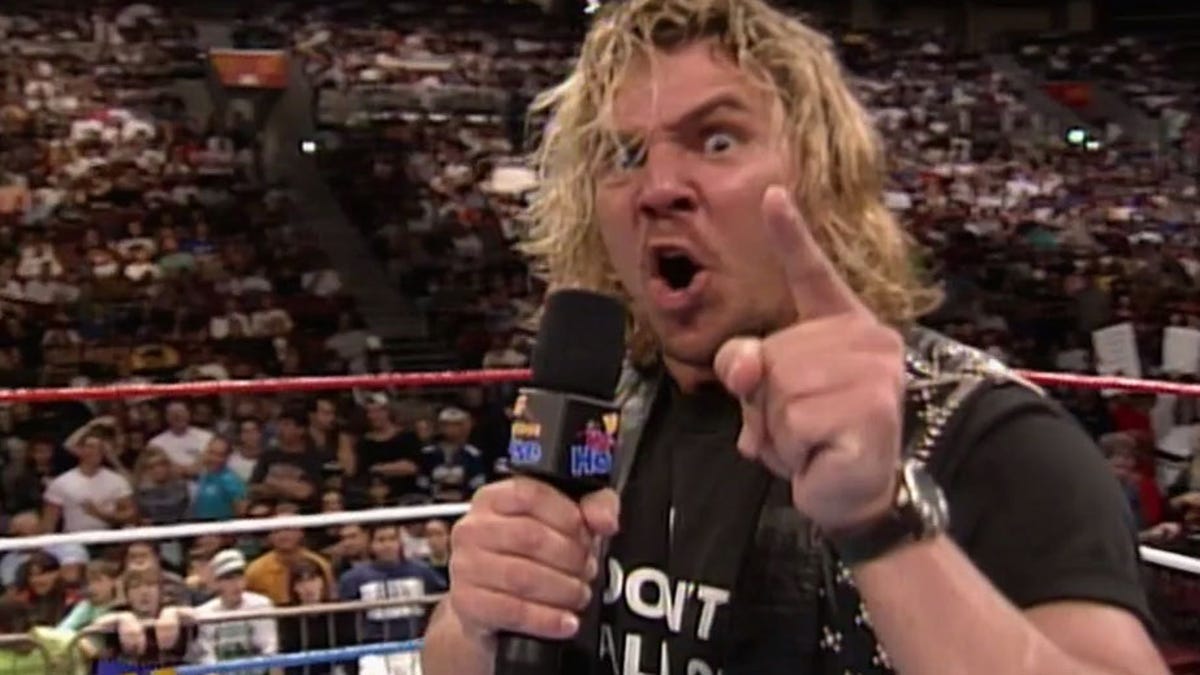 Pillman found himself cheering for Bret Hart due to his ties with the Hart family. Stone Cold Steve Austin did not find this amusing and attacked Brian Pillman. He also put a chair around Pillman's ankle, jumped off the second rope, and snapped it in two.
Stone Cold Steve Austin was on another level of brutality.
Pillman Doesn't Call 911…Pillman 9:11
Stone Cold Steve Austin was as vicious as ever. On Monday Night Raw, Austin tried to break into Brian Pillman's home. As Austin was disposing of Pillman's friends, Brian Pillman sat inside the house with his wife, Melanie.
His ankle was in a cast, and he had a crazy look on his face. Just then, glass shattered; Stone Cold Steve Austin had broken into Brian Pillman's house. From out of nowhere, Pillman pulls out a gun.
The camera panned in to show the crazy look in Pillman's eyes. Pillman kept saying, "I'll kill the sob ". All of a sudden, the camera faded to black.
When it came back on, Austin was being drugged out of the house by Pillman's friends while Pillman was still pointing the pistol at Austin. WWE later realized this angle was of poor taste and apologized.
This part of the angle was dropped; however, it definitely adds to the unpredictability of the Loose Cannon.
Hart Foundation Forever
After the attack by his former tag team partner and best friend, Brian Pillman did what anyone would do, and he turned to his family. The closest people to Brian's family in WWF were the Hart Foundation.
The Harts welcomed Pillman with open arms. Brian Pillman was the only Hart Foundation member who was not related by blood but was still a brother. In July 1997, In Your House Canadian Stampede was live from Calgary, Alberta, Canada.
In the Main Event, The Hart Foundation defeated the team of Stone Cold Steve Austin, Goldust, Ken Shamrock, and the Legion of Doom in front of a hometown crowd.
Shortly after this, Brian Pillman began setting his sights on Goldust. However, Pillman wasn't concerned with Goldust, aka Dustin Rhodes but was more interested in his wife Marlena, aka Terri Runnels.
Pillman had dated Terri in the past, so this worked well with Brian's strategy of blending fiction with reality. Constantly stalking Terri led to a match with Goldust at SummerSlam, where the loser would have to wear a dress.
Brian Pillman did end up losing. He also wore the dress. A month later at In Your House Ground Zero, Pillman had a rematch against Goldust. This time the winner of the match would get Marlena for 30 days.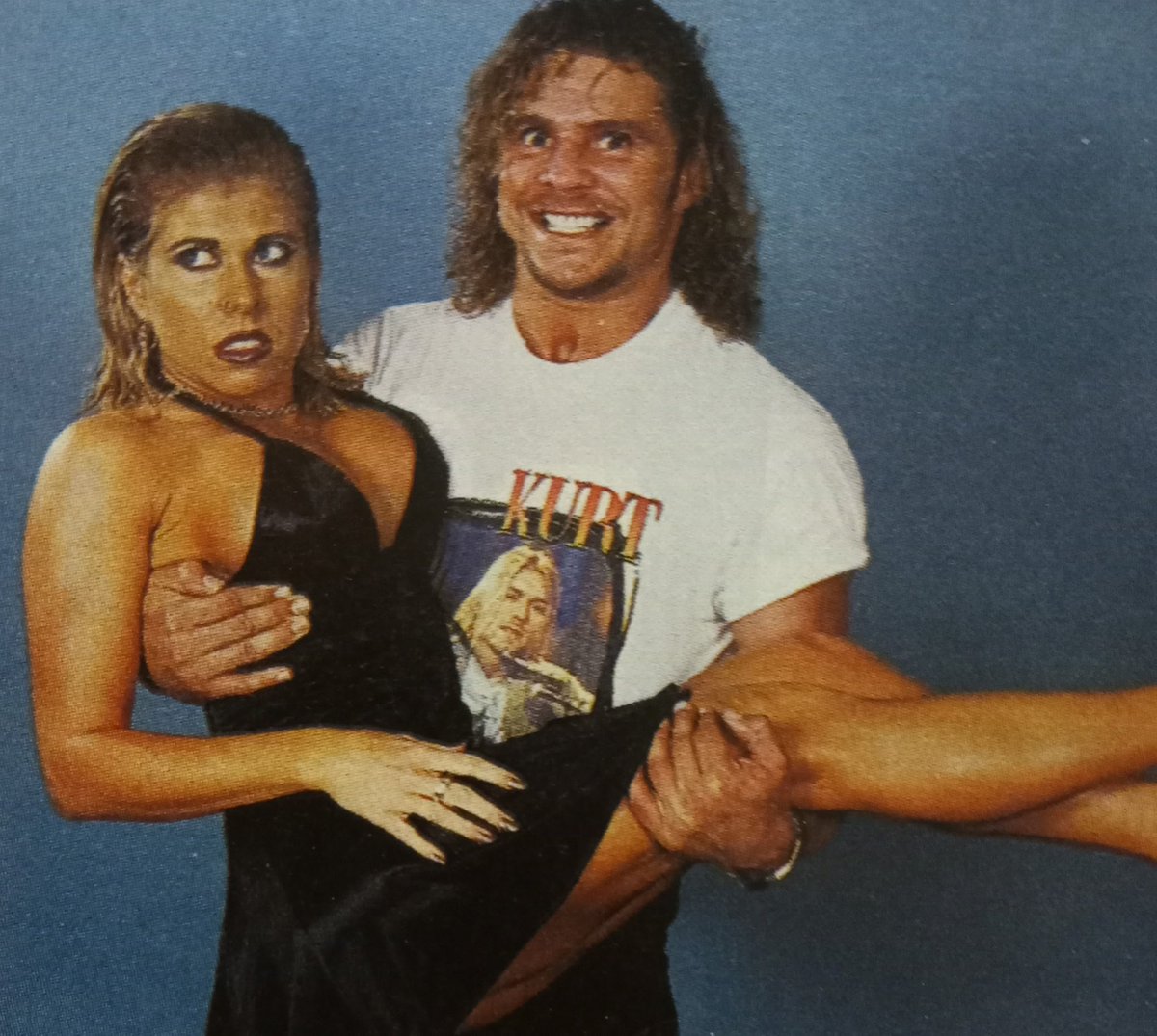 Brian Pillman | His Final Feud and Passing
Brian Pillman won the match. However, this would be the last pay-per-view match for Brian Pillman. A month later, on October 5th, 1997, at only 35 years old, Brian Pillman passed away in his hotel room.
He was scheduled that night to wrestle Dude Love, aka Mick Foley. According to the autopsy report, Pillman died of an undetected heart issue, very similar to the cause of the death of his father.
Pillman was a one-of-a-kind talent. Whether it was in WCW as Flyin' Brian or one-half of the Hollywood Blondes, he made an impact. He also made that same impact in ECW, building the foundation for a loose cannon to be built.
In the WWF, it was no different. he had an unpredictable rivalry with Stone Cold Steve Austin and was also welcomed into the Hart Foundation. Pillman was often looked at as a madman or a loose cannon, but he knew what he was doing all along.
He made a name for himself in the three biggest companies in the 90s. Pillman was not a madman. Brian Pillman was a genius.