After tuning into the late local news the anchorwoman announced the passing of Billy Two Rivers at age 87. Two Rivers lived a long and productive life and as was pointed out, he fought in the ring for show and outside of the ring to preserve and pass on his rich Mohawk heritage.
Two Rivers performed worldwide leaving nothing but positive impressions. More importantly, after a close to 25-year career, Two Rivers became a mentor and leader for the Mohawk community of Montreal's South Shore. He was a voice of reason in often turbulent and scary times.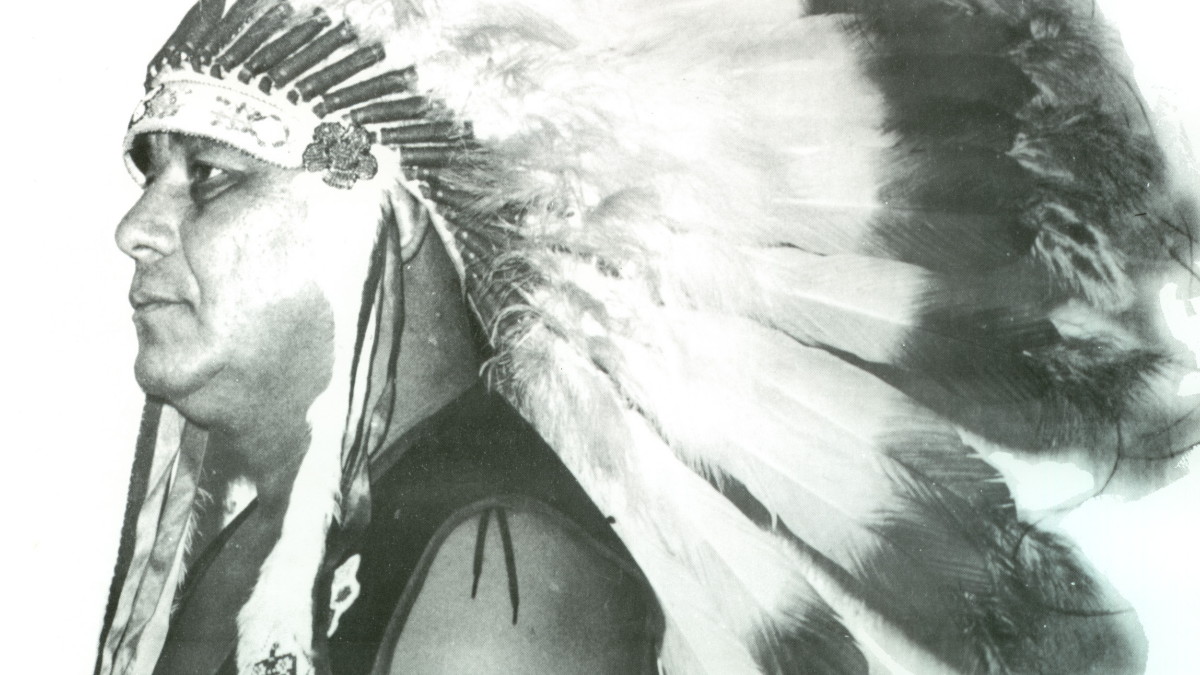 Billy Two Rivers – The Passing of a Legend
We go back to the Summer of 1990 and the Oka land crisis. Trouble arose when the City of Oka decided to build a golf course on centuries-old burial grounds. The Mohawk population showed their outrage by erecting a peaceful blockade and blocking access to the Mercier Bridge, one of four spans connecting the city of Montreal to its South Shore suburbs.
The stand-off lasted from July 11th until September 26th, 1990. A negotiated settlement put an end to this lamentable conflict. Tensions ran high and the volatility was immense.
Billy Two Rivers is said to have been a voice of reason throughout. As was pointed out in yesterday's newscast, he regularly shook hands with all participants and at the correct times.
Here we witnessed keen psychology as opposed to photo opp glad-handing.
Two Rivers remained active in the community up until his passing. He passionately appealed to all to preserve and strengthen ties to the Mowhawk language and culture.
His contributions were so great here, they almost dwarf a multi-decade career as an elite athlete and professional wrestler. One can easily make a case for him being the most accomplished Indigenous wrestler this country has ever produced.
Billy Two Rivers – Birth and Upbringing
Billy Two Rivers came into this world on May 5th, 1935, in the town of Kahnawake, situated on the South Shore of Montreal. His athletic prowess was first noticed playing Lacrosse as a teenager. The man who saw unlimited potential in Two Rivers was a Native Wrestler by the name of Don Eagle.
His birth name was Carl Bell, and he also was a native of Kahnawake. Eagle became a legal guardian to Two Rivers at the age of sixteen. The game plan was to move to Columbus, Ohio, to break him in the wrestling game.
A freak injury suffered by Eagle at the hands of Québecois Hans Schmidt (kayfabe German) left Eagle on the sidelines for close to a year, which allowed him ample time to train his protegé.
Two Rivers had his first match in Detroit in 1953. And made an instant splash for all the wrong reasons. While attempting to leap over the ropes to not ruffle his ceremonial headdress, things failed to go as planned. He spoke about this as a feature on the APTN website dated April 7th, 2019 –
"My first time out there, my knees are knocking. So I went, I got up on the apron on the ring. I grabbed the top two ropes and vaulted. I was so nervous, as I was clearing it, my toe caught the top rope. Did you ever see a chicken fall into the ring? There I was on the mat on a pile of feathers. Well, I never lived that down for about ten years."
Early on in his career, Two Rivers performed extensively in the Midwest, Two Rivers performed extensively in the Midwest and had a notable feud with Wild Bull Curry. The latter drew tremendous heel heat at that time. While not a huge man, Curry was frightening-looking and made Bruiser Brody look like circa 1978 Bob Backlund.
After a fruitful run in the States, Two Rivers sought new adventures and new challenges. Torn between performing for the legendary Stu Hart and heading to Europe, Britain to be precise, he settled the debate with a coin toss. England prevailed and without perhaps realizing it, Two Rivers exhibited quite the Midas touch.
Success Across the Pond and Outside of Wrestling
He has tremendous fulfillment and success in jolly old England. In the early 1960s, television was growing in popularity, while broadcasters yearned to fill their schedules with accessible content. Professional wrestling became the perfect fit. It is interesting to note that at the time, entire families would gather in one area, usually the living room, and watch one show.
Western movies were all the rage at the time. And Two Rivers captured the hearts of his viewing audience with his attire and Tomahawk chops. He was hailed as a good wrestler but a first-rate showman. Give the people what they want, as we say.
After a tremendous run overseas, Two Rivers returned to North America in 1965. He retired in 1977 at the age of 42, with many projects in mind outside of the wrestling world. It is worth mentioning that throughout the first half of the 70s.
He was a fixture on the Montreal-based Grand Prix Wrestling promotion run by Paul Vachon. Two Rivers was a tag team specialist fighting alongside Johnny War Eagle. The pair won the tag belts in 1971 and were always in the upper echelons of the division.
After his retirement, his commitment to the Mohawk community became his modus vivendi. While being acclaimed as a great worker and Superstar, one can certainly conclude that his storied wrestling career helped set the table for more enduring and meaningful contributions to the Mowhawk culture as a whole. His is a tremendous legacy to be perpetuated with purpose and pride.
Rest easy sir, rest strong. Niawenko wa.