Will Power & Hammer are two of the best competitors in SPW New Zealand and now this newly formed tag team are the brand new SPW New Zealand Tag Team Champions.  It all went down at Halloween Haunting where new champions had to be declared.  Deadly Sins the previous champions moved from SPW to seek out opportunities abroad, as a result of being unable to defend the titles Deadly Sins were forced to vacate the titles.  SPW New Zealand decided that the company needed to crown new champions and it would all go down at SPWNZ Presents Halloween Haunting.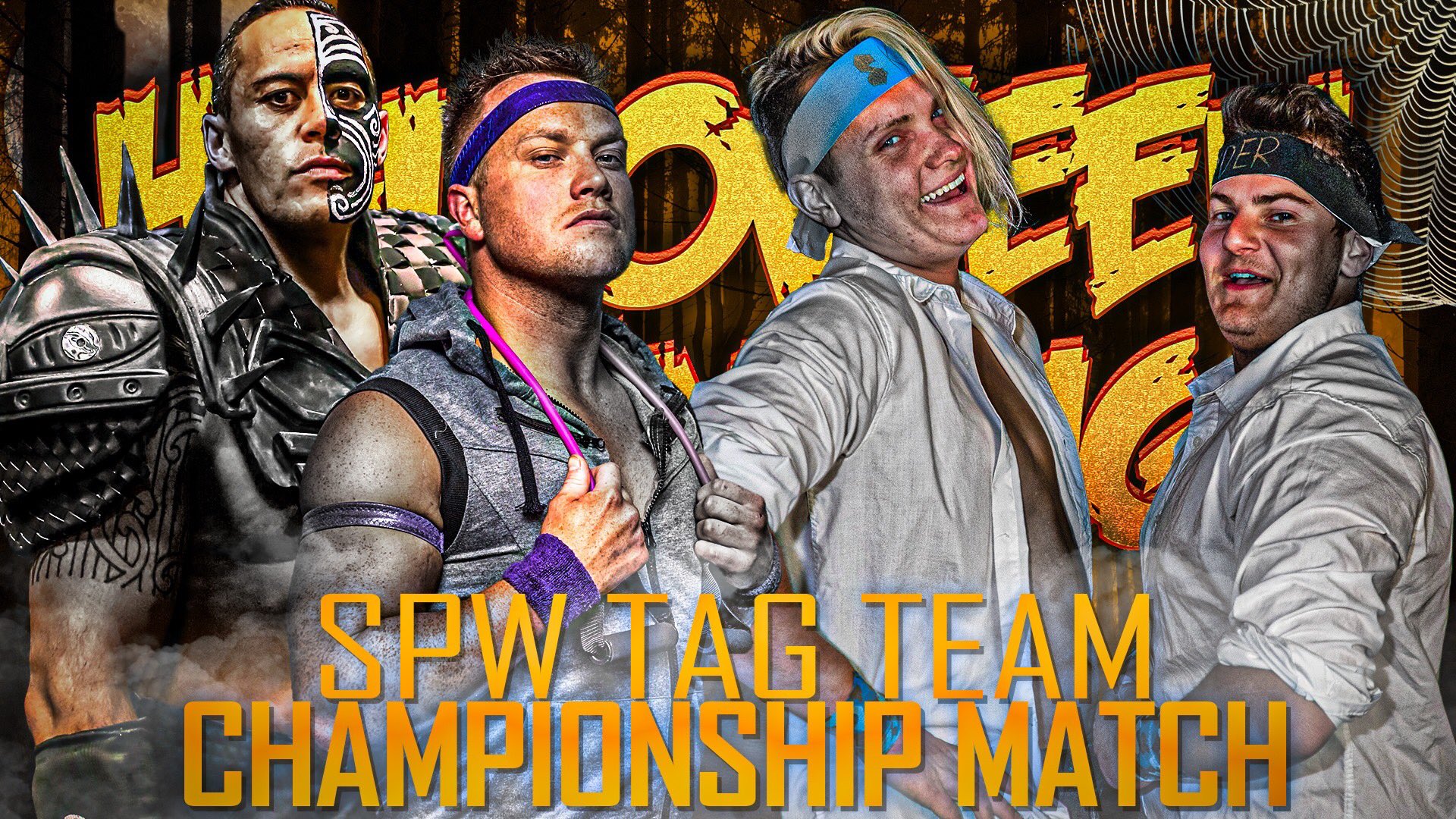 The match was then set as the newly formed team of Will Power and Hammer would take on the previous champions Detention.  Detention had a very remarkably strong run as the tag team champions and it was certain that the two of them would pull out all the stops in order to capture the titles once again.  This would not be the case though as Sky claimed he was done with Detention and left his tag team partner Ryder to handle the match on his own.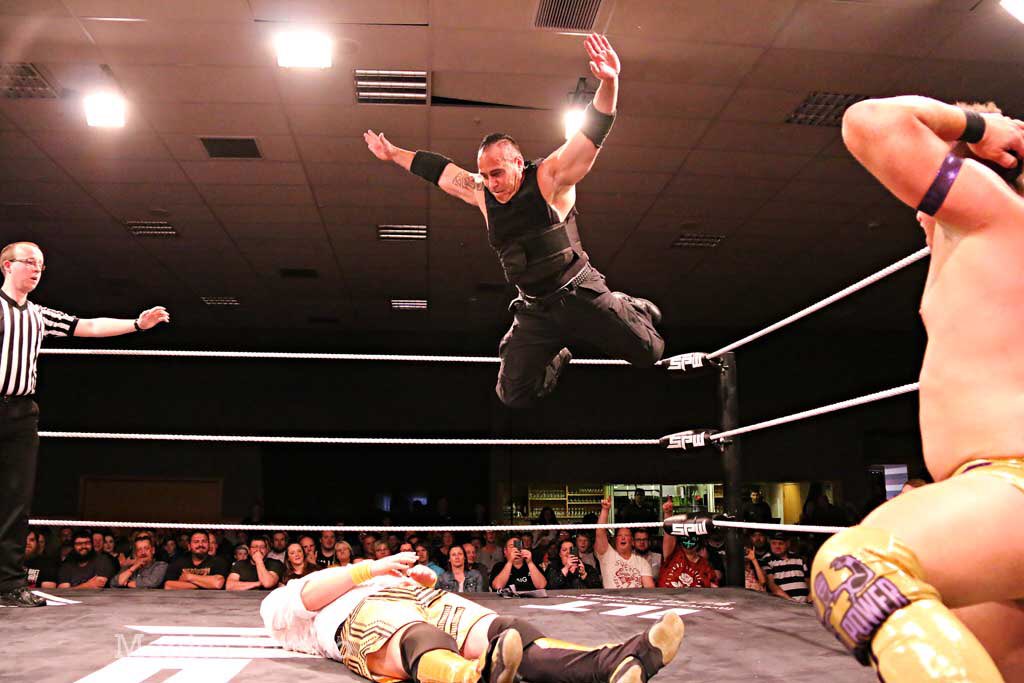 Now with the odds in their favor, Will Power and Hammer wasted no time in assuring that their opponent was laid to rest.  Hammer climbed to the top ropes to deliver a frog splash which was enough to keep Ryder down for the count of three.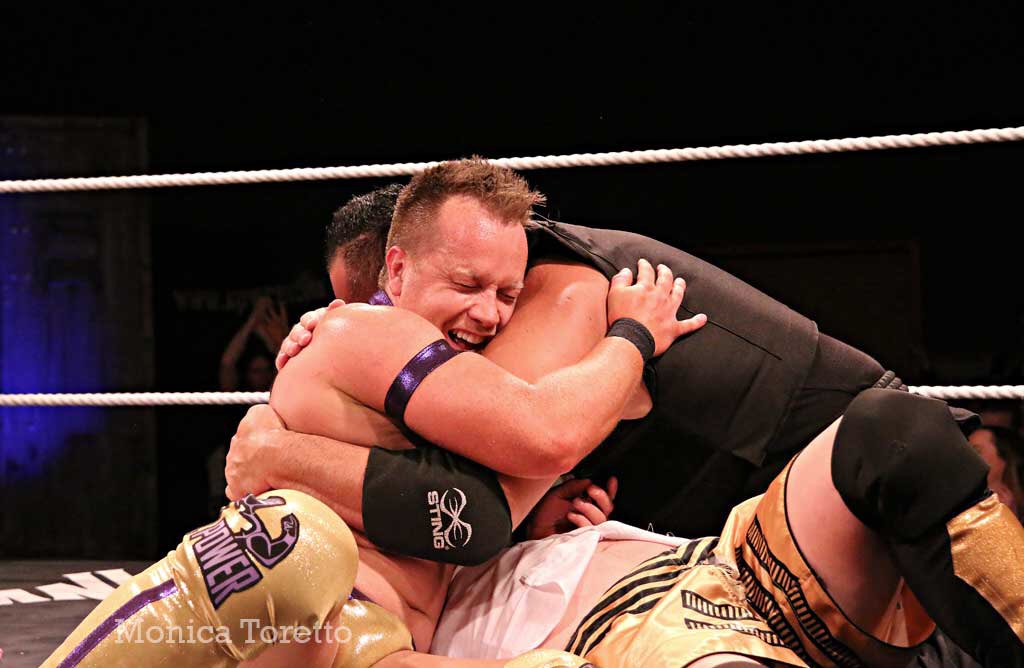 Will Power and hammer have both proven their strong abilities in singles competition. 
Now it would seem that their combined in-ring talents and coming together to create a strong new team in SPWNZ.  While Will Power and Hammer may have only had one opponent to worry about near the end it does not take away from the incredible work they managed to do in order to come out with the victory.  It is now up to the new champions to continue to keep their focus together on the same path in order to prepare for the wrestlers who are going to be quick to take their shots at the newly crowned tag team champions.
Will Power and Hammer are two fan favorites and their win was monumental to all of the fans watching.  Will Power and Hammer are two incredibly hard-working wrestlers who bring a certain level of honor and respect to the SPW New Zealand Tag Team Championship. Congratulations goes out to both Will Power and Hammer on becoming the new SPW New Zealand Tag Team Champions.