Instead of the Global League that NOAH runs every year, they would do something different as they would rename it the N-1 Victory Tournament and shorten it to five wrestlers on each block as Kenoh wins. The tournament started on August 18th and the finals took place on the September 16th show. On that show, we had the winners of each blocks fighting each other and they were Kenoh and Takashi Sugiura.
The match was known as one of their best this year and after nearly a half-hour of them fighting each other, Kenoh would become victorious and would win the first N-1 Victory Cup. The best part about this as well is that the EDION 1st Stadium drew one of their highest numbers since 2016 with 2,597 people and that was increased by 673 from the last time they went there, those are huge numbers.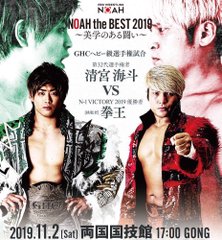 Kenoh would now be able to fight the GHC Heavyweight Champion, Kaito Kiyomiya for the title on November 2nd at their biggest show of 2019, The BEST in Ryogoku Sumo Hall. It's big news for NOAH as they've been trying to sell out bigger venues this year after them moving forward with a lot of changes and with how things have been going, it turned out for the better. The two fought earlier in the year with Kaito retaining the title but ten months later, history might strike twice or Kenoh will win the title once again. Kenoh wins NOAH's N-1 Victory Tournament.
Want more news right on top of this? On the press conference, they had on September 20th, NOAH revealed a newly designed GHC Heavyweight Championship and they would award the title to the winner of the match. While the belt looks a little bit like the IWGP Heavyweight Championship, it does look nice at the same time and I understand the reasoning to do it to continue on with the change of direction of the company.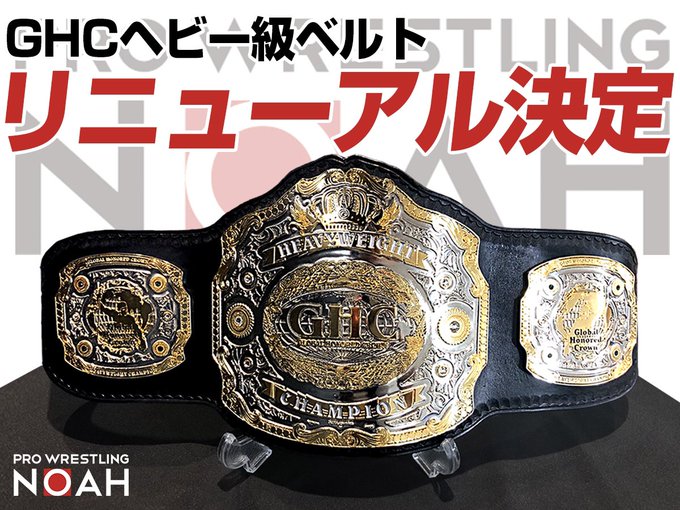 Anyway, congratulations to Kenoh on winning the N-1 Victory and I'm very much looking forward to the upcoming rematch at the Sumo Hall that none of you would wanna miss. NOAH has been doing very well this year and now if they only had a streaming service to go on top of that but until then, they tend to upload their full shows on Youtube here and there.